Roofing Contract Template
Landing new roofing clients can be challenging – That's why we've created an easy roofing contract template to save you time and get to a signed contract faster. You can quickly fill and send to potential clients, track all client interaction, and collect signatures and payments directly inside your contract. It's that easy!
Best proposal software ever! 
I've tried soooo many proposal softwares and I'll never try another one after Proposable. It's so easy to use and it looks good, which all the others don't.
Smart, reliable, and constantly improving.
Proposable just works. I can make visually interesting sales presentations, dynamically insert content, and execute agreements. Proposable powers our entire sales process.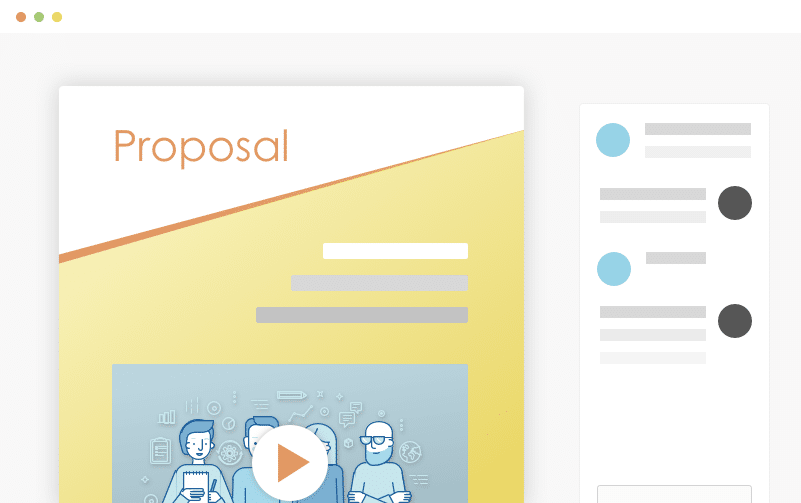 Wow Your Customers
Blow your clients away with a beautiful proposal that stands out above the rest. Add video and rich-media directly into your proposal pages for a more immersive sales presentation that's sure to make an impact.
Set Your Prices
Quickly build quotes, bids, and estimates with our flexible estimate block. With optional line-items, optional quantities, taxes, discounts and more, you can quickly represent your products and services in a polished and readable format. Organize all your products and services in the Pricing Catalog for instant recall.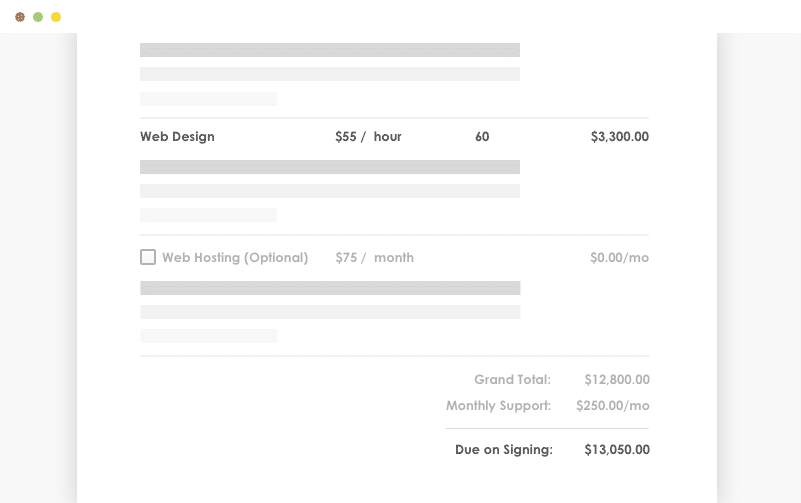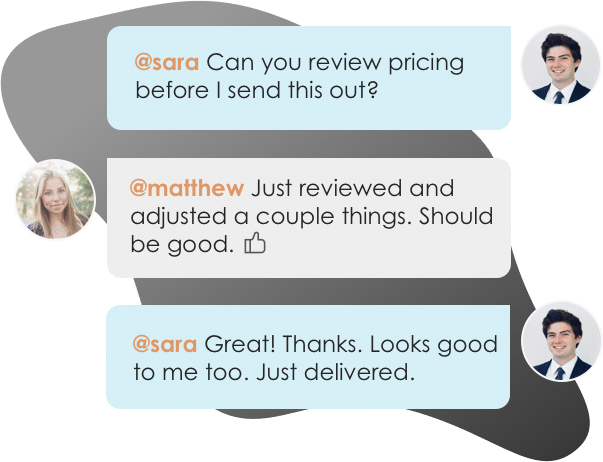 Work With Teammates
Easily collaborate with teammates on proposals. Mention team members to bring them into a proposal, or re-assign ownership when you need to handoff the proposal to another teammate.
Get It Signed
Close the deal faster with integrated e-Signatures. Place signatures, initials, and text field elements throughout your proposal wherever you need prospects to take action and your prospect is guided through a quick acceptance workflow to complete their acceptance. Counter-signing support is also included.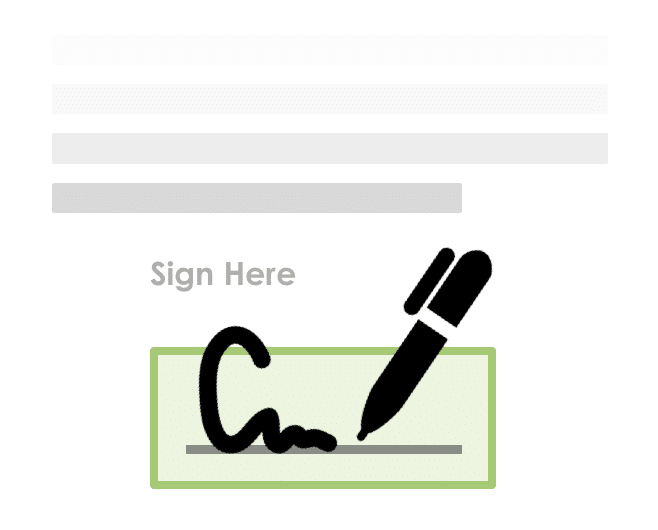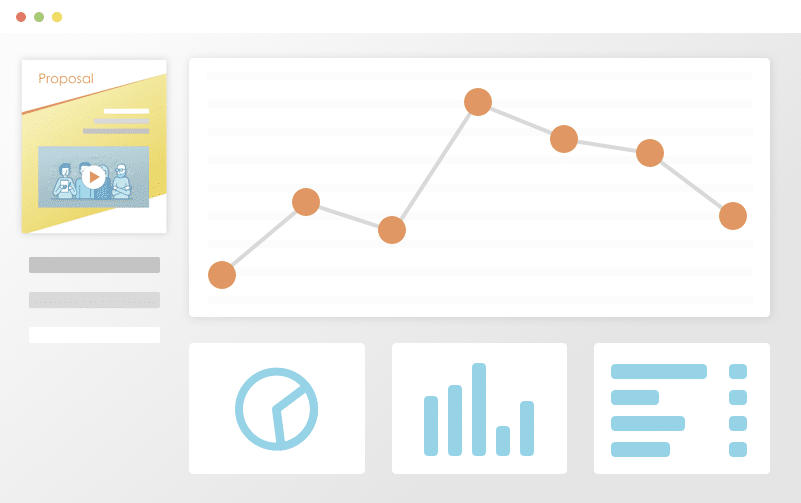 Track Everything
Ever wonder what happens to your proposal after you hit "send"? See detailed analytics and measure how each recipient is interacting with your sales material. Turn on real-time text or email notifications for proposal views and other key events.
Get Your Time Back
Save time and headaches by skipping the painful copy/paste and find & replace on all new proposals for your prospects and customers. Simplify your new proposal workflow to just a few clicks and go from spending hours on customizing new proposals to just minutes.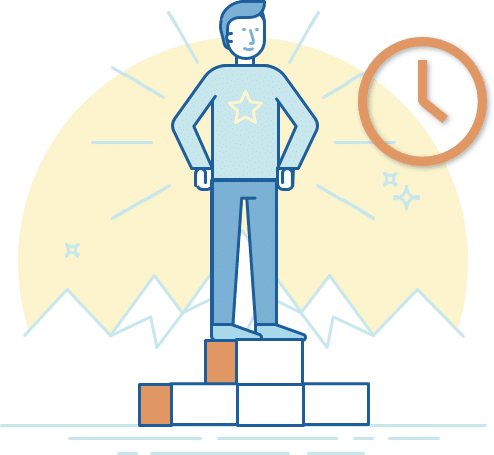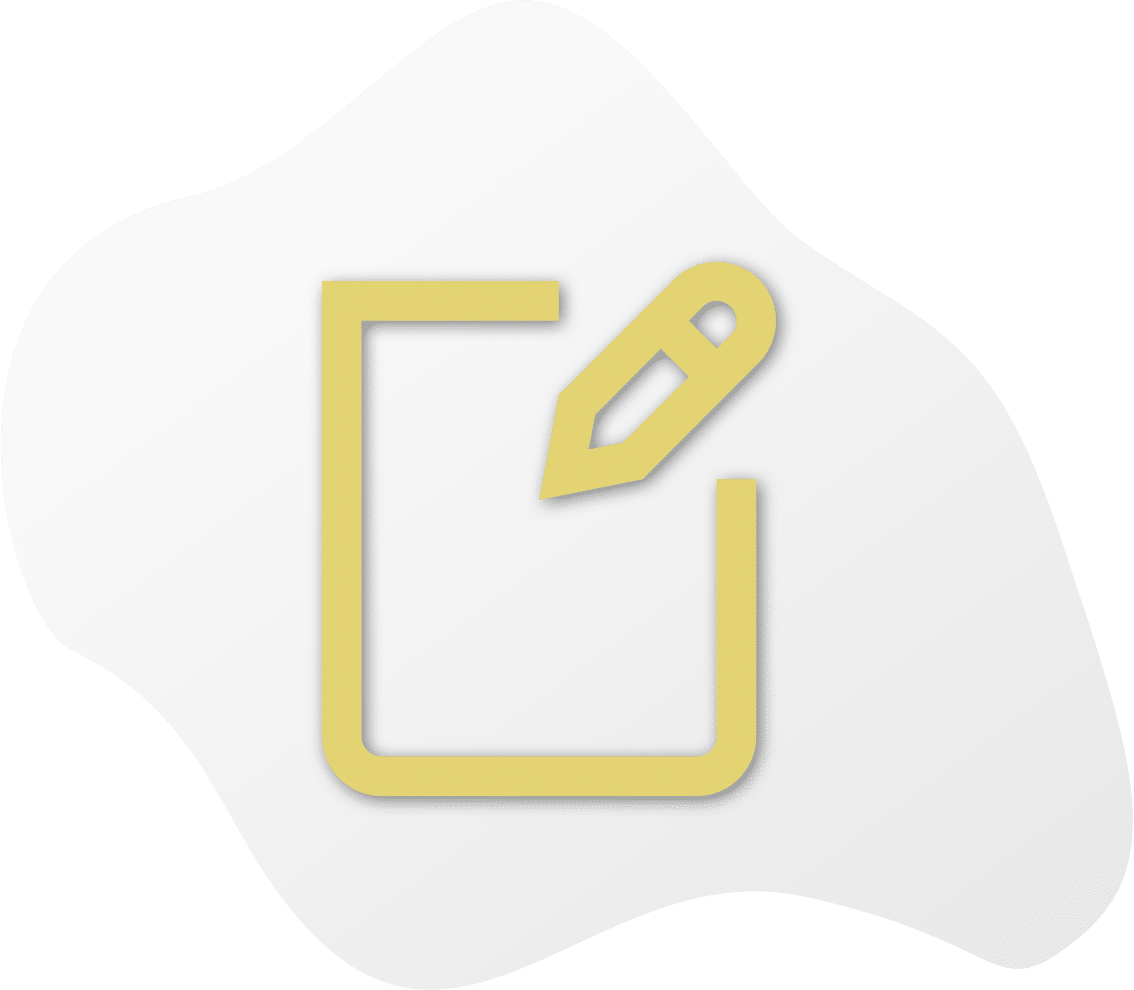 Roofing is a profession that focuses specifically on the maintenance, installation, and repair of roofs. It is a craft that requires its business owners and employees to understand the unique aspects of this critical building feature. It is also an inherently dangerous profession.
Tools with sharp features and incredible heights are enough to scare most people off, but not the majestic roofer. This is an individual that is confident enough to work with both while delivering on client services that go the extra mile.
It is for all of these reasons that incorporating a blank roofing contract template, at a minimum, is essential for happy customers, steady revenue generation, and the safety of your team. A simple roofing contract template is your ticket to legally protecting your business and insurance interests. It is essential for roofing companies to use a roofing contract PDF when finalizing a job every time.
When a customer signs your roofing contract template doc, they agree to the terms and conditions set forth between the two of you, and their signature confirms it. It is helpful to work alongside a sample roofing contract agreement when customizing your downloadable roofing contracts. Doing so is a great way to ensure that you are proving professional roofing contracts that become a legally-binding printable roofing contract that creates a paper trail of your relationship with a client. In short, it is an opportunity you can't afford to miss.
In this guide, the Proposable team is going to share valuable insight and knowledge into construction subcontract agreements, what should go into a roofing contract template, how residential contracts are different, and free resources you can use to start developing your own documents that are scalable, high-quality, and protect you from the common mishaps associated with the roofing industry.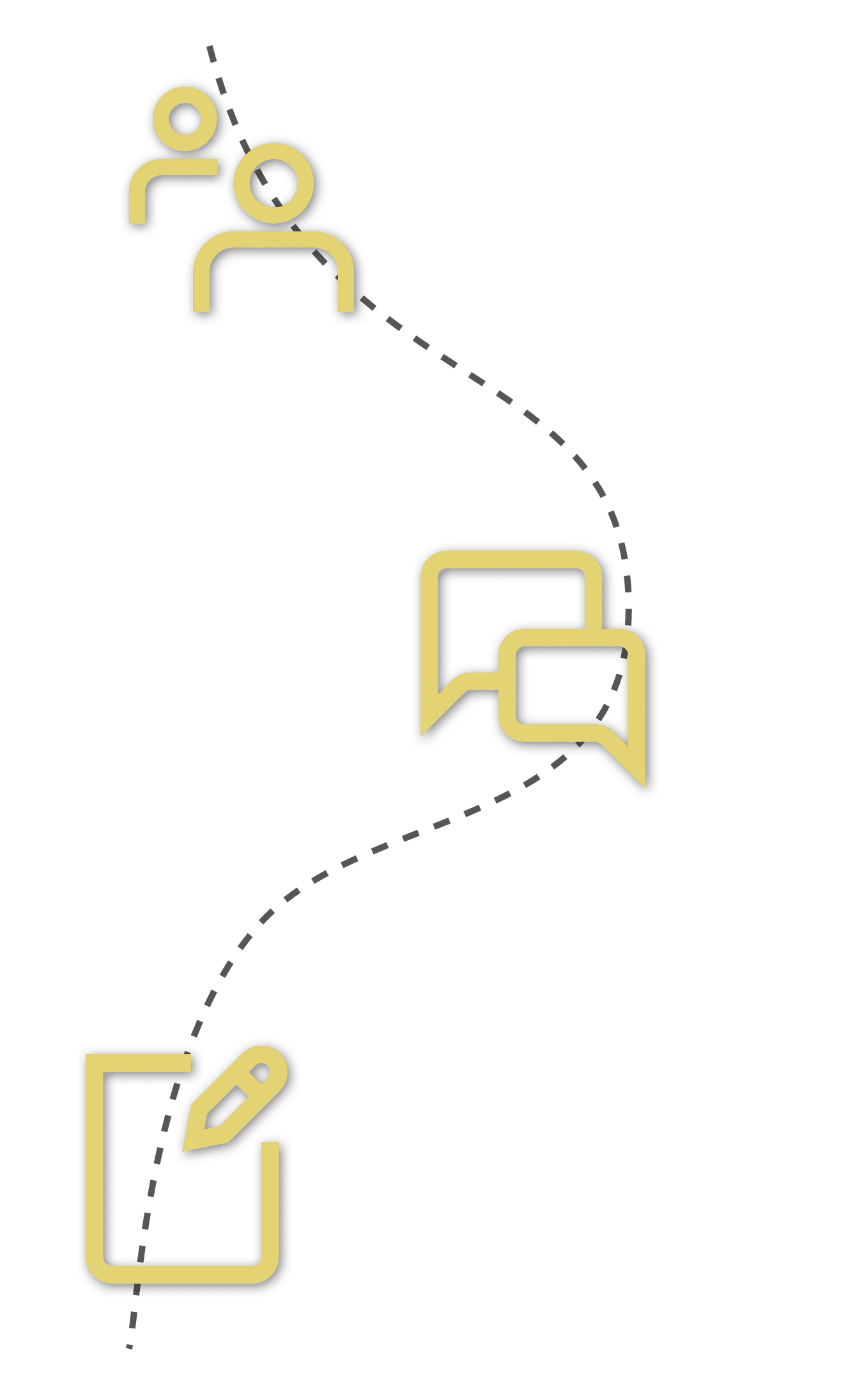 Construction Subcontractor Agreement PDF 
General contractors are responsible for facilitating the construction of a commercial or residential building. They carry out the general work on building the foundation, walls, electric systems, roofs, and other elements that make a building a space in which humans can stay safe and survive. However, some general contractors must put a construction subcontractor agreement PDF in place when working with a roofing company.
Not all general contractors have the resources or time to manage a professional roofing team. These reasons give rise to the need for you to have a free standard form of agreement between contractor and subcontractor in place to establish the guidelines of your relationship no matter which side of the coin you are on. Setting expectations in a free subcontractor template Word document beforehand helps you avoid miscommunication, legal issues, and other sources of conflict that stem from misappropriation of time and money.
It is vital that your simple subcontractor agreement template specifies:
When site visits and inspections will be conducted

What you will be installing, replacing, and fixing

How the job site will be left at the end of every project workday

What your insurance company will cover

How you plan to guarantee the work performed
As you can see, the need for a rock-solid simple subcontract agreement template Word can help facilitate and set the expectations between a contractor and a roofing subcontractor. While roofers are generally thought of as laborers, you are actually very much in the business of people and relationships.
The right simple subcontractor agreement template Word or roofing subcontractor agreement template can guarantee that your business relationships stay healthy. Whether you are developing an annual subcontractor agreement or electrical subcontract template, it is a document that starts your relationship out on the right foot.
Roofing Proposal Template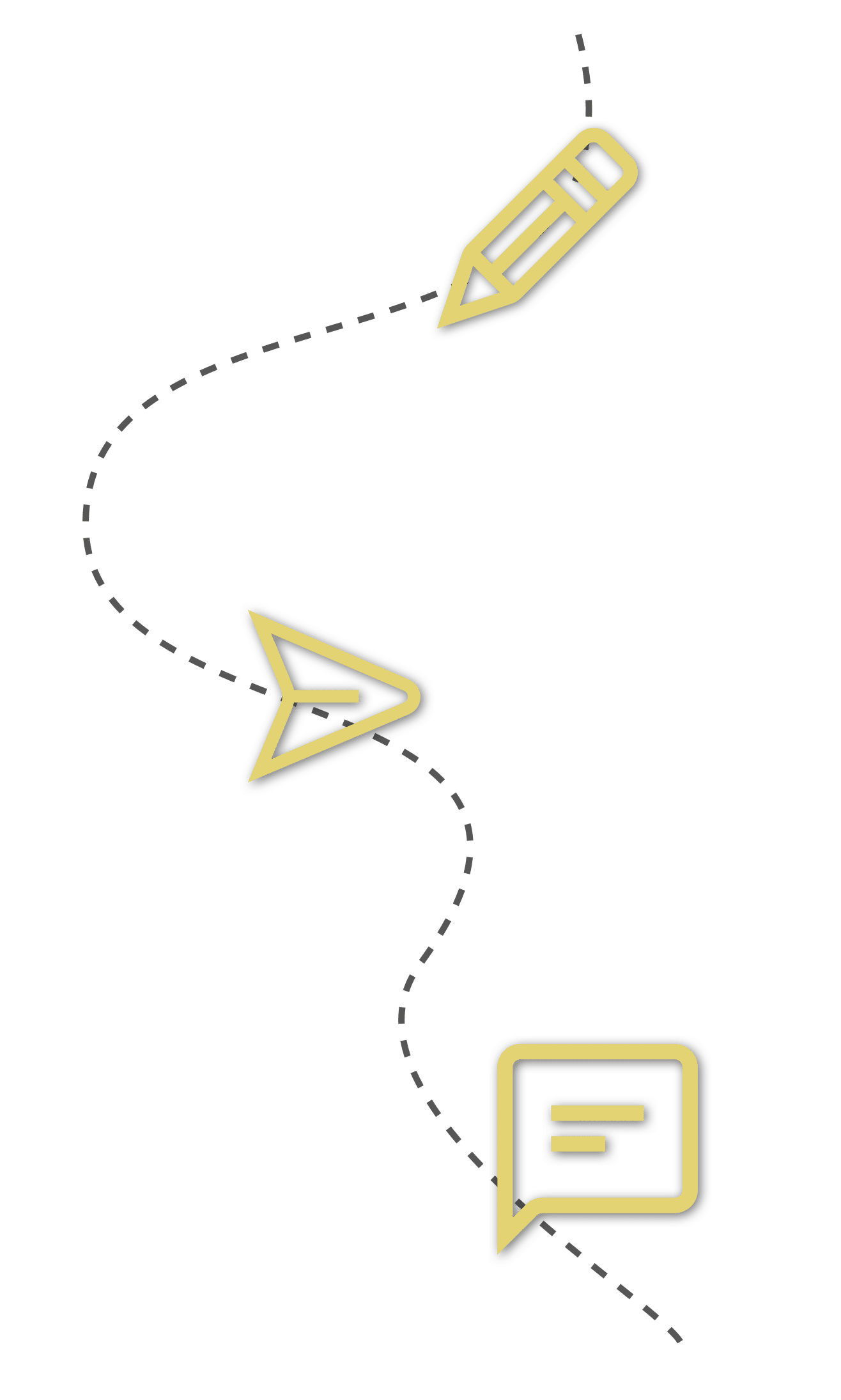 Roofing companies and non-legal professionals typically interchange the meaning of a roofing proposal template and a roofing proposal contract. However, it is crucial to understand that there is a difference between the two when you are searching for a sample residential roofing proposal. The main differences lie within their level of formality.
A proposal is your solution that attempts to address customer needs. Now, your client can sign a roofing proposal, which can then become a roofing contract. Simply put, a roofing contract is the formalized and finalized document that officially marks the beginning of a new project or job.
At a minimum, your roofing proposal template should specify an overview of your company, the materials that you will be using, associated costs, insurance, licensing, craftsmanship guarantees, and how you plan to address any conflicts that arise. Setting expectations before beginning any roofing job will help you maintain excellent relationships with your customers and give you legal redress should an unexpected situation pop up.
In short, having a comprehensive agreement or contract will guarantee that your interests, team members, and customers are protected.
Free PDF Roofing Contract
If you have ever searched for a free PDF roofing contract, you likely feel a sense of dissatisfaction. Aside from the uncertainty that they include the relevant elements that should go into a free roofing contract, the design and customization features are typically lackluster. While appearance and design are not the most critical aspects of obtaining a free roofing contract agreement, they can certainly help your company stand out from the crowd.
The contract you present is a reflection of your organization's operation. It can also help your customers better understand what they are getting into if your contracts are easy to read and contain the necessary headers that they can scan in case a question arises.
Instead of going through the hassle of having to build a non-responsive template from scratch every time, consider using a premium resource, like Proposable, to help you save time and money over the long-run.
Not only can you manage and store contracts, but you also have the opportunity to build new ones on-the-fly from your computer or mobile device. In a few clicks of a button and some quick customization changes, you will forget all about that free PDF roofing contract that consumed your time and wasted energy.
Roofing Contract For Homeowner
Roof replacement, installation, and repair are the most-requested services that necessitate your company drafting a roofing contract for homeowner. If a family's roof is in disrepair, it can wreak havoc on their lives.
Roofing jobs are expensive and require a ton of work. Plus, you will be dealing with cranky homeowners who are not only frustrated and distracted by the hustle and bustle of daily life, but the added stress of home roof repair does not help. If you are wondering how to get roofing contracts or what should a roofing contract include, then you are in the right place.
An excellent free residential roofing contract template should incorporate the following elements:
Warranties

: Warranties are like a guarantee on your craftsmanship. Basically, you can use this section to describe how you plan to rectify mistakes in the event that your residential customer finds one.

Project Scope and Description

: Use this section to outline

precisely

the type of work you will be performing. Ensure that you include its limitations as well, in case the client tries to work you outside of its scope.

Payment Terms and Conditions

: In this section, describe the costs of your materials, labor expenses, and other fees associated with the residential roofing job. Pay special attention to this area since it's the most common source of conflict.

Insurance Information

: Give your employees and customers peace of mind in knowing that you have the support to complete the job in case of an accident.

Unanticipated Circumstances

: Without really digging into a job, it is tough to know what you are getting into. Describe how you and your client can address issues such as conflict or contract termination.
There are several resources available to help you write a residential roofing contract PDF download, including Google, Microsoft Office, and contract software, like Proposable.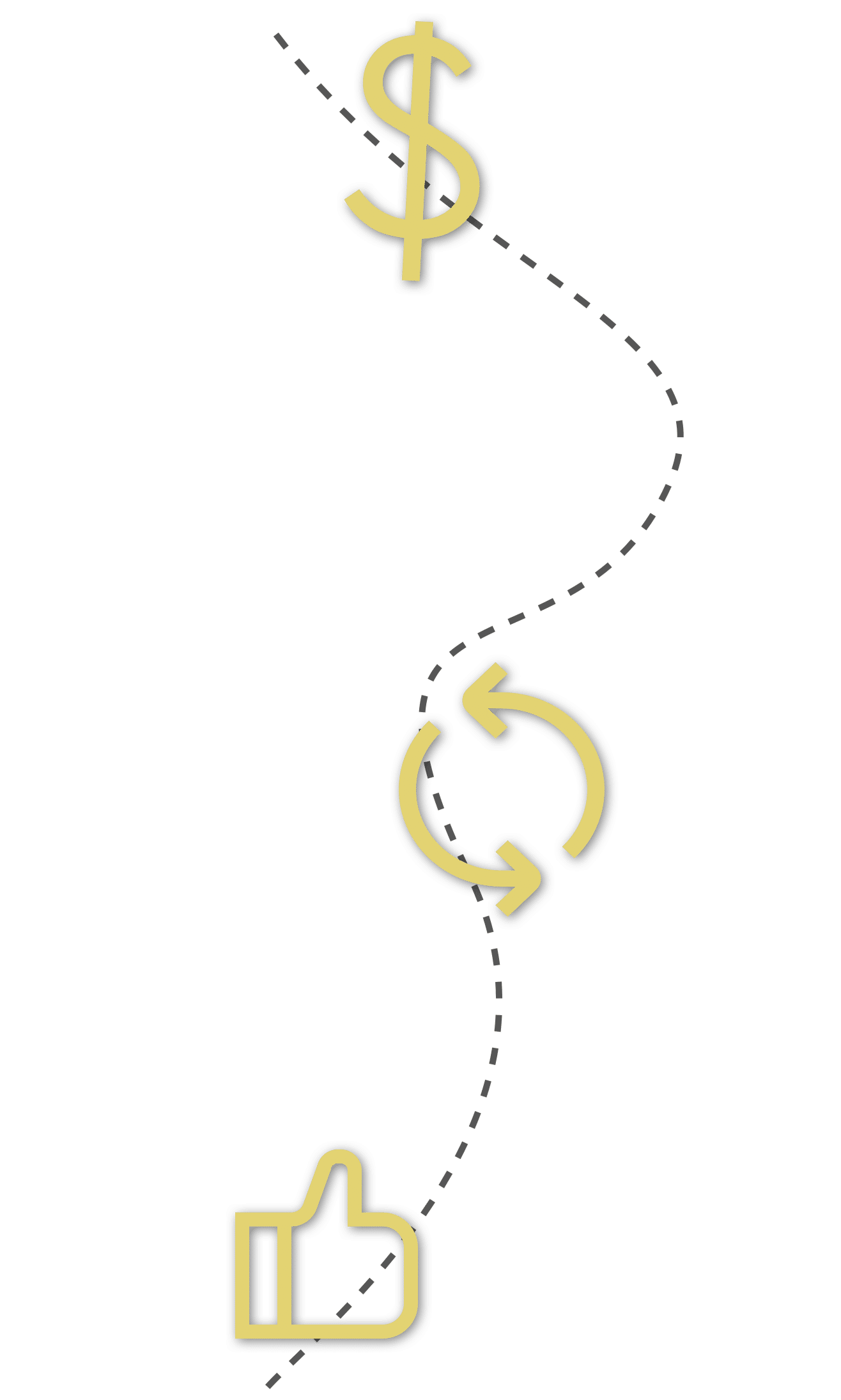 Edit & deliver this template.