Real Estate Contract Template
When it comes time to close on a new real estate deal, the last thing you want to be doing is fussing about what should be in your contract. We've made it easy and efficient to manage real estate agreements with our free and fillable real estate contract template that can be customized to fit your needs. Deliver this contract and get it signed in minutes with built-in eSignatures.
Best proposal software ever! 
I've tried soooo many proposal softwares and I'll never try another one after Proposable. It's so easy to use and it looks good, which all the others don't.
Smart, reliable, and constantly improving.
Proposable just works. I can make visually interesting sales presentations, dynamically insert content, and execute agreements. Proposable powers our entire sales process.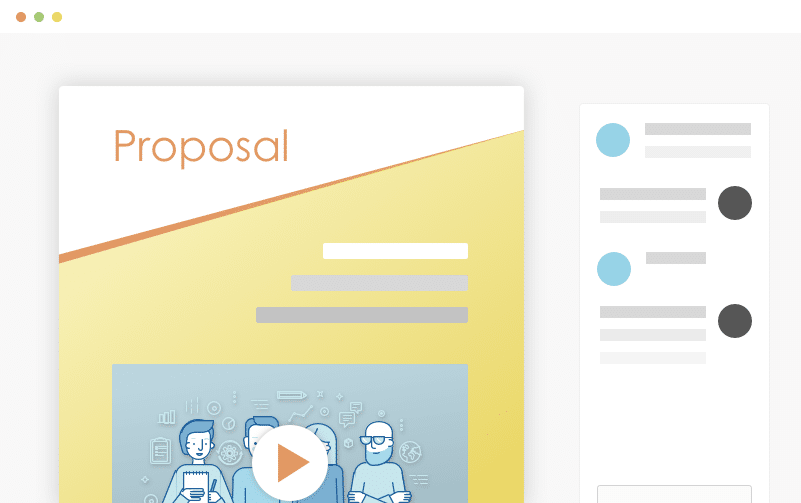 Wow Your Customers
Blow your clients away with a beautiful proposal that stands out above the rest. Add video and rich-media directly into your proposal pages for a more immersive sales presentation that's sure to make an impact.
Set Your Prices
Quickly build quotes, bids, and estimates with our flexible estimate block. With optional line-items, optional quantities, taxes, discounts and more, you can quickly represent your products and services in a polished and readable format. Organize all your products and services in the Pricing Catalog for instant recall.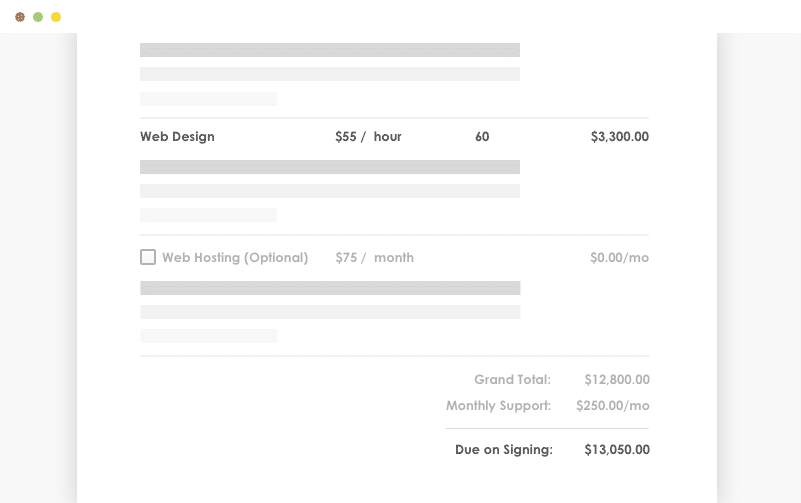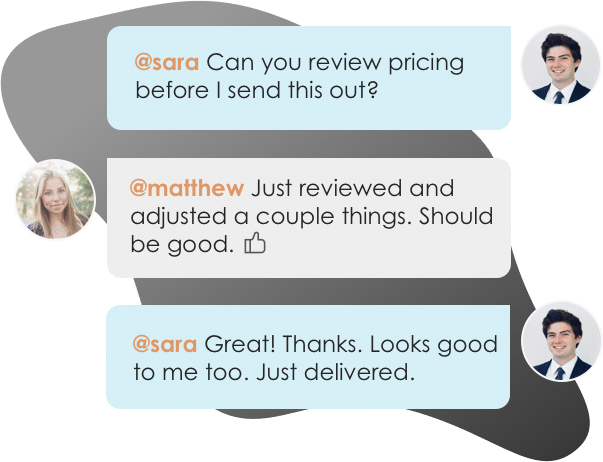 Work With Teammates
Easily collaborate with teammates on proposals. Mention team members to bring them into a proposal, or re-assign ownership when you need to handoff the proposal to another teammate.
Get It Signed
Close the deal faster with integrated e-Signatures. Place signatures, initials, and text field elements throughout your proposal wherever you need prospects to take action and your prospect is guided through a quick acceptance workflow to complete their acceptance. Counter-signing support is also included.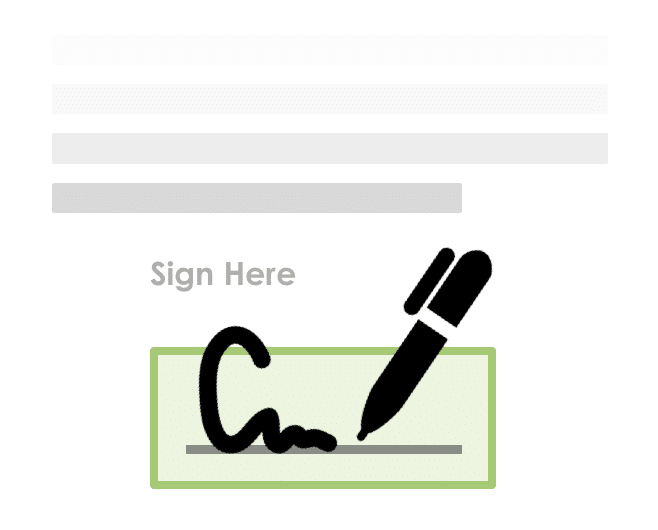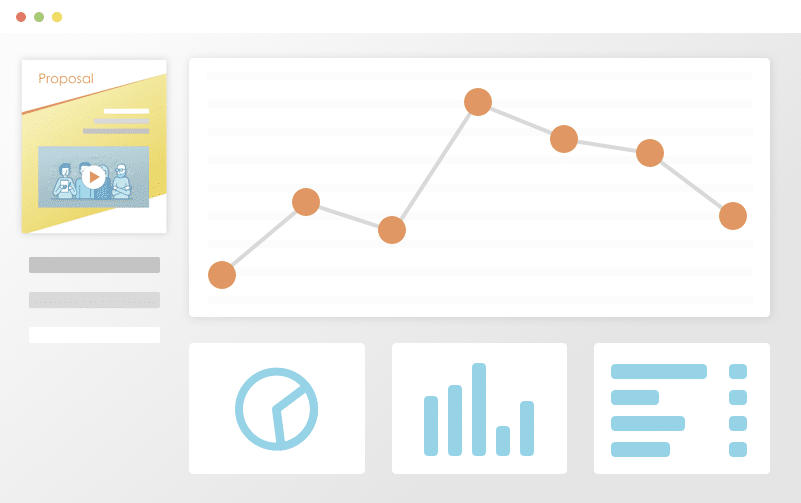 Track Everything
Ever wonder what happens to your proposal after you hit "send"? See detailed analytics and measure how each recipient is interacting with your sales material. Turn on real-time text or email notifications for proposal views and other key events.
Get Your Time Back
Save time and headaches by skipping the painful copy/paste and find & replace on all new proposals for your prospects and customers. Simplify your new proposal workflow to just a few clicks and go from spending hours on customizing new proposals to just minutes.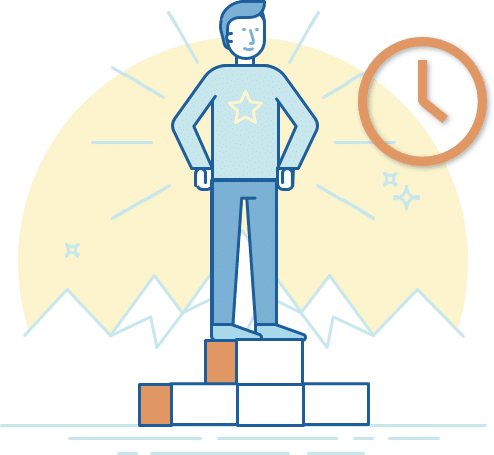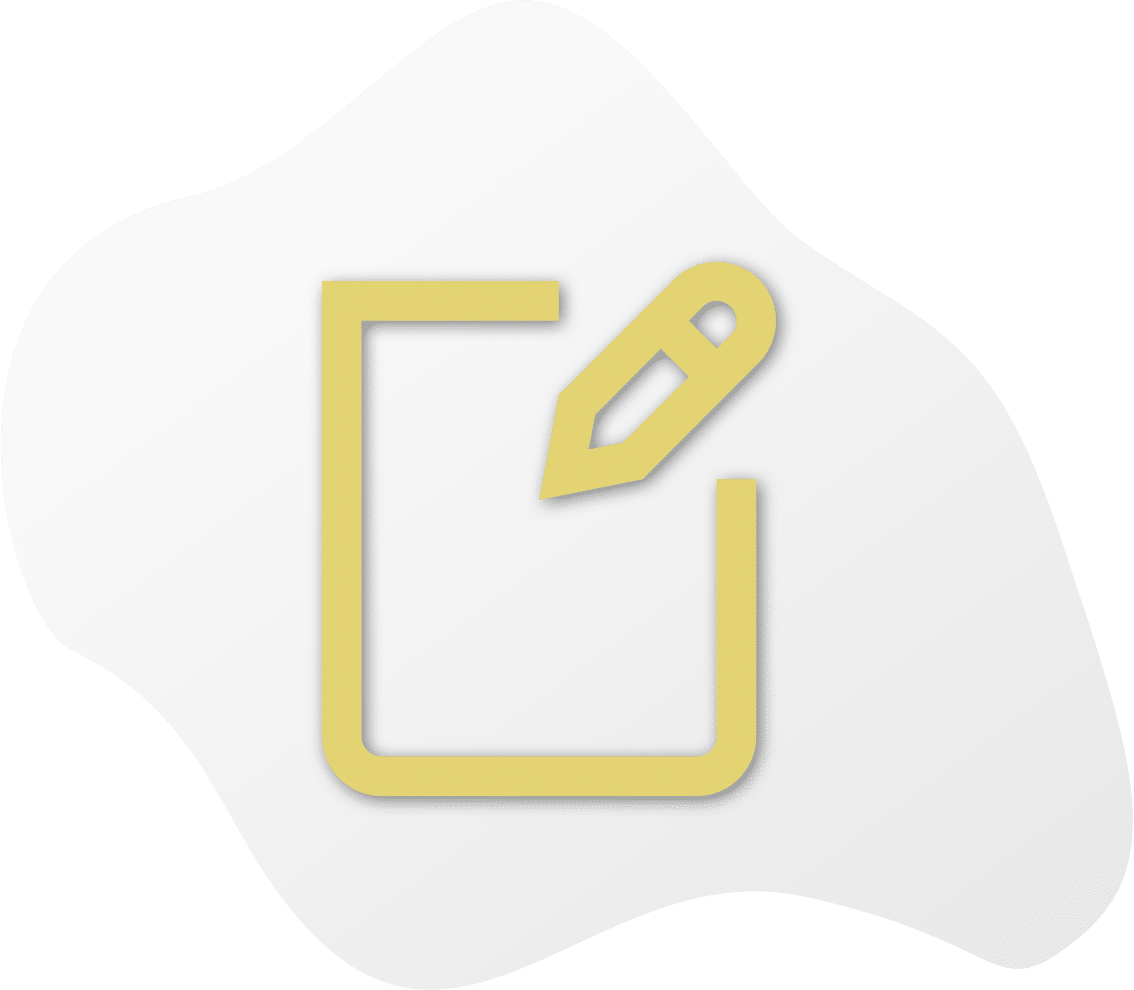 Buying a home can be one of the most exciting yet terrifying times in your life.
While there's a lot to consider, the most important thing to remember is to ensure that you have everything in writing and that both parties have signed it.
When two people (or parties) are agreeing to an exchange of property, you will need a contract for buying a house from the owner. The contract spells out the terms of transfer.
In some cases, this will be a lump-sum of money, but in other cases, it can be land or a promise to pay specific amounts within a specified timeframe.
According to the **U.S. statute of frauds, a contract is only valid if it's written down and signed. A contract is a safety net so that if there is any breach, the courts can decide what actions to take. A free blank purchase agreement form can stop you from falling into legal black holes.
**https://www.investopedia.com/terms/s/statute-of-frauds.asp
In short: if your real estate agreement isn't written down, it doesn't exist.
Usually, the agent for the seller will draw up the real estate purchase agreement. However, the buyer's agent can also draw up the contract.
Don't get caught out. We have free blank purchase agreement form pdfs for you to download and use as you need.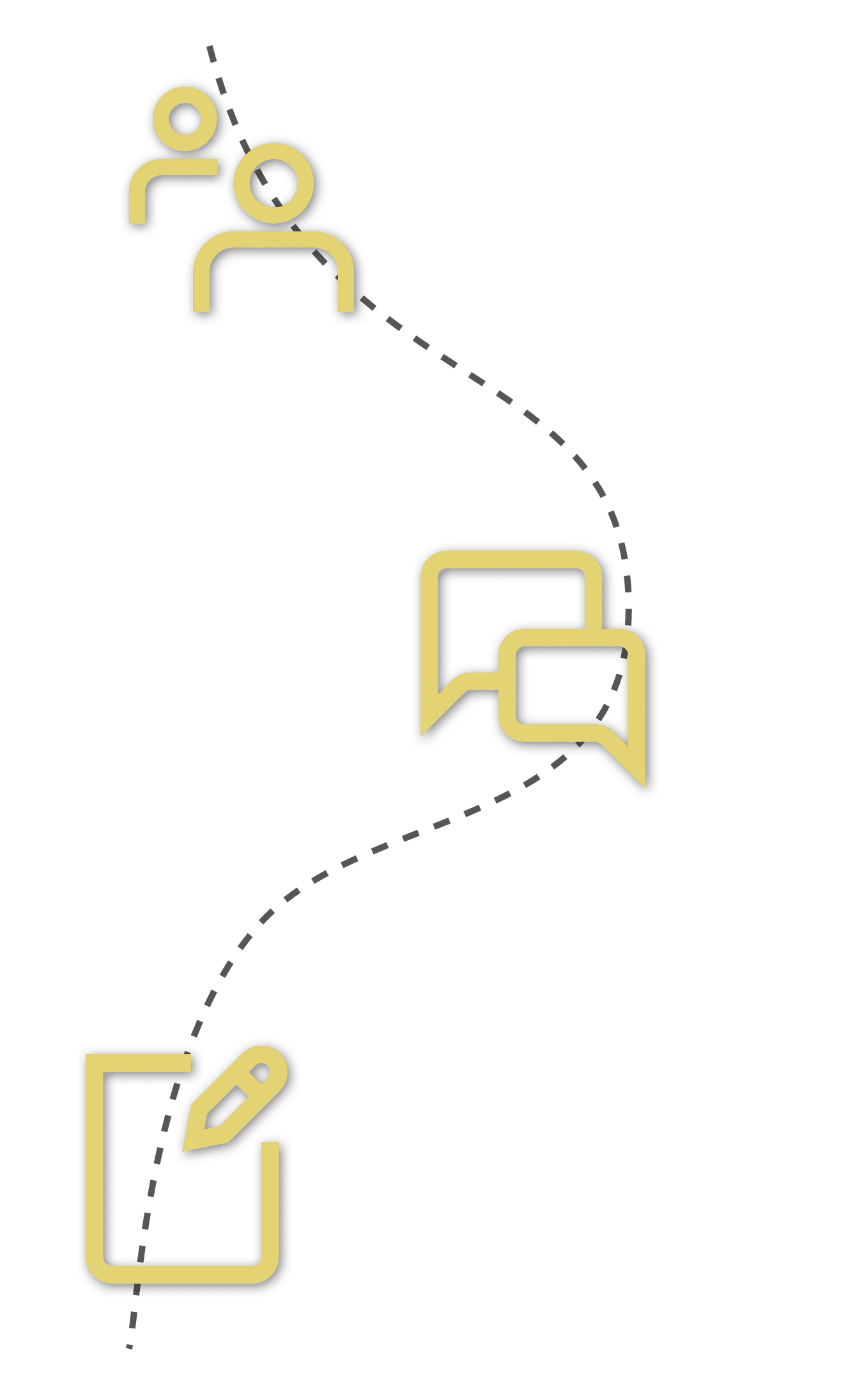 Free printable real estate purchase agreement pdf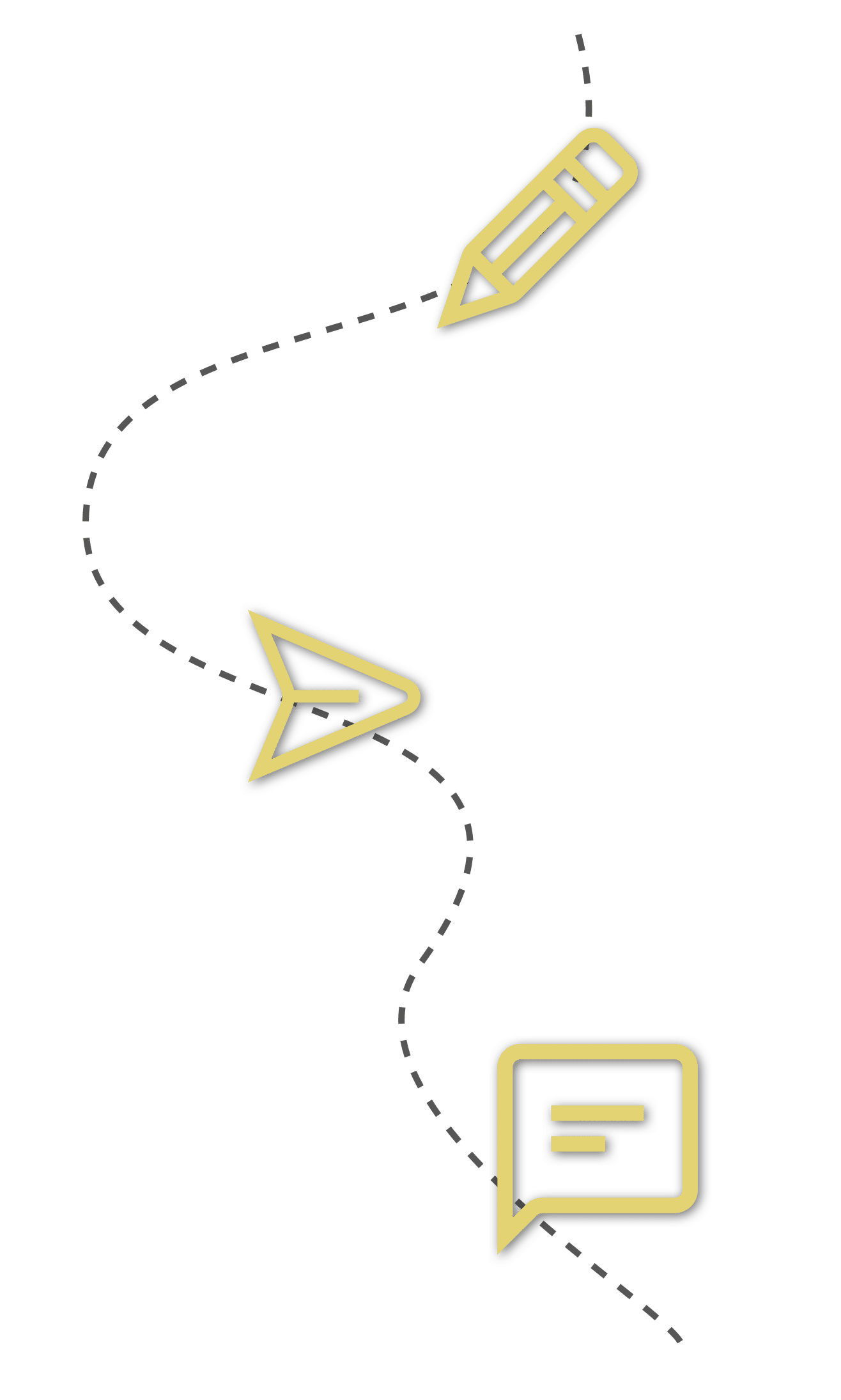 Buying a home can be a complicated business. A purchase agreement provides legal protection for both the buyer and the seller.
A real estate purchase agreement pdf is the first step to agreeing on the sale of a house.
It lays out a set of terms that, if both parties agree, becomes legally binding when signed. It may be one document drawn up by the buyer or the seller, or it could be a negotiated document that gives you room to go back and forth.
While it's recommended that you get an attorney or legal professional to look over documents, a free real estate contract can help make sure you know what you're getting into. Take a look at the purchase agreement template word document to get a feel for the sort of information you'll be looking to include.
A purchase agreement contract is specially designed for a residential property that has been previously owned, or on new buildings where construction of the home is completed before the closing date of the contract.
Should the real estate purchase agreement pdf be broken, you can end up in a difficult situation. Usually, the real estate agent for the compliant party will try to step in and sort things out.
However, sometimes taking it to court is the only option. This is where a purchase agreement contract comes into its own as the odds are favorable to the plaintiff as they have a legally binding contract to present to the judge.
A carefully prepared home purchase agreement can make the sale of a house much simpler and more efficient. It keeps both parties on the same page and presents and communicates all of the information.
As you can see from our free purchase agreement template, there are specifications that a real estate purchase agreement will include.
A home purchase agreement template will include:
Price, which can be amended

Specific target date

Deadline on the offer

A specified deposit amount

Details on who pays for what, including surveys, inspections, and title insurance

Details about property taxes, fees, and utility adjustments
However, it's worth considering that the property sale agreement template includes contingencies explicitly.
These are the conditions that have to be fulfilled in order for sale to happen and allows both parties to back out if they are not.
A home purchase agreement is legally binding as soon as the buyer and the seller have signed it. Remember, a home purchase agreement is for your protection: without it, should one party suddenly pull out, you can incur substantial legal costs trying to work who is liable for what.
Real estate for sale by owner contract template
FSBO, or real estate for sale by owner, is a situation where the owner of the property has decided to sell the house themselves without an agent. In many cases, this will be done to avoid paying real estate agent fees or broker fees.
For a buyer, the process is very similar to using a broker. If you're wondering what to ask when buying a house from the owner, the reality is that you will still want to follow the same process as if you were buying from a realtor or broker.
For the seller, FSBO means that you are responsible for completing every step of the process. This is where a real estate for sale by owner contract template can be particularly useful to avoid running into tricky spots.
If you are a buyer looking to offer to purchase real estate from private sale, you must have every interaction in writing.
Don't be tempted to cut corners and ensure that you have all the specific information you need depending on your state. A for sale by owner contract in Texas will have subtle differences to a for sale by owner contract in Georgia.
Ultimately, when it comes to reaching a real estate sale agreement, the buyer is no more protected if they are buying from a realtor than if you are buying from a private seller.
If you are a seller, the real estate purchase agreement template word document can help to ensure that you are meeting the specific requirements and covering yourself legally speaking.
Remember: It is the seller's responsibility to prepare all of these documentations, including the real estate purchase and sale agreement pdf.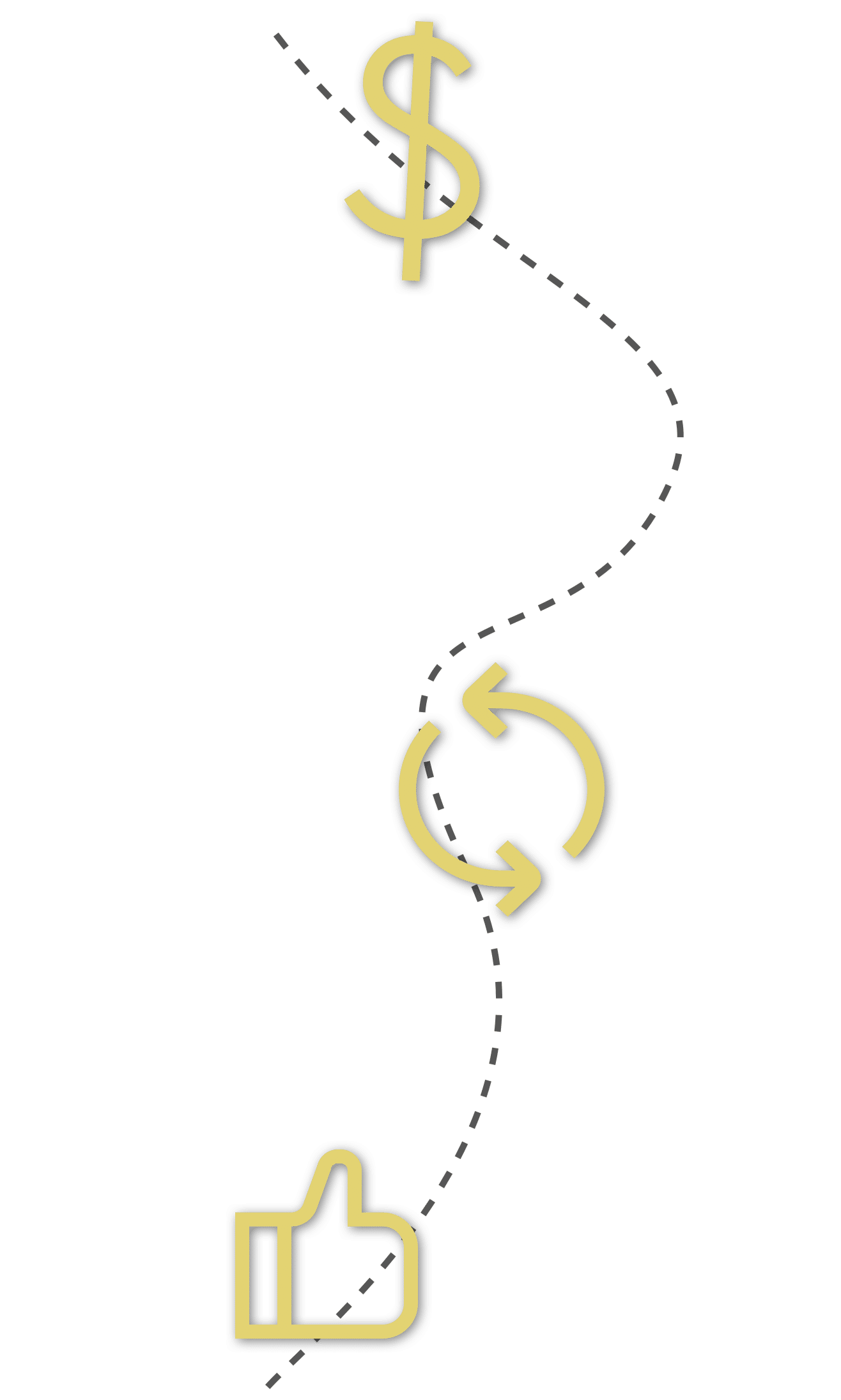 Edit & deliver this template.