Business Contract
If you're looking to solidify a business deal or relationship and need a simple business contract, we've made it easy to get started immediately with our free, fillable template. This template gives you a simple framework for creating, delivering, and getting your contract signed quickly. Customize and deliver in minutes, then get it signed with built-in eSignature.
Best proposal software ever! 
I've tried soooo many proposal softwares and I'll never try another one after Proposable. It's so easy to use and it looks good, which all the others don't.
Smart, reliable, and constantly improving.
Proposable just works. I can make visually interesting sales presentations, dynamically insert content, and execute agreements. Proposable powers our entire sales process.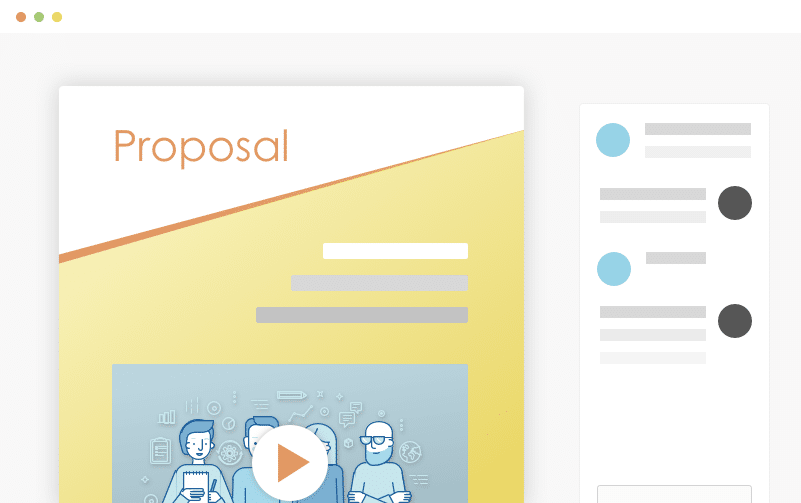 Wow Your Customers
Blow your clients away with a beautiful proposal that stands out above the rest. Add video and rich-media directly into your proposal pages for a more immersive sales presentation that's sure to make an impact.
Set Your Prices
Quickly build quotes, bids, and estimates with our flexible estimate block. With optional line-items, optional quantities, taxes, discounts and more, you can quickly represent your products and services in a polished and readable format. Organize all your products and services in the Pricing Catalog for instant recall.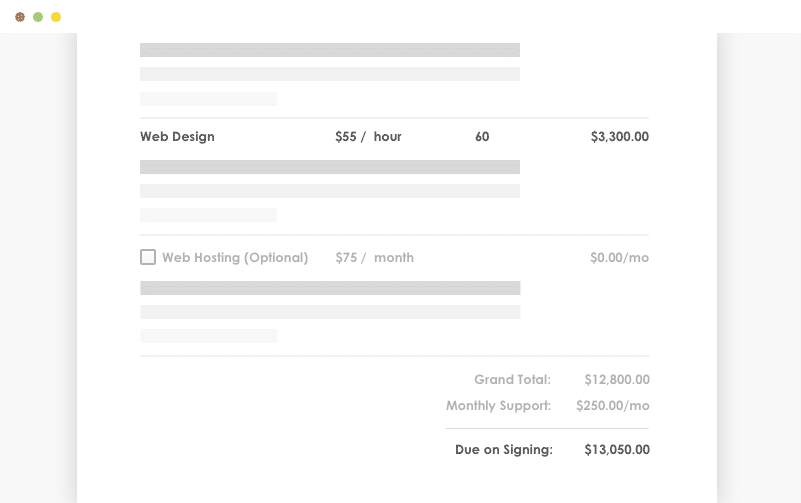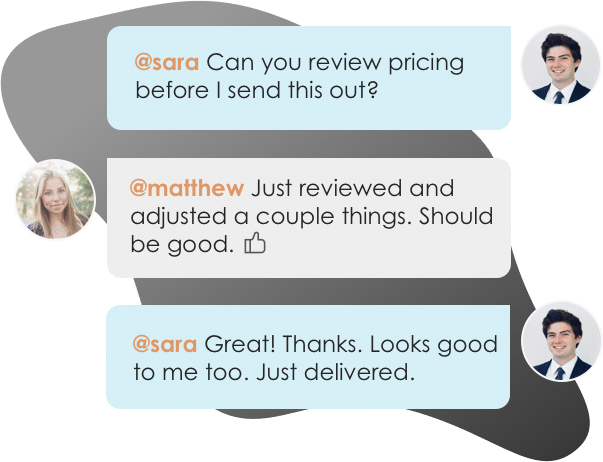 Work With Teammates
Easily collaborate with teammates on proposals. Mention team members to bring them into a proposal, or re-assign ownership when you need to handoff the proposal to another teammate.
Get It Signed
Close the deal faster with integrated e-Signatures. Place signatures, initials, and text field elements throughout your proposal wherever you need prospects to take action and your prospect is guided through a quick acceptance workflow to complete their acceptance. Counter-signing support is also included.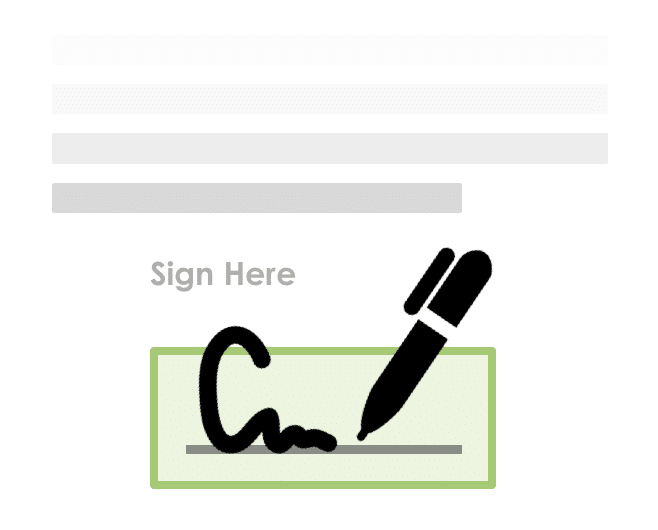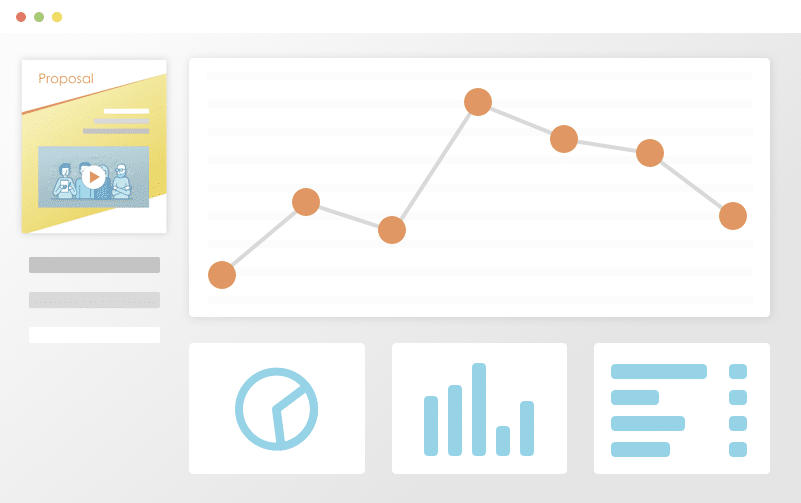 Track Everything
Ever wonder what happens to your proposal after you hit "send"? See detailed analytics and measure how each recipient is interacting with your sales material. Turn on real-time text or email notifications for proposal views and other key events.
Get Your Time Back
Save time and headaches by skipping the painful copy/paste and find & replace on all new proposals for your prospects and customers. Simplify your new proposal workflow to just a few clicks and go from spending hours on customizing new proposals to just minutes.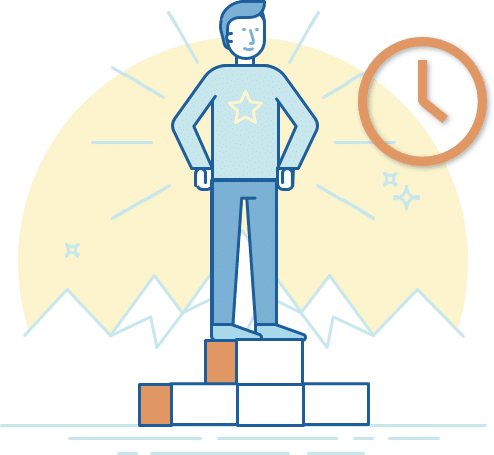 Edit & Deliver This Template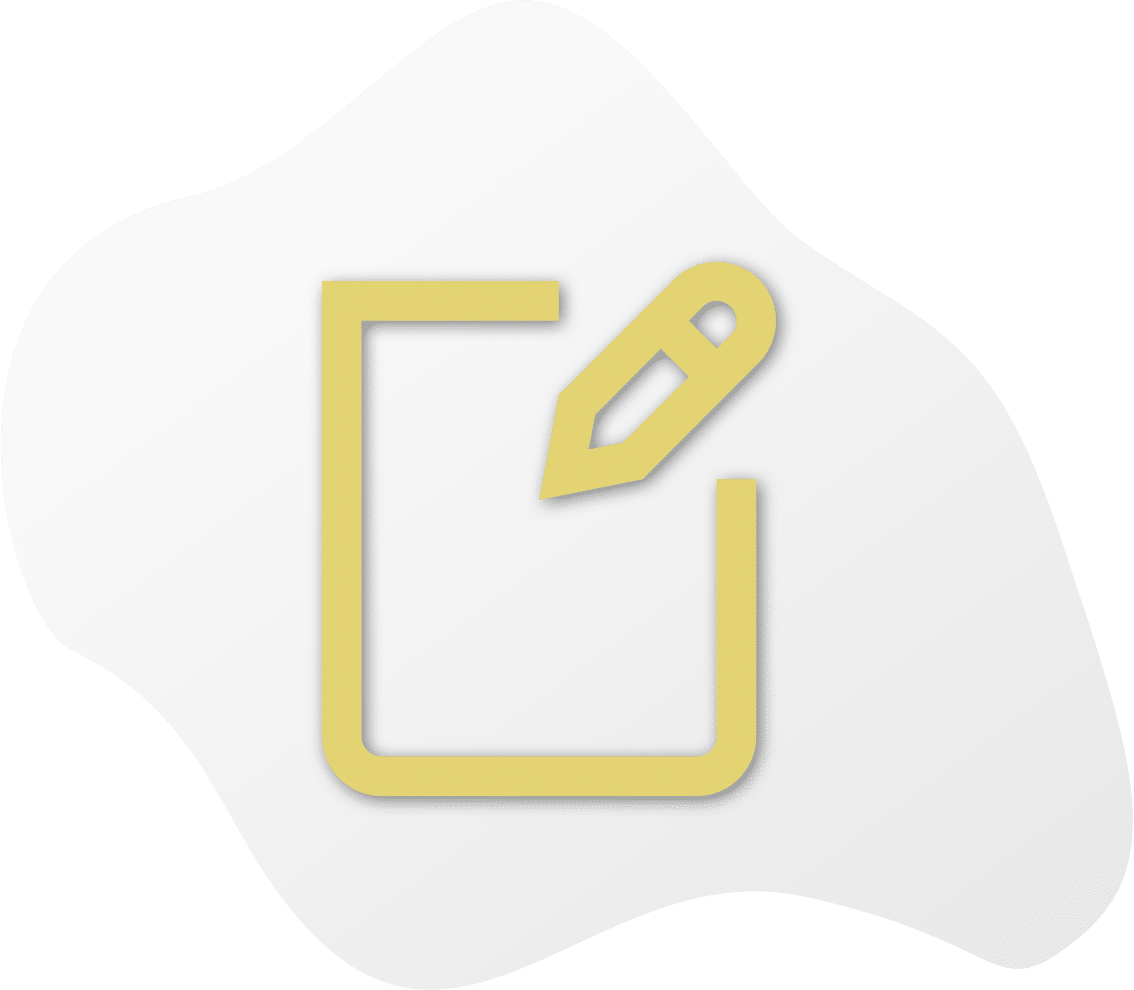 Any time money is changing hands it's a good idea to have a contract in place. Even as an independent contractor, you should have a small business contractor agreement in place when you work for companies. It is a legal document that gives both sides of the transaction legal recourse if the other side doesn't hold up their end of the bargain.
There are many types of commercial contracts out there and they come in various forms. Some businesses will use contracts in DOC format, which allows both parties to make changes to the contract before it's finalized.
Of course, it isn't always ideal that the customer can make changes. PDFs allow businesses to write up a fixed agreement letter between two people and restrict access to signing the document (or whatever other permissions you decide to give).
Online contract software makes sending, reviewing, and signing contracts easy. Simply electronically send your contract to the client. In minutes, they can e-sign and send it right back to you, whether you're across town or across the country.
The tracking feature also lets you know what's happening with your contract at any given moment, making it easy to know when contracts are finished and who needs reminders.
Looking for small business contracts free of charge to get started? Check out the various types of business contracts in PDF format that we offer.
These fillable contracts are simple to customize to your needs. Simply take our agreement contract template in PDF, customize the general business contract for your business and voila! you have a solid, legal document that protects both you and your customers.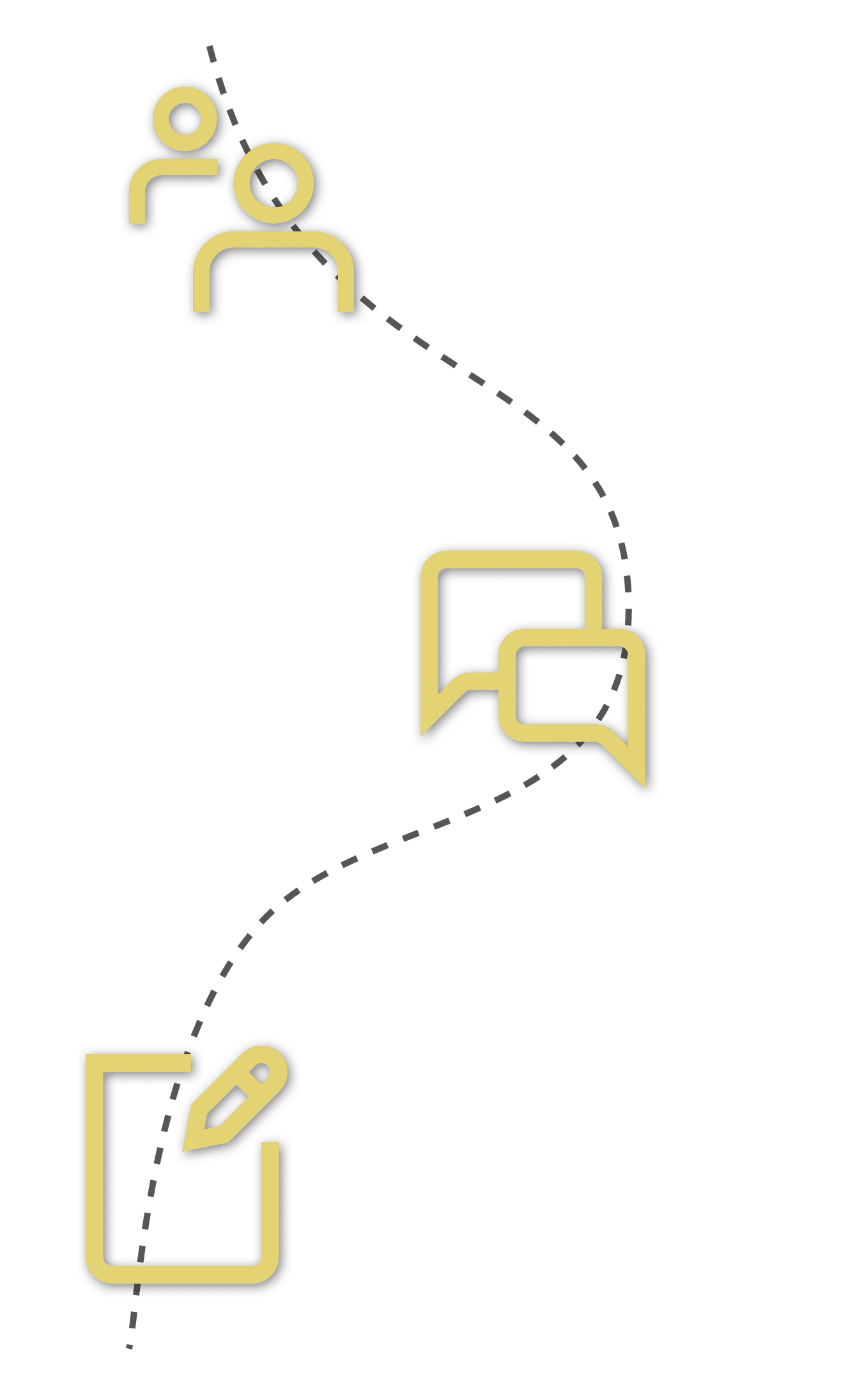 Simple Contract Agreement
Every business contract agreement between two parties should contain a few specific elements. For example, a business contract between two companies would name each company.
From there, the consideration for each party should be spelled out. Consideration refers to what each party can expect to receive. Often, from one side it is goods or a service and from the other it is payment.
A simple contract example would be for photography services. A business or individual hires either an independent photographer or a photography company. The photographer produces photographs in return for payment.
The terms and conditions of a business contract agreement between two parties will spell out each party's expectations. For example, the photographer may require payment upfront and promise to deliver the photos within a specified period of time after the shoot.
Keep in mind that a contract between two businesses works basically the same as a contract between individuals. Both have legal recourse if the other fails to perform something specified in the contract.
Looking for a business contract example? Check out our business contract sample in PDF format. You can customize the fillable form to your needs and get started in minutes.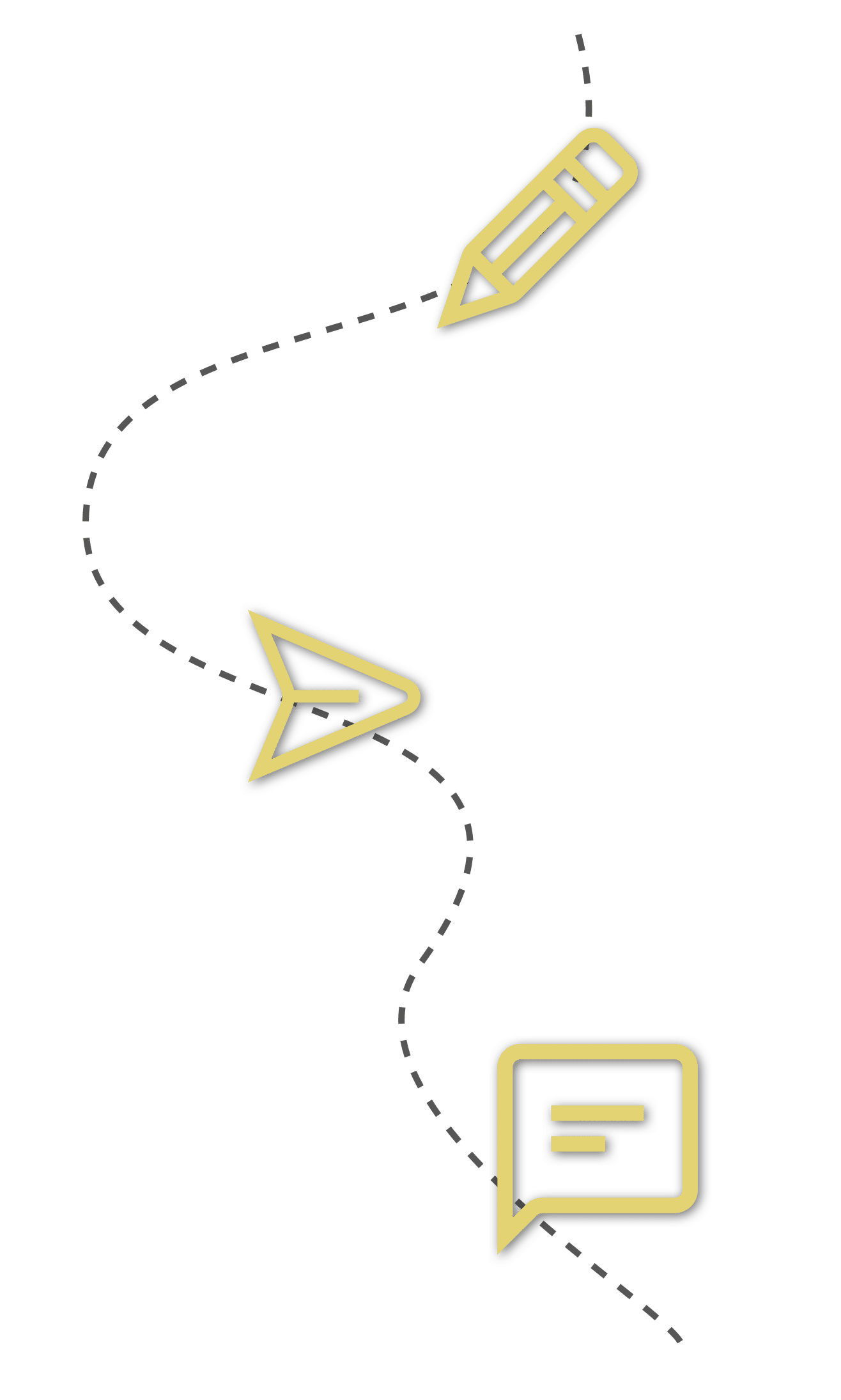 Do you have to hire a lawyer to write your contract? Nope! You can download a business contract template free of charge to get started.
We have several simple contract templates you can choose from. Do you need a client agreement template, a simple event contract template, a client contract template, a project contract template, or a free payment agreement template between two parties? Check out our free business contract template downloads! We have many options to choose from.
Whatever type of business you're running, you'll be able to find the type of contract you need and quickly customize it to your business.
Use our free small business contracts templates to customize your contracts and send them to your clients quickly and easily. You can do everything in one place. Write it, send it, and go over any revisions with your client. They can e-sign it and have it back to you in minutes.
The software also tracks what's happening with all your proposals and contracts in one place. No more searching around for paper contracts, or having to manually keep track of who has signed and who might need a reminder. 
Sample Contract Agreement Between Two Parties
A business should basically always be a contract-based business. Without a contract in place, there is nothing to protect either party if the other doesn't hold up their end of the bargain.
However, a hastily written mutual agreement between two parties won't cut it. Your contract has to hold up in court. A contract without the right verbiage can be thrown out if it comes down to legal action.
But you don't want to hire a lawyer and spend tons of money to have a contract written up, right?
That's why you should take a look at our free sample contract for services agreement or our examples of contracts between a worker and a business. The necessary elements are there, and you can tweak it to reflect your particular needs.
So the next time you need a money agreement between two parties or a sample contract agreement between two parties in PDF format, feel free to browse the templates on Proposable.com. Whatever your proposal or contract needs, we have a template that will work for you.
Avoid problems in business by using contracts with solid verbiage that clearly spell out the duties and responsibilities of each party. Make your business more efficient and get started faster with our easy-to-use, fillable templates.
Check out our business contracts and see how it works today to get started!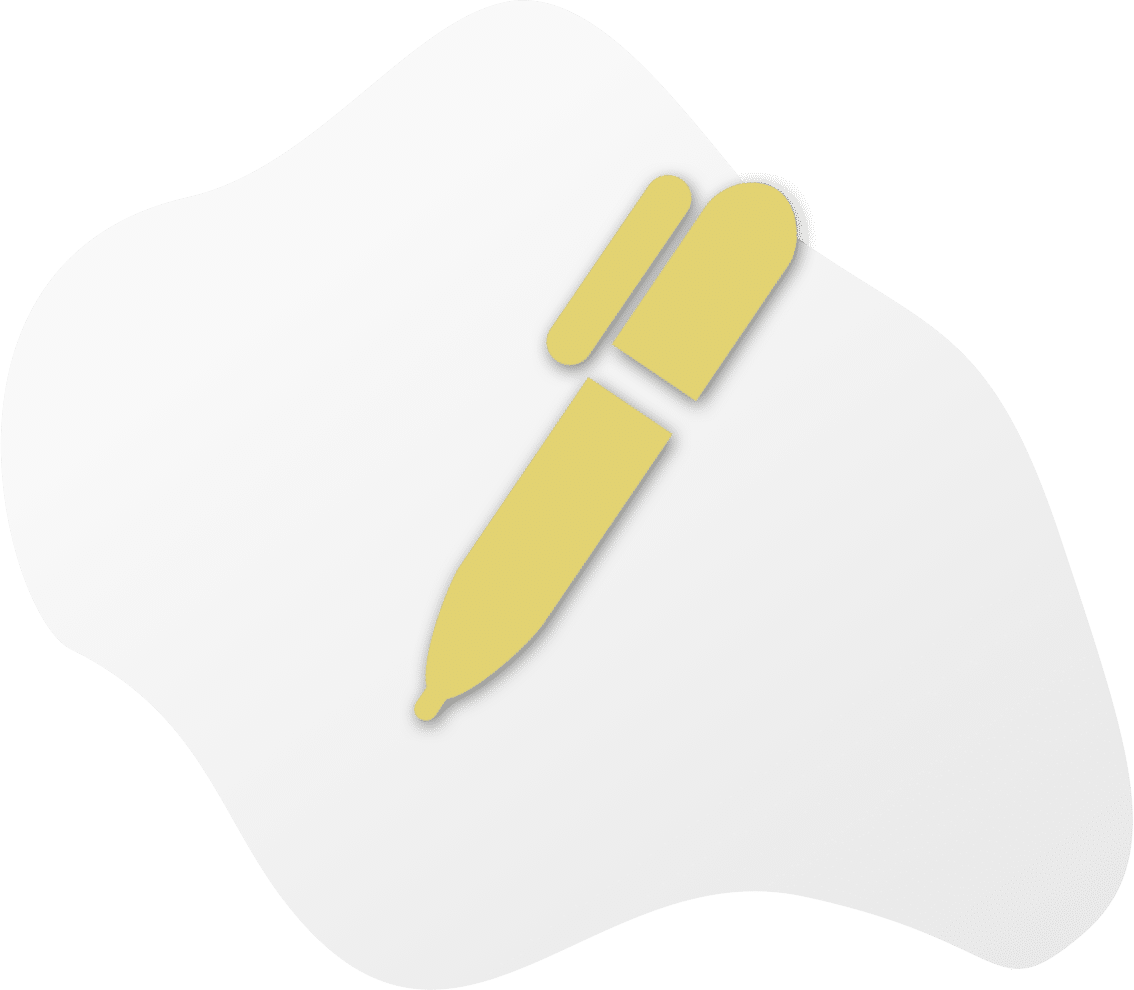 Edit & deliver this template.