Sample Consulting Agreement
Whether you're working as a consultant or looking to hire one, it's important that you protect yourself with a strong contract. We've put together a free and fillable sample consulting agreement to get you started. Start customizing our template in minutes and send it off for your client's signature with built-in eSignatures. 
Best proposal software ever! 
I've tried soooo many proposal softwares and I'll never try another one after Proposable. It's so easy to use and it looks good, which all the others don't.
Smart, reliable, and constantly improving.
Proposable just works. I can make visually interesting sales presentations, dynamically insert content, and execute agreements. Proposable powers our entire sales process.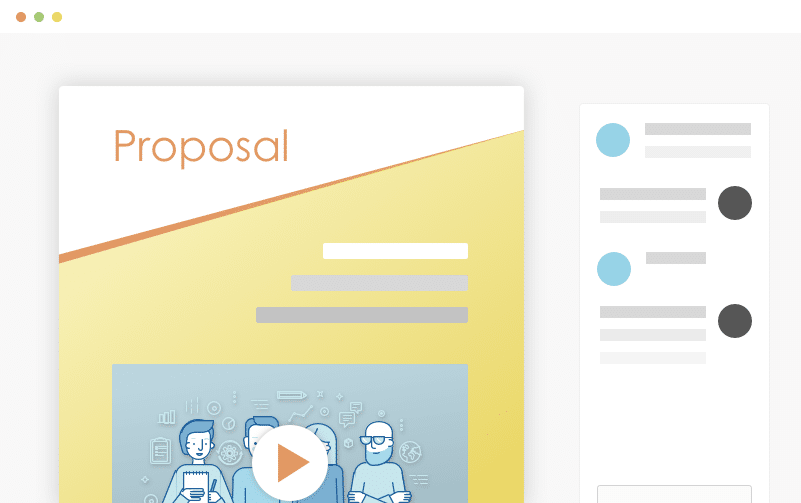 Wow Your Customers
Blow your clients away with a beautiful proposal that stands out above the rest. Add video and rich-media directly into your proposal pages for a more immersive sales presentation that's sure to make an impact.
Set Your Prices
Quickly build quotes, bids, and estimates with our flexible estimate block. With optional line-items, optional quantities, taxes, discounts and more, you can quickly represent your products and services in a polished and readable format. Organize all your products and services in the Pricing Catalog for instant recall.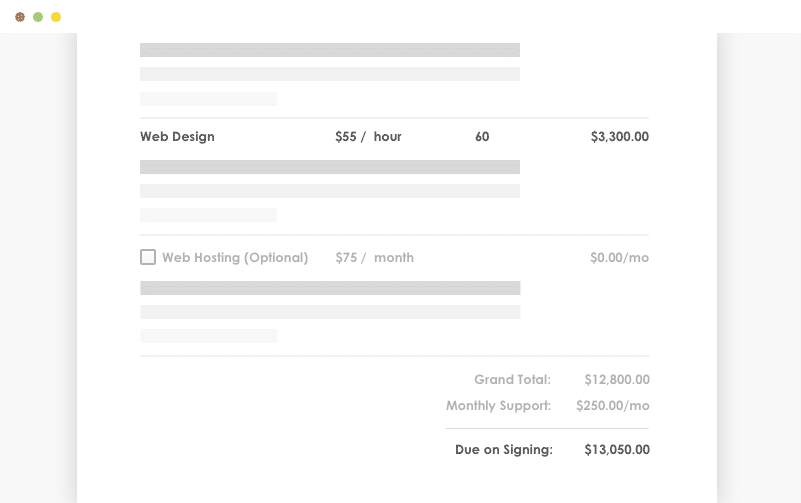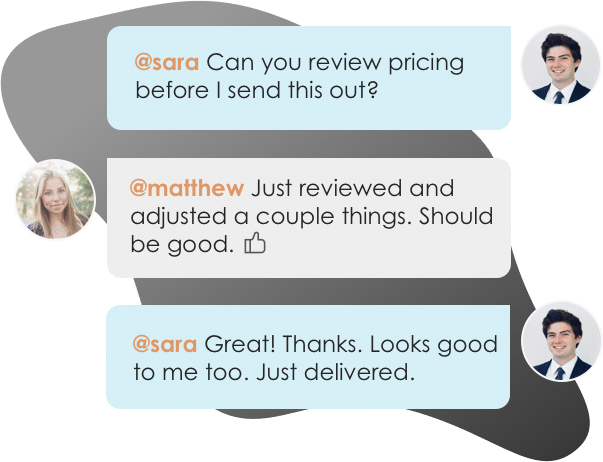 Work With Teammates
Easily collaborate with teammates on proposals. Mention team members to bring them into a proposal, or re-assign ownership when you need to handoff the proposal to another teammate.
Get It Signed
Close the deal faster with integrated e-Signatures. Place signatures, initials, and text field elements throughout your proposal wherever you need prospects to take action and your prospect is guided through a quick acceptance workflow to complete their acceptance. Counter-signing support is also included.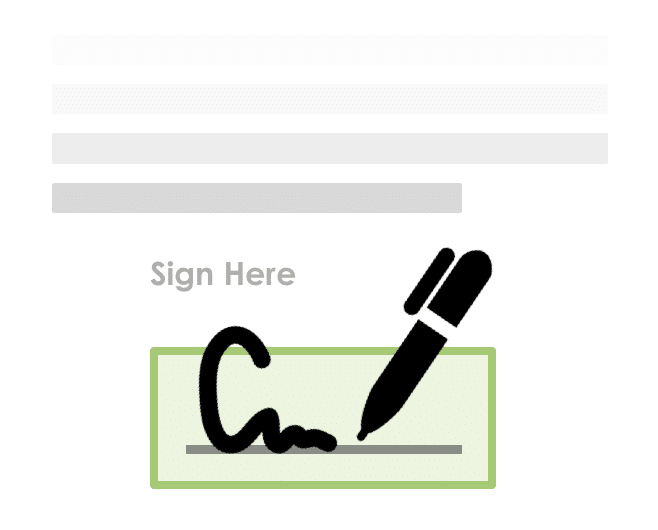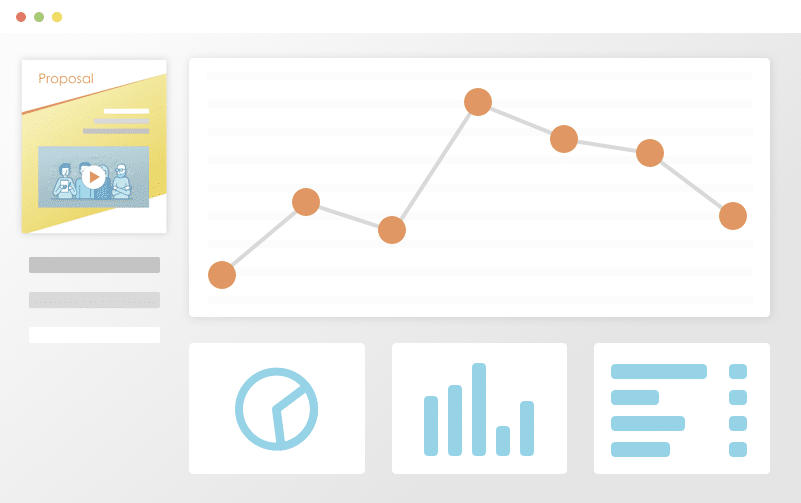 Track Everything
Ever wonder what happens to your proposal after you hit "send"? See detailed analytics and measure how each recipient is interacting with your sales material. Turn on real-time text or email notifications for proposal views and other key events.
Get Your Time Back
Save time and headaches by skipping the painful copy/paste and find & replace on all new proposals for your prospects and customers. Simplify your new proposal workflow to just a few clicks and go from spending hours on customizing new proposals to just minutes.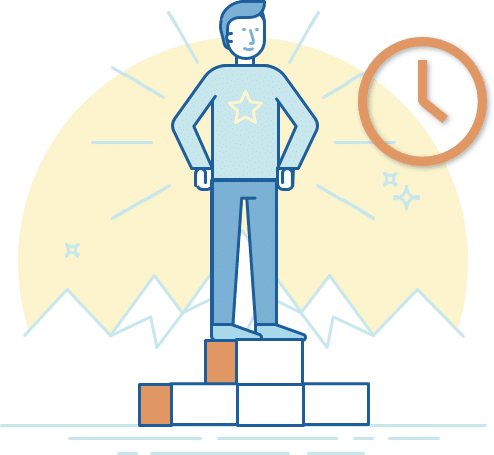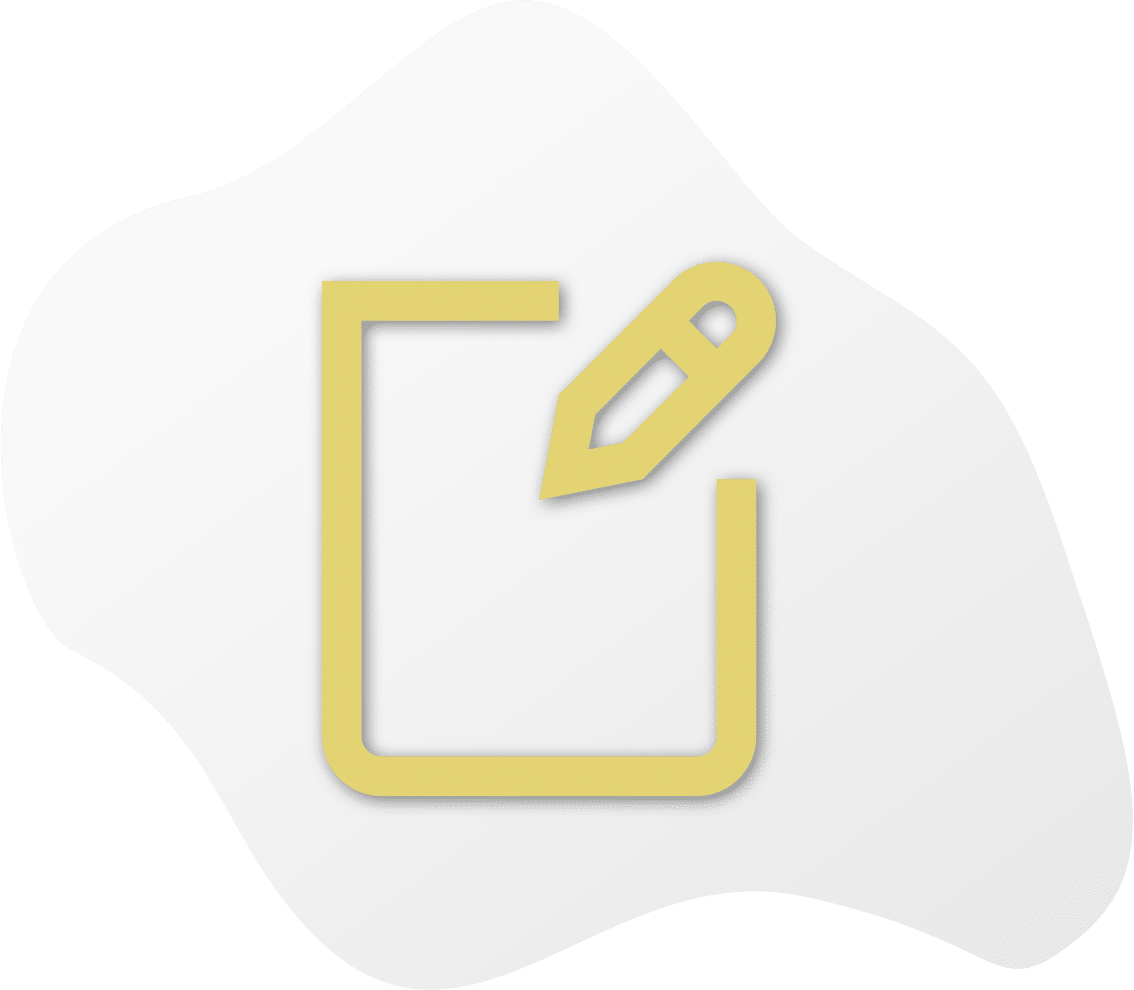 Consultants are professionals who provide expert advice in specific areas. They work in a variety of fields, including business, law, and finance. They may work independently or as part of a larger consulting group.
Consultants often use consulting agreements as a contract between themselves and the businesses or individuals with whom they're considering work. Because there are so many different kinds of consultants out there, virtually anyone (whether they work alone or are part of a business) can fill out a consultation form and enter into a simple consulting agreement.
From a blank contractor agreement to a business development consultant contract or free short-form consulting agreement, there are several different agreements that consultants might use before doing business with someone. Although they may vary in terms of what's included in them, they all feature the same basic information.
The agreement provides a clear outline of the services the consultant is offering, as well as what they're getting from the client in exchange for those services. It ensures that there's no confusion on the part of either party and explains what the consequences will be if either the consultant or the client fails to hold up their end of the agreement.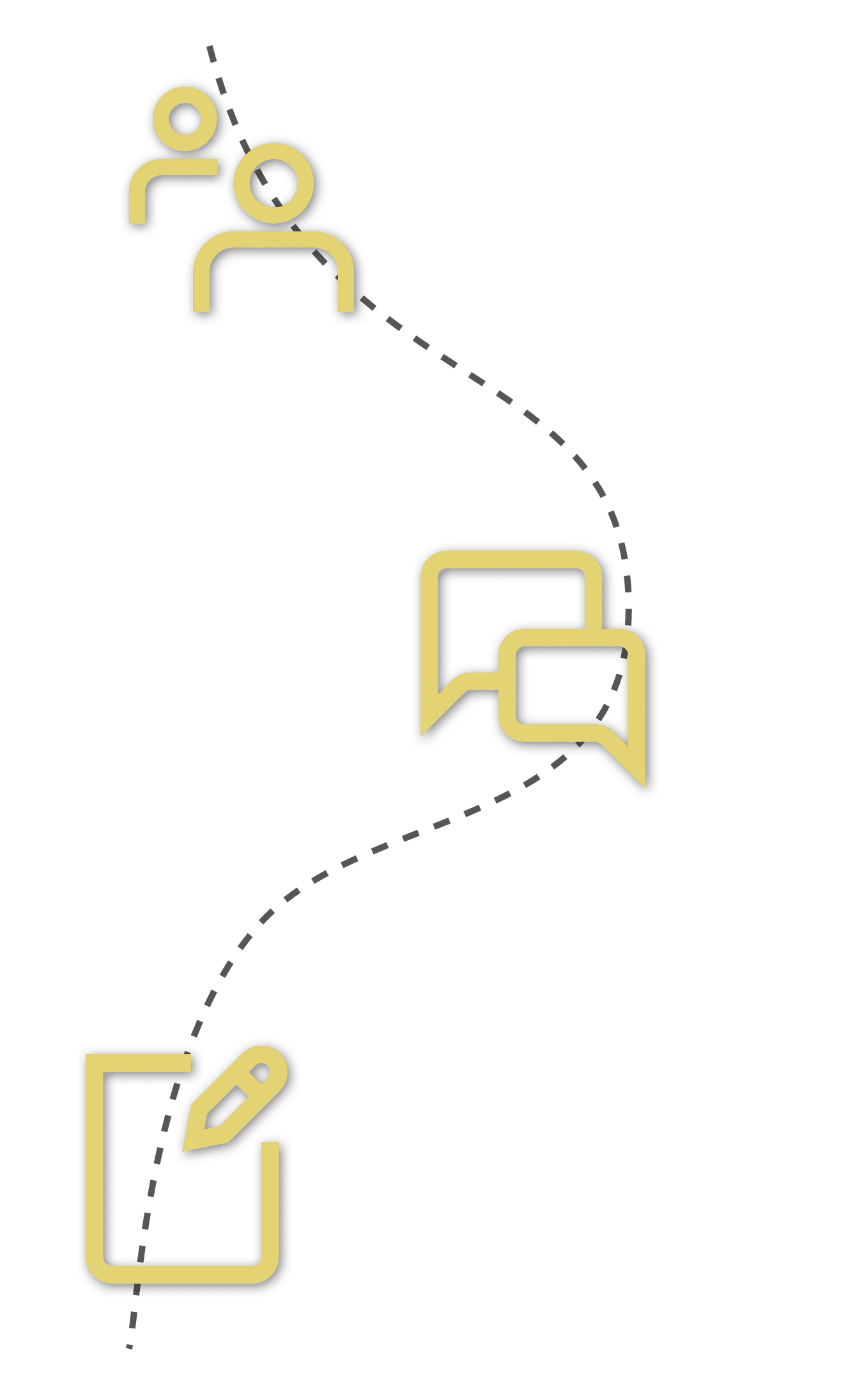 Consulting Agreement Template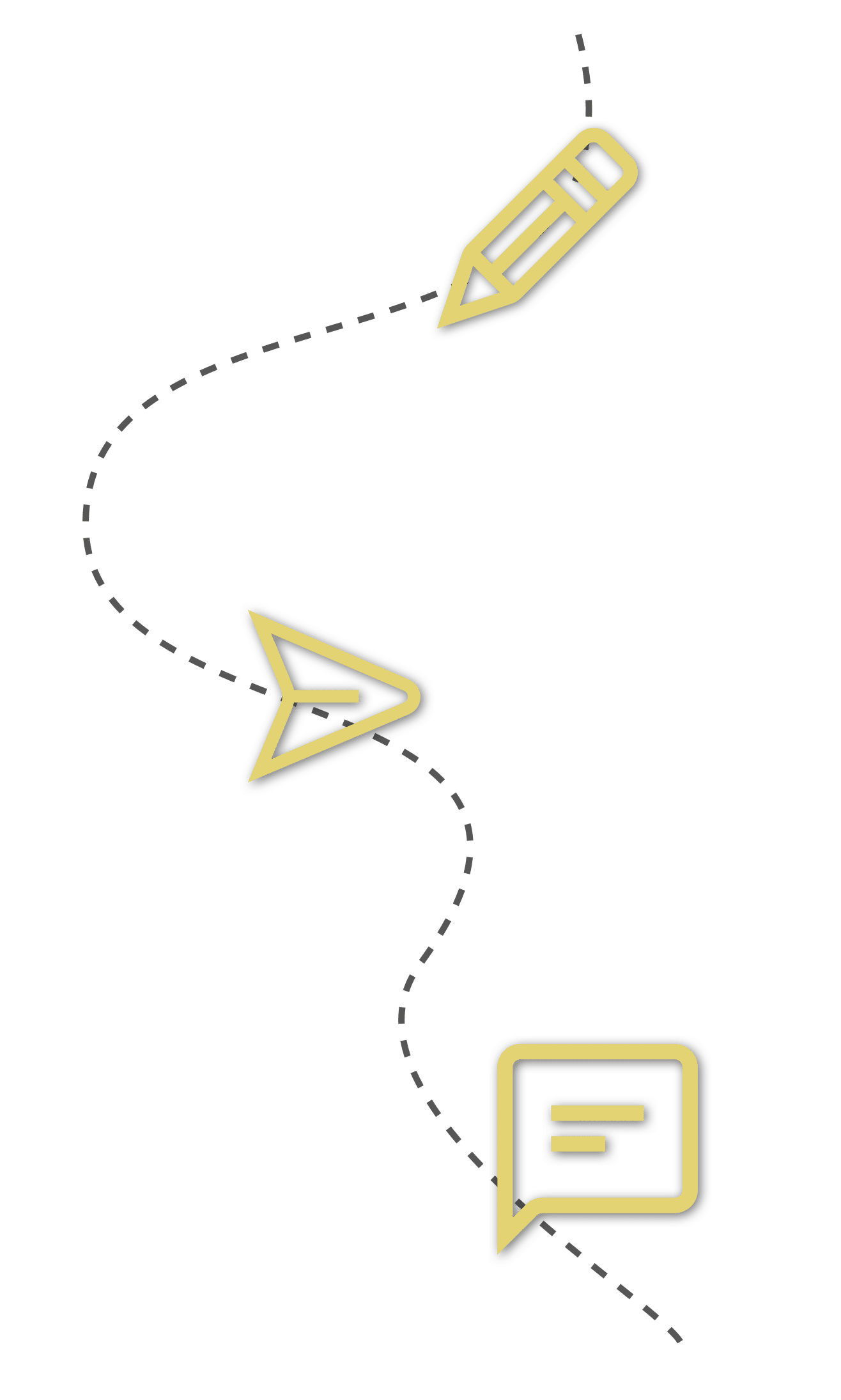 When it comes to figuring out how to write a consulting contract, it's easy to feel overwhelmed at first. Once you understand how a simple consulting agreement letter is formatted, though, you'll have more confidence.
In general, consulting agreements usually begin with basic information about the parties involved. This includes the date on which they enter into the agreement, as well as their names (or the names of their businesses) and the type of consulting offered.
It's important to describe the consulting services in sufficient detail. There should also be a clause stating that the client wants to hire the consultant to provide these services.
From here, the contract will include information about the duration of the agreement. Every consulting agreement should have a clause clarifying terms of termination as well.
Of course, the agreement must layout how much and how often the consultant will be paid. There should also be a statement about whether or not the consultant needs to provide invoices for their time.
Most consulting agreements also include a privacy clause, as well as a non-compete clause. There should be information about who owns intellectual property, too. The agreement will also clarify that the consultant is working as an independent contractor.
There's a lot to remember when constructing a consulting agreement. That's why so many consultants prefer to use a consulting agreement template or a simple consulting contract template. If you're looking for a template, don't waste your time searching online for "consulting agreement template short" or "consulting agreement template short free". Go to Proposable.com instead.
Proposable offers the perfect free, fillable consulting agreement template. Whether you're looking for a consulting agreement California businesses will approve of or a consulting agreement template Ontario businesses can use, we make it easy for you to customize any contract.
Simple Contract Agreement
At this point, you might be wondering about the difference between an agreement and a contract.
In its simplest form, a contract agreement is a legally binding document that clarifies the terms of an exchange of goods, money, services, or other promises between two or more parties. The biggest difference is that agreements are less formal. Contracts have to meet very specific requirements before they can be legally binding.
A contract is legally binding when it features the following four key elements:
An agreement between two or more parties

The capacity of both parties to understand what they're agreeing to

Consideration, or some type of value exchanged between the two parties (money for services, for example)

Intention (it must be clear that both parties want to enter into an agreement with each other)
Even the most simple contract agreement will include these four elements. If you need help putting together a consulting contract PDF that includes all of them and includes the proper legal language, Proposable has you covered with free contract agreement templates. Whether you need a marketing consultant contract template, a simple independent contractor agreement free of charge, or a training consultant contract template, we have options.
Independent Contractor Agreement PDF
Consultants often work as independent contractors. An independent contractor is a person who provides services or goods under a written contract. They do not regularly work for one specific employer. Instead, they work on an as-needed basis.
One of the main differences between an independent contractor and an employee is that independent contractors work independently of a particular business. They provide a specific type of work in exchange for payment, but they're not subject to the same rules and oversight as other employees.
Employers also do not have to worry about deducting taxes from contractors' paychecks (independent contractors file taxes and make quarterly payments themselves). They also don't have to pay for their benefits or insurance.
In addition to consultants, there are many other workers who are independent contractors. Freelance writers and designers, for example, are independent contractors. The same is true of many real estate agents.
Before a business starts working with a consultant, they have to agree to hire them to work as an independent contractor. They and the consultant must also fill out an independent contractor consulting agreement showing they understand the terms of their arrangement.
The structure of an independent contractor agreement PDF or 1099 form independent contractor agreement looks similar to the format of a consulting agreement that's described above. When structuring a freelance consultant contract template, though, it's important to include a clause clarifying the contractor is responsible for handling their own tax payments. There should also be a section about intellectual property and an indemnification agreement.
It helps to use an independent consultant contract template or free printable contractor forms when putting together this type of agreement. Instead of using the free contractor agreement template Word has to offer, use Proposable instead for an up-to-date, easily fillable template that covers all your bases.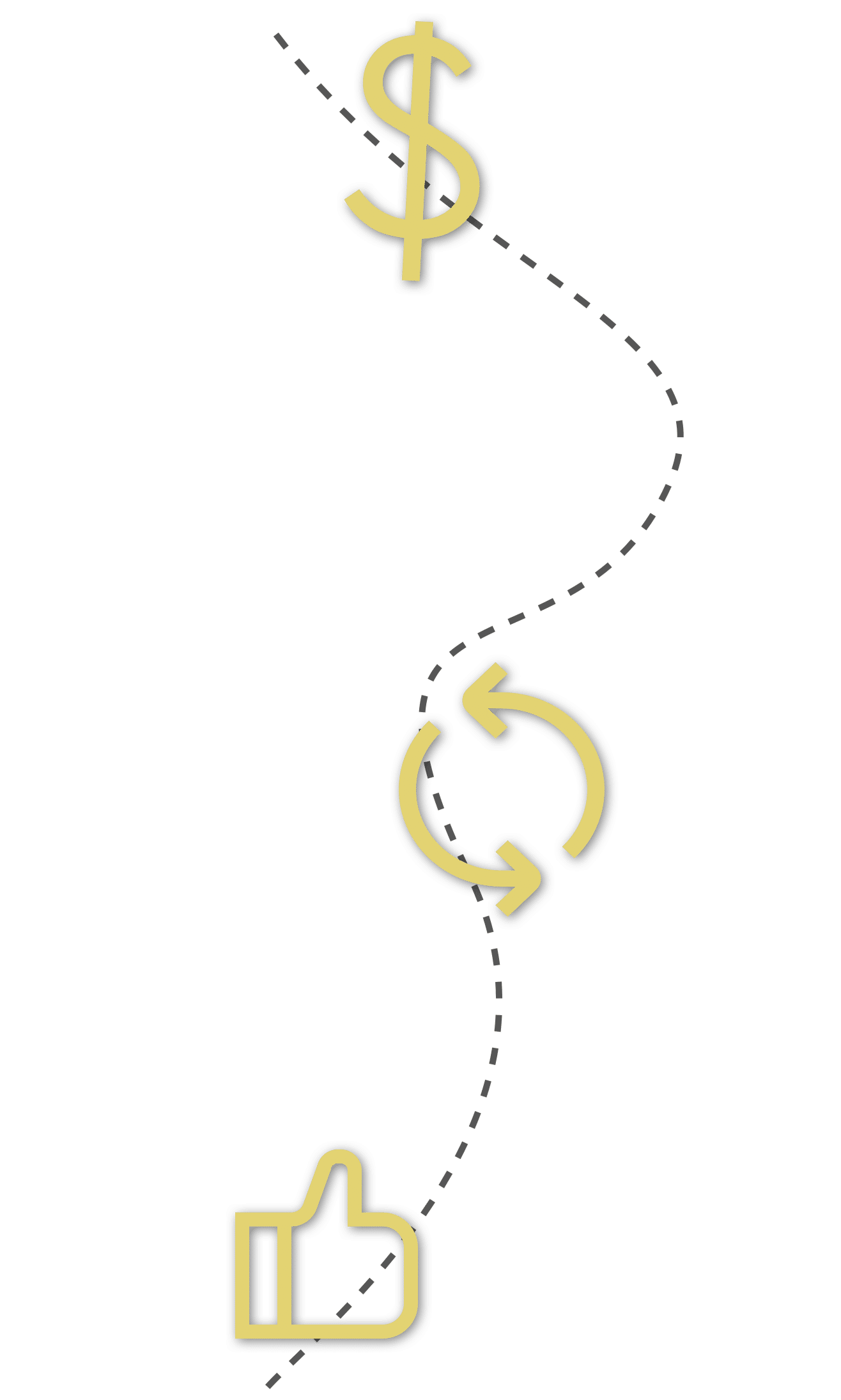 Edit & deliver this template.