Business Proposal Example
Upgrade your proposal process and close more deals by crafting winning business proposals. Learn what your proposals are missing & see top business proposal example outlines.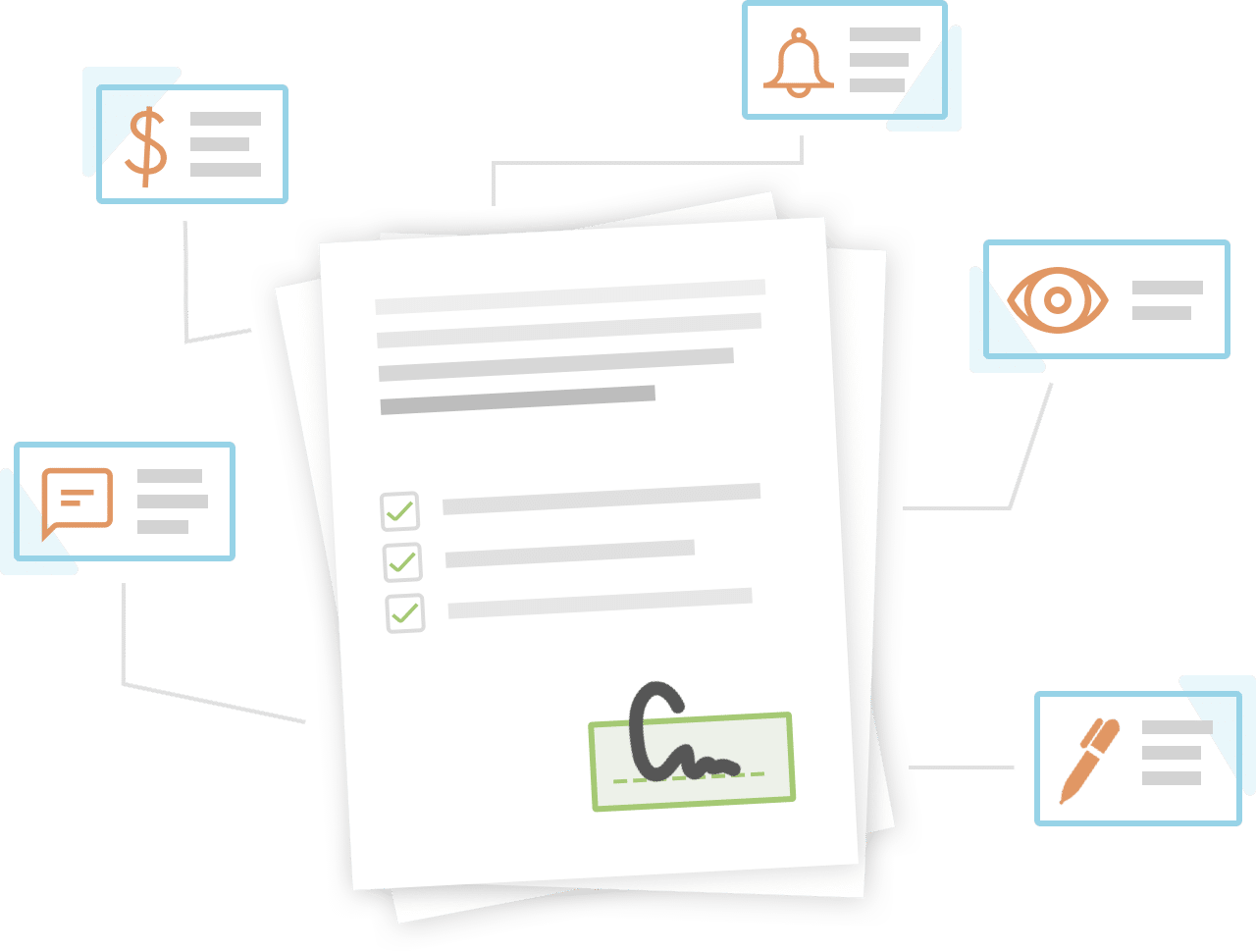 Popular Business Proposal Examples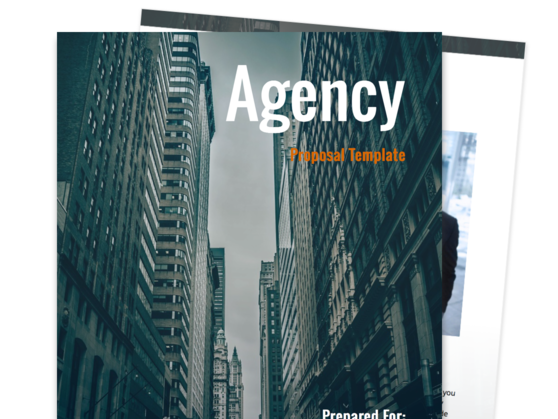 Agencies require a polished proposal that reflect the quality of services they provide. With this free agency proposal template, you will convey professionalism and quality.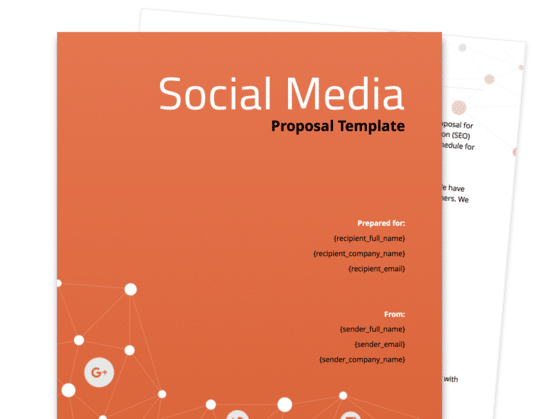 Show prospects your professional brand with our Social Media Proposal. No matter what marketing services you offer, our polished template gives you the foundation you need to increase your business and land more customers.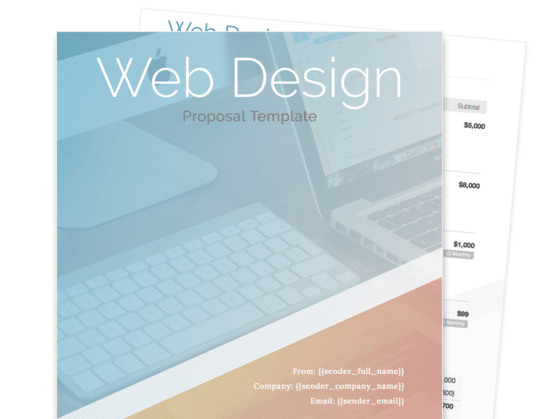 Save time with this Web Design Proposal Template and represent your brand well. This template includes description of services, pricing, and a web design agreement.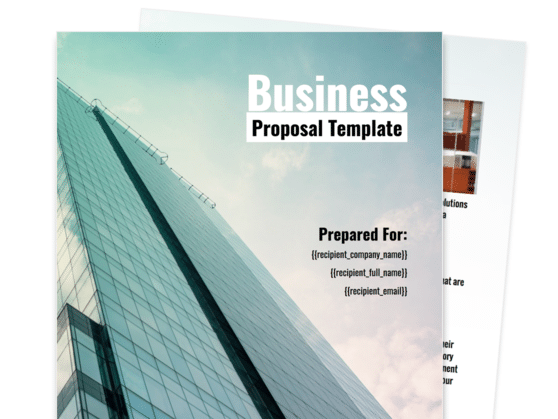 A polished business proposal is critical to generating new business for your company. Its important to include the sections that will help your prospects see why your company is the right choice for them.
If you offer staffing or employment services to clients, you should streamline your proposals with our polished staffing agency proposal template.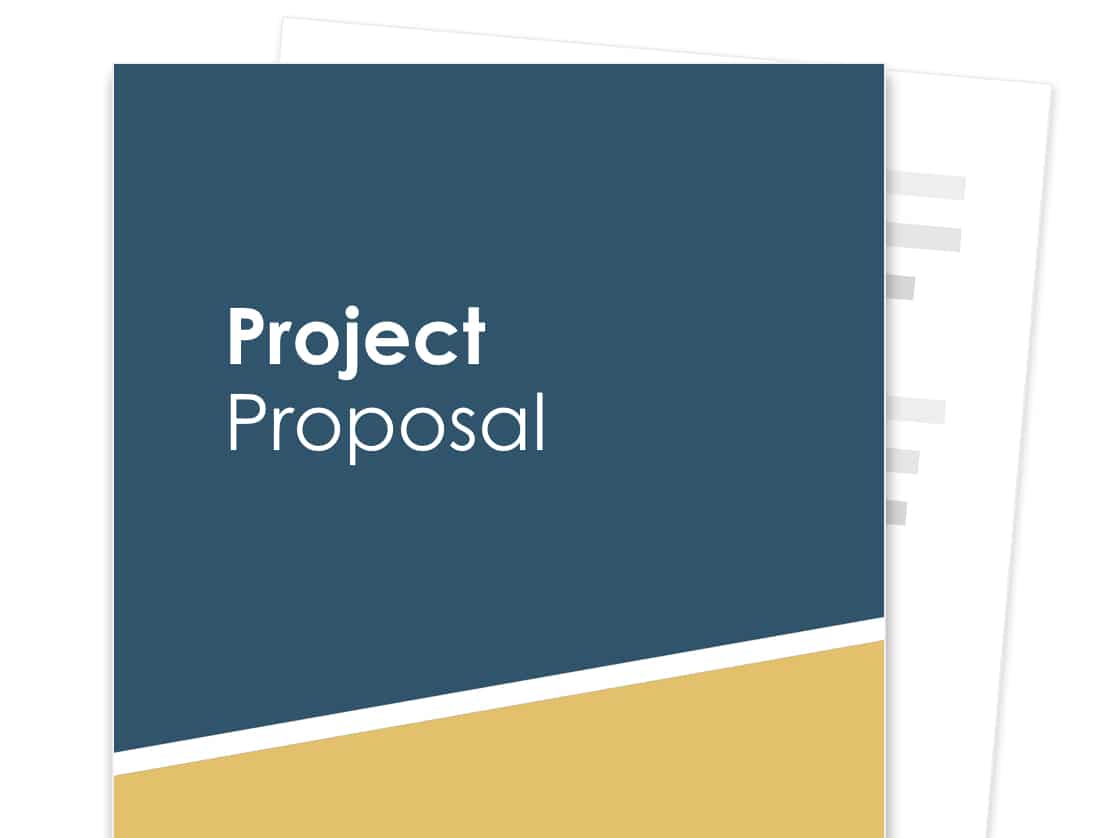 Every successful project starts with a solid project outline and proposal. Kickstart your project with this customizable project proposal.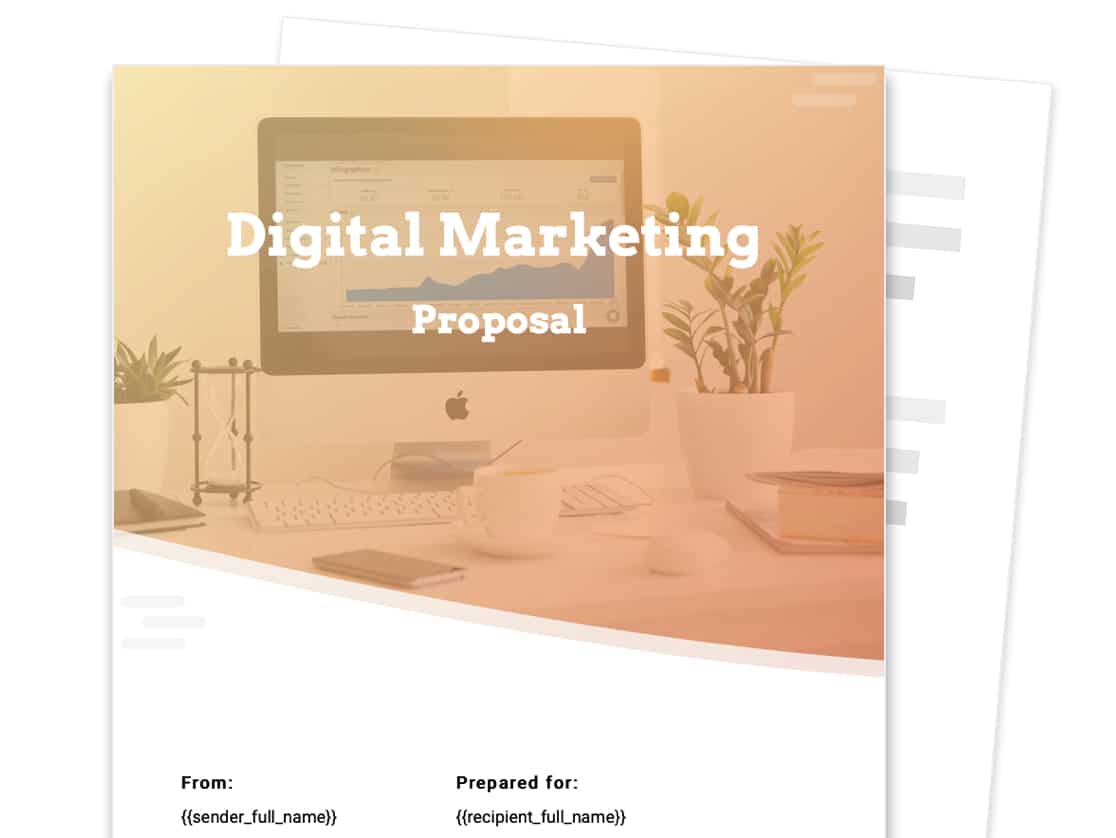 Use our professional digital marketing proposal template to gain an edge on your competition and streamline your proposal process.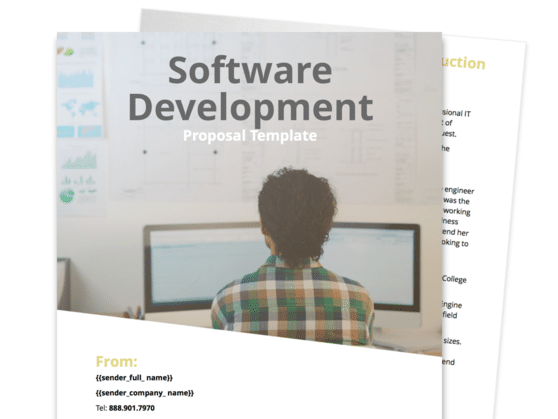 Building software has more than just timelines. Be clear about your requirements, include an accurate quote, keep technologies clear and concise with this solid Software Development Proposal.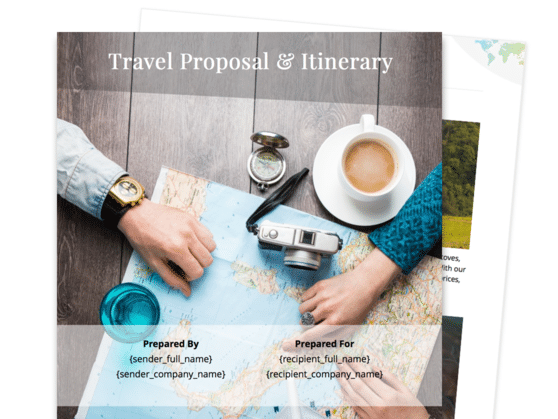 Whether you're a Tour Operator or Travel Agent, this elegant travel proposal can be used as a proposal or itinerary. Engage your potential travelers with picturesque destination photos and video that highlight your offering.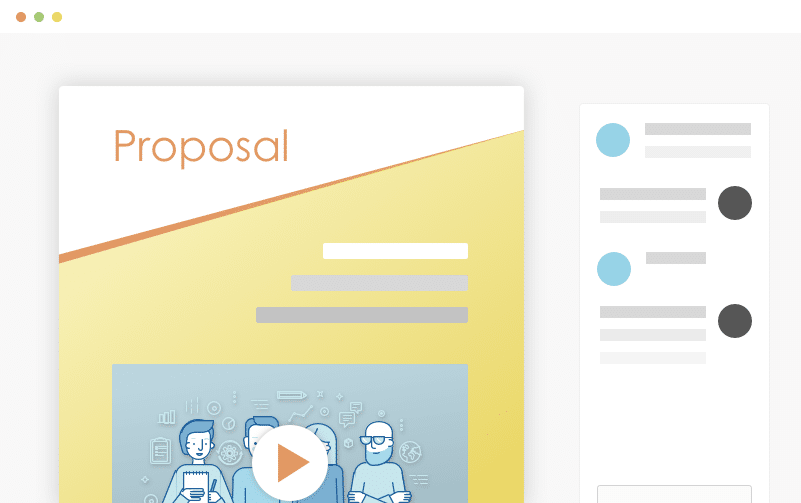 Wow Your Customers
Blow your clients away with a beautiful proposal that stands out above the rest. Add video and rich-media directly into your proposal pages for a more immersive sales presentation that's sure to make an impact.
Set Your Prices
Quickly build quotes, bids, and estimates with our flexible estimate block. With optional line-items, optional quantities, taxes, discounts and more, you can quickly represent your products and services in a polished and readable format. Organize all your products and services in the Pricing Catalog for instant recall.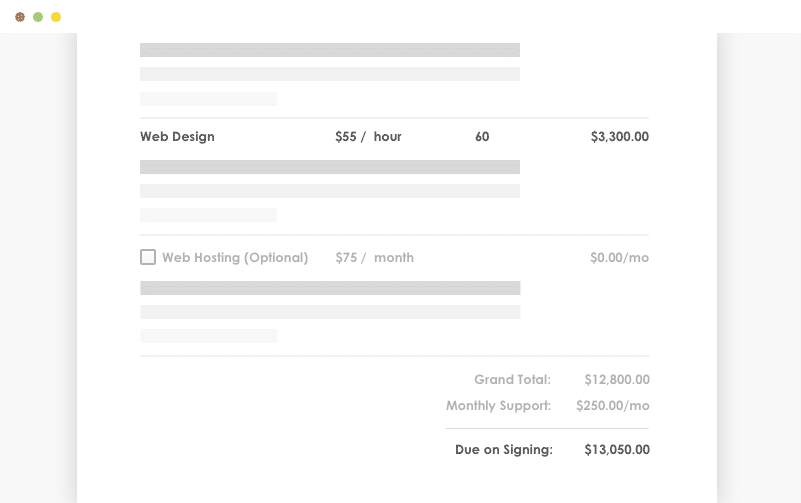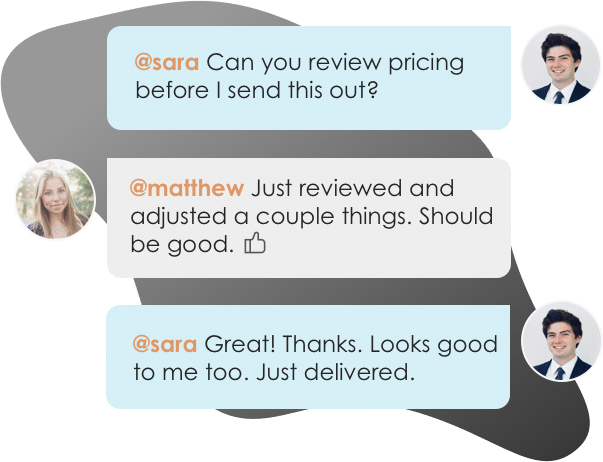 Work With Teammates
Easily collaborate with teammates on proposals. Mention team members to bring them into a proposal, or re-assign ownership when you need to handoff the proposal to another teammate.
Get It Signed
Close the deal faster with integrated e-Signatures. Place signatures, initials, and text field elements throughout your proposal wherever you need prospects to take action and your prospect is guided through a quick acceptance workflow to complete their acceptance. Counter-signing support is also included.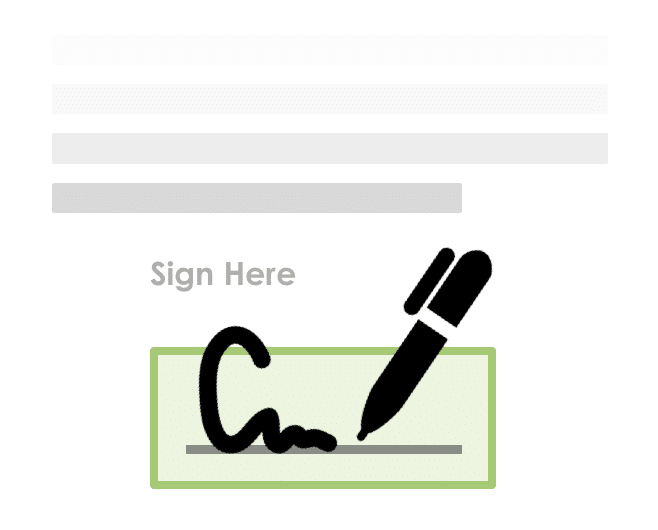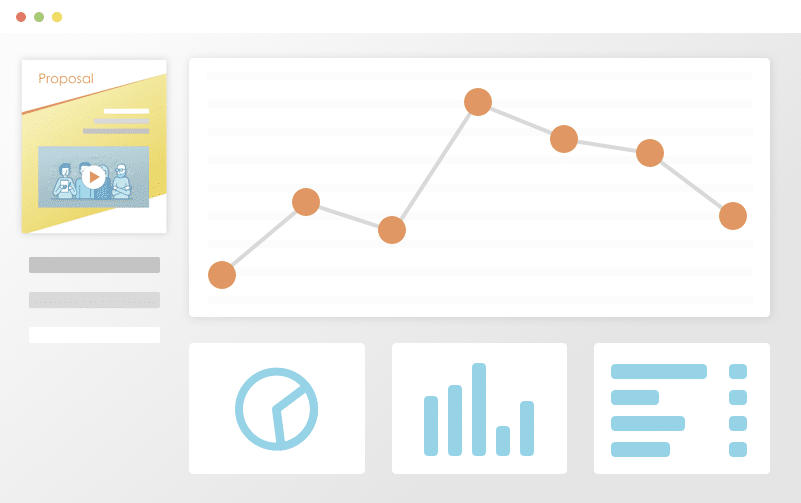 Track Everything
Ever wonder what happens to your proposal after you hit "send"? See detailed analytics and measure how each recipient is interacting with your sales material. Turn on real-time text or email notifications for proposal views and other key events.
Get Your Time Back
Save time and headaches by skipping the painful copy/paste and find & replace on all new proposals for your prospects and customers. Simplify your new proposal workflow to just a few clicks and go from spending hours on customizing new proposals to just minutes with proposal software.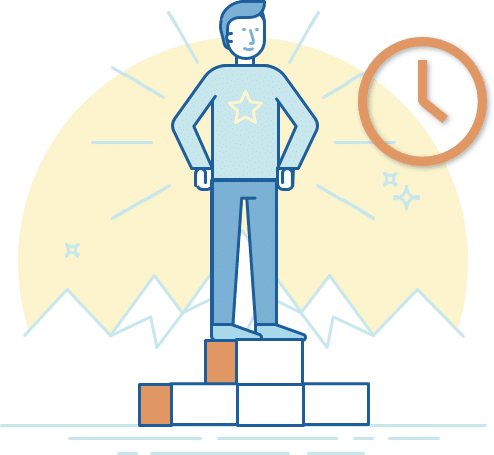 Best proposal software ever! 
I've tried soooo many proposal softwares and I'll never try another one after Proposable. It's so easy to use and it looks good, which all the others don't.
Smart, reliable, and constantly improving.
Proposable just works. I can make visually interesting sales presentations, dynamically insert content, and execute agreements. Proposable powers our entire sales process.
Better Proposals Start Here
Business proposals are utilized both internally and externally in business to persuade the recipient of the business proposal to move forward with a purchase of a product, service, or approving a new project. Business proposals are important documents that provide clear expectations for both parties involved. The ideas being sold should include as many details as possible so the prospective buyer understands what they should expect. This also provides your company the opportunity to create a reference document that can be brought up if there are ever any questions or discrepancies in what products or services were delivered.
You can refer to a business proposal example if you aren't sure what to include. The benefit of reviewing an example of business proposal documents is that you can see the compelling, professional language used to convert prospects into customers, without having to come up with it all from scratch. However, it's imperative to never use a business proposal example PDF word for word because you inherit any legal missteps that are written in the proposal. This also prevents your company from providing any additional language that doesn't pertain to your company. For example, if you provide lawn services, but computer repair services are mentioned, your prospect may be confused and know you didn't create your own proposal. This doesn't create a good image for your company.
Business Proposal Outline
A business proposal outline can save you hours when drafting your business proposal. An example of business proposal format PDF files can include some good information, but it may be specific to the business that provided their format for your review. Reviewing a sample of written business proposals PDF files can help you understand what needs to be included in a business proposal. However, it's best to outline your proposal before you dive right in. Below, find a business proposal format sample outline that can work with any business or industry:
Executive Summary:

This is sort of a window to the business plan, make an impactful summary of your company's unique features and best assets. Be sure to include financial estimates at the end of the summary.

Brief Company Overview:

Paint a picture of how your company began and any key achievements that have been acquired. Explain why your business is the best choice.

Description of Product or Service:

Describe what value you will be providing for your clients. Be as crystal-clear as possible to manage expectations proactively.

Pricing Schedule:

Share what the investment commitment will be from the client and set clear expectations for payment processing.

Clear Decision Opportunity:

Wrap up the business opportunity by giving your prospect a very clear next step of signing your document and making your agreement officially binding.
A short business proposal PDF can be beneficial for both parties if more meetings need to occur before nailing down the complete details of a business contract. In some cases, following a business proposal sample PPT may be the best bet if more information will be acquired after meeting with the prospect that's pertinent to the business contract.
Once your business proposal outline is complete, compare it to a proposal sample free download so you can verify how you've organized the information you need to include.
Business Proposal Sample Letter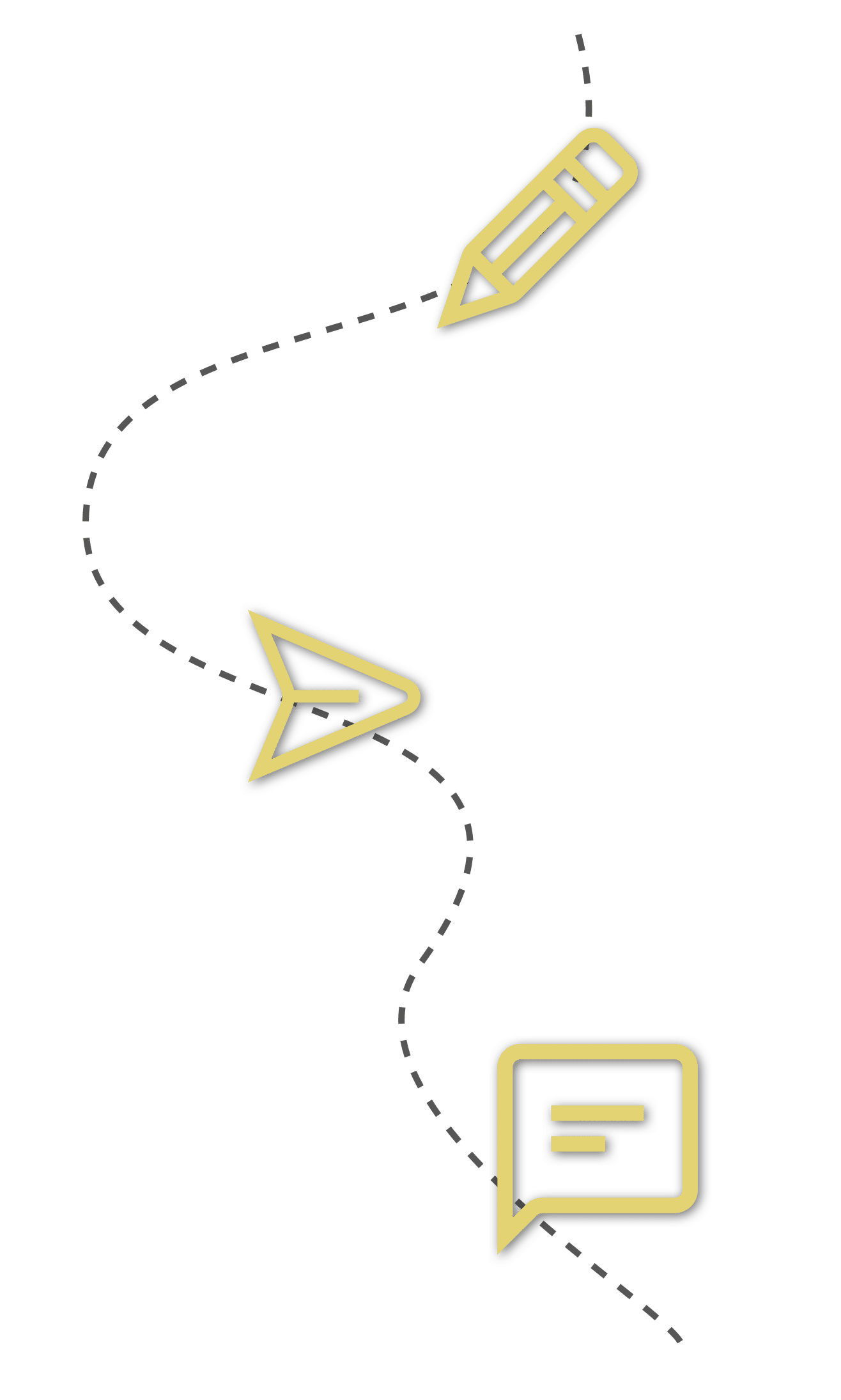 You wouldn't submit a resume without a cover letter in certain industries, in the same way, you shouldn't submit a business proposal without a business proposal letter to certain prospects. A business proposal letter for partnership is a professional letter that explains the purpose of the proposal and provides compelling arguments for why the prospect should accept and sign the proposal. It's easy to find a business proposal sample letter online. In fact, a business proposal letter sample PDF is often able to be downloaded for free. When reviewing these samples, be sure to take note of the language and tone used in the samples and alter it to reflect your specific business.
A business proposal letter PDF should be addressed with a proper heading. Review a sample proposal letter for services if you aren't sure what a proper heading looks like. It should include the date, name of the recipient, their title and company, and company address. Be sure to clearly address the recipient, but be sure to be kind and courteous. "Dear" is an acceptable start to your cover letter for business proposal.
In the body of your proposal letter, be sure to include compelling language you've seen in a sample business proposal letter for services or a product business proposal letter sample. This is not a time to be humble. Be bold, yet professional with how you sell your company and products or services. Include any pertinent information, such as awards, years in business, customer satisfaction rating, and other positive information to promote your company and build trust.
You must professionally conclude your proposal letter. If you are looking for how to end a proposal letter example, consider signing off with "Sincerely" or "Warm Regards". Then, include your signature. If you deem it necessary, include your contact information below your name.
Avoid Business Proposal PDFs and Word Docs
If you want to show your prospects that you're innovative and ahead of the curve, avoid business proposal PDFs and Word Docs. These file types were the greatest thing since sliced bread before cloud software made its way into the spotlight. If you're using a business proposal template Word Doc, in today's world, you need to be cautious. Instead of showcasing your ability to be innovative, a business proposal sample doc shows you aren't as tech-savvy as you should be in this day and age. If you're using a business proposal sample PDF and turning it into your own, it shows you are a little more advanced than a Word Doc user. However, it still shows your prospect that you're behind the times. No one has the time to fill out the proposal, print it, sign it, scan it, and send it back via email. The fewer actions your prospect needs to take, the better.
You can certainly use a free business proposal template Word Doc to gain ideas about the type of boilerplate language your proposal should include. In fact, a small business proposal template Word Doc of PDF may even include language you haven't thought of yet. However, you need to turn to a cloud-based proposal software that allows you to track all activity from the beginning to the end. You need a proposal software like Proposable.
We offer a polished business proposal template that begs for your prospect's attention. The eye-catching designs include plenty of space for your written content that describes your product or service and why you are the best company your prospect can turn to in your industry. Better still, we can send out the proposal right from the software, so you don't need to download it and send it in an email or anything like that. Once your prospect opens the email, they will be taken right to the proposal so they can review and sign it digitally. We'll even notify you when your prospect signs the proposal.
Business proposals can be used outside of the sales cycle to sell internal business ideas. If you're looking for a creative way to sell your project, consider creating a proposal letter for project development or follow a simple project proposal example. We have all of the design proposal templates you need to capture the attention of upper management so you can get a sit-down meeting. With an idea proposal template, you can clearly outline the nuts and bolts of what your new internal project contains and spell out how this project will benefit your organization.
With so many project proposal example PDF files available online, it can be hard to navigate through which one to select. Even if you can find a free project proposal template you like, you cannot track it every step of the way since it will need to be sent manually. When you turn to Proposable for your project proposal, you will have a beautifully designed template that's simple to edit and work through your process. All you have to do is add your written content. Once you are ready to send your project proposal, you can send it to upper management for approval. Not only will this show your initiative to improve your organization, but it will also show them a new platform that can save time when they need to create a proposal of their own.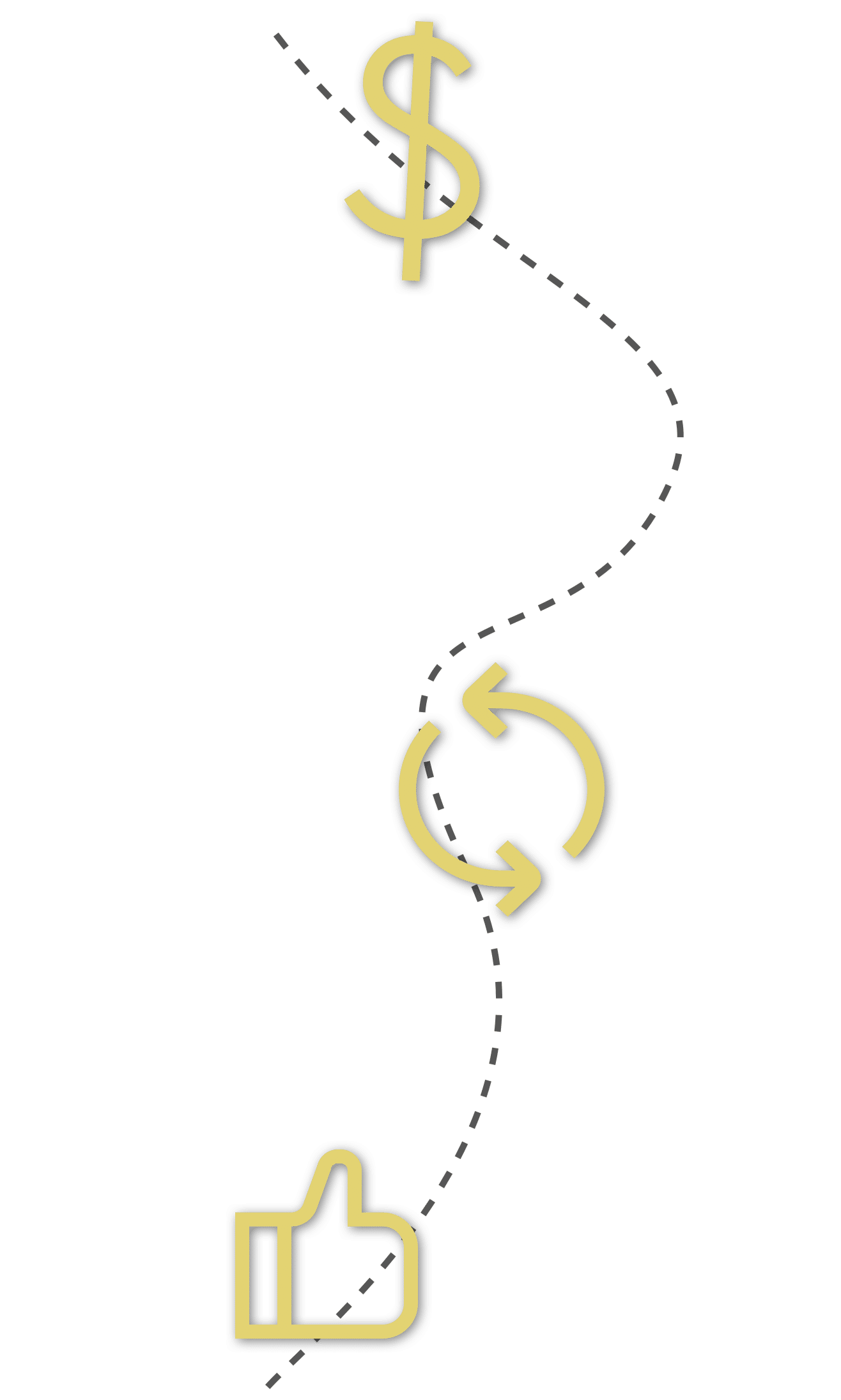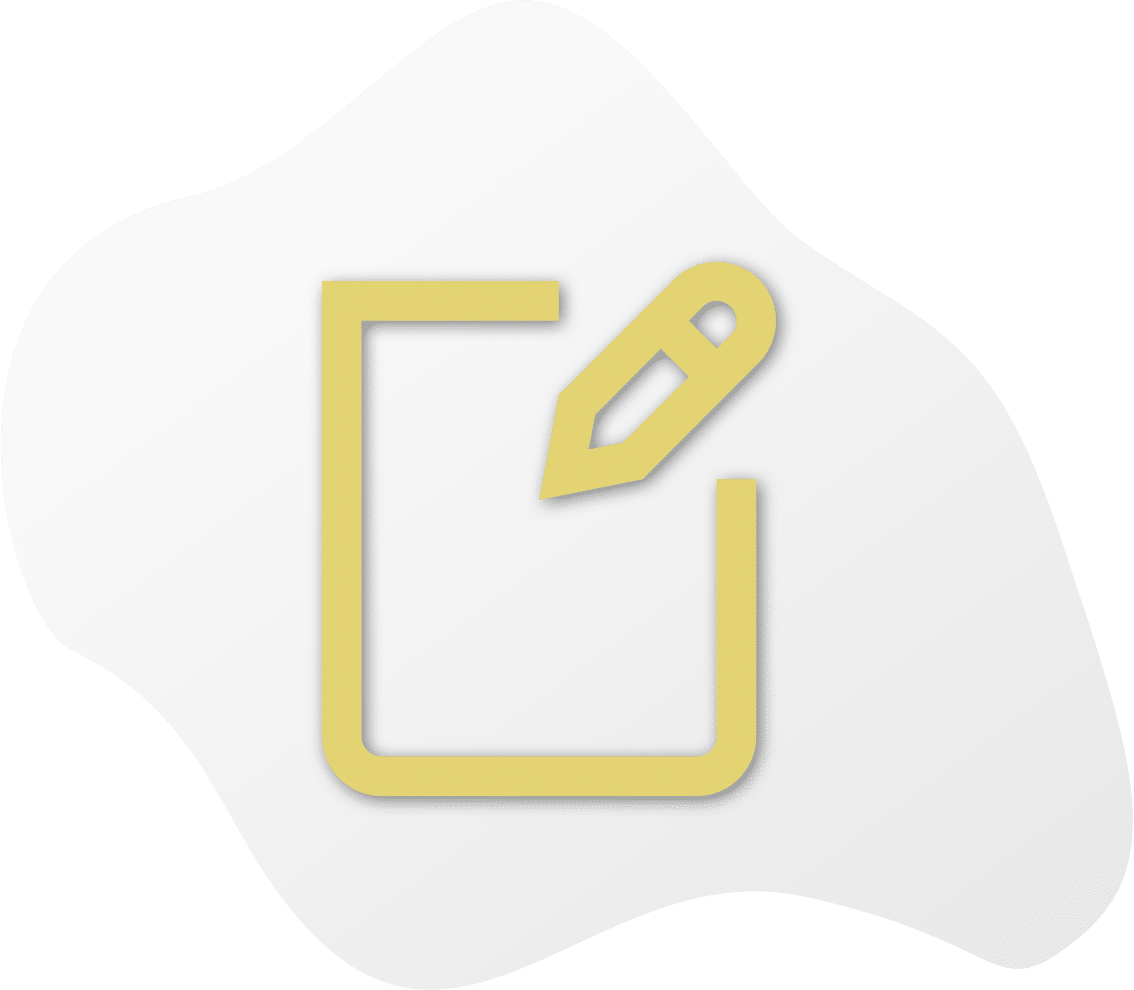 At some point, a business plan proposal may serve the purpose of proposing a brand new business, not simply an existing product or service. A simple business plan example PDF can help you begin to outline the business plan of a company. If you need a bit more direction, reviewing a sample of business plan proposal PDF documents can further clarify what needs to be included. A free business plan proposal can help you stay organized and include all the appropriate sections. Starting with a simple business plan sample is the easiest way to avoid the overwhelming feelings that build quickly while you attempt to fill out a business plan outline PDF without any guidance or pre-existing example to work from.
Better Proposals Start Here