Proposal Outline 
An effective proposal can separate those who get jobs from those who don't. Being able to put together a persuasive proposal is an art unto itself. Today we dive into the proposal outline and talk about best practices to keep in mind when you're writing your next proposal.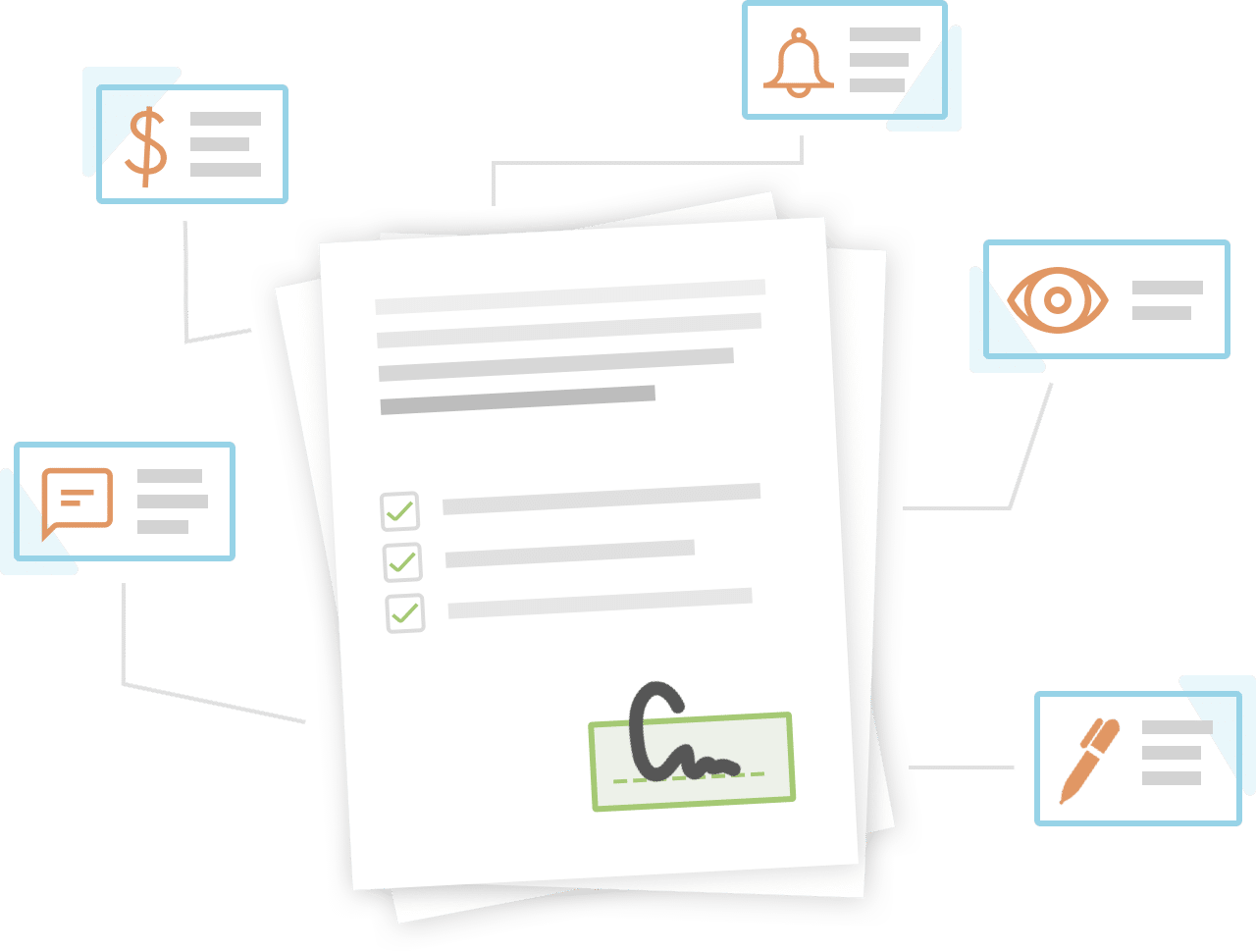 Send Proposals + Collect E-Signatures
A proposal has many purposes but putting it simply, a proposal combines information clearly and persuasively for the sender to achieve what they want. Usually, it comes as a document used to pitch ideas and executions in an informative and concise way.
Proposals are important because they convey ideas and plans clearly in writing and offer the sender a chance to lay down a clear, logical, and structured argument. If the recipient accepts, they clearly understand the full implications of their choice. Plus, a well-crafted proposal demonstrates that the sender cares about the cause enough to take the time to put it into writing.
A proposal can be used in lots of ways, but usually, it comes as a business proposal. A business project proposal outline is a value proposition written up online or on paper. For example, a student research proposal example PDF or a university project proposal example may be required for those still studying.
Here's what you should include in a business research proposal sample PDF or word document:
What you as an individual or company can offer

What you can do to solve another company's problem

How to plan to solve that issue (e.g. compensation, time elements, or other assets)
Remember, while you should include these points, writing a project proposal outline example is an art, not a science.
You should research and understand your recipient so you can tailor your proposal to suit them. What one potential customer or client likes from a proposal is going to be different from another's.
So, while you should follow basic guidelines of creating a business proposal template free download, it's also important that you do your research too.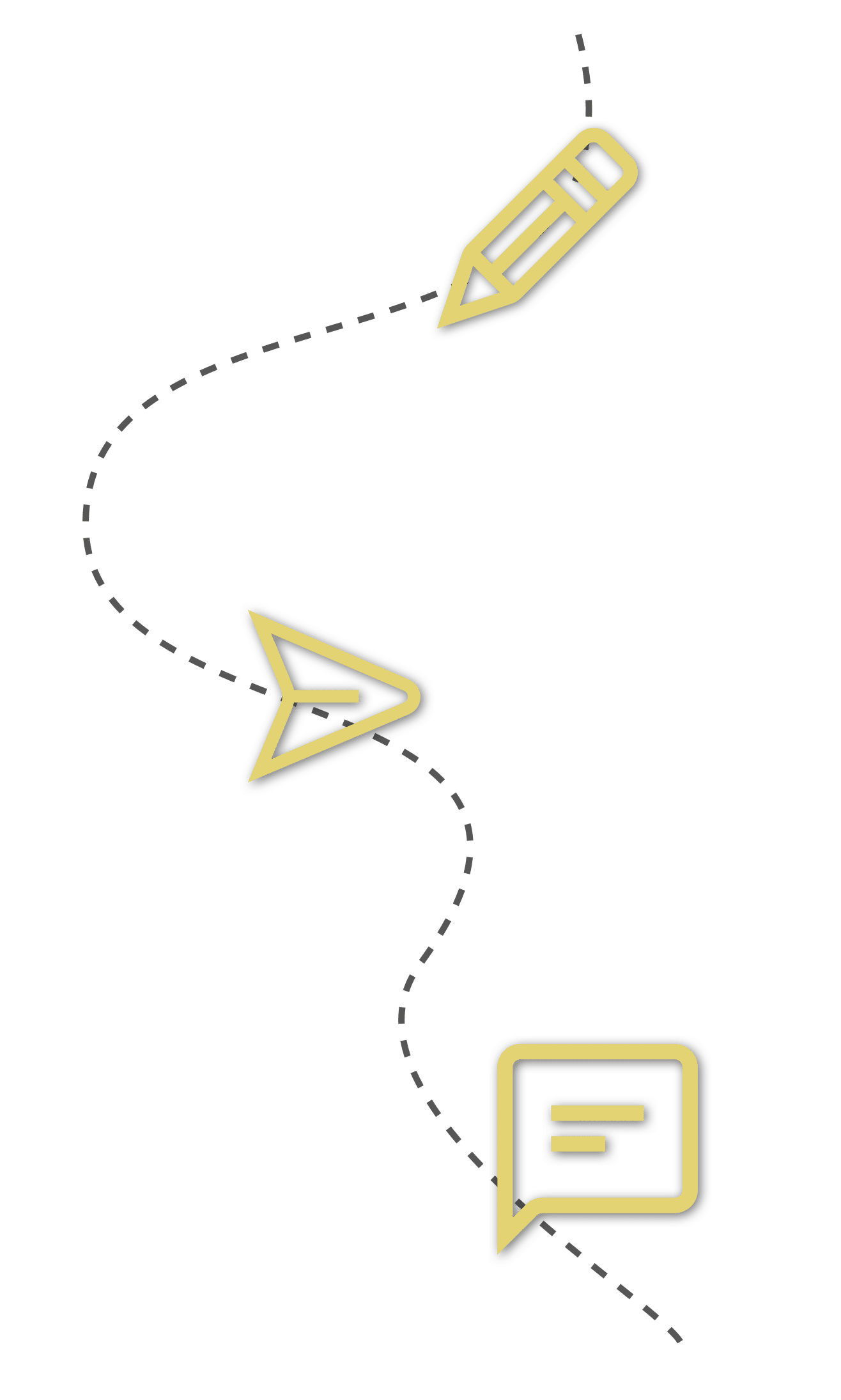 If you're wondering how to write a proposal, we're here to help. Firstly, there are many different types of proposals you can write across many different industries.
For a range of proposal types, check out our great list of free proposal templates.
Depending on the type of proposal and the industry, you'll want to adjust the tone and style accordingly. For example, a project management proposal will need a more serious tone than a social media proposal.
After all, as many social media outlets like Facebook and Twitter are quite casual, a social media proposal can be more relaxed. Depending on the brand, it can contain some quips and humor too.
But whatever style of proposal you're writing, there are some tips to make it more persuasive and effective.
Define the Audience
When writing a proposal, make sure you're thinking about the audience every step of the way. Consider what they already know about the topic you're raising and what they don't.
This helps you concentrate your ideas and present them most powerfully. Always assume that your readers are busy and are likely to skim, so make sure your writing is clear, direct, and to the point. Avoid any waffle!
Define the Issue
Of course, when you write your proposal, you're aware of the issue you're presenting and why it's important to you. But is it clear to your readers?
Make sure the issue is obvious and use evidence and explanations throughout the document to back up your ideas. By being clear about the issue, you can convince the recipient that you can help.
Define the Solution
The best way to convince your readers to do as you'd like them to is to give a solution to the problem. This solution should be to the point and easy to understand.
After you've addressed the issue you'd like to fix, how will you solve it?
For more help on how to write a great proposal, check out our other article on how to write a proposal that wins.
Research Proposal Example
A research proposal is used to describe what will be investigated, why it's important to investigate, and how the research will be conducted. A good research proposal does take time, and the writer must put the effort in to write and identify exactly what the proposed research will help with and why it's so necessary for the research to take place.
Remember, a research proposal is written to convince readers that your project is worth completing and that you're the right person to plan and complete it. That means throughout your research proposal you must demonstrate that you have the knowledge, competence, and work-plan to conduct the research.
Typically, a research proposal should include all the main components involved in the research process with enough data and information for recipients to assess the proposed study and ideas.
Usually, a research proposal is used in the sciences or academia. For example, a research proposal template can include the following:
Undergraduate research proposal sample PDF

Short Ph.D. proposal example

Scientific research proposal outline
The style and outline of a research proposal example differ between fields, but usually, the structure of the research proposal PDF or word document includes the following:
Cover page

Introduction

Literature review

Research plan

Reference list
Of course, this can vary in how the different parts are named or divided. However, a research proposal outline PDF will usually cover these goals.
Check out our great research proposal template for a good starting point for your own research proposal.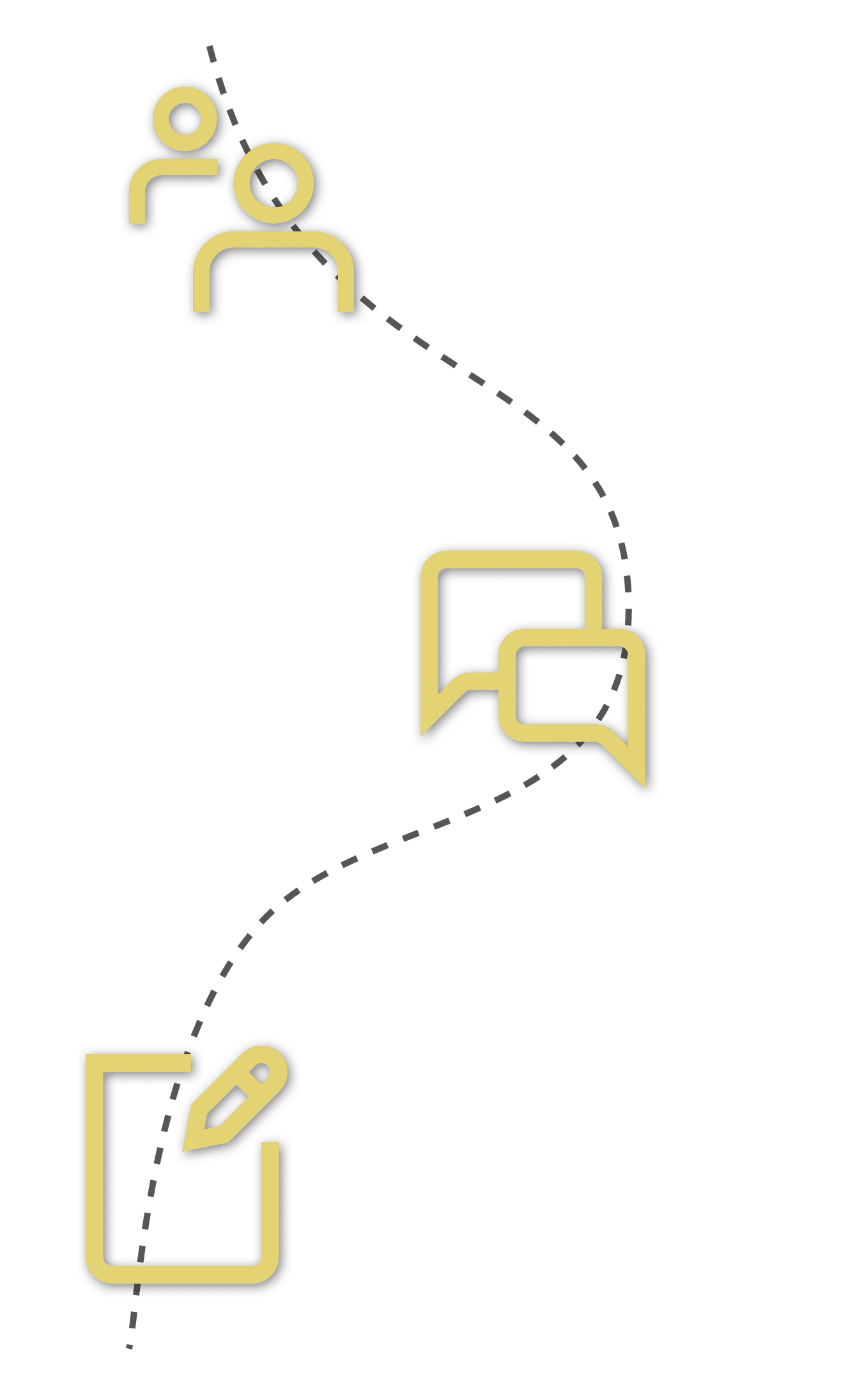 Business Proposal Outline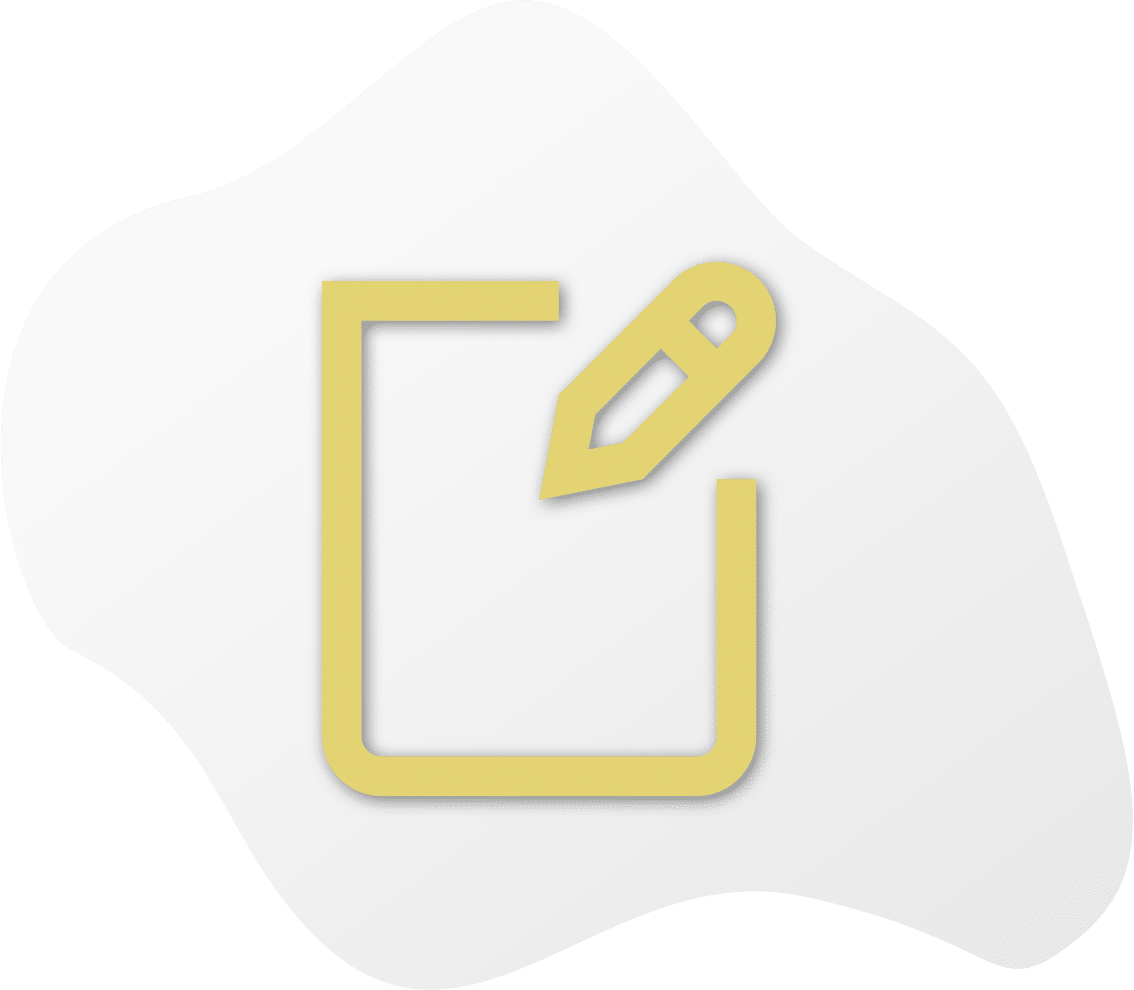 Wondering 'what is a business proposal?' A business proposal outline is a document offered by a B2B or business-facing brand (although this isn't always the case) where an individual or business tries to persuade a potential buyer into purchasing their products or services.
A simple proposal format works to streamline the B2B sales process between a seller and prospective buyer, which can otherwise be complicated without it. The business proposal is used as both a source of information and data and a sales pitch showing your buyer why they should purchase from you.
A typical business proposal outline should answer the following questions:
Who you are and what your business does

The issues your purchaser faces

The solution your brand offers

How your business will apply this solution successfully

An estimate of resources needed to apply the solution including time and money
A high-level business proposal will include the following sections:
Title

Contents

Summary

The Issue Statement

The Proposed Solution

Your Qualifications

The Timeline Pricing, Billing and Legal Terms and Conditions

The Acceptance Agreement
If you need help putting together a template, check out our Business Proposal Template.
To make a business proposal outline more effective, there are some tips and tricks to help you.
Put Your Brand Front and Centre
If your brand has certain guidelines, then be sure to use them in your business proposal to show efficiency and consistency.
Use the same color scheme, the business logo, and follow all content guidelines. You'll be left with a business proposal that looks clean, slick, and smart.
Use Visuals
Let's face it – scanning text on its own can get boring. To make your business stand out, use imagery to break up the written content. Be sure to use relevant pictures though that help with communicating the message you want to get across.
If it feels suitable, including headshots of your team is a good way to build a personal and professional connection with the prospective buyer.
Simple Project Proposal Example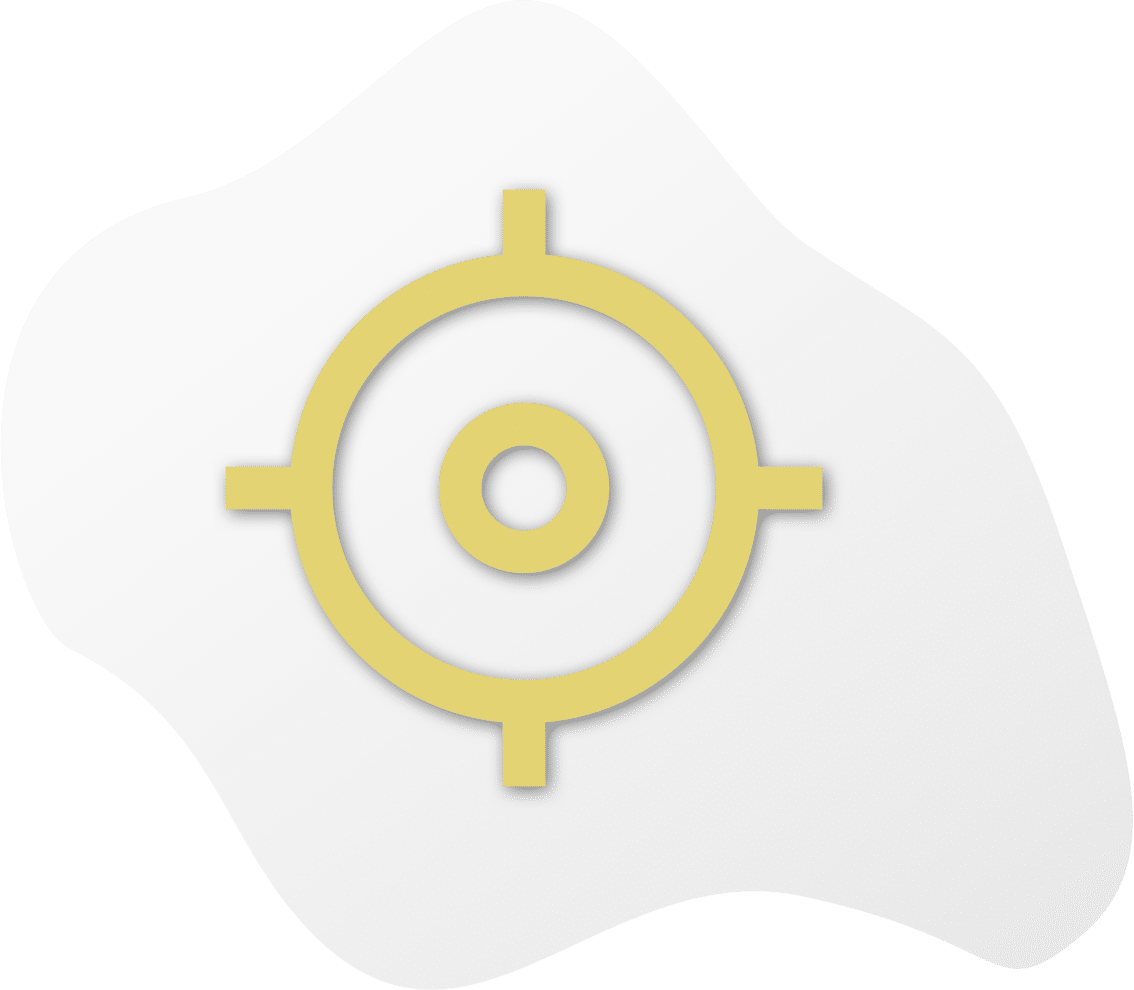 A project proposal is a document that forms a professional relationship between an organization with an outside individual or business.
Project proposals are used in many ways including often in higher education when students must apply to conduct projects within their fields.
Usually, a project proposal is an outline for highlighting the idea of a project. Wondering 'what should a project proposal include'? Here you go:
Goals to accomplish

The importance of the project

The origins of the project idea

An explanation of objectives

Plans for completing such objectives

A list of activities or tasks involved with the project

Time and budget estimations
A project proposal is usually created during the beginning of the project before comprehensive plans are made, and resources are distributed. That means time and budget estimates aren't usually set in stone and are subject to change.
Like all proposal templates, a simple project proposal example can be written with some helpful tips and guidance in mind.
Here is our free project proposal template to get you off on the right foot.
Your Proposal Should Read Smoothly
Your project proposal outline should read smoothly, just like a book. It should tell a story, with every part and element linking together to create a cohesive whole.
When every part of the proposal fits together like a jigsaw, your proposal will come across as more professional and reliable.
Make Everything Relevant
There's a lot to add in a research proposal, so it's easy to get side-tracked. Avoid adding in anything that doesn't fit so you don't overload your proposal with unnecessary information. Anything that doesn't contribute to the values and objectives of the project, leave out.
You should also always proofread and edit your proposal to make sure all the necessary parts are included.
Send Proposals + Collect E-Signatures
Best proposal software ever! 
I've tried soooo many proposal softwares and I'll never try another one after Proposable. It's so easy to use and it looks good, which all the others don't.
Smart, reliable, and constantly improving.
Proposable just works. I can make visually interesting sales presentations, dynamically insert content, and execute agreements. Proposable powers our entire sales process.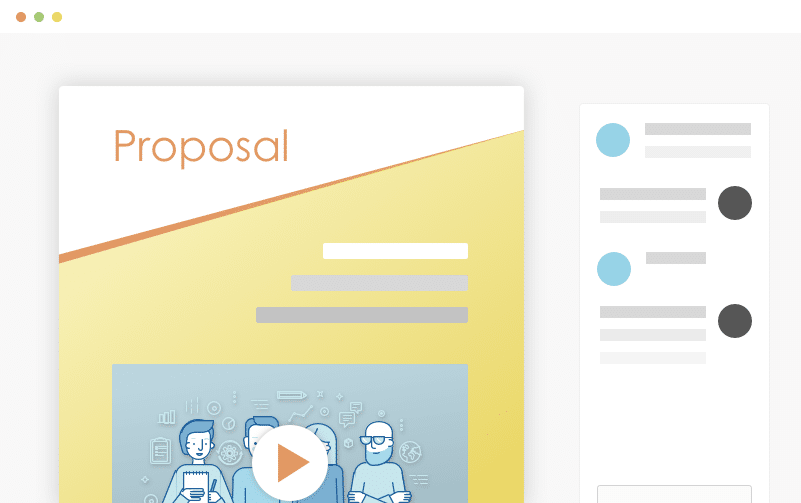 Wow Your Customers
Blow your clients away with a beautiful proposal that stands out above the rest. Add video and rich-media directly into your proposal pages for a more immersive sales presentation that's sure to make an impact.
Set Your Prices
Quickly build quotes, bids, and estimates with our flexible estimate block. With optional line-items, optional quantities, taxes, discounts and more, you can quickly represent your products and services in a polished and readable format. Organize all your products and services in the Pricing Catalog for instant recall.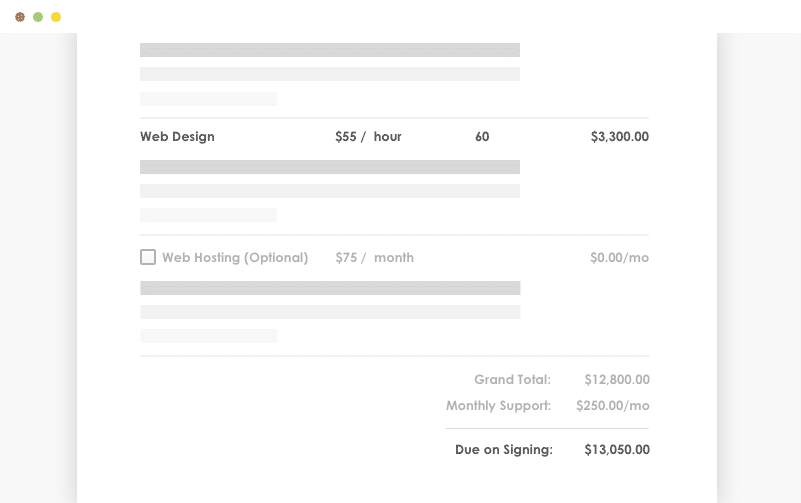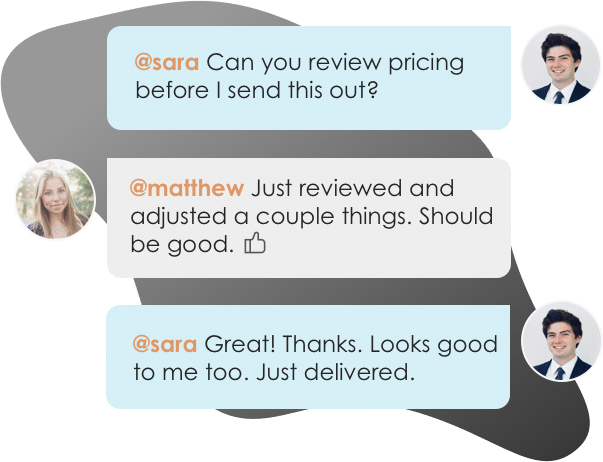 Work With Teammates
Easily collaborate with teammates on proposals. Mention team members to bring them into a proposal, or re-assign ownership when you need to handoff the proposal to another teammate.
Get It Signed
Close the deal faster with integrated e-Signatures. Place signatures, initials, and text field elements throughout your proposal wherever you need prospects to take action and your prospect is guided through a quick acceptance workflow to complete their acceptance. Counter-signing support is also included.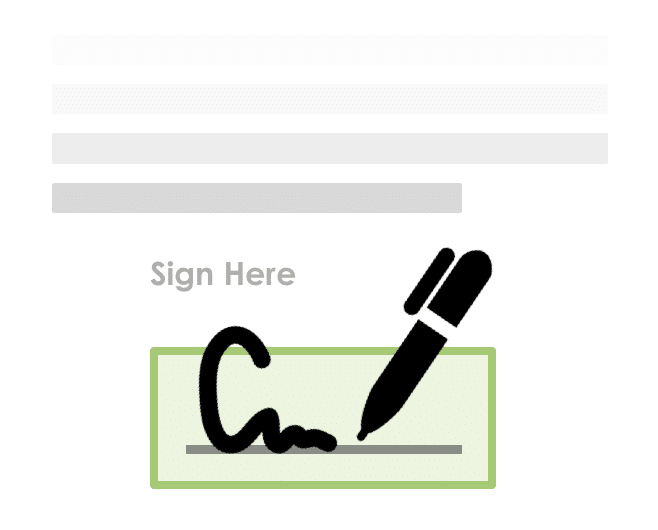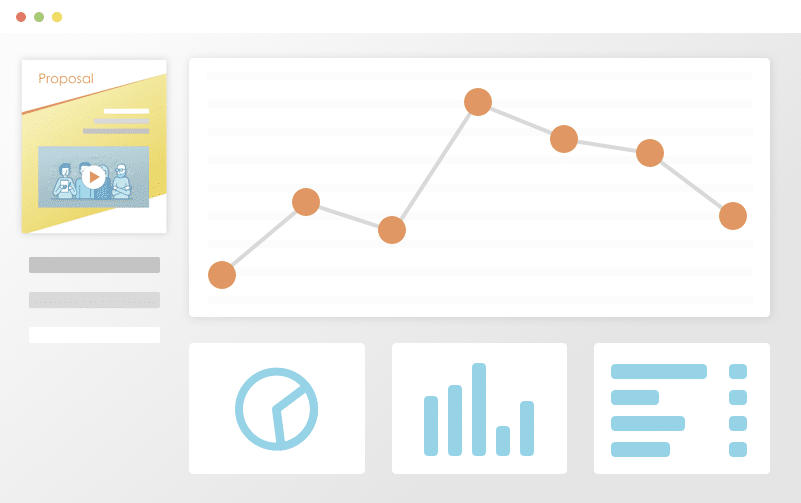 Track Everything
Ever wonder what happens to your proposal after you hit "send"? See detailed analytics and measure how each recipient is interacting with your sales material. Turn on real-time text or email notifications for proposal views and other key events.
Get Your Time Back
Save time and headaches by skipping the painful copy/paste and find & replace on all new proposals for your prospects and customers. Simplify your new proposal workflow to just a few clicks and go from spending hours on customizing new proposals to just minutes.