How To Write A Proposal
Streamline how you write, deliver, and track your proposals with a better proposal writing workflow that your entire team can use.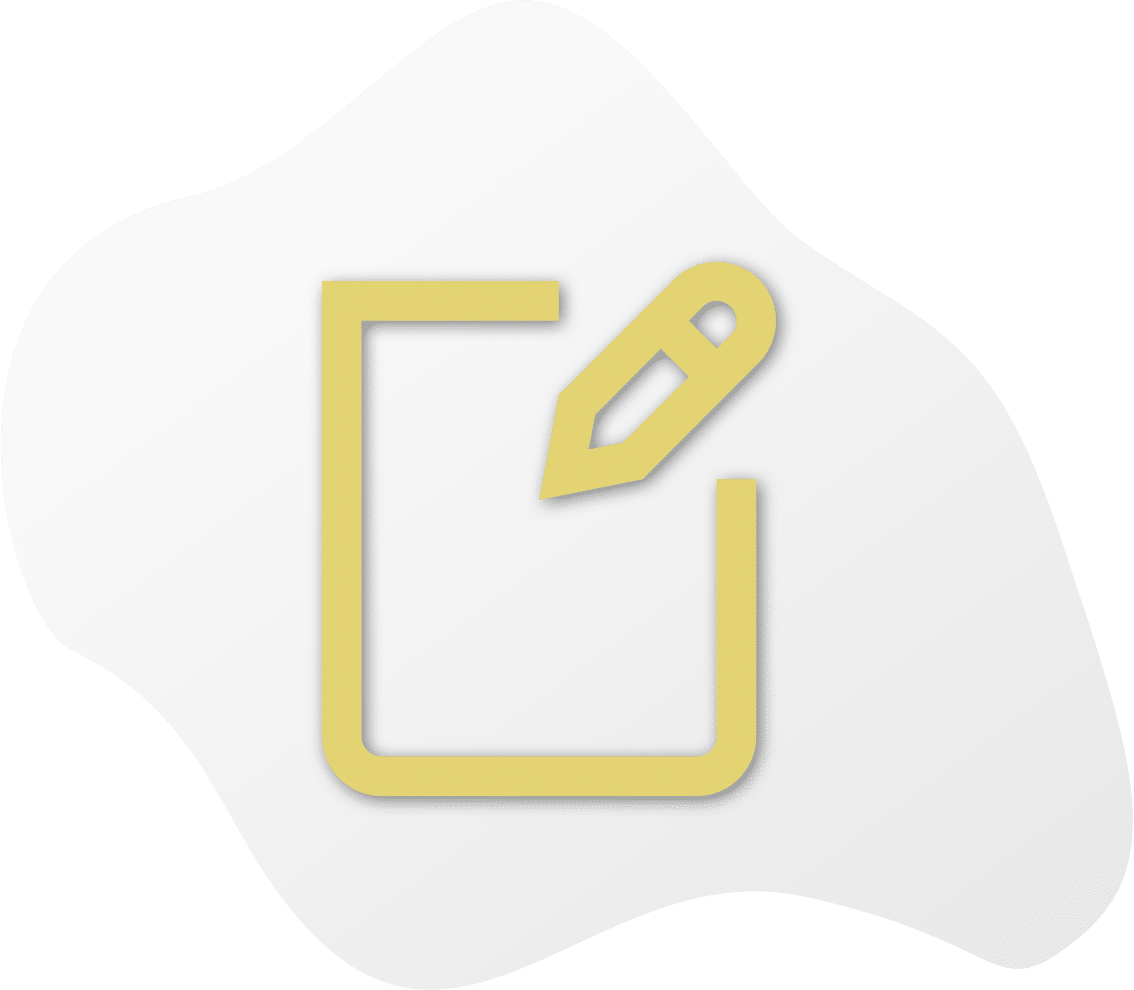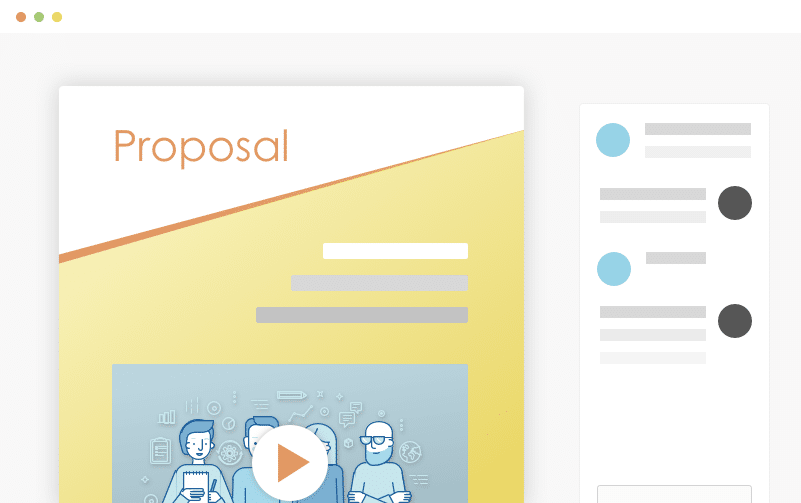 Wow Your Customers
Blow your clients away with a beautiful proposal that stands out above the rest. Add video and rich-media directly into your proposal pages for a more immersive sales presentation that's sure to make an impact.
Set Your Prices
Quickly build quotes, bids, and estimates with our flexible estimate block. With optional line-items, optional quantities, taxes, discounts and more, you can quickly represent your products and services in a polished and readable format. Organize all your products and services in the Pricing Catalog for instant recall.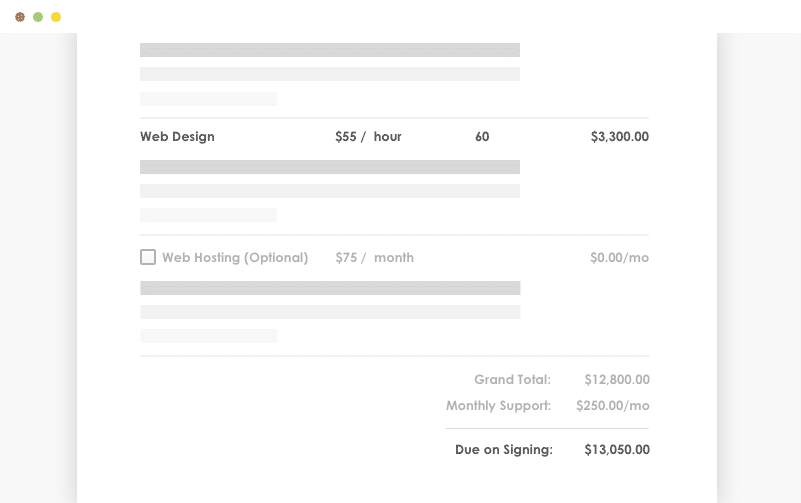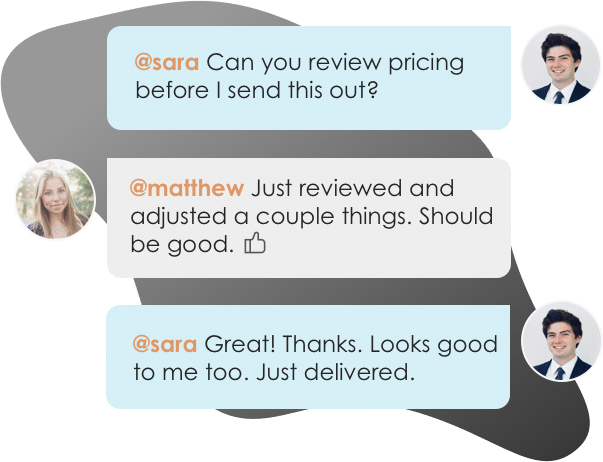 Work With Teammates
Easily collaborate with teammates on proposals. Mention team members to bring them into a proposal, or re-assign ownership when you need to handoff the proposal to another teammate.
Get It Signed
Close the deal faster with integrated e-Signatures. Place signatures, initials, and text field elements throughout your proposal wherever you need prospects to take action and your prospect is guided through a quick acceptance workflow to complete their acceptance. Counter-signing support is also included.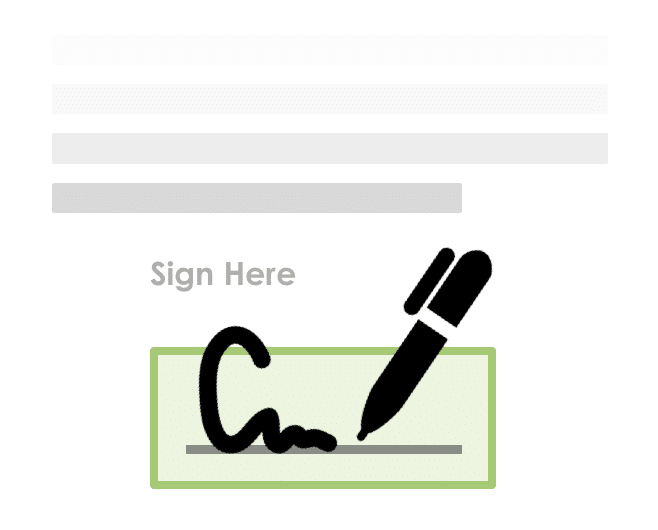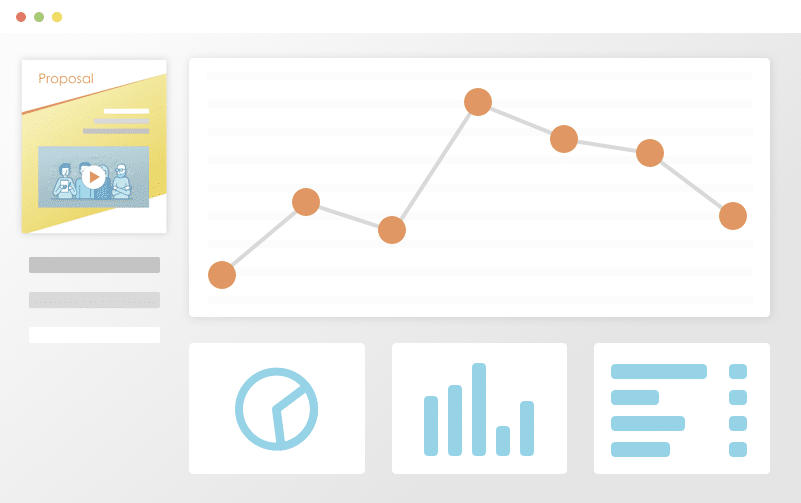 Track Everything
Ever wonder what happens to your proposal after you hit "send"? See detailed analytics and measure how each recipient is interacting with your sales material. Turn on real-time text or email notifications for proposal views and other key events.
Get Your Time Back
Save time and headaches by skipping the painful copy/paste and find & replace on all new proposals for your prospects and customers. Simplify your new proposal workflow to just a few clicks and go from spending hours on customizing new proposals to just minutes.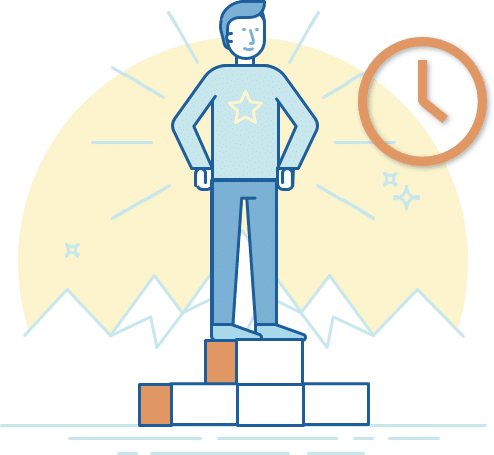 Best proposal software ever! 
I've tried soooo many proposal softwares and I'll never try another one after Proposable. It's so easy to use and it looks good, which all the others don't.
Smart, reliable, and constantly improving.
Proposable just works. I can make visually interesting sales presentations, dynamically insert content, and execute agreements. Proposable powers our entire sales process.
Knowing how to write a proposal is incredibly beneficial because effective proposals can help you convert more highly qualified leads into sales.
You may conduct a quick Google search for "how to write a proposal PDF" and find yourself overwhelmed with the abundant amount of information available on formatting, styles, and guides. If you choose to write your proposals with Proposable, we can provide you with effective, proven proposal templates that only require you to fill in information specific to your business and clients. This saves you from the headache of formatting an effective proposal.
Viewing a proposal writing sample can help you understand the type of language that's required to clearly spell out the offer you're providing to your prospective buyer. It's incredibly important to be intentional with your wording because once the proposal is signed, it's the base for the business relationship going forward. You will need to deliver on everything spelled out in the proposal. If it's not clearly stated what will be provided, there will be room for interpretation and possible misinterpretation, which can cost your business additional time and resources.
How to Write a Proposal Letter
An understanding of how to write a proposal letter can get you quite far both personally and professionally. While the nature of a proposal letter is still professional, the tone needs to be human. When writing a proposal letter, be sure to clearly address the recipient and state the reason for the proposal. Be sure to look up a sample proposal letter for services to get a better idea of the required format. Always avoid grammar and spelling errors while providing clear, definitive details about what it is that you need. And, you need to be compelling in your closing in order to convince the recipient to accept your proposal. These points will help you know how to write sales proposal letters and even how to write a proposal letter for a job if you're on the job hunt too.
In this technological age, knowing how to write a proposal email is imperative as some items cannot wait for snail mail to be delivered. Do not use letter format. Instead, immediately address the recipient and add the body of your clearly defined proposal. Make a compelling argument and end the email with "Thank you," before adding your name.
How to Write a Project Proposal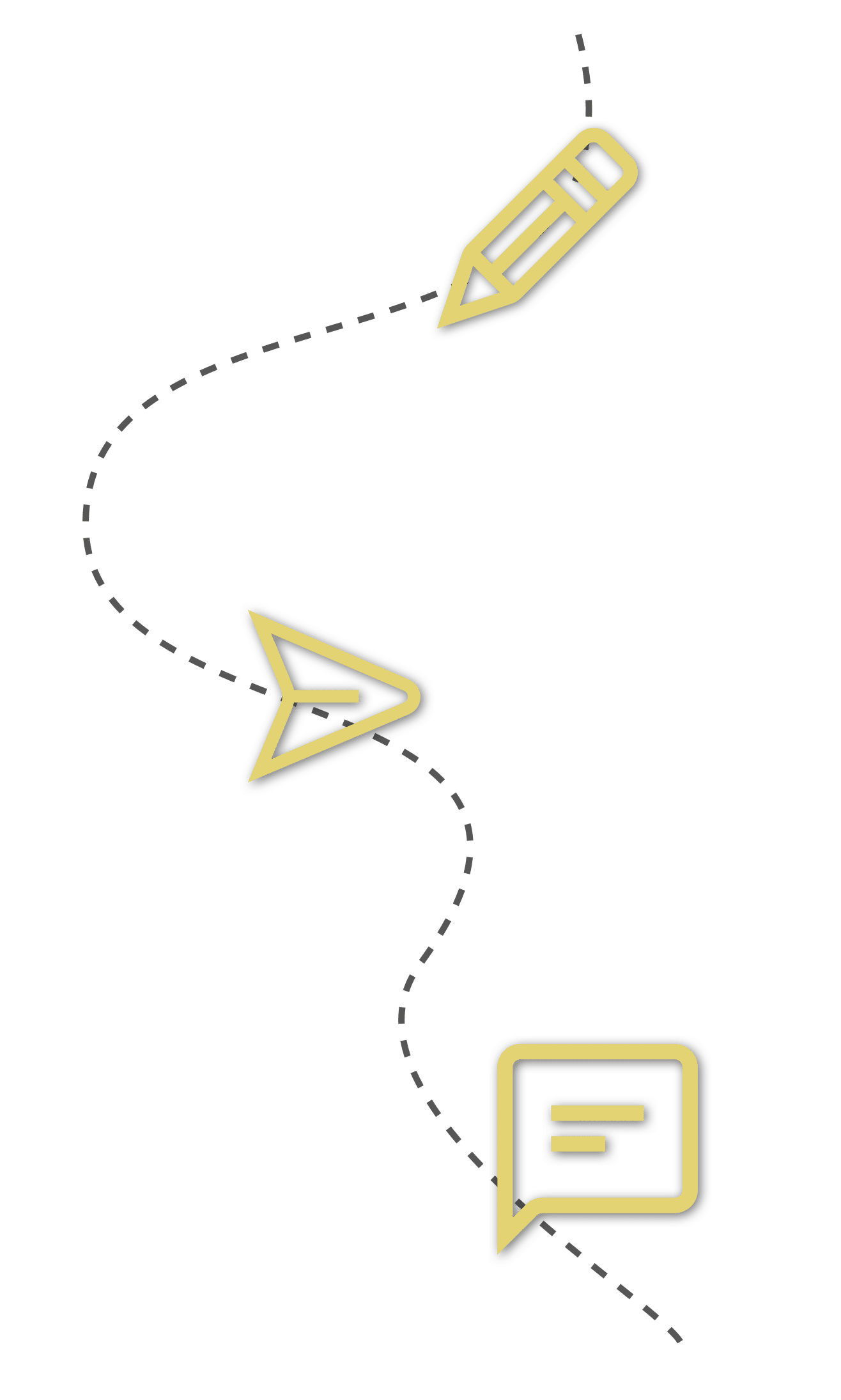 Many businesses need a quick reminder on "how to write a project proposal" if they don't have an effective project proposal outline on hand. Finding a business project proposal sample PDF isn't difficult, but they don't usually provide you all the tips you need on how to write a program proposal. When you're writing a project proposal, be sure to include every important aspect of the project. A cover letter is one of those important parts to include with your proposal. If you're wondering how to write a proposal letter for a project, review a sample cover letter for project proposal to get an idea of how the language and terminology differ between the letter and the proposal.
With Proposable, we give you access to pre-designed project proposal ideas. All you need to do is add in key information unique to your business to educate and convince your prospect to sign on the "dotted line" electronically. We even offer a simple project proposal example if you just need a quick, clean proposal.
How to Write a Proposal for an Event
If you are hosting an event, it's important to have an effective proposal letter for your event venue ready to go. If you aren't sure how to write a proposal for an event venue, consider the following tips. Include all the pertinent information such as the date, time, expected number of attendees, etc. If you aren't sure what formatting to use, view an event proposal sample doc from previous years or other nearby, similar events. An event proposal presentation is beneficial for both hosts and sponsors because it describes the most important aspects of what attendees can expect from the event.
When you need a free event proposal template doc, Proposable is the best software to turn to for easy and quick proposals. You can find lots of templates when searching for "how to write a proposal letter for an event" or take the tips mentioned above and add them to our template.
If you are sponsoring an event, it's important to understand the event proposal design and agree to all the terms being outlined. Once you sign the event proposal letter PDF, you should make a note of all the benefits you'll receive with your sponsorship and make sure they all actually happen.
How to Write a Proposal for Change
One of the few things guaranteed in life and business is change. Despite the critical need for change in organizations to move forward in business and grow, it's often overlooked or intentionally avoided because of the mindset that says "this is the way we've always done it."
If your organization is in dire need of change to grow and breathe new life into your business, an organizational change proposal could be your best solution. If you're wondering how to write a proposal for change, consider reading an organization change proposal example online.
A proposal for change in the workplace can be difficult to start, but it's incredibly rewarding to see management accept your proposal and make the necessary changes. You will have peace of mind knowing you've done your part in helping your organization. Once the process is started, you may be asked to further explain the reason behind the proposal. Remember to state strong reasons and be compelling in order to convince management to enact the organizational change.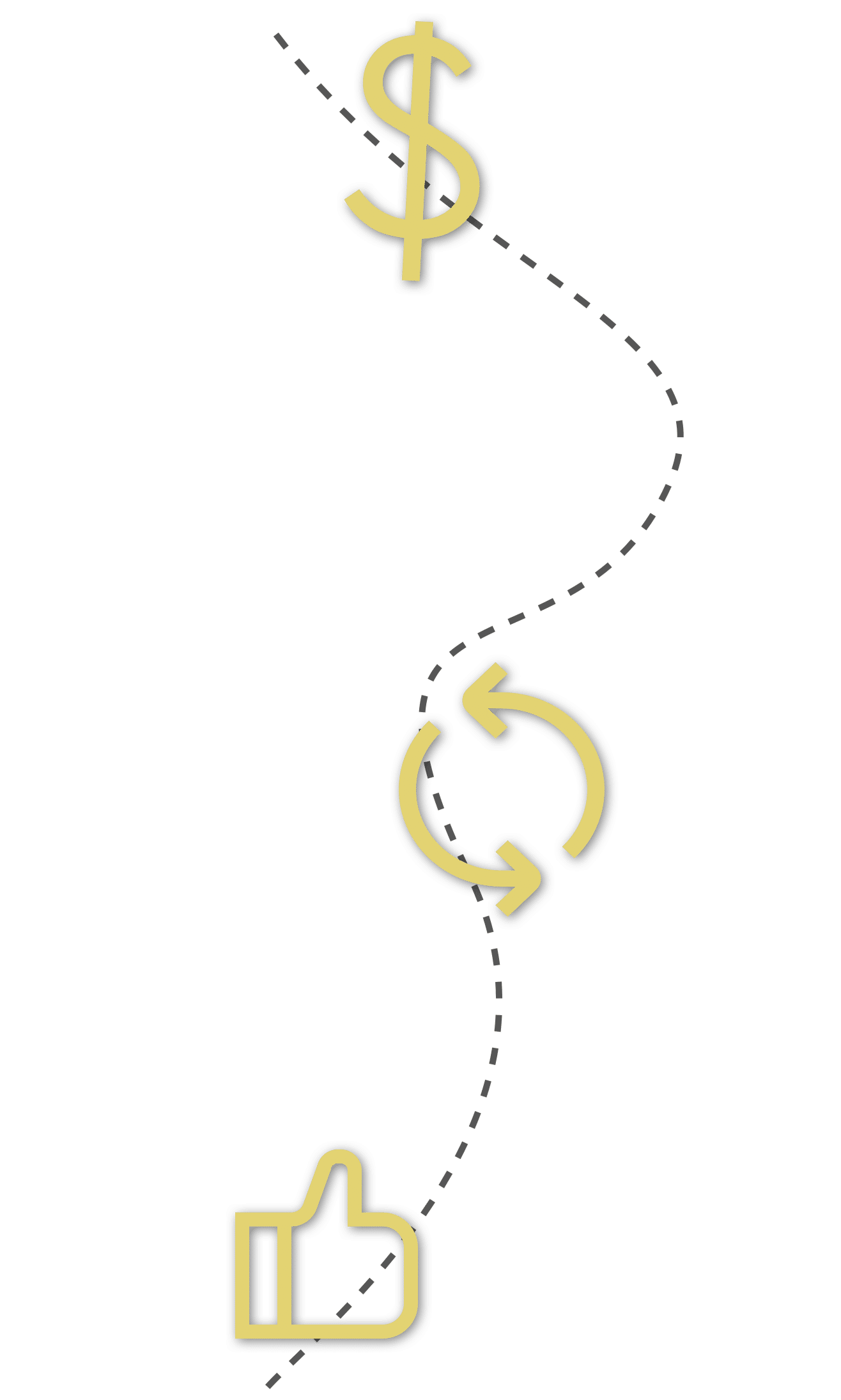 How to Write a Proposal for Funding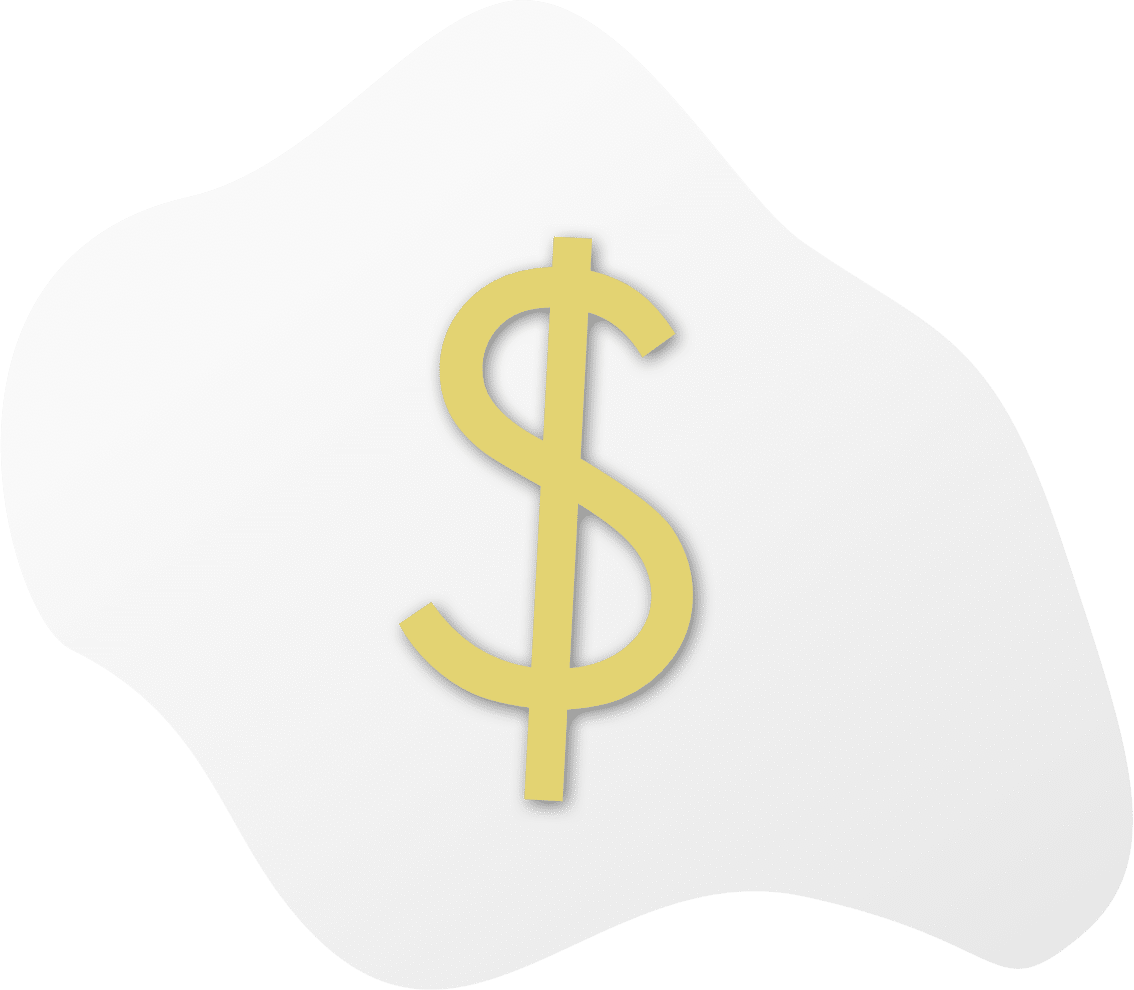 Knowing how to write a proposal for funding can help you raise capital for your company. There are plenty of business funding proposal sample PDF files available online, but they often do not fully cover all parts of a proposal, and they frequently do not show how to write a proposal letter for funding in the most effective ways. Both the cover letter and proposal are needed to effectively explain what it is that you're asking for and to convince the recipient that your business is a wise investment. Be sure to explain how the money will be used to benefit more than just the company's pocketbook to increase your chances of funding.
If you're wondering how to write a proposal letter for sponsorship, it's best to review a sample proposal letter for funding before you start. You will see the type of language and statistics used.
Proposable is a great resource if you need a sample proposal for funding non-profit organizations or a funding proposal sample for NGOs. With our free trial, you can find a sample project proposal for funding and mark it up with your team to ensure all the pertinent information is included. Once you have the best information possible, you can work together to write a convincing letter and proposal and then deliver it through Proposable, enabling you to track progress along the way.
How to Write a Formal Proposal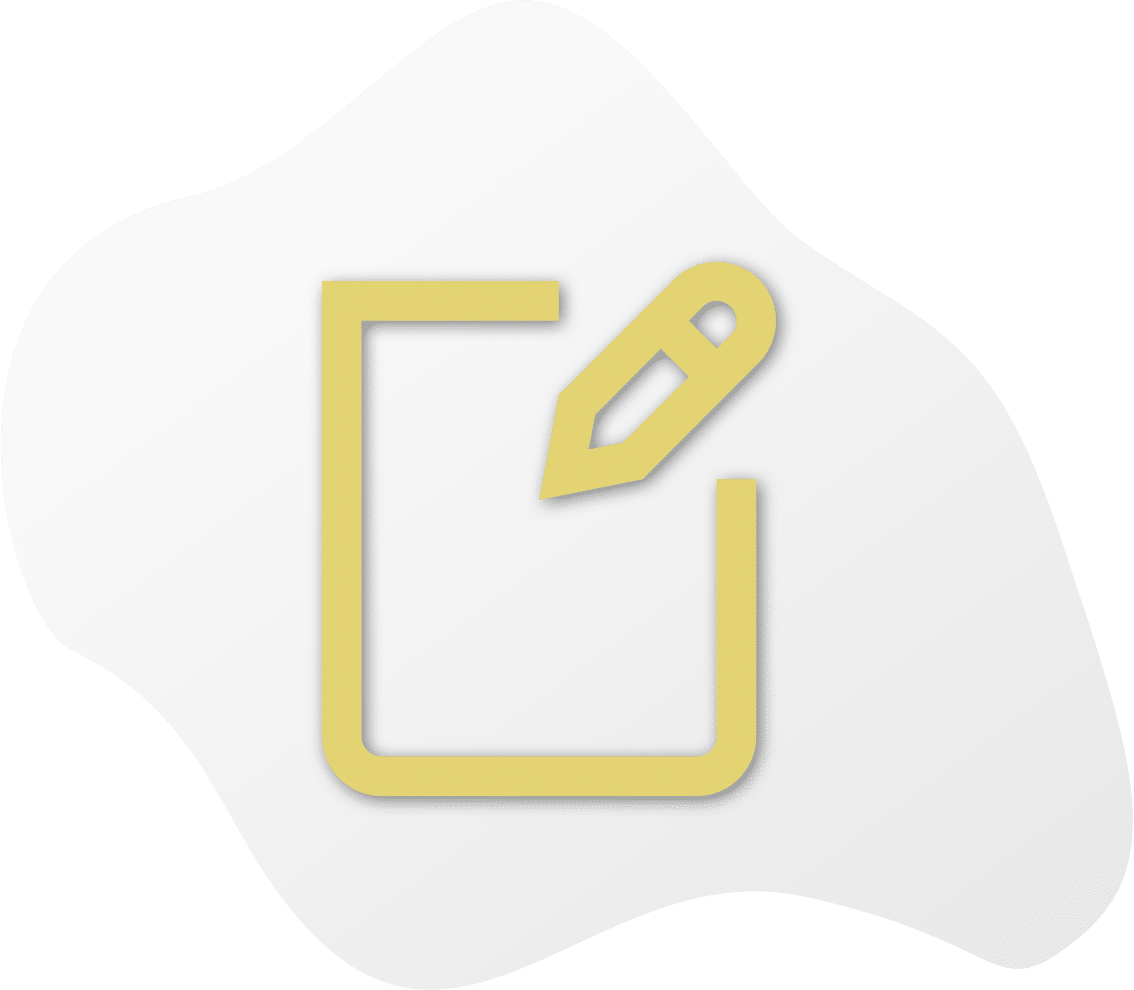 A formal proposal is provided once requested by the prospective buyer. If you have been solicited for a proposal, it's important to know how to write a formal proposal. Formal proposals are typically a response for a proposal, quotation, or bid request. Depending on the amount of pertinent information that's needed to convince your prospect, formal proposals can be as short as one page or be thousands of pages long. You must understand who you're addressing before beginning the proposal. Be sure to follow a proper proposal letter format. It's unlikely you will use an email format for a formal proposal. The proposal may be printed and mailed or delivered as a PDF, but in today's world, it should be delivered through proposal management software like Proposable.
How to Write a Simple Proposal Format
Simple is best when you're working to get a proposal approved quickly so you can move to the business contract stage. A simple proposal format for sales is as follows:
Executive Summary

Planning Section

Design Section

Build Section

Implementation Section

Pricing & Deliverable Section

Compelling Statement to Encourage Proposal Approval
For a dead-simple way to manage your proposals, look at using a proposal software app. It will not only help you write better proposals, but empower you to create, deliver, and track them in just minutes.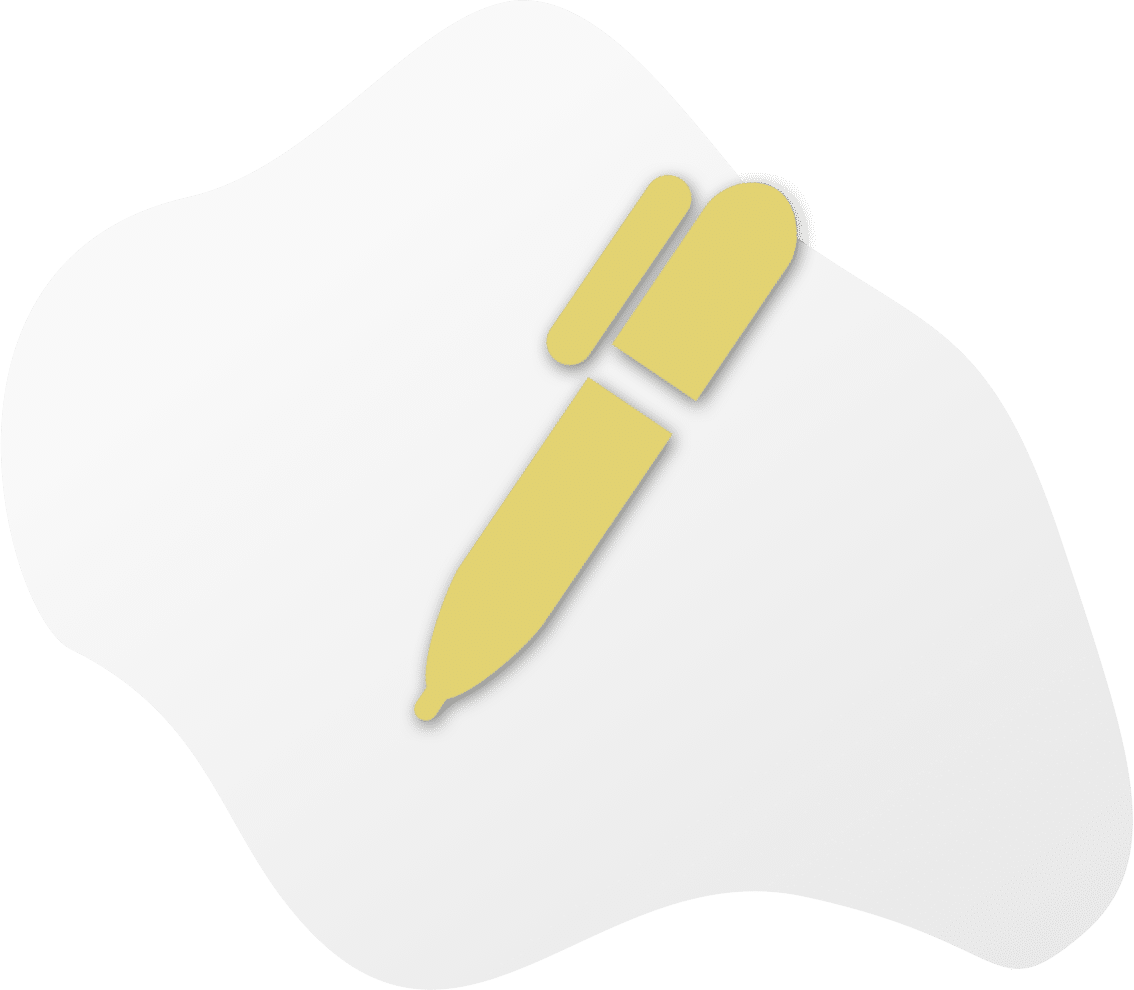 How to Write Other Proposals
Proposals go beyond sales and funding. Academic proposals for grants and research projects have a different required format and are typically longer, more complex legal documents. Knowing how to write other proposals can be beneficial if you deal with universities and government institutions. Free research proposal samples and examples of successful grant proposals are available online. Searching for something like, "how to write a research proposal example," in Google is a great first step in your research process when looking for proposal inspiration. When you know how to write a grant proposal for education institutions, you can assist professors and students with gaining access to the funding they desperately need to further their programs and studies. With knowledge on how to write a grant proposal for nonprofit organizations, you can assist these programs with providing their services to those who need them.