Proposal Writing
We know proposal writing can be a real challenge. That's why we've put together this guide to give an overview of the main principles and best practices for writing proposals that help you win more business.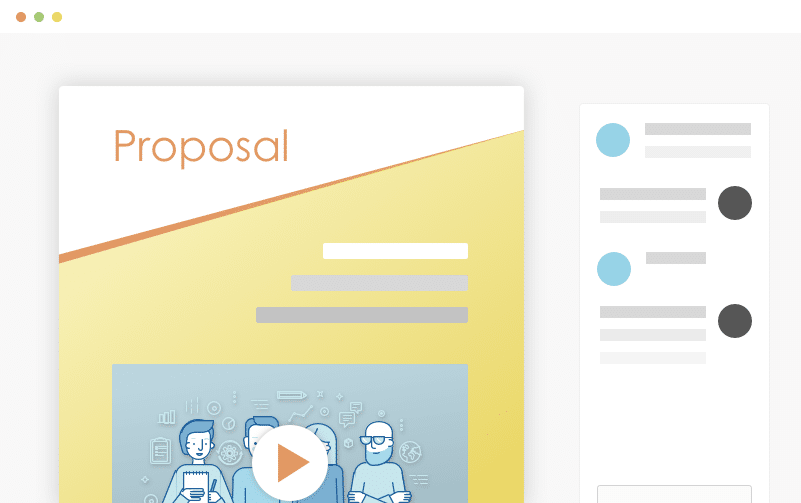 Wow Your Customers
Blow your clients away with a beautiful proposal that stands out above the rest. Add video and rich-media directly into your proposal pages for a more immersive sales presentation that's sure to make an impact.
Set Your Prices
Quickly build quotes, bids, and estimates with our flexible estimate block. With optional line-items, optional quantities, taxes, discounts and more, you can quickly represent your products and services in a polished and readable format. Organize all your products and services in the Pricing Catalog for instant recall.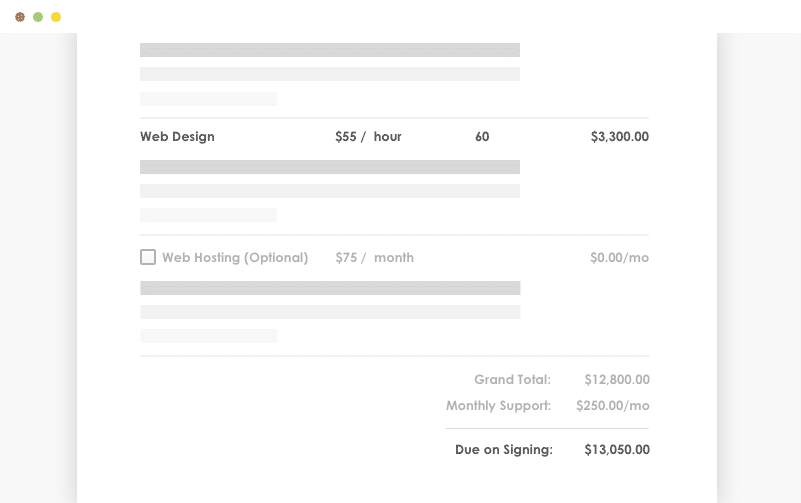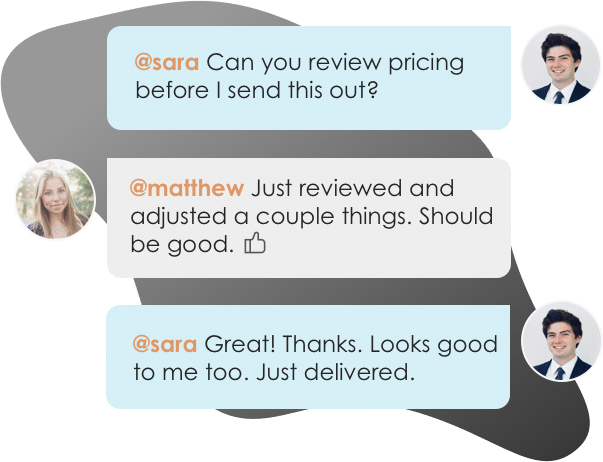 Work With Teammates
Easily collaborate with teammates on proposals. Mention team members to bring them into a proposal, or re-assign ownership when you need to handoff the proposal to another teammate.
Get It Signed
Close the deal faster with integrated e-Signatures. Place signatures, initials, and text field elements throughout your proposal wherever you need prospects to take action and your prospect is guided through a quick acceptance workflow to complete their acceptance. Counter-signing support is also included.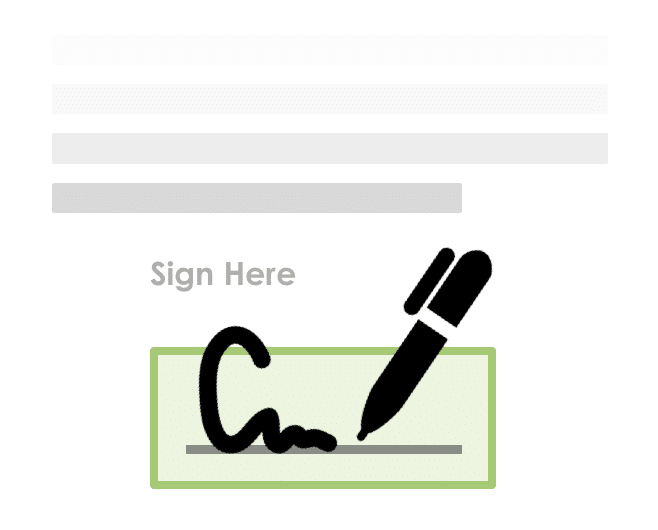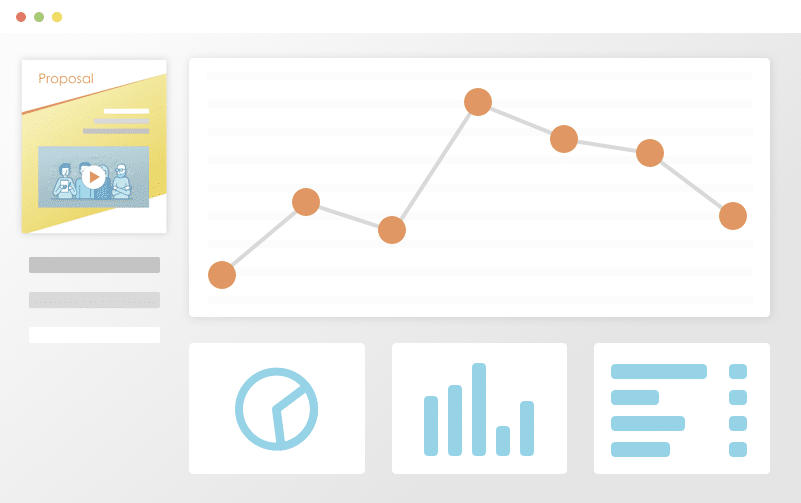 Track Everything
Ever wonder what happens to your proposal after you hit "send"? See detailed analytics and measure how each recipient is interacting with your sales material. Turn on real-time text or email notifications for proposal views and other key events.
Get Your Time Back
Save time and headaches by skipping the painful copy/paste and find & replace on all new proposals for your prospects and customers. Simplify your new proposal workflow to just a few clicks and go from spending hours on customizing new proposals to just minutes.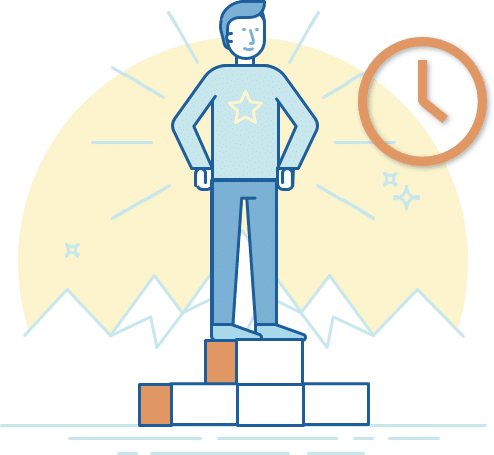 Best proposal software ever! 
I've tried soooo many proposal softwares and I'll never try another one after Proposable. It's so easy to use and it looks good, which all the others don't.
Smart, reliable, and constantly improving.
Proposable just works. I can make visually interesting sales presentations, dynamically insert content, and execute agreements. Proposable powers our entire sales process.
Better Proposals Start Here
Have you been looking up a proposal writing pdf and still don't quite understand what goes into proposal writing?
Well, we've got you covered. 
Proposals are documents used generally for B2B organizations and other companies that work alongside other businesses. Though they happen within B2C corporations as well, commonly as an internal practice. The same methodology, discussed below, applies in that instance—as these proposals are trying to convince someone to make a change.
Proposals are written to try to sell and persuade a potential buyer into purchasing products or services. 
Before embarking on the many steps in proposal writing (or looking up a "steps in proposal writing pdf"), know that the crux of these documents is identifying pain points.
Don't focus on shilling features and benefits of your plan. Instead of showing how your product, service, project, or research idea alleviates your prospective client or donor's problem. 
Here are the types of proposals that are written by organizations looking to sell their products:
Formally Solicited Proposal
Written when responding to an official request
Informally Solicited Proposal
Written in the case of an unofficial request (usually this stems from a casual conversation, and requires more research than a formal request)
Unsolicited Proposal
This is the proposal version of cold calling and is akin to a marketing brochure, with a one-size-fits-all approach
If the last introduction to proposal writing PDF you checked out didn't do much for clarifying the process, you've come to the right place. We're experts on the matter!
Regarding the proposal process steps, there are core fundamentals that transcend every kind of proposal. Meaning, whether you're learning how to write a software proposal, how to write a proposal for change in workplace, or you just want to know how to write a proposal email, these tips are universal:
Research

People need the proof behind your points, so compiling research is your top priority

Define your end goal

This will keep you focused, as everything you do will be committed to this one feat

Put together your outline

With the research and goal in place, it's now time to put together the skeleton of your proposal
Here's a brief breakdown of the proposal structure:
Introductions should be three or four engaging sentences. the body is three streamlined paragraphs that their own point, yet are interconnected. Depending on the nature of your proposal, the number of paragraphs will vary, but the same principles apply if its several pages. Then, your conclusion should tie everything up and gives your prospect an "aha" moment. 
How to Write a Proposal Letter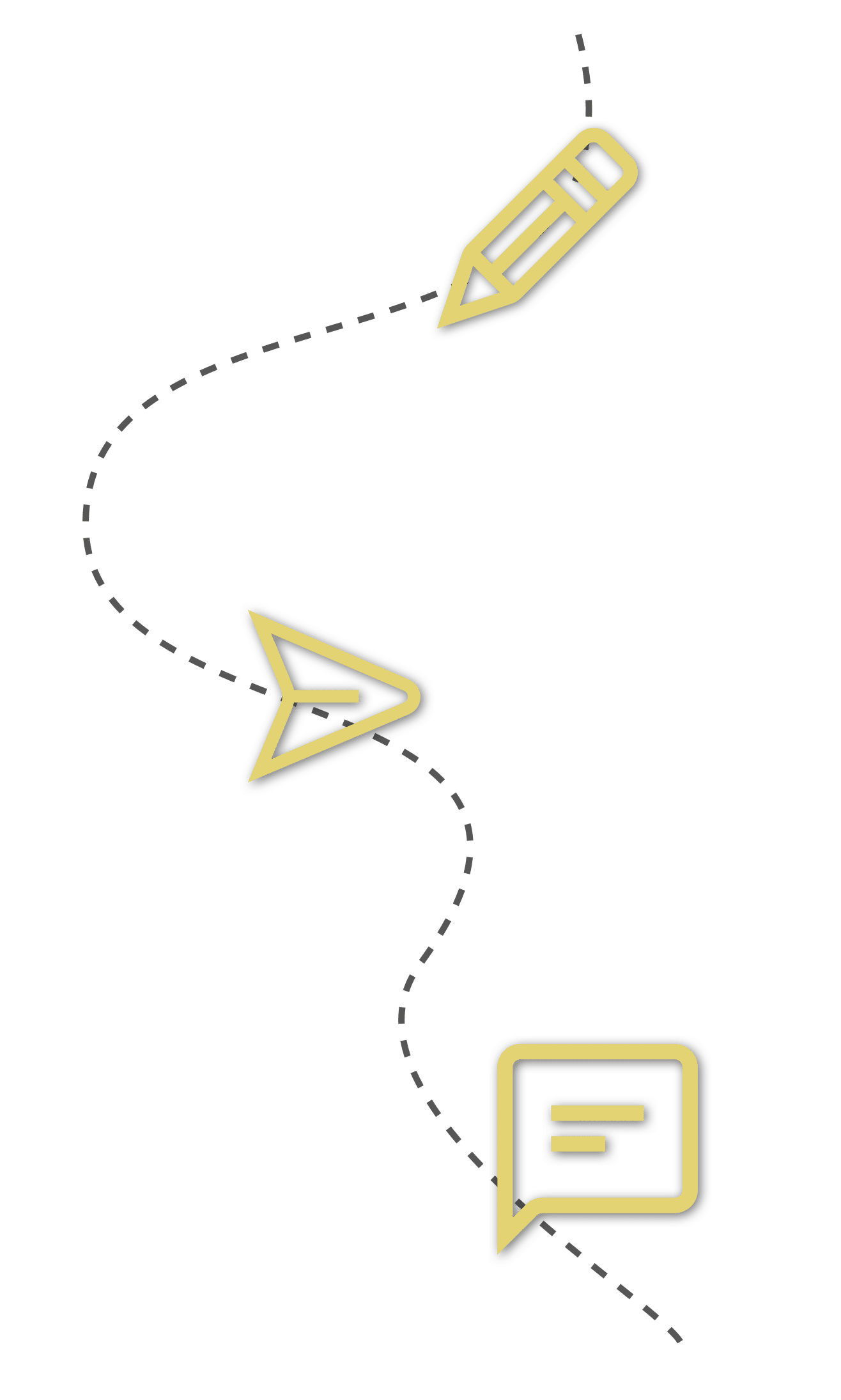 Whether you're trying to write a proposal letter for a project or to sell something, you have to know that it's not the same thing as a full proposal.
What we're discussing below will also help if you're looking to learn how to write a proposal letter for a job, how to write a proposal letter for an event, or how to write a proposal letter for school. 
Whereas standard proposals tend to be more comprehensive, a letter is an abbreviated version meant to generate interest in your main goal. 
We discussed shorter proposals in the section above, and your proposal letter is much the same. An introduction, three succinct body paragraphs, and a conclusion that connects everything are needed. You want to be concise, to the point, and poignant with your word and content choices. 
In many cases, people will write proposal letters when they're seeking grants or reaching out to a publisher for a book, for instance. Mostly, it's a way to garner interest into something you're working towards, whether it's selling a product or pushing an initiative.
Note that there is a wealth of proposal letter templates on Word, but the options online tend to be much better.
How to Write a Proposal for Funding
The question of how to write a good grant proposal is complicated. Trying to acquire funding through such a means reaches across many industries. As such, they all have their own varying degrees of nuance with unique goals and objectives.
For example, a sample proposal for funding nonprofit pdf is going to be somewhat different from a sample project proposal funding pdf directed at the government. 
Still, there's going to be an overarching structure that most of these grant proposals do have in common.
If you're looking to learn about the following kinds of grant proposals, what you read below will be extremely helpful for you:
Here's a general structure showing how you should approach a grant proposal:
Grant Proposal Summary:
A 1-3 sentence paragraph 

Must include the amount of funding requested and offer a brief overview of funding purpose
Organization Description and history
Anywhere between 1-4 pages in length

Should encapsulate everything about the organization, its investors, partners, initiatives, and overall history
Background
Anywhere between 2-5 pages in length

Discuss the problem you're trying to solve
Project Description
The length of this is dependent on the scope

This is the overall narrative and thorough breakdown of the project

Include length, purpose, metrics of failure, metrics of success, etc.
Project Deadline
Have incrementally benchmarked deadlines and breakdown how and when funds are awarded
Budget
Provide a table that explicitly shows where every little bit of funding will be allocated
It can be challenging to find an intuitive "how to write a proposal for funding" template. Fortunately, at Proposable, we offer an intuitive, highly effective grant proposal template.  
Example of Research Proposal Paper
Let's look at the research proposal definition:
These are proposals trying to convince those in academia or science of the validity of a research project—generally seeking some form of sponsorship. They are weighed based on cost and potential impact. As well as the overall soundness of the plan being proposed. 
So, are you wondering how to write a research grant proposal?
Or have you been desperately seeking a "how to write a research proposal" example? 
Furthermore, are you trying to figure out how to write a research proposal for your Master's degree?
In the world of education, this manner of a proposal is incredibly commonplace. 
Unlike other kinds of proposals, instead of promoting features, you're trying to convince people that your rationale is valid. They can be anywhere between 2000-3500 words. 
Your research proposal structure should consist of subheadings, such as research questions, research methodology, schedule, and bibliography. Those are some of the unique steps involved in writing a research proposal. 
Other matters to consider when regarding the steps of your research proposal is how to write a research proposal outline. This way, you'll have a skeleton off which to work as before you start expanding on your information.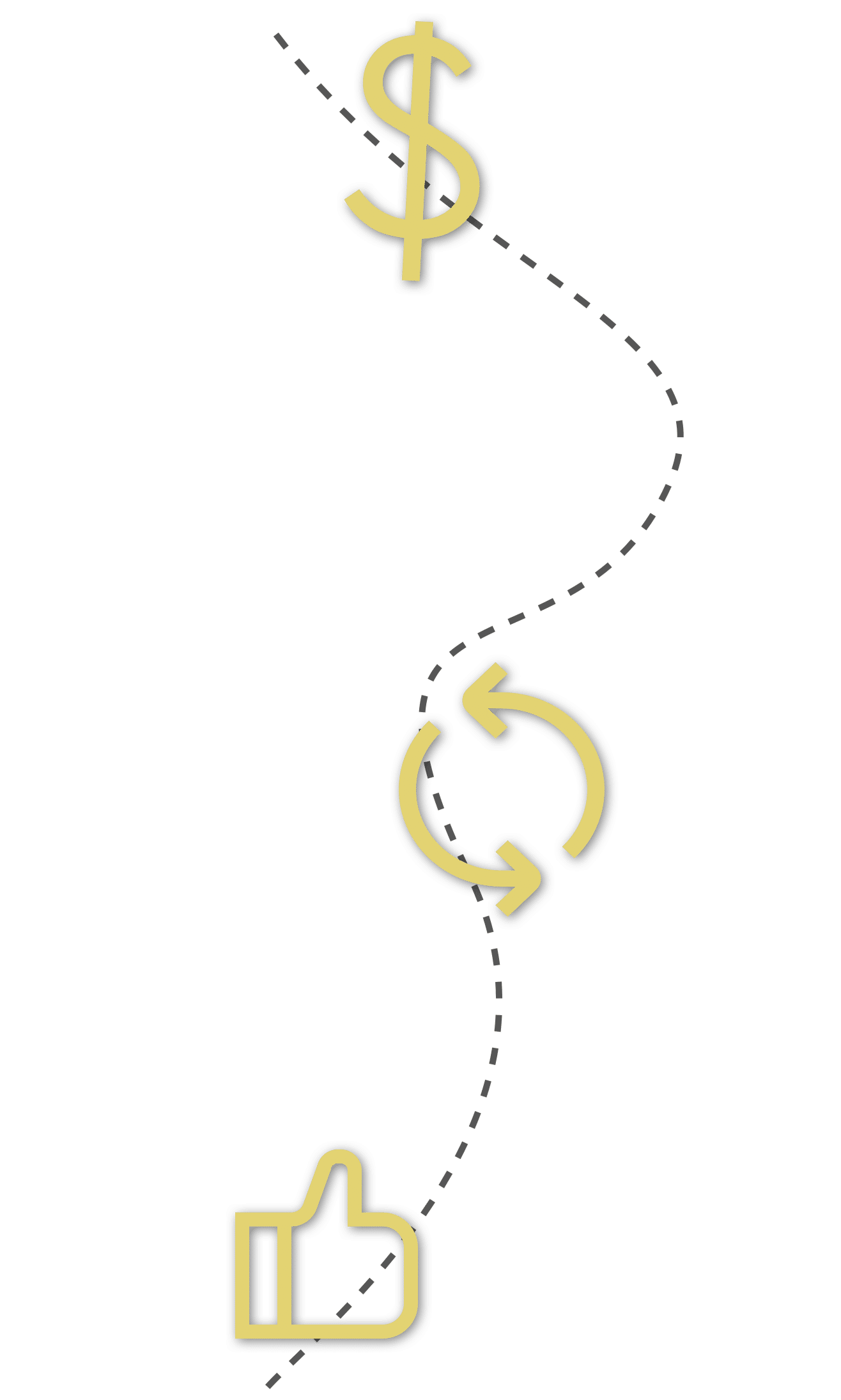 Writing a Project Proposal
The steps in writing a project proposal are very similar to other proposals. They involve matters such as needs, objectives, project scope, and costs.
Though if you've been looking for a practical, simple project proposal example, you might be coming up with nothing.
After all, like the rest of the broad sphere of proposals, projects can be complicated and unique. A simple Google search for a "business project proposal sample" pdf isn't always going to turn up something of value. In fact, you might find yourself inundated with a bunch of bad examples that only serve to confuse you more.
In seeking a project proposal pdf free download, you want to find something that's stylish and speaks directly to your project's demands.
At Proposable, we offer just that, with a stylish project proposal presentation format that you can download for free. 
When you take the time to find the correct template, it's incredible how your ideas can come to life. Through a well-thought, well-constructed project proposal, the sky is your limit.
Proposal Template in Word
In the days of yesteryear, people were generally limited to what kind of templates they could use for their proposals.
Even if they wanted to use a simple proposal format, there just wasn't all that much available. As you could imagine, the choices became slimmer once the demands became more specific and complicated.
One of the main formats people used to be stuck with was the simple proposal format doc in word. That isn't to entirely speak negatively of Word; however, it's a program that has more focuses than just proposal templates. So, they're not going to offer templates that provide as much of a visual aesthetic, nor will it account for as many industries as newer template providers.
Web-based proposals are superior in almost every way imaginable. Namely, because these web-based solutions specialize specifically in proposals compared to Word's seemingly thousands of other templates. 
As someone looking to craft a highly convincing proposal template, your best bet is to choose something that's uniquely catered to that discipline. For instance, why would you create a distinct, persuasive research proposal on the same platform in which you write your resume? 
You should instead go with the platform that lives, eats, speaks, and breaths proposals—like Proposable.