Want to make a great impression at your next meeting with a prospect? Using a polished business proposal template is a surefire way to put yourself on the best footing—but only if your business proposal ideas and presentation are worthwhile. Free business proposal templates could help you gain the inspiration you need to stick the perfect landing.
While you may expect to see a few examples of sales-related proposals in this post, we took a bit of a different approach with this one and found five great examples of business-related proposals from non-sales agreements that you can use as inspiration when creating sales-specific proposals.
We find that looking into what companies in different industries, at different stages, and with different use cases are doing in their various proposals can often help you think outside of the box when it comes to sales proposals. After all, you want your proposal to stand out, right?
Why You Need a Business Proposal Outline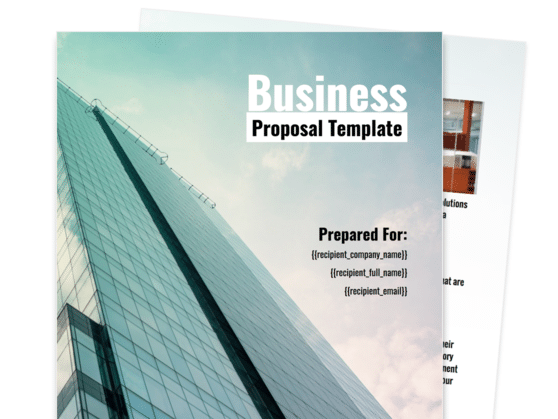 Business proposals are formalized value propositions. They take various forms, but most accomplish a few key goals, including:
Identifying organizational problems or issues
Proposing potential solutions and contrasting them to alternatives
Explaining why your organization is best-suited to solving the issue
It can be difficult to anticipate what different audiences will respond to. The corporate world is no different. A business proposal example that appeals to a consumer or end-user might not make such an impression in a boardroom full of investors or business leaders. The value of using a business proposal sample or outline as a starting point is that these templates empower you to connect with listeners more quickly and tweak messaging as needed.
Pitching ideas can be especially tough for small companies. These firms can't bank on their brand names or reputations, so they need to work extra hard to make good impressions. They also need to be wary of free software that might lack the appropriate features or fail to protect their secure data—simple business plan templates in Word or PDF format are great starting points, but can't fulfill most needs, even for small businesses.
Now that you're thinking about how you can use a business proposal outline when creating your sales proposals, let's take a look at five unexpected sources of inspiration that will help you jump outside of the standardized-template box and turn your template into a showstopper.

1. The SBA's Business Plan Outline PDF
The U.S. Small Business Administration's Small Business Training Network offers lots of great resources for companies that want to expand. Their business proposal sample PDF is a reasonably comprehensive guide to getting started.
Unlike many other online business proposal sample docs, this guide provides both instructions for writing your plan and critical presentation goals. As you work through the document, you'll find info about what people should take away from your proposal's core elements. If you've never made a formal pitch before, then beginning with this guide is a must.

2. Purdue University's Business Proposal

This free business plan from Purdue University's Institute for Family Business is another fill-in-the-blank-style PDF to help get you inspired. It goes into specific details that might prove relevant to entrepreneurs and salespeople alike, including how to:
Highlight your firm's strengths and weaknesses
Identify potential project hurdles, such as permitting needs and regulatory compliance
Describe your organizational structure, marketing methods, and other relevant operating factors.
As you go through this business proposal example PDF, remember that not all of the topics it covers will necessarily apply to your situation. You should be prepared, however, to field similar questions from your audience during the presentation.
3. GrowthOK's Guide to B2B Proposals
This B2B business proposal template walks you through how to write a business proposal letter. It includes various pointers on tailoring your pitch to different verticals and consumers. If you scroll to the end, you'll even find a real-world free sample business plan based on a successful pitch for a five-figure project.
4. The Foundation Center's Project Proposal Outline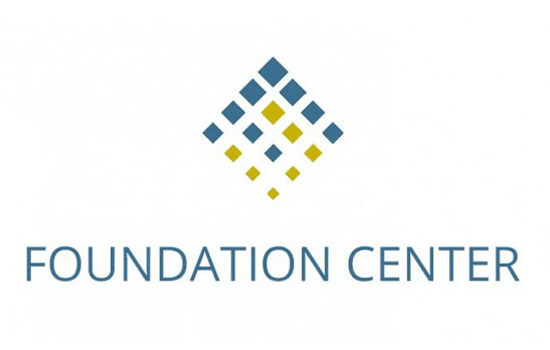 If you want an easy, five-minute inspiration, this short business proposal PDF has you covered. Although it's geared toward nonprofits, it's an ideal resource for mastering the art of requesting funding.
This business proposal format sample deviates from many others online, but not to worry. Ditching the formulaic business plan headings and layouts found in some free business proposal template Word docs could be to your benefit, especially when you're bidding on open contracts.
5. Creately's SWOT Templates for Small Businesses
A SWOT (Strengths, Weaknesses, Opportunities, and Threats) analysis, goes into detail about your idea's pros and cons. Creately's SWOT repository offers many examples of how to use SWOT, complete with visuals. It's an excellent chance to play around with your messaging and compare your market positioning to large brands, such as Nike, Facebook, and Google.
Remember that these aesthetically impressive templates don't excuse you from creating a more formal proposal—ideally built in a proposal software that can manage the entire contract lifecycle for you, rather than a free business proposal template Word doc or PDF. Also, a SWOT analysis should supplement your pitch, not replace it.
Find Your Ideal Business Proposal
A good business proposal sample letter might be all that stands between your idea hitting its target and missing the mark. Check out our library of proposal templates for more business proposal letter samples and other resources for improving your mission-critical communication skills.