Do you ever spend time chasing customers for that initial payment once they've accepted your proposal, quote, or estimate? We know that even though they have accepted your proposal, you often need to collect a payment before you can get started, and we've created a feature to help make your payment-collection process easier.
Introducing Proposal Payments – A new way to get paid faster, right inside your proposals. Just enable a payment as you deliver your proposal and we do the rest.
1. Enable Stripe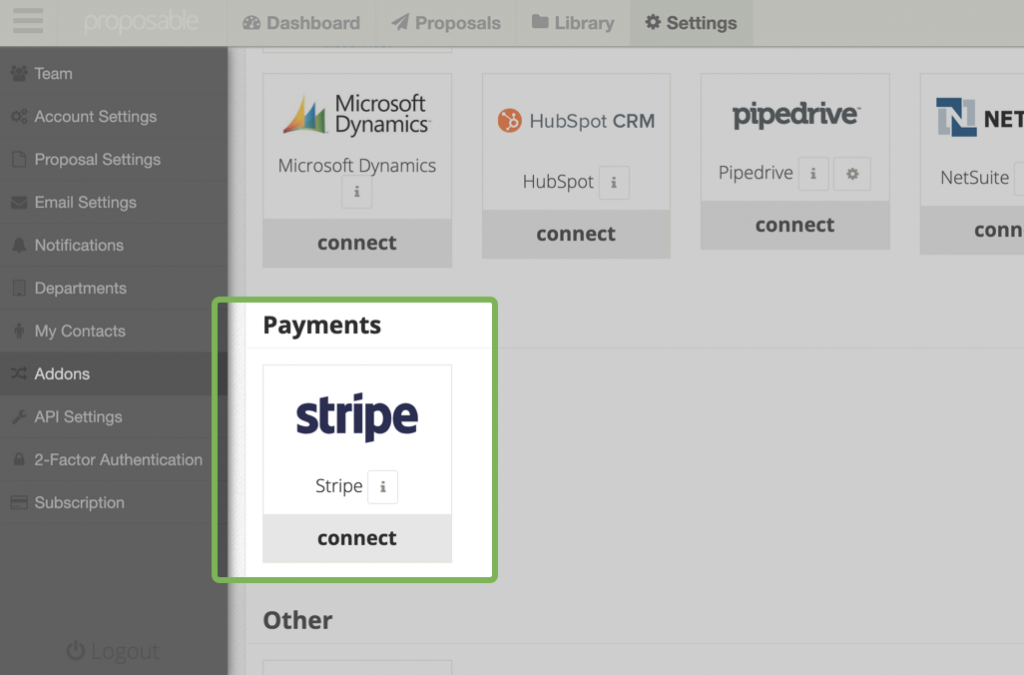 It all starts by enabling payments by connecting to Stripe within the addons page. Stripe is a payments app that allows you to easily accept payments, manage customers, and transfer funds directly to your bank account. We've partnered with Stripe to make the payment process for you and your customers simple and painless.
I Already Have a Stripe Account for My Business: If you already have a stripe account, you can simply click "Sign In" to connect to your existing Stripe account.
I've never created a Stripe Account: If you don't yet have a Stripe account, don't worry! You'll just need to fill out the stripe account setup form where you'll be asked basic questions about your business. Then, Stripe will typically approve your new account immediately. Once you have an approved account, and you're connected to the Stripe Addon in Proposable, you can begin requesting payments from your customers within your proposals.
2. Collect a Payment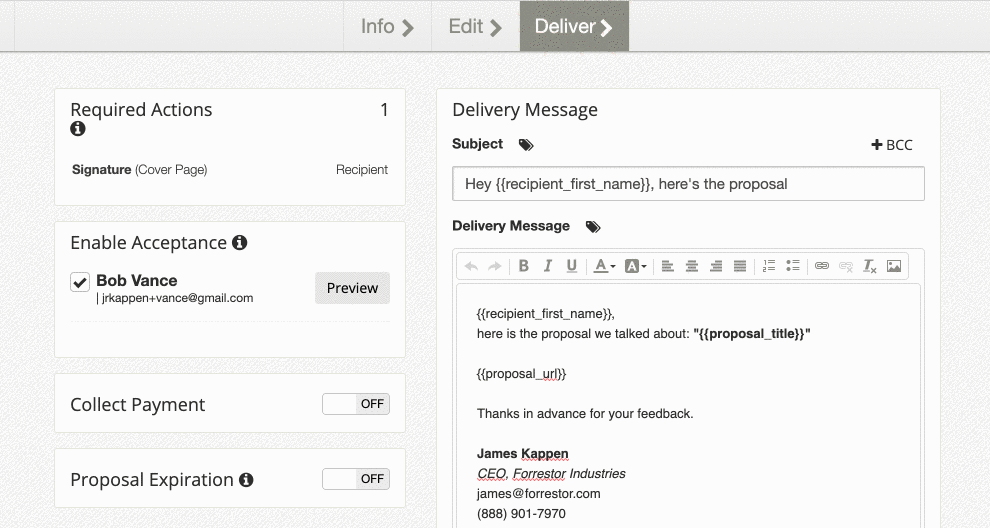 After you've enabled Stripe, you can collect your first payment by simply enabling the "Collect Payment" option on the Deliver step of any new proposal delivery. This will give you the option to base your requested payment on your proposal estimate(s) or request a custom amount.
If you want to turn on a payment for a proposal that's already been delivered, you can do that too by simply going to the new "Payments" tab within your proposal details and enabling it there.
For your customer, the payment workflow is seamless – Once they have completed the acceptance actions, they will immediately be asked to submit the payment to complete the proposal.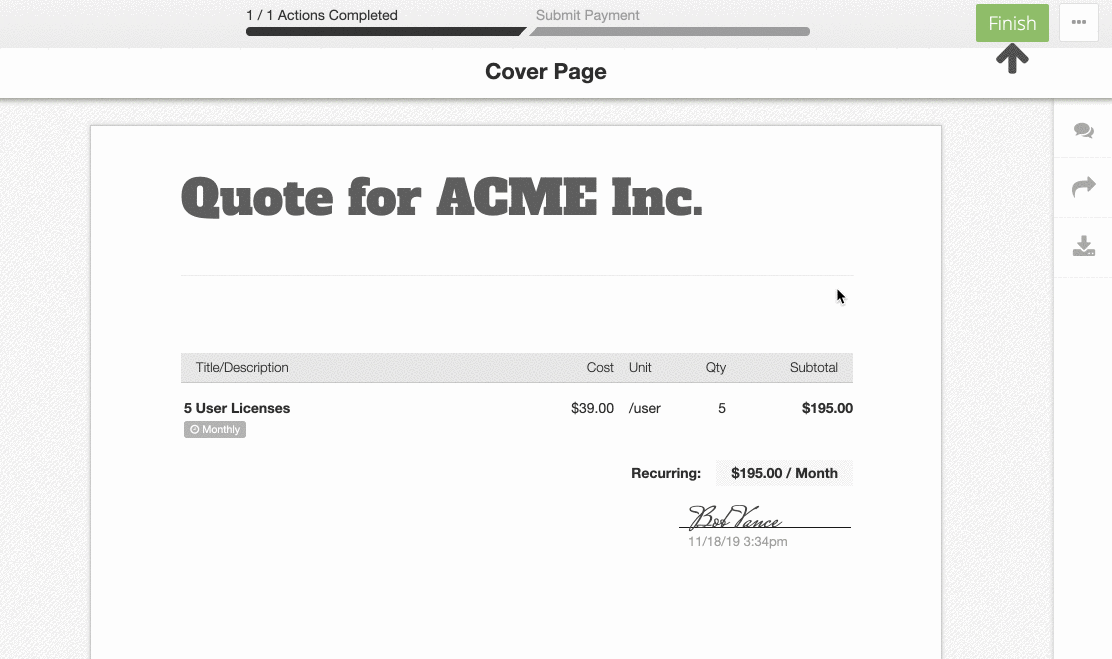 3. Manage your payments
Payments can be managed from a new "Payment" tab located within the proposal details area and this tab will show you the status of the requested payment and a copy of the generated invoice. Once a customer has paid, you will see the transaction record here as well along with a link back to the Stripe where you can see more details about the payment.