Digital Signature Software
The days of requiring a physical signature are long gone and the eSignature reigns supreme. You might be wondering where digital signature software came from and how it can make your life easier. In this article we take a look at the history of eSignatures and discuss how they can help improve your business process.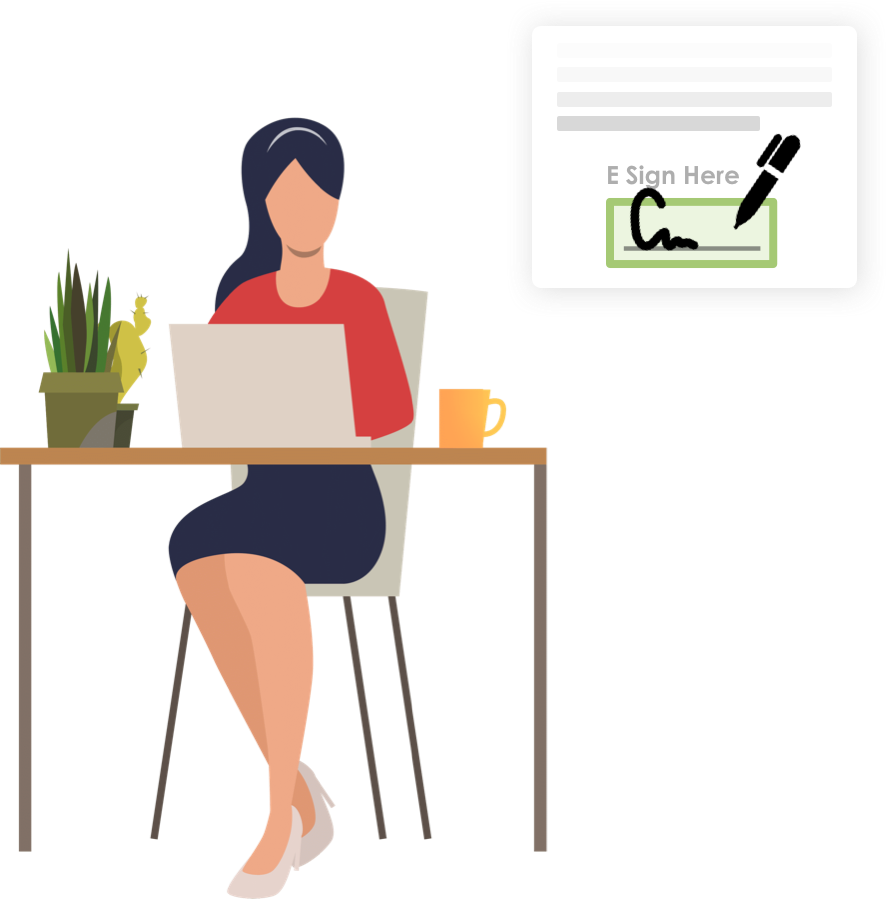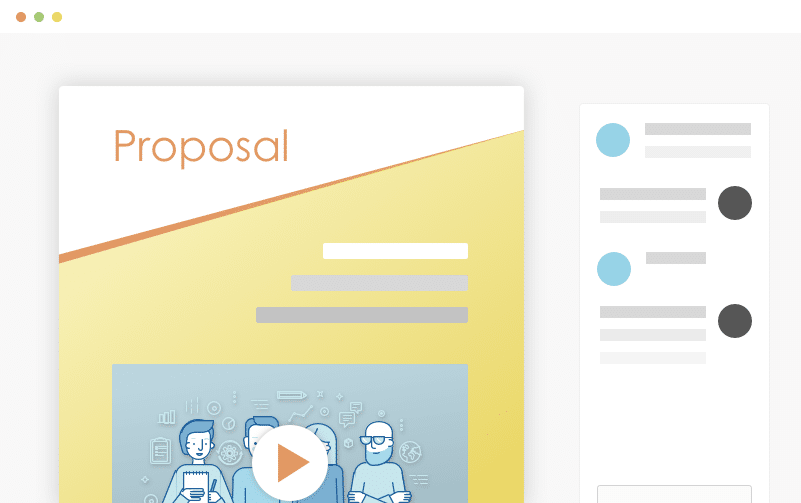 Wow Your Customers
Blow your clients away with a beautiful proposal that stands out above the rest. Add video and rich-media directly into your proposal pages for a more immersive sales presentation that's sure to make an impact.
Set Your Prices
Quickly build quotes, bids, and estimates with our flexible estimate block. With optional line-items, optional quantities, taxes, discounts and more, you can quickly represent your products and services in a polished and readable format. Organize all your products and services in the Pricing Catalog for instant recall.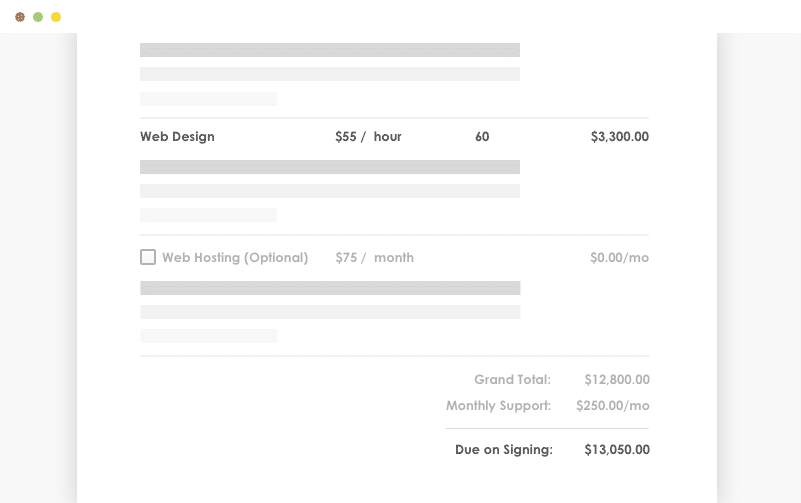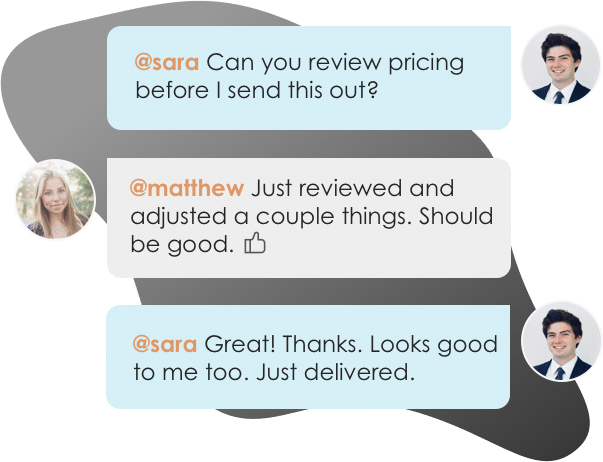 Work With Teammates
Easily collaborate with teammates on proposals. Mention team members to bring them into a proposal, or re-assign ownership when you need to handoff the proposal to another teammate.
Get It Signed
Close the deal faster with integrated e-Signatures. Place signatures, initials, and text field elements throughout your proposal wherever you need prospects to take action and your prospect is guided through a quick acceptance workflow to complete their acceptance. Counter-signing support is also included.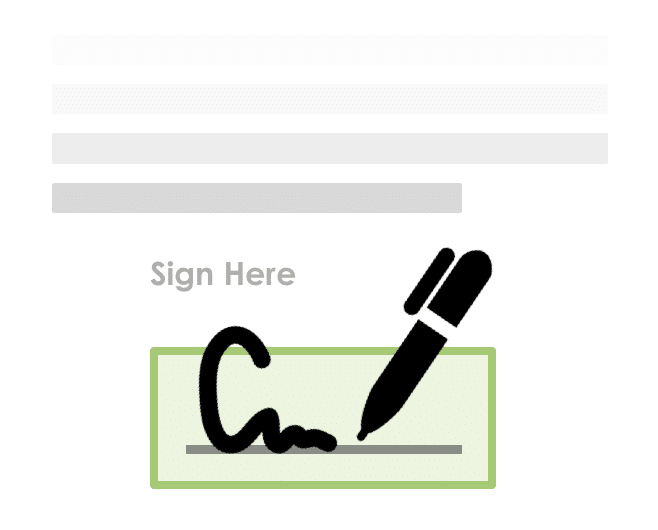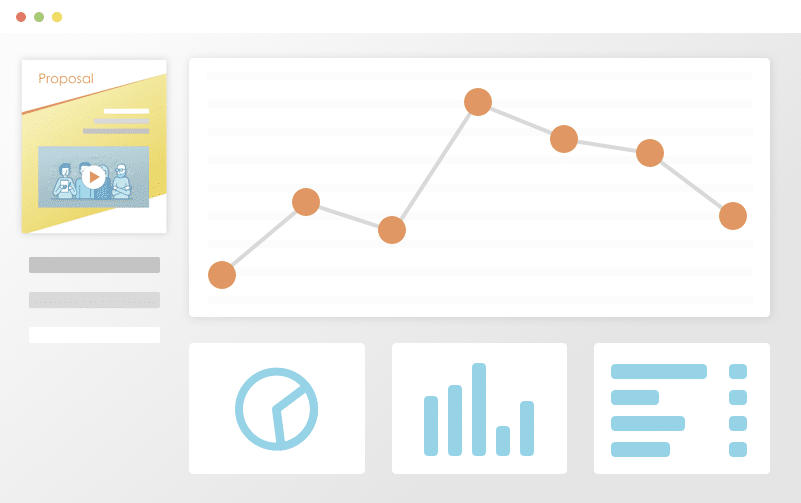 Track Everything
Ever wonder what happens to your proposal after you hit "send"? See detailed analytics and measure how each recipient is interacting with your sales material. Turn on real-time text or email notifications for proposal views and other key events.
Get Your Time Back
Save time and headaches by skipping the painful copy/paste and find & replace on all new proposals for your prospects and customers. Simplify your new proposal workflow to just a few clicks and go from spending hours on customizing new proposals to just minutes.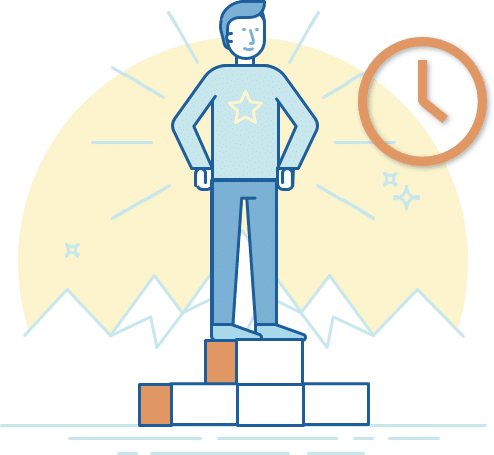 Best proposal software ever! 
I've tried soooo many proposal softwares and I'll never try another one after Proposable. It's so easy to use and it looks good, which all the others don't.
Smart, reliable, and constantly improving.
Proposable just works. I can make visually interesting sales presentations, dynamically insert content, and execute agreements. Proposable powers our entire sales process.
Better Proposals. eSign Included.
A digital signature is pretty much exactly what it sounds like: a digital form of signature. The same way that a written signature on a piece of paper is used as a form of verification of the identity and intent of the signer, a digital signature serves that same purpose for a digital message or document. In essence, digital signatures are used to ensure the authenticity of a digital document.
You might assume that a digital signature and an electronic signature are the same thing. But actually, the same way that a square is a type of rectangle, a digital signature is a specific form of electronic signature. According to the Electronic Signature & Records Association (ESRA), an electronic signature is "an electronic sound, symbol or process that is attached to or logically associated with a record and executed or adopted by a person with the intent to sign the record." As you can tell, this is a pretty general definition, including a lot of types of "signature" beyond just the cursive written name we associate with the concept of signing.
On the other hand, a digital signature is a more specific type of electronic signature, using data encryption to prove the identity of both the person signing the document and the person receiving the signature. Digital signatures use a specific, standardizes type of mathematical algorithm to generate a unique digital fingerprint, or hash, that identifies a person the same way that an ID would.
Both electronic signatures and digital signatures are secure and legal forms of signature according to the UETA and ESIGN acts. They are incredibly useful and convenient in our increasingly digital age, allowing businesses and individuals to safely and easily authenticate agreements electronically.
To create a digital signature, you must go through an accredited Certificate Authority (CA) or Trust Service Provider (TSP). There are many digital signature services and digital signature companies that allow you to create digital signature online free. Whether you go through a digital signature application or a signature website, you can find the best electronic signature app for you.
Now that you know that digital signatures are just one form of electronic signature, let's dig a little deeper into the history of electronic signatures. Back in the 1980s, the only real way to get signatures sent and received digitally was to use fax machines. But this method posed issues of authenticity and veracity, making people understand that something more standardized and secure was needed. This led to the National Conference of Commissioners developing the Uniform Electronic Transactions Act (UETA) in 1999. UETA set the stage for the legal use of electronic signatures in both the public and private sphere.
In 2000, the Electronic Signatures in Global and National Commerce Act (ESIGN) was signed into federal law, ruling that electronic signatures are legally binding and enforceable. Since then, electronic signatures have grown in popularity and ease of use.
Now, there are countless ways to electronically sign something. From creating an electronic signature in Word to using a free electronic signature app for Windows to a more premium e signature software, it is easy to find and access options for electronic signature use.
When choosing an electronic signature app for Windows, Mac, or other operating systems, it's a good idea to look at some electronic signature software reviews to help make an informed decision. Naturally, it may not matter to you as much if you're just looking for a quick electronic signature free download, but if you're seeking something reliable, secure, and high in quality, it's recommended to do your research and even look at an electronic signature example before making a choice.
One thing to consider when choosing an electronic document signing solution is whether you want to download an e signature app or use a web-based, online signature tool. The main and most significant advantage of doing your e signature online is that you can do so across all operating systems and devices.
One highly recommended way to sign documents online free is to use Proposable, an easy solution to electronically sign documents as well as create, deliver, and track contracts and proposals. With Proposable, you get all of the benefits of a free digital signature software without needing to go through the hassle of doing a signature app download on one or more devices.
Especially for business owners or leaders, signing documents online is very much worth considering as a way of saving your business time and money. Just think about what you have to do to get forms signed without e signature. It's either a back and forth of scanning, emailing, printing, and digitizing, or requires going through the headache of scheduling time for a physical meeting, which may not even be an option for companies who do business with clients and employees in other states and countries.
On the other hand, with online signature services, you can easily create a contract or document, deliver it to whomever you are doing business with, exchange secure and safe, legally binding signatures, and receive the document in return. This can all be done within a matter of minutes, and all of the document tracking and storage are done for you online. Talk about efficiency.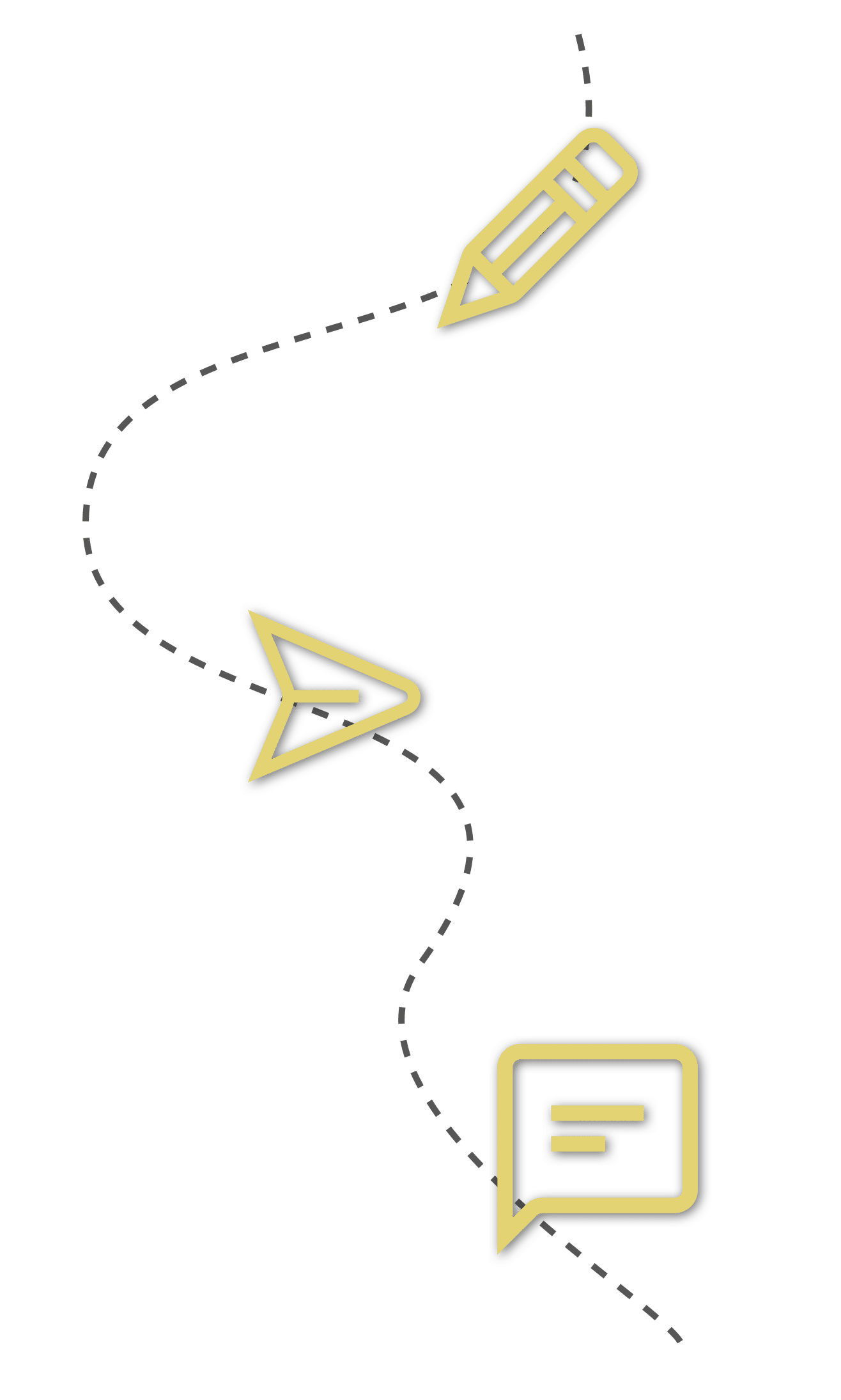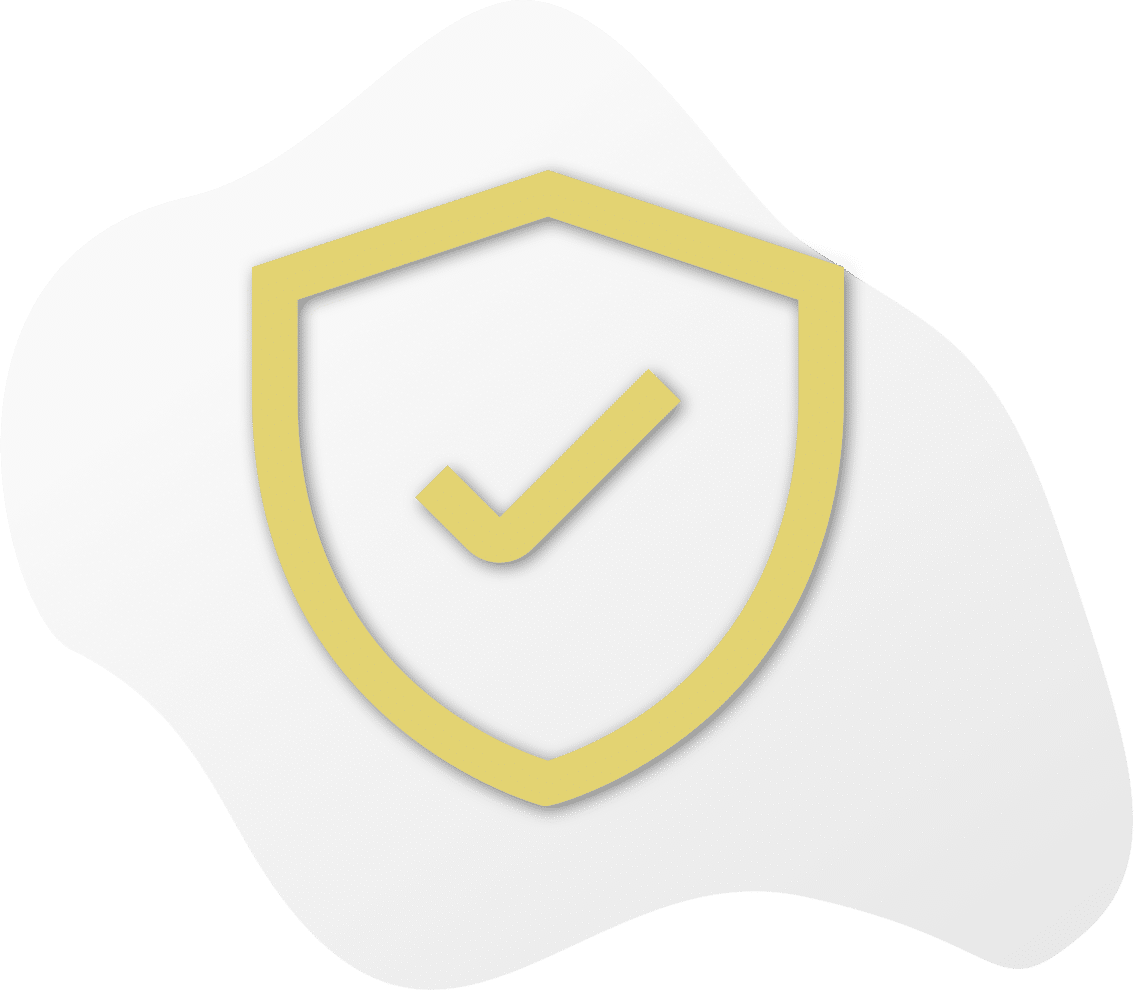 Now, if you almost never have to sign documents, you might never have to consider finding an efficient and convenient document signing solution. After all, even if it takes half a week to get your document signed, that isn't such a big deal if you only go through the process once a year.
But, if you're like most companies, you likely have to deal with signatures in a lot of different situations. Between entering into agreements with clients and customers to hiring employees and contractors, most organizations are doing quite a bit of document signing. That half a week adds up fast when it's a process you have to go through hundreds of times, quickly becoming a headache and major waste of time.
That's what leads most companies to start considering other ways of document signing. And there are many options available when you start to explore the possibilities. Even if you're limited to the free document signing options, you have a lot of choices to choose from. As a start, you can, of course, simply print and sign your contracts, going through the scanning and emailing process.
Another option is to sign PDF free on your computer, mobile phone, or tablet by using a free digital signature software for PDF or even just the free PDF signature option that is built in to your PDF reader of choice. These days, almost every PDF reading and editing software comes with an option to create and use an e signature.
If you want something more convenient and flexible, you can also use a free electronic signature software like Proposable to sign documents for free online with ease. This is a great choice if you want your signatures to easily transfer between all of the browsers, operating systems, and devices that your organization uses.
Or, if gathering signatures is something that your company deals with every single day, you might consider moving past free simple options to sign PDF online free and turn to a more premium online signature software. These have the benefit of offering more options and features, like bulk sending, custom branding, conditional fields, advanced threat protection, API integration, CRM integration, reusable templates, cloud storage, and even a dedicated account manager to help you navigate the electronic signature world if you ever come across any issues.
Whatever e signature solution you choose, you're sure to benefit from the convenience and ease signing digitally.
Better Proposals. eSign Included.