Best Proposal Software
We help you beat the big, bad, proposal monster. Create, deliver, and track your proposals in minutes with the best proposal software for small to mid-sized businesses. Free to try!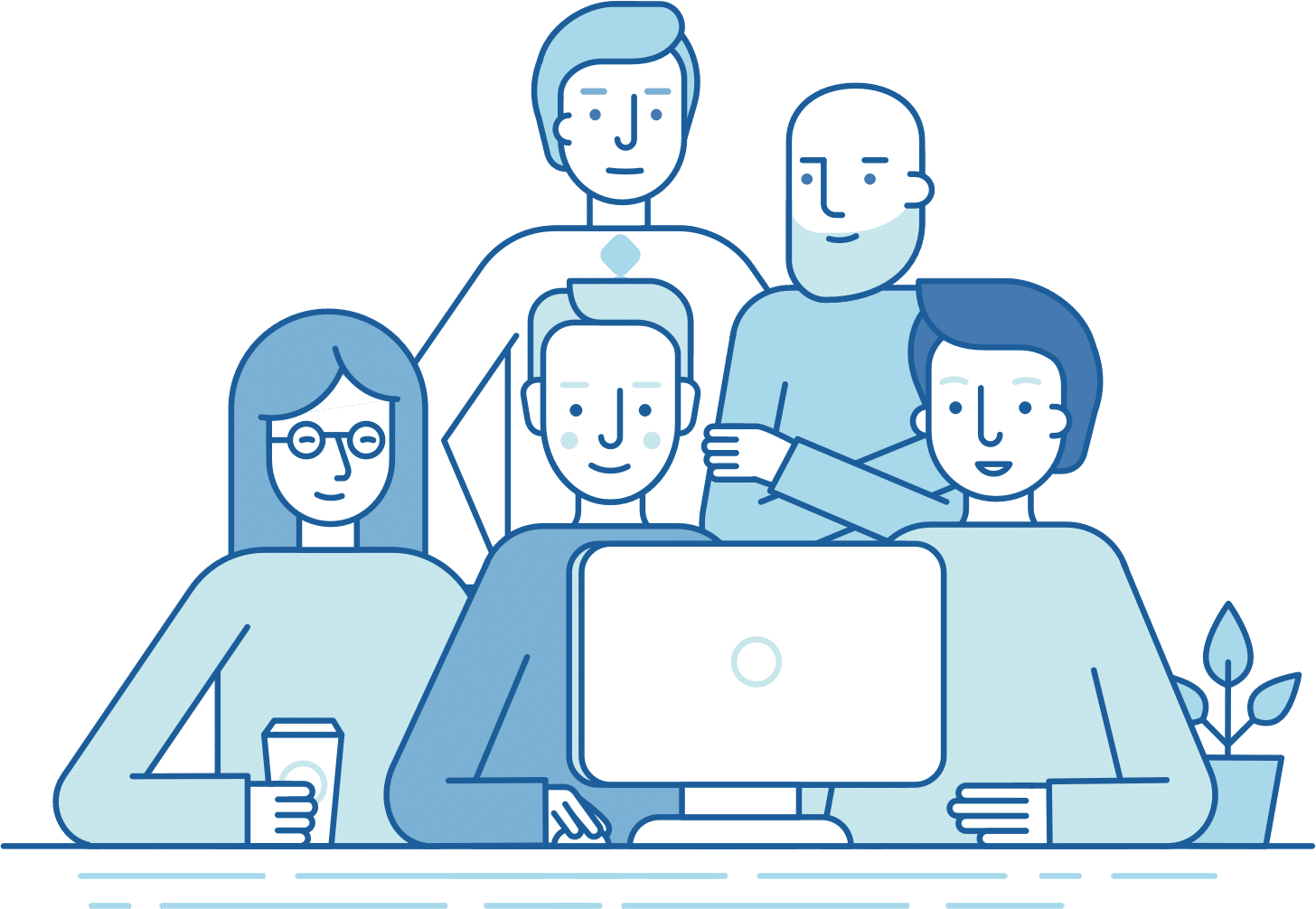 Best proposal software ever! 
I've tried soooo many proposal softwares and I'll never try another one after Proposable. It's so easy to use and it looks good, which all the others don't.
Smart, reliable, and constantly improving.
Proposable just works. I can make visually interesting sales presentations, dynamically insert content, and execute agreements. Proposable powers our entire sales process.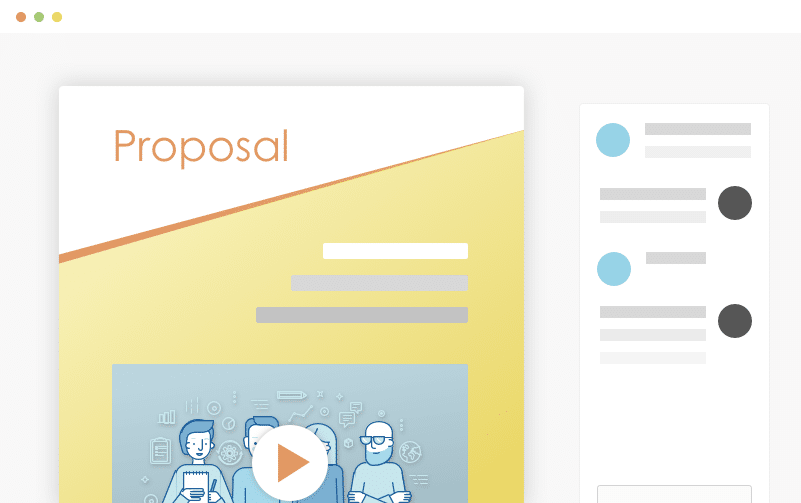 Wow Your Customers
Blow your clients away with a beautiful proposal that stands out above the rest. Add video and rich-media directly into your proposal pages for a more immersive sales presentation that's sure to make an impact.
Set Your Prices
Quickly build quotes, bids and estimates with our flexible estimate block. With optional line items, quantities, taxes, discounts and more, you can quickly represent your offerings in a polished and readable format. Organize all your products and services in the Pricing Catalog for instant recall.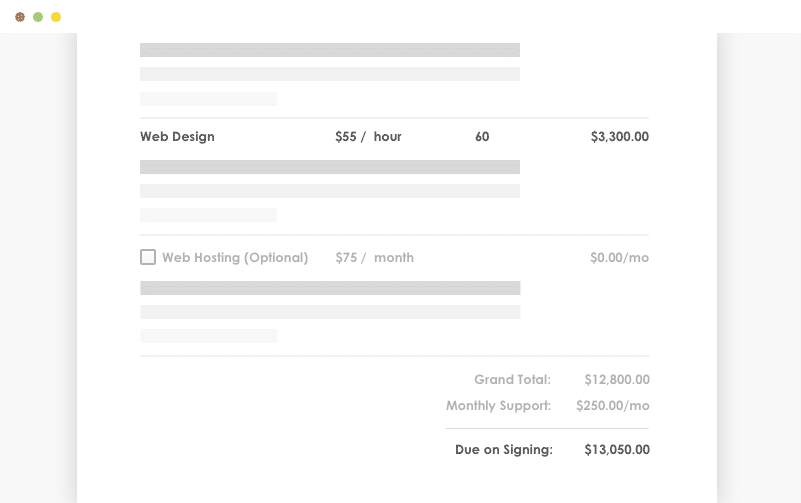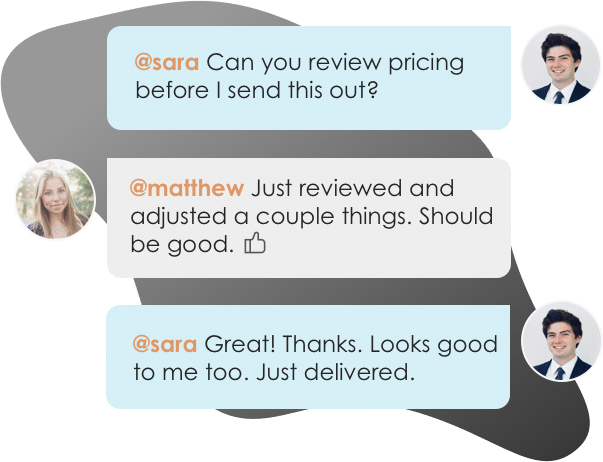 Work With Teammates
Easily collaborate with teammates on proposals. Mention team members to bring them into a proposal, or re-assign ownership when you need to handoff the proposal to another teammate.
Get It Signed
Close the deal faster with integrated e-Signatures. Place signatures, initials, and text fields throughout your proposal wherever you need prospects to take action. Your prospect is guided through a quick workflow to complete their acceptance. Counter-signing support is also included.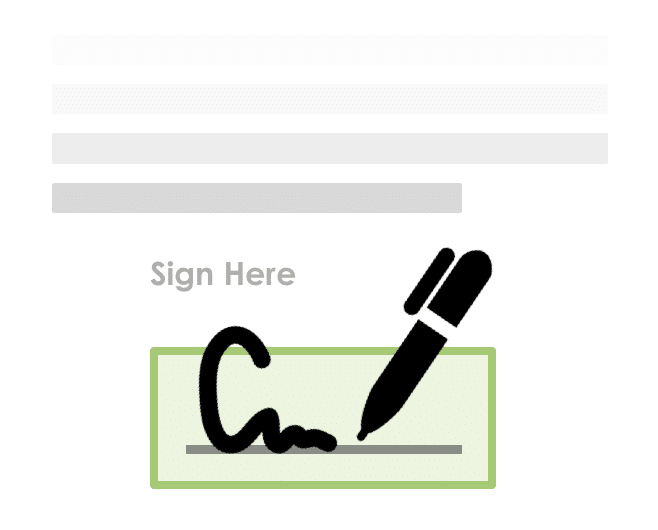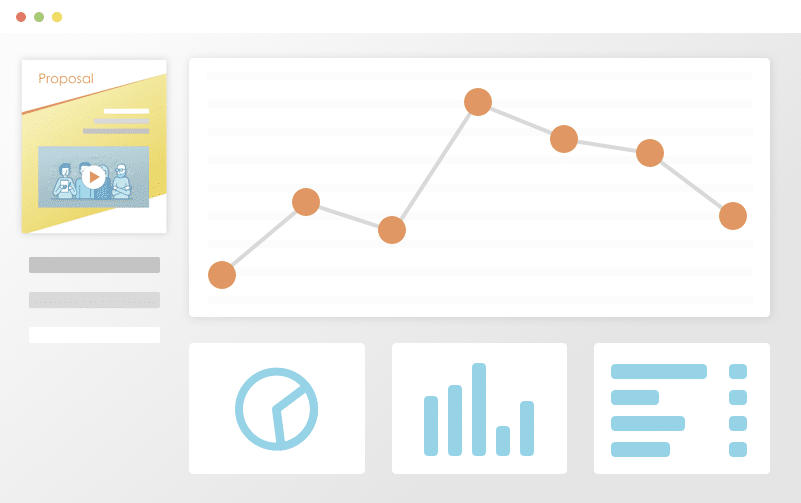 Track Everything
Ever wonder what happens to your proposal after you hit send? See detailed analytics and measure how each recipient is interacting with your sales material. Turn on real-time text or email notifications for proposal views and other key events.
Get Your Time Back
Save time and headaches by skipping the painful copy/paste and find/replace process. Downsize your new proposal workflow to just a few clicks, and go from spending hours on customizing new proposals to just minutes.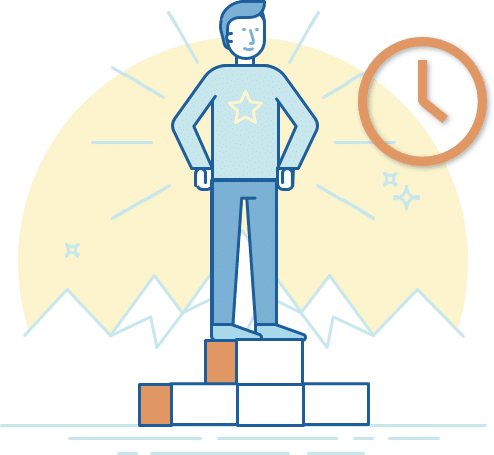 Better Proposals Start Here
Entrepreneurs know the value of time, so why is it that so many entrepreneurs allow themselves to get bogged down in busywork? An entrepreneur needs to find the most efficient way to do things in order to make time for what only they can do, run their business. One of the most time-consuming tasks in any business is creating new proposals for every sales deal. Creating a new proposal from scratch (or at best, a Word Doc template) each time you need one is a major drain on time and creativity for solopreneurs, small businesses, and large businesses alike.
The time and energy it takes to bring on new clients can be exhausting or exhilarating, depending on how the relationship pans out. An entrepreneur or salesperson may have a series of tedious back-and-forth calls and emails with a prospective client before finally quoting a price—only to discover that they spent all that time talking to a window shopper who can't afford what they're selling. This process often requires a significant amount of time on behalf of the entrepreneur to build a proposal and create a solid pitch.
It's difficult to compete with anyone in any industry in today's world. Technology has changed how we schedule our days, how we host meetings, and how we get our work done. If you aren't continuously adopting new technology to ensure that you're running your business as efficiently as you possibly can, you will be left behind. 
One way to increase efficiency to get ahead and stay ahead is to have a proposal software that can streamline your sales process. That's where we at Proposable can help you out as we've created one of the best proposal software options available today. Among the management of the entire contract lifecycle, Proposable allows you to generate a professional proposal in minutes. With this one software, you can send standardized, package-based proposals with the click of a button, allowing you to:
Showcase the value of your services

Clearly define your scope of work

Make a first impression that will make you stand out from the competition
Most importantly, you'll be able to present a comprehensive multimedia proposal that answers questions, defines terms, and builds win-win consensus. In other words, a great proposal has the opportunity to be the first step in fostering long and profitable business relationships.
Proposable offers a simplified workflow that makes it easy to quickly generate user-friendly proposals, agreements, and contracts. By creating proposals that are specific to each client and being able to send them to the client in a timely manner, this can help you begin to build a good impression in your industry. 
Best of all, once the proposal templates are built and in your library, you can send an unlimited amount of proposals with the click of a mouse, track the progress on each, and ultimately win more deals because of the efficiency and clarity gained. Thanks to a completely digitized process, Proposable makes it easy to build your business and drive profit from anywhere in the world.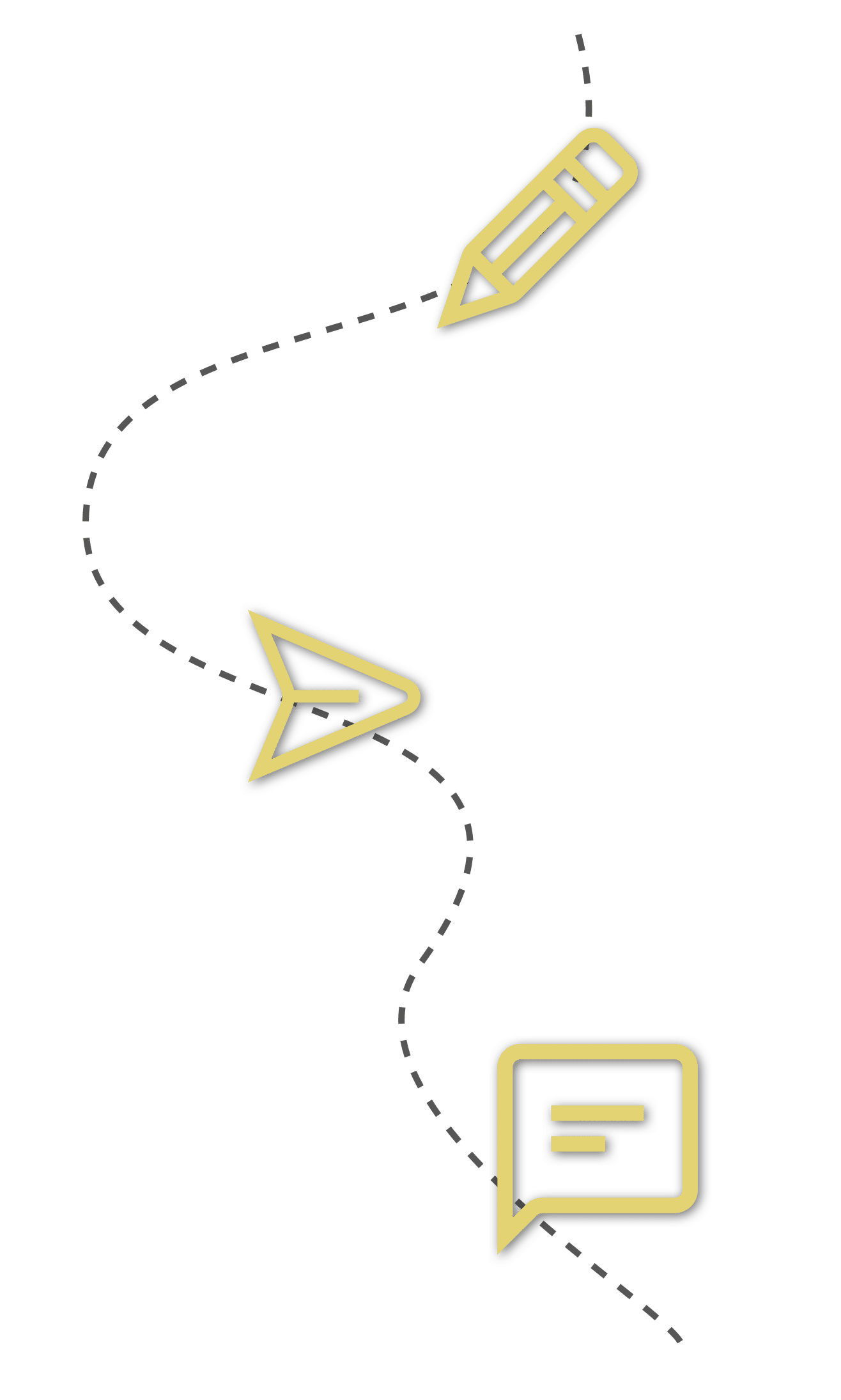 How does one become more efficient in creating proposals and create a proposal that can compete against today's competition? A commercial-grade proposal generator might include the following powerful features:
Drag-and-Drop Proposal Builder Interface:

You can drag-and-drop elements into your proposals, including images, logos, text fields, checklists, selection boxes, dropdown menus, smart text-entry fields, and signature fields. Make your proposal as simple or as design-intensive as you want in minutes. No degree in graphic design required. 

Proposal Template Vault

: Once your proposal template is designed, it is stored in a cloud-based vault. The proposal can be recalled and sent to your prospective client with a click of a single button, across all devices.

Discard, Merge, and Find-And-Replace:

Merge, modify, and meld your templates into a customized proposal with a few easy clicks.

Pricing Catalog:

A cloud-based database allows you to build proposals from an a-la-carte menu of pre-priced options and extras.

Sales Content Library:

Easily organize and distribute all of the sales content you've created. Stop relying on yourself or team members to write new content for each proposal.

Flexible Estimates:

Easily piece together estimates from a set menu of prices or change prices whenever you need to. Some proposal generators can even produce estimates in foreign currencies.

Collaboration:

Share proposals with your team and get real-time input from decision-makers.

Built-In eSignatures:

Allow clients to easily, paperlessly sign documents from their PC or smartphone, certifying an agreement that will stand up to legal scrutiny.

Integration:

Easily use your proposal generator in conjunction with the software you already use, including Salesforce, Pipedrive, HubSpot CRM, Insightly, Capsule, Highrise, and more.

Tracking and Analytics:

Monitor the status of each proposal in real-time, at every stage, from a unified proposal dashboard.

Real-Time Notifications:

Get notified by email, text, or desktop notification when a prospect takes any action on a proposal. 

Video and Rich-Media Capability:

Wow your clients and stand above the pack with engaging video and animated content in your proposal.
Named in G2's database of "Best Proposal Software 2018"—and then again—"Best Proposal Software 2020," Proposable offers all of these features and more. When considering which proposal generator is right for your organization, be sure to consider the size of your team, how frequently you're sending proposals, and the steps in the proposal process that you've identified you need to be more efficient.
Free proposal software can be a great way to get yourself started using an online proposal generator with no cost upfront. However, if you're looking at a free online business proposal generator, it likely won't offer many of the same features as its paid counterparts.
The main issue with using a free proposal management software is the security risks associated with using an open source proposal management software. By putting your organization's security at risk, you could be costing your company a lot of money in the long run by not using highly-protected software. Also, an open source proposal generator or free online proposal software will most likely not offer the same features that a licensed software will offer you because those companies often have far too little staff to support each user, regardless of size, and not enough contributors to the code to make a big enough impact for smaller clients.
When considering the right proposal generator for your sales organization, make sure the features align with your business revenue needs. Proposable was designed to cater to sales teams and be the ultimate sales proposal software. Since most organizations depend on sales to generate revenue for the business, they find Proposable's features to be game-changers.
Proposable can easily generate perfect proposals for a variety of agreements, including:
Some organizations will have different needs based on the industry they're in. Government proposal software has a unique set of essential features, while small business proposal software requires its own features. There is no right answer, other than this: the right proposal generation software will save you time and make it easier to close deals. Whatever your organization's needs are, look for the proposal software that is the best fit for your organization.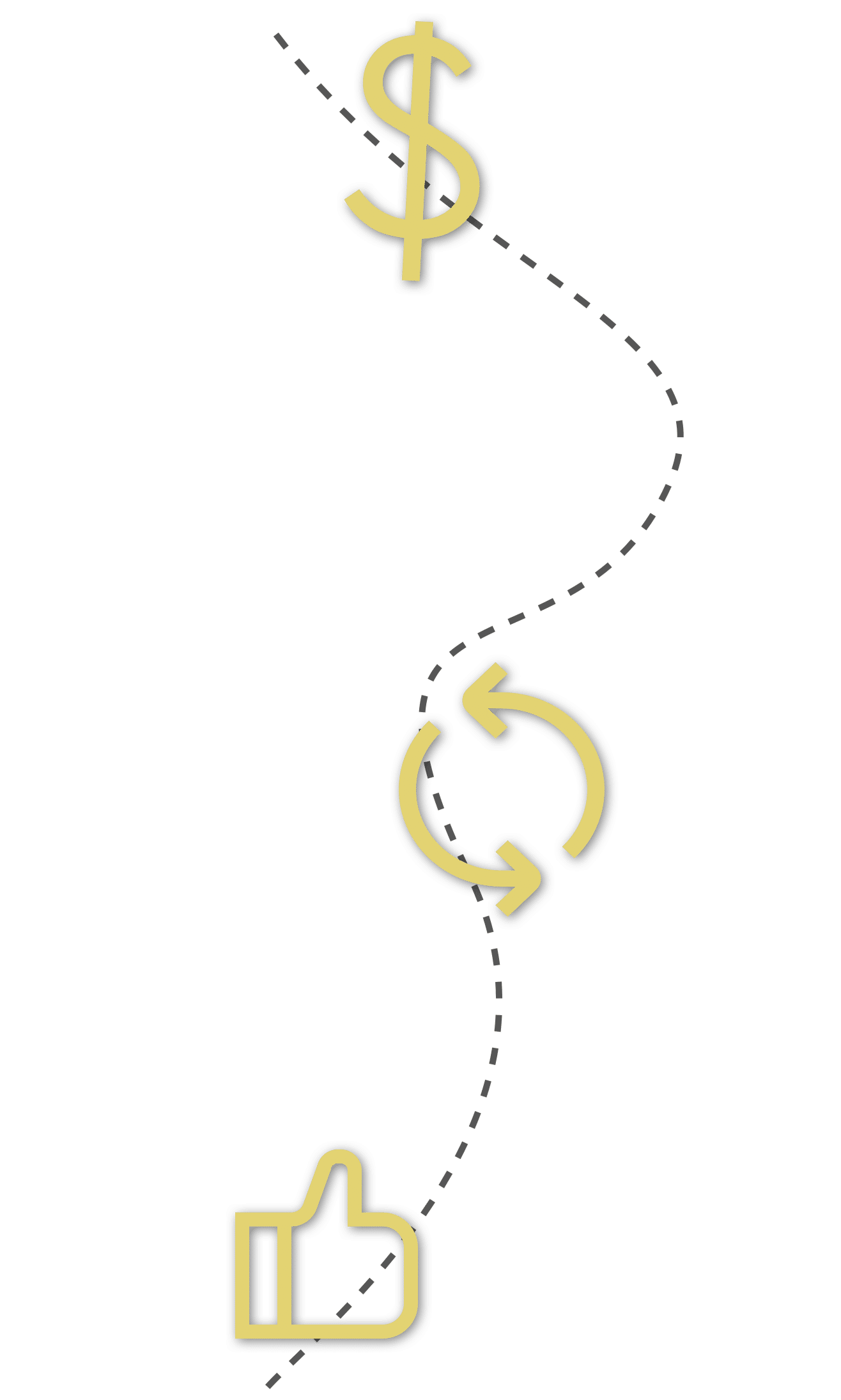 Free Online Proposal Template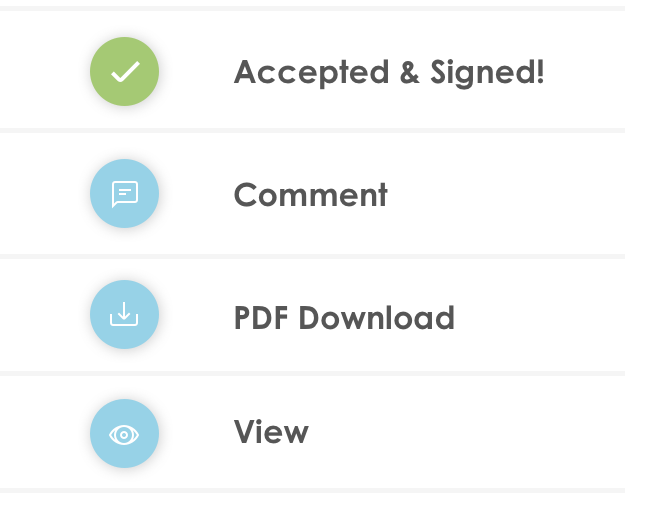 A Google search can provide many free online proposal templates. These templates can be downloaded as a Word Doc, PDF, or another common file format. What makes Proposable and other proposal software different is that it offers interactive proposal templates, which makes for much better proposals. Free online templates tend to be "one-size-fits-all." This typically works fine for simple documents and basic proposals. However, these boilerplate proposals are more difficult to customize, blend different templates together, or separate, compared to an interactive template.
Moreover, customization of free proposal templates may require advanced knowledge of graphic design depending on the format. And, it's difficult to craft a proposal from a free template that really stands above the pack. After all, everyone has access to free online proposal templates.
The drag-and-drop feature on Proposable allows the user to easily create a template. Additionally, it allows you to alter and customize a template for each client. Businesses will typically offer categorized sales packages to help streamline their sales process, but small businesses trying to compete with much larger competitors will live and die on the ability to offer customers exactly what they want.
Business Funding Proposal Template
The purpose of streamlining your sales process is to make sure you don't have to reinvent the wheel for every proposal or sales pitch. This streamlining by using great software saves you time, going above and beyond creating a customized pitch proposal template or using a free business proposal template Word doc.
Proposable offers you access to a library of business proposal templates that stretch across a variety of industries. Our library includes: 
Sales Proposal Templates

Business Proposal Templates

Business Funding Proposal Templates

Insurance Proposal Templates

Event Proposal Template

And many more found here:

Proposal Templates
Better Proposals Start Here