Selling Services
The process of selling services has always been a bit of a challenge. In many cases, you are essentially selling yourself and a service that you can provide. You have to instill confidence that you are the right person for the job while also providing enough convincing evidence that you are in fact proficient at the service you provide. In this article we tackle the subject of selling services and explore some ways that you might be able to increase your sales today, as well as taking a look at some of the main avenues for selling your service.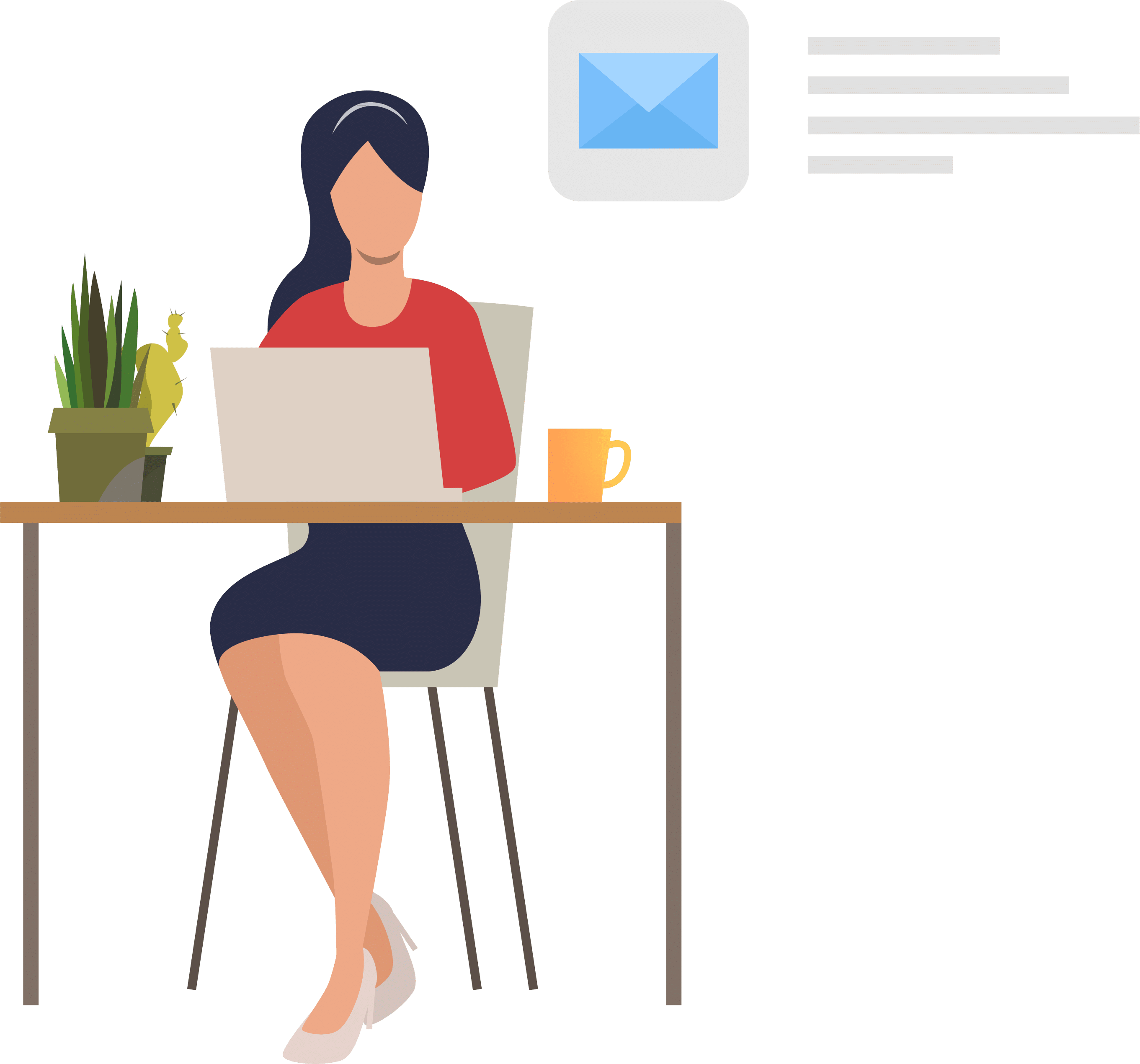 Send Proposals + Collect E-Signatures
Selling a service is a common process used by many entrepreneurs. Typically, the process of basic service selling techniques would work as follows:
Find customers. This is done by research a potential customer base and identifying ways to find new customers.

Planning an approach. Once a seller has put together information about their customers and what they want, they can then start planning what services the seller can provide to solve their problems and needs.

Making contact. The seller would then approach their potential customer in a way that incites trust. This is where marketing comes in, as well as advanced sales techniques.

Identifying customer needs. The seller personalizes their unique approach to that one specific customer to provide them with a customized service experience.

Choosing the right service. The seller would consider their range of services that would best meet that customer's needs.

Sales presentation. Present your service's features and benefits.

Deal with objections. Be ready to ensure your customers that your product works and tackle any concerns or objections they may have.

Close the sale. When the client seems ready to say yet, quit talking and address their minor questions when ready.
So what about selling a service vs a product? Selling a service differs significantly from techniques to sell a product. For products, the customer journey more or less ends when they have the product in their hands. For services, the services need to be carried out over a period of time.
In a small service industry, business owners have to be able to sell themselves, their team, and the value they can provide. This is especially true when it comes to selling strategies and techniques. The art of selling services involves really understanding the needs of one's customer base and knowing exactly how to provide a service they find valuable. Some good examples of companies and industries that sell their services effectively include remote selling engineering services, consultants, psychologists, and personal stylists.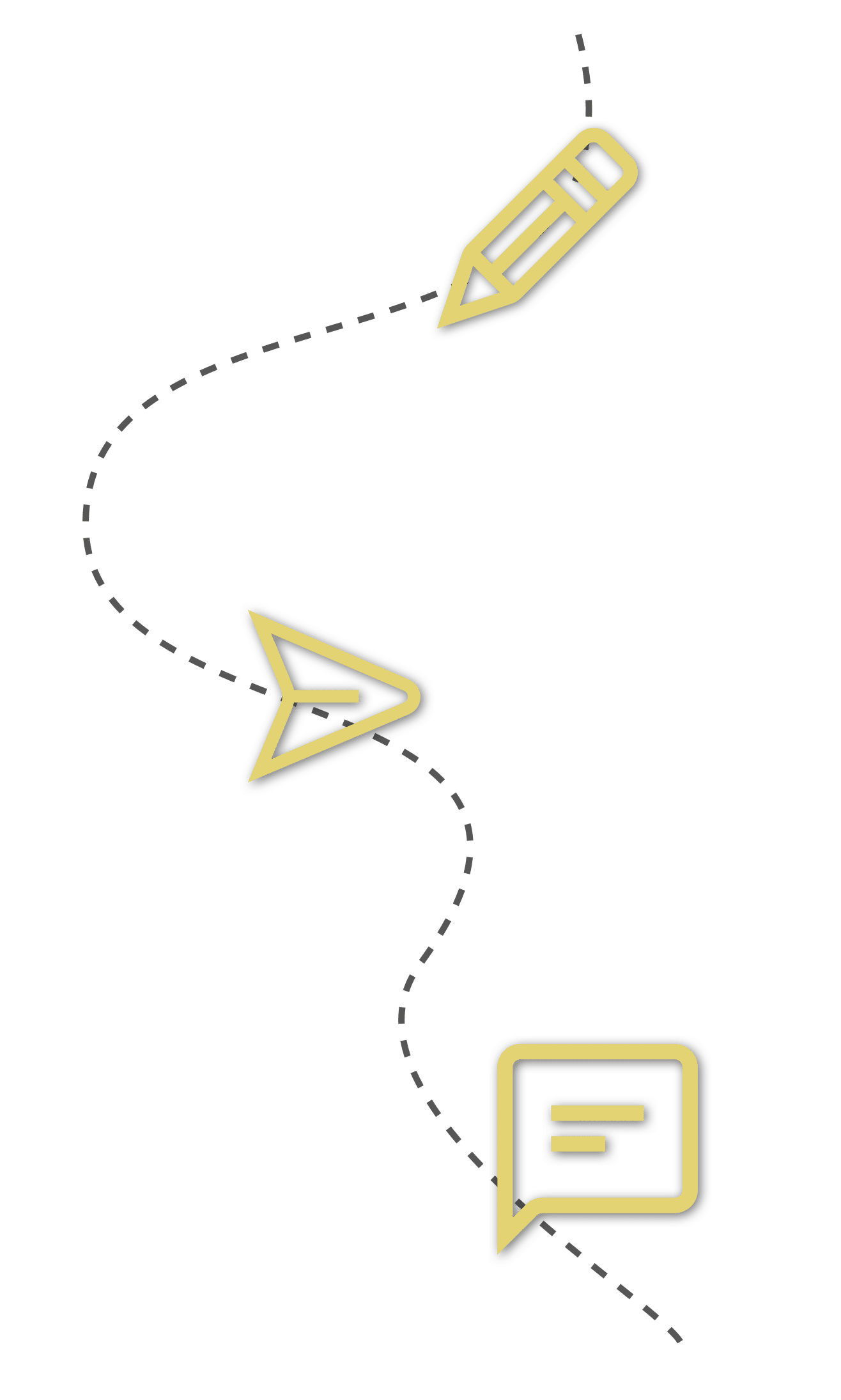 Selling services on Amazon has become quite popular. Under Amazon Services, one can find a wide range of services available, including:
Yard work

Automotive care

Computer and electronic repair

Lessons

Classes

Business workshops

Amazon installation services like plumbing, electric, etc.

Home cleaning services

Tutors or specialty instructors

Business enrichment or creating sales models for consulting and professional services (B2B)
And much more. The Amazon services list is steadily growing. Becoming an Amazon service provider requires a very easy process. You simply need to download the Selling Services on Amazon app and set up an account. You will see all of the never jobs available in your area and only need to choose the ones that align with your schedule. There are no upfront costs and you get the benefit of the trust customers have in Amazon. However, it's highly competitive, and there is a chance that Amazon may not choose to enroll you.
Some selling strategies in marketing for Amazon Services include having General liability insurance from the get-go, have all of your licensing for trade professions on hand, and know whether you will sell pre-packaged services or recurring services with a subscription plan. This will make the approval process much smoother.
Because services are recommended next to relevant products, you'll be able to reach a significant range of potential customers who need your services. A struggling business may choose to sell their services on Amazon because of the visibility that Amazon provides. However, selling services on Amazon reviews that are negative could significantly impact your ability to continue to sell services on Amazon, as the review system is a major indicator of value to Amazon shoppers. If your score is too low, Amazon may boot you from the platform.
Selling services on Amazon requires an extensive background check and approval process. However, being an Amazon seller of physical products is quite a bit easier. When it comes to product vs service selling on Amazon, selling a product is as simple as packing it up and shipping it out, while services are a little more in-depth.
How to sell a product on Amazon
Amazon has really changed the ways that people shop online. The massive site has pretty much anything you need and doesn't specialize in any one niche. Sell on Amazon or SOA lets you list and immediately begin the process of selling your products right away. Once a customer chooses your product, you will get a notification to ship it or let Amazon fulfill the order via Easy shop. You'll get your funds after deducting listing fees right away.
How to sell anything online
If you want to know how to successfully sell online, including through Amazon, it depends quite a bit on the product you want to sell. Direct selling techniques usually involve email campaigns, advertising on social media, etc.
Marketing products and services on Amazon
Amazon takes on a lot of marketing for you. The better your reviews, the more likely you are to be boosted in terms of advertising. You can also invest in advertising your products and services directly through Amazon's Ad Campaign platform.
Amazon Vendor Central and Seller Central are the main hubs for sellers on Amazon to track their sales, reviews, reports, and more. They are also where sellers can set up advertising campaigns for their products with ease. These types of hubs are one of the best things about selling on Amazon, as they make the selling process a breeze. Businesses could really benefit from these tools and the visibility that Amazon provides.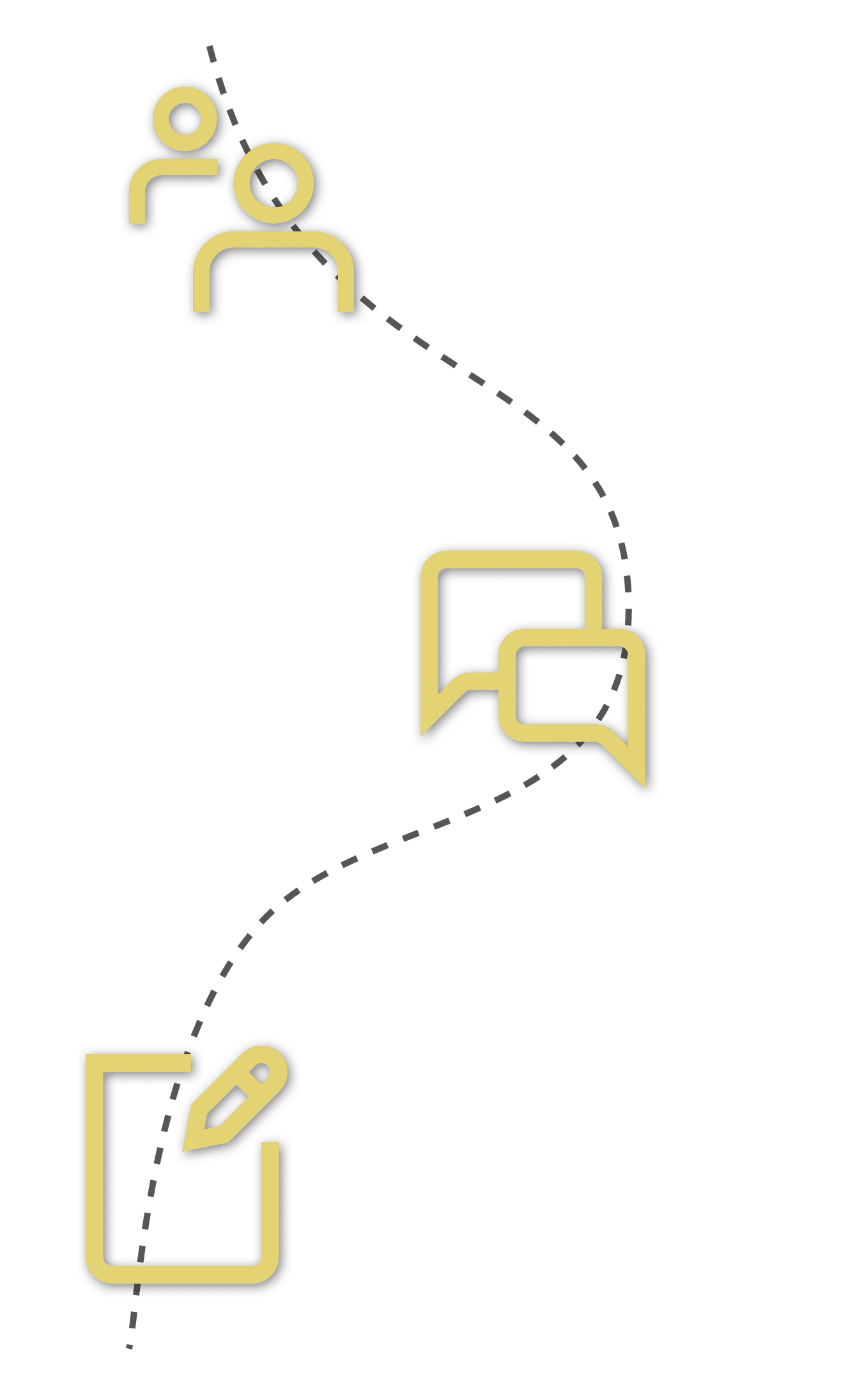 If you want to get into service selling but don't know where to start, you're in luck. There are a ton of excellent service selling strategy techniques out there to help you get started. To start, it's important to understand the difference between product and service. Selling a product more or less ends when the customer has the product and uses it. Selling services, however, only end once the service is completed. The company is involved in the customer journey in its entirety.
How to sell a service business
It all begins with knowing your service. Imagine any questions a possible customer may ask and have the answers ready ahead of time. Understand absolutely everything about your target demographic and the value of your services.
How to sell a service to a customer
To start, it's very important to find the "pain point" that convinces your customer to purchase your service. What problem do they need solved? What can you do to solve it?
How to sell a professional service business
Professional service firms include service providers like lawyers, architects, financial advisors, and more. These professions rely heavily on word of mouth but also benefit significantly from intense content-based marketing.
How to sell consulting services
One good way to market and sell your consulting services is through referrals. If a customer is really happy with your consulting services, they'll recommend you to others. Offer incentives for existing customers to do so, such as a referral program.
How to sell services more profitably
Profitability comes down to marketing. Word of mouth is crucial for many service businesses because personal reviews both positive and negative can greatly impact a business's bottom line. Look at how you can manage your reviews and retarget customers that may have been unhappy.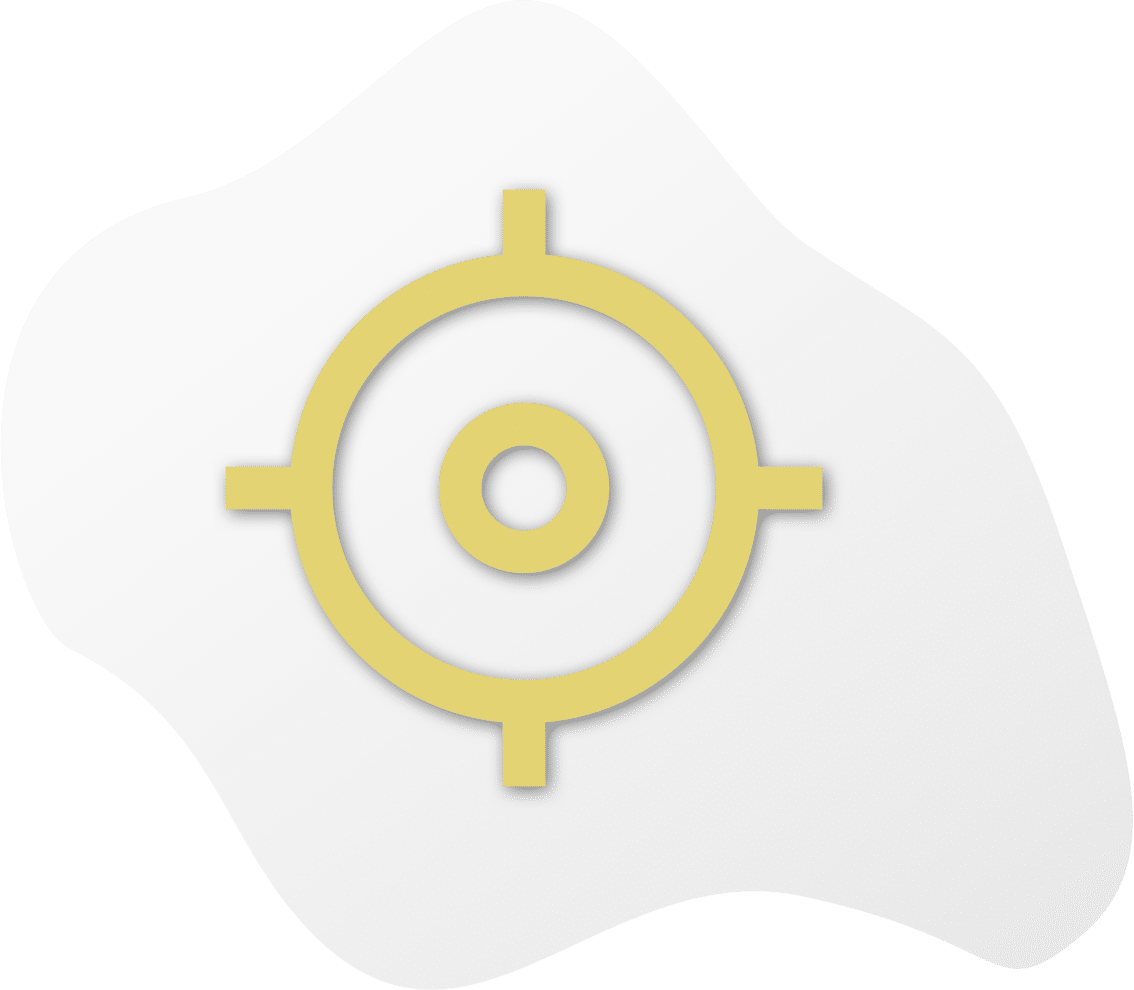 There are a variety of ways that an entrepreneur or an organization can improve their sales process through selling strategies. Let's look at some sales techniques tips.
To start, it's important to put yourself in your customer's shoes. This is in order to understand exactly why your product or service is relevant or not relevant. You may think you have a solid understanding of your customer's needs, but once you look at things from their perspective, the truth could be much different. From this, you'll need to either change up your product or service, or look at a different target audience. This is normal and part of figuring out your specific niche and audience.
One of many popular selling techniques in retail involves practicing your sales pitch. The psychology of selling involves knowing how to get your customer excited about buying from you. What can you say that will convince them? What would a seller have to say in order to convince you to buy their product? Know the benefits of your services or products, rather than simply its features, though you should also be well-versed in those as well. To learn more, check out Proposable's article on "How to close a deal."
If you want to really know how to sell anything to anybody or how to sell better, it all comes down to knowing your customer, knowing your pitch, and knowing your product. These things can take some time to really understand, but it's very important to start studying up on your industry and your customer base right away. This is part of growing a business, and getting familiar with who your customers are and their needs can ensure that your business becomes very successful.
Send Proposals + Collect E-Signatures
Best proposal software ever! 
I've tried soooo many proposal softwares and I'll never try another one after Proposable. It's so easy to use and it looks good, which all the others don't.
Smart, reliable, and constantly improving.
Proposable just works. I can make visually interesting sales presentations, dynamically insert content, and execute agreements. Proposable powers our entire sales process.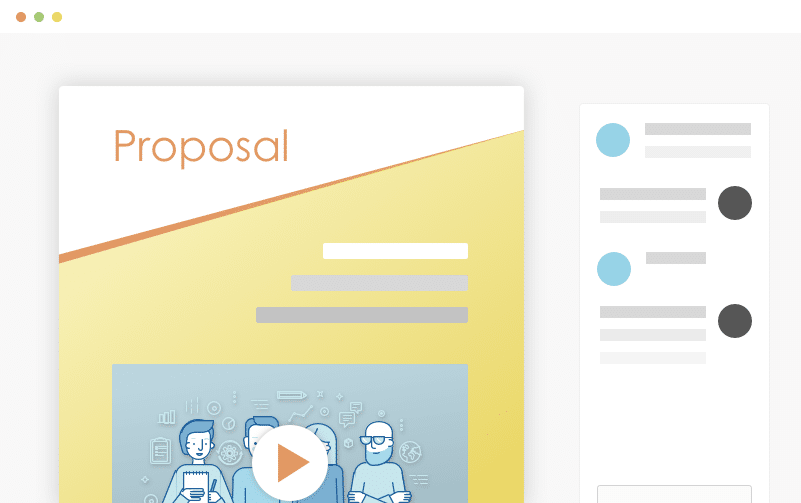 Wow Your Customers
Blow your clients away with a beautiful proposal that stands out above the rest. Add video and rich-media directly into your proposal pages for a more immersive sales presentation that's sure to make an impact.
Set Your Prices
Quickly build quotes, bids, and estimates with our flexible estimate block. With optional line-items, optional quantities, taxes, discounts and more, you can quickly represent your products and services in a polished and readable format. Organize all your products and services in the Pricing Catalog for instant recall.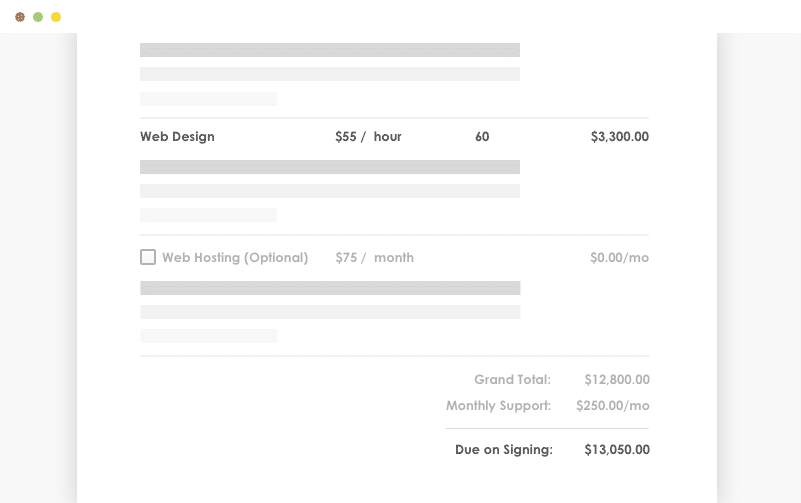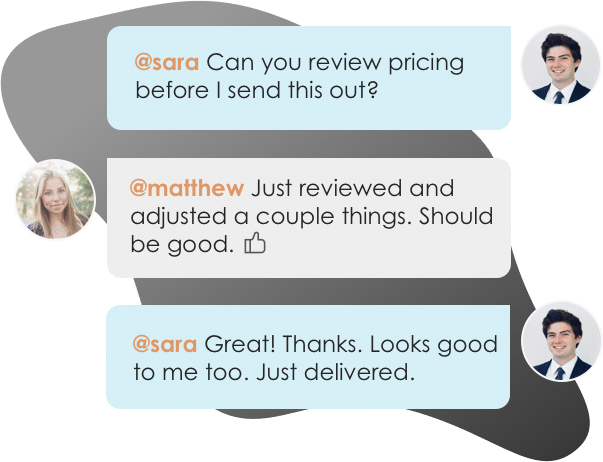 Work With Teammates
Easily collaborate with teammates on proposals. Mention team members to bring them into a proposal, or re-assign ownership when you need to handoff the proposal to another teammate.
Get It Signed
Close the deal faster with integrated e-Signatures. Place signatures, initials, and text field elements throughout your proposal wherever you need prospects to take action and your prospect is guided through a quick acceptance workflow to complete their acceptance. Counter-signing support is also included.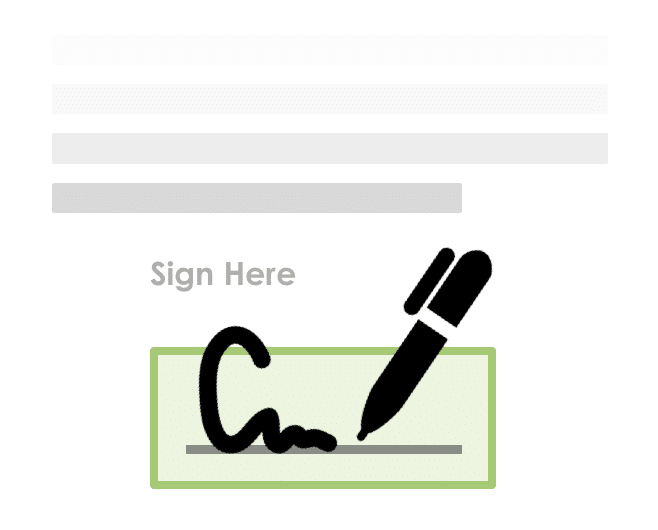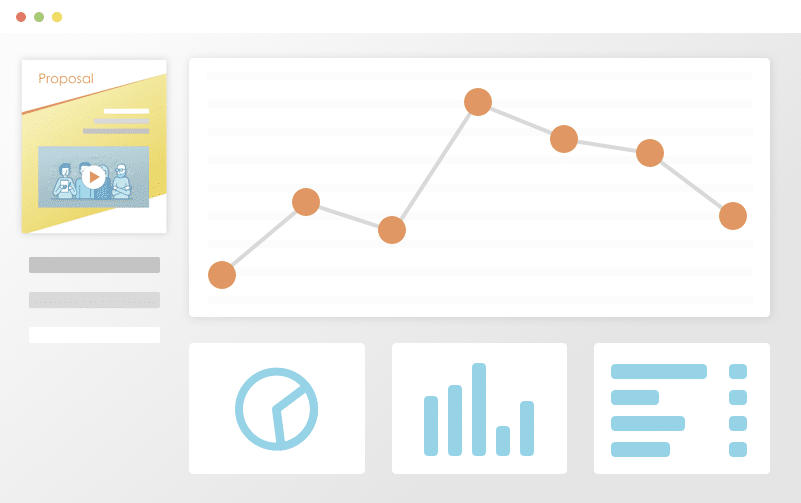 Track Everything
Ever wonder what happens to your proposal after you hit "send"? See detailed analytics and measure how each recipient is interacting with your sales material. Turn on real-time text or email notifications for proposal views and other key events.
Get Your Time Back
Save time and headaches by skipping the painful copy/paste and find & replace on all new proposals for your prospects and customers. Simplify your new proposal workflow to just a few clicks and go from spending hours on customizing new proposals to just minutes.