Sales Proposal Software
Create, deliver, and track your proposals in minutes with modern sales proposal software. Isn't it time for a better solution? It's free to try!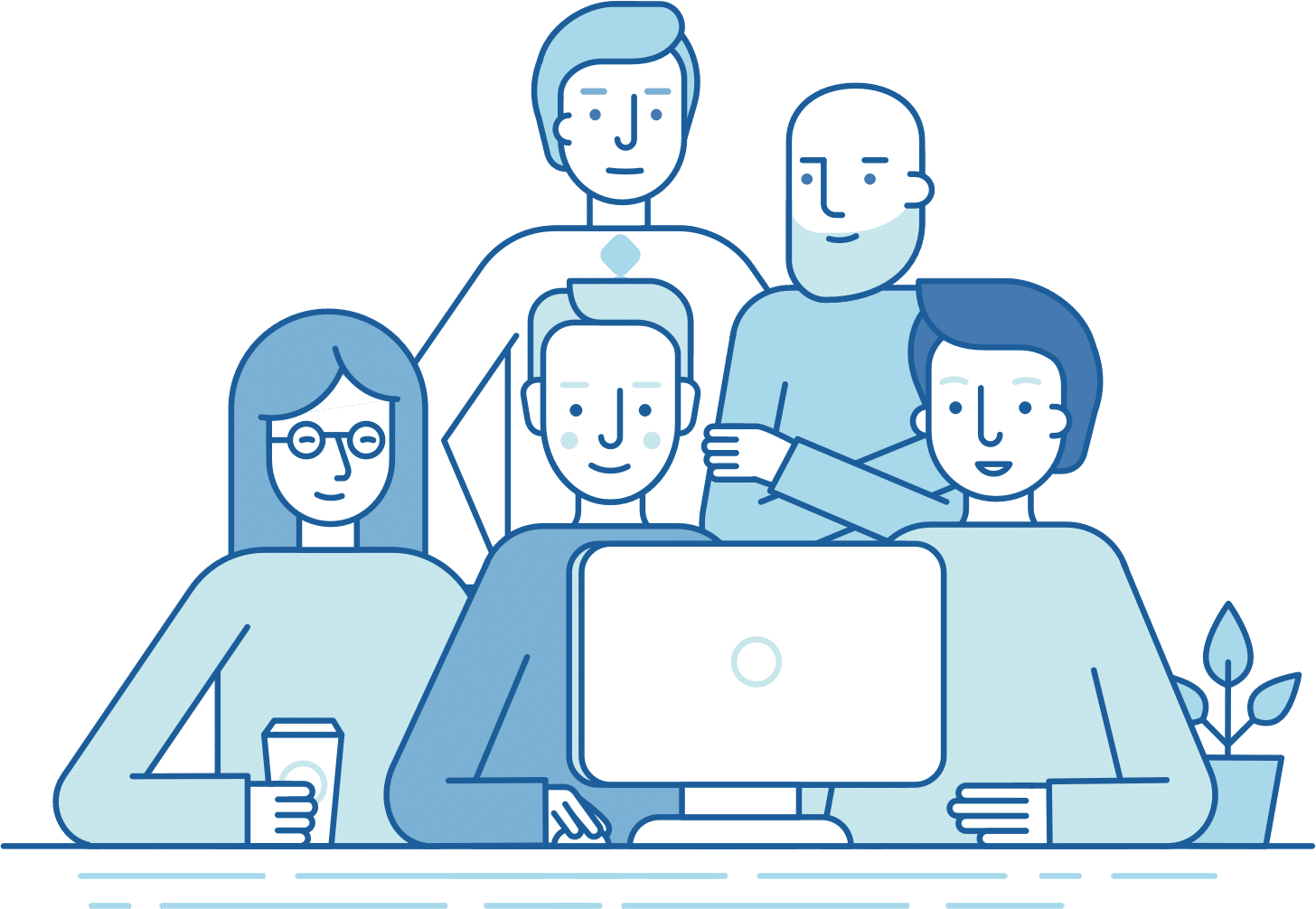 Best proposal software ever! 
I've tried soooo many proposal softwares and I'll never try another one after Proposable. It's so easy to use and it looks good, which all the others don't.
Smart, reliable, and constantly improving.
Proposable just works. I can make visually interesting sales presentations, dynamically insert content, and execute agreements. Proposable powers our entire sales process.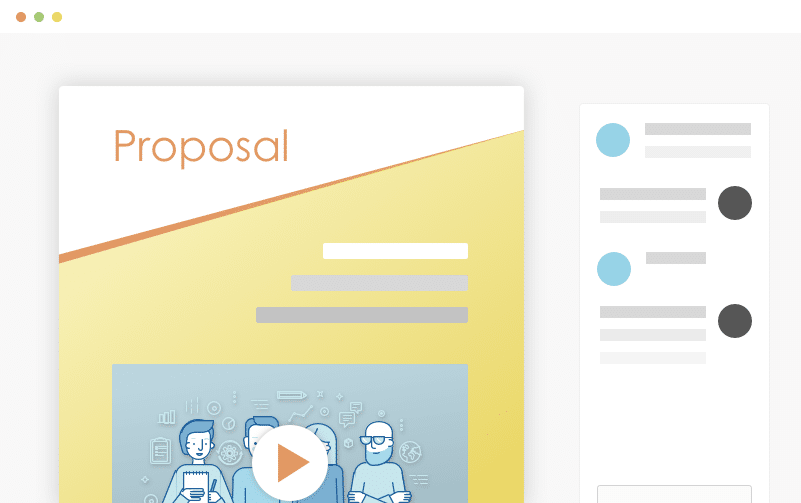 Wow Your Customers
Blow your clients away with a beautiful proposal that stands out above the rest. Add video and rich-media directly into your proposal pages for a more immersive sales presentation that's sure to make an impact.
Set Your Prices
Quickly build quotes, bids, and estimates with our flexible estimate block. With optional line-items, optional quantities, taxes, discounts and more, you can quickly represent your products and services in a polished and readable format. Organize all your products and services in the Pricing Catalog for instant recall.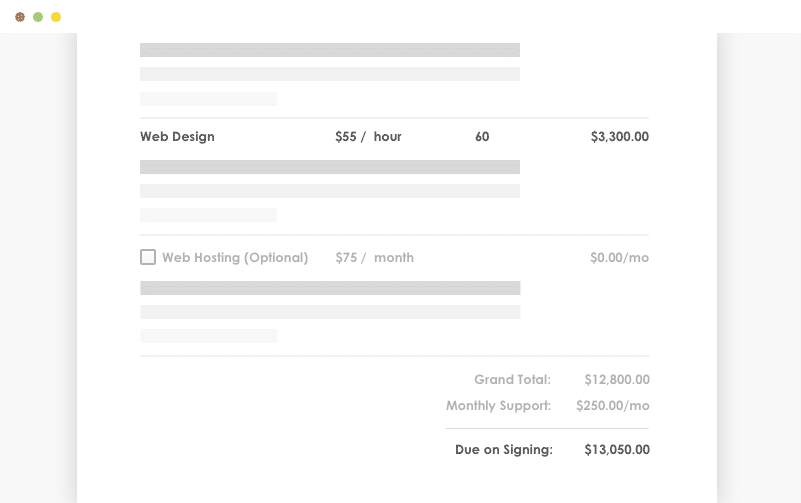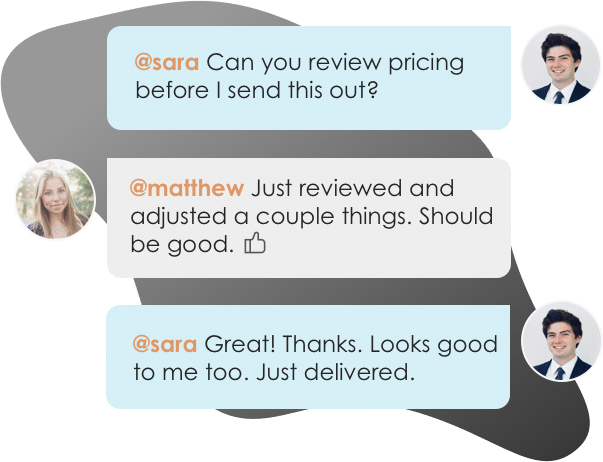 Work With Teammates
Easily collaborate with teammates on proposals. Mention team members to bring them into a proposal, or re-assign ownership when you need to handoff the proposal to another teammate.
Get It Signed
Close the deal faster with integrated e-Signatures. Place signatures, initials, and text field elements throughout your proposal wherever you need prospects to take action and your prospect is guided through a quick acceptance workflow to complete their acceptance. Counter-signing support is also included.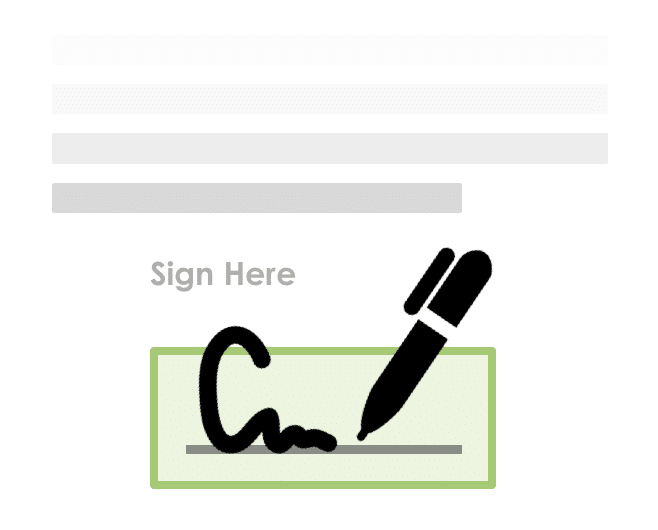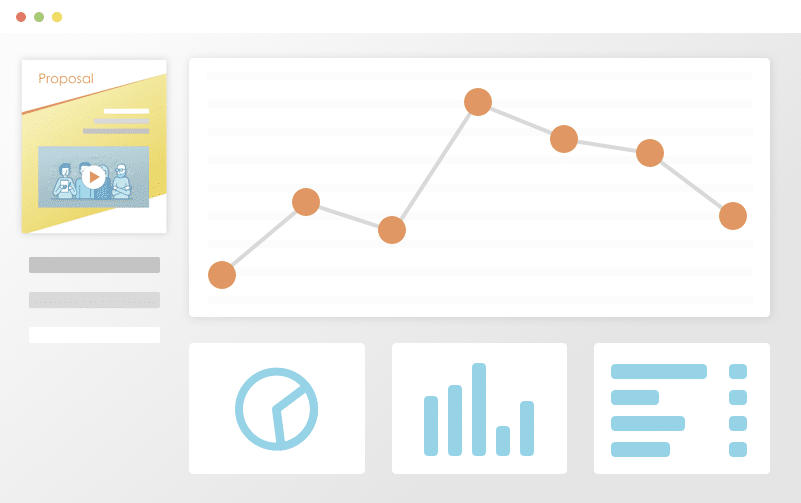 Track Everything
Ever wonder what happens to your proposal after you hit "send"? See detailed analytics and measure how each recipient is interacting with your sales material. Turn on real-time text or email notifications for proposal views and other key events.
Get Your Time Back
Save time and headaches by skipping the painful copy/paste and find & replace on all new proposals for your prospects and customers. Simplify your new proposal workflow to just a few clicks and go from spending hours on customizing new proposals to just minutes.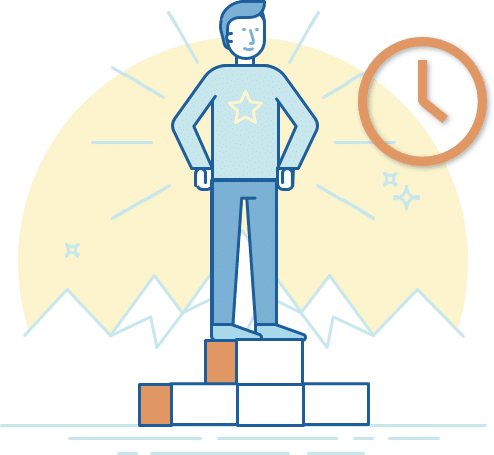 Better Proposals Start Here
Sales proposal software is a suite of tools that business owners and managers can use to automate the process of writing proposals and presentations. It is generally used in response to a request for proposals (RFP). The best proposal software 2020 can generate quotes and supporting documentation needed for pitching or bidding on a project.
The best part of using a free business proposal template Word doc or PDF is that it creates efficiencies for your organization and salespeople. You can quickly create customized proposals in a relatively short time.
Instead of spending hours generating a single document, a business proposal template free download keeps all of your information in one central location that you can easily call upon when out in the field or at your desk. These features are all available because of Web 2.0 and cloud technologies. And since business automation is the key to more sales, you stand to do only improve by using this type of software.
Using sales proposal software also increases transparency across your entire organization. When everyone has access to the same data, information, and insights, it can boost company morale and promote camaraderie among your sales staff.
Plus, this type of software makes the process faster by offering features that are conducive to producing documents almost as quickly as opening a new account. Sales proposal software allows you to create template language for various document sections that you regularly reuse by storing them in the cloud for faster access and custom offers.
As you can see, using sales proposal software has several advantages for the company that chooses to use it. How can your company improve the proposal process right away? Implement this type of technology. Trust us, your team and clients will thank you for it.
Since offering templates, Microsoft has been the leader when finding a free online proposal template. Proposal template Word was the top choice among business managers for a long time. However, the advent of newer cloud-based technologies means that you might be missing out on cutting down the time and increase the results of your sales proposal writing process.
A SaaS proposal template software program is akin to going from driving a manual vehicle to an automatic one. Instead of having to focus upon when to shift, the sales proposal software does it for you. So why make the switch from Microsoft to a more modern solution? Here are a few compelling reasons:
You can create proposals faster and more uniformly

Sales teams spend more of their time selling, not searching

Your organization can create more accurate, consistent proposals

Teams can cross-collaborate when using proposal software

Automation allows you to skip tasks that computers can handle

The proposal writing process is easier on everyone, including your clients
Plus, templating software uniformities also demonstrate to judges and courtrooms that you are attempting to create a similar proposal method across your organization, which can help under certain legal disputes with clients or contractors. If you have too many templates floating around your organization, that can signal disorganization and inefficiencies from the top down. Do yourself a huge favor by using a comprehensive proposal template Word that allows you to customize your offerings for individual situations while still providing a sense of conformity.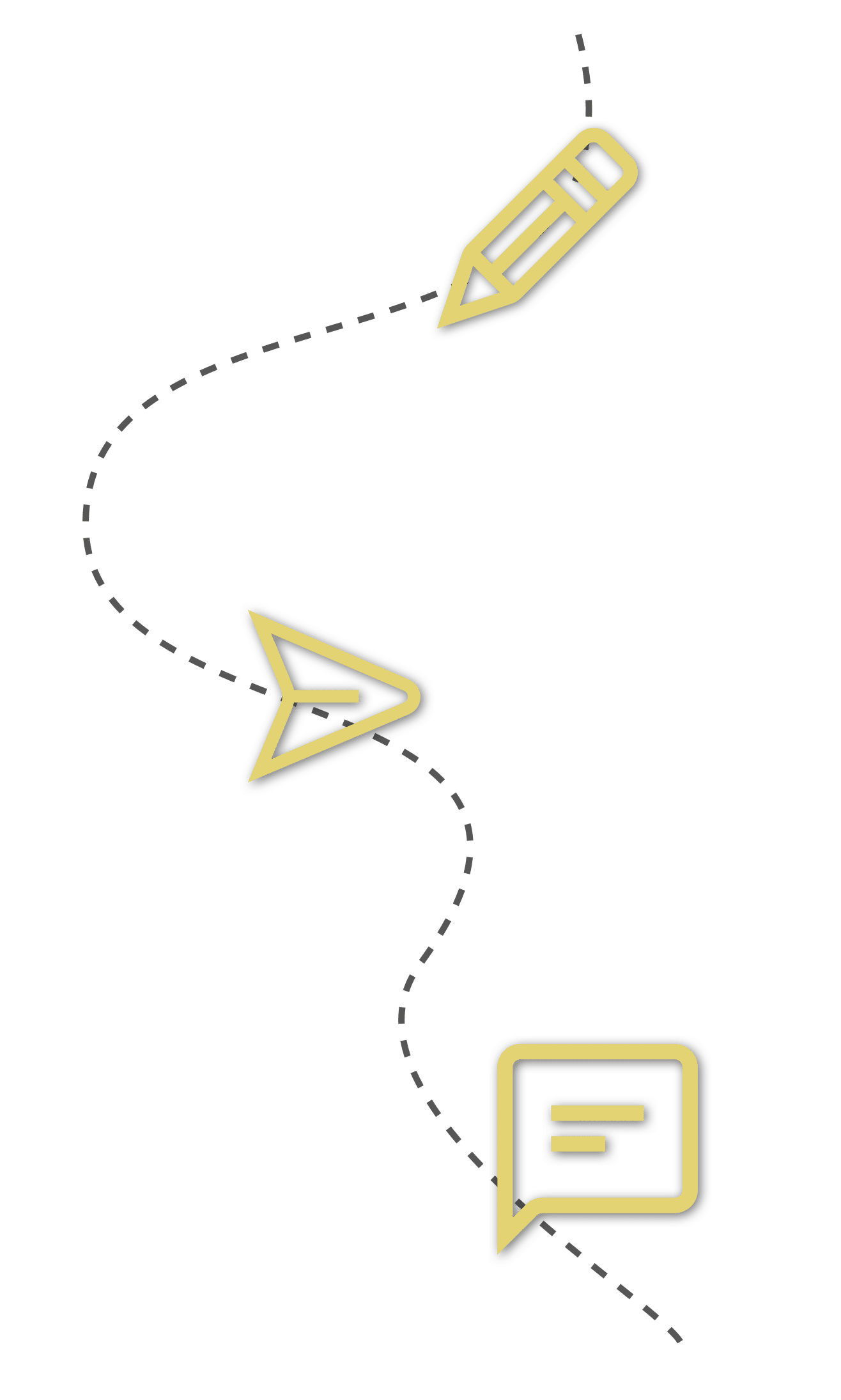 Sales proposals are an essential part of conducting business or brokering significant deals. When you create better proposals, you have a direct impact on the focus of your organization. So, what are some tips for creating better proposals when trying to make more sales? Let's take a closer look:
Focus
Sales proposals work best when you focus on the goals of your prospects. You can add extraneous suggestions, but you should first attempt to address their hard objectives. Sales teams can mention opportunities in other areas by treating them as an add-on or as a segway into another project.
Length
Sales proposals are often way too long for their intended audience. Somehow, there is a belief that the longer a proposal it, the better it is. That is an old adage that couldn't be further from the truth. Companies are savvier these days and understand that bigger isn't always better.
Contract
Instead of submitting a straightforward proposal, try adding a contract at the very end. It's not uncommon. Doing so is actually one way for you to gain a competitive advantage over other companies that aren't trying as hard to make the sale. That way, when your client is ready to decide, your contract is already there.
The good news is that there is a better proposals alternative, like Proposable, that can help you incorporate these tips and so much. You might even be able to find better proposals pricing, as well.
Who doesn't love free? Well, you might not like it as much when you are unboxing or downloading your free proposal software. Free online proposal software isn't all it's cracked up to be, even when it comes to completely free software in general. However, when you are looking for free proposal management software, you might want to carefully weigh out your options.
Here are a few pros and cons of using a free online business proposal generator:
Disadvantages of Using Free Software
You receive limited documentation and support;

Over time, developers lose interest and may stop supporting the program

Advertising tends to overrun a free program and slow it down over time

Some free software has inherent security issues with little recourse to fix it

The interface and layout of a free program are not user-friendly.
Advantages of Using Free Software
It's free! How can the price get any better? Unless they pay you…

Although extremely rare, you can sometimes find a program that is just as good as a paid versions

Free software is often compatible with popular applications such as Google Docs or Microsoft Word
If free sounds attractive, weight out the pros and cons carefully, If making a bad investment is your concern, then try to find the best free proposal software that offers a free trial, like Proposable.
Open Source Proposal Generator
While an open-source proposal generator has its place in business, it's not for everyone. This assertion is particularly true for companies that rely upon cultivating a professional image. Whether you use paid or open-source proposal management software, both can help you create a proposal sketch that converts.
Here is how using a proposal generator can help your business:
Gives Your Offer a Foundation
Going from manual or free proposal software is one way that you can solidify your offering. Proposal software companies, like Proposable, have created template language and elements that help you generate proposals faster than before.
Real-Time Updates
Instead of having to manually email proposals, proposal software saves everything in the cloud. This means that your team and organization can access the most up-to-date version of any given document
More Responses and Opportunities
No longer is your sales pipeline clogged by procrastination and communication issues. When you use sales proposal generation software, your team no longer faces the long road of crafting the perfect proposal. Instead, it's a matter of customizing already-existing templates for the particular offer in front of you.
There are several advantages associated with using an open-source proposal generator. Just make sure that you are using the right one for your target audience and organizational climate.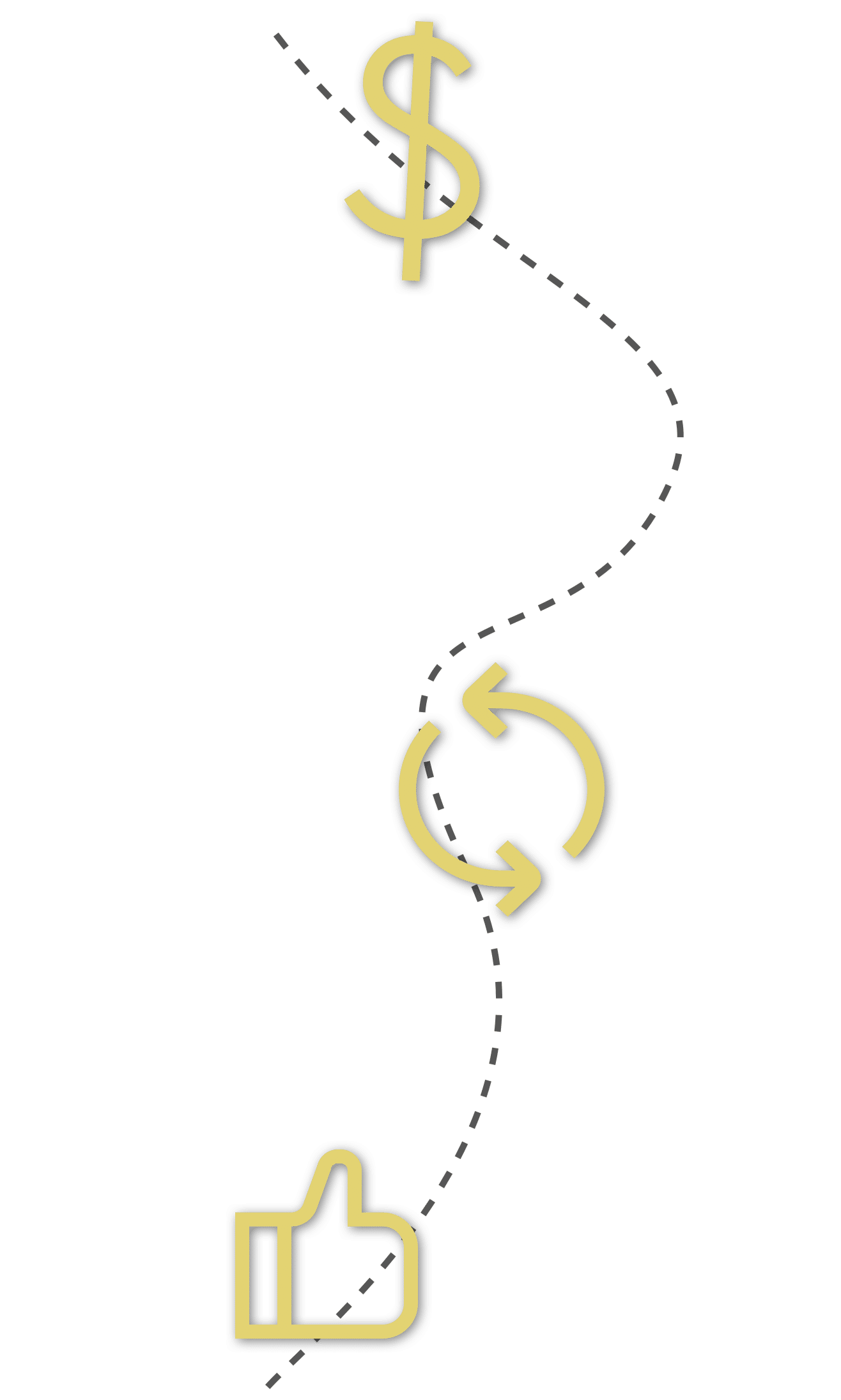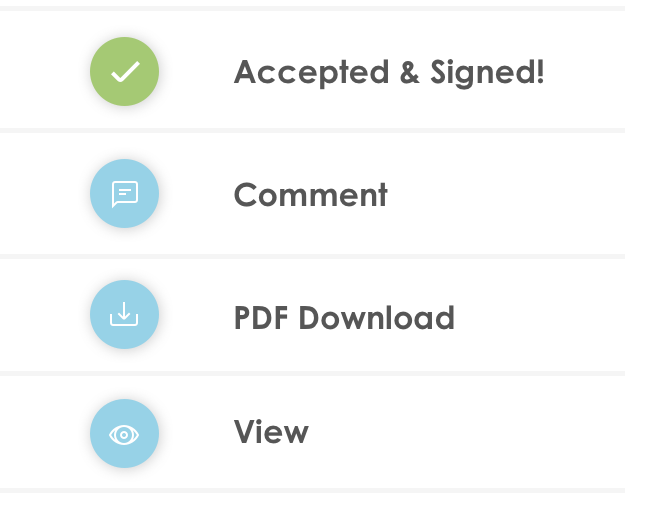 An RFP is one of the single most important documents that a business can use to ensure that it is meeting a prospect's needs before getting hired for the job. Since companies that send out RFPs write them regularly, you might want to consider implementing RFP response automation software to help you move the process along.
The reason we use paid or open-source RFP software is to mitigate the chances of failure during the process. RFP responses require sales teams and business managers to respond to the same questions manually over and over again. As you can imagine, with today's technology, repeating tasks that are unnecessary and wasteful.
Software also helps you avoid omitting key elements by creating templates that comprehensively address the RFP writing process. Missing essential details such as requirements or requests may lead to an incomplete bid. Remove this doubt from your team by switching from manual to automatic proposal generation.
Plus, different companies and industries require different RFP proposal formats. Your proposal writing software is one way that you can save multiple template forms and call upon them later in the process.
Better Proposals Start Here