Sales Cycle 
Confused about what a Sales Cycle is? Want to know why a thoughtful & planned sales cycle is so important to your bottom line? In this article, We dive into the what, why, and how of sales cycles and how they can impact your business.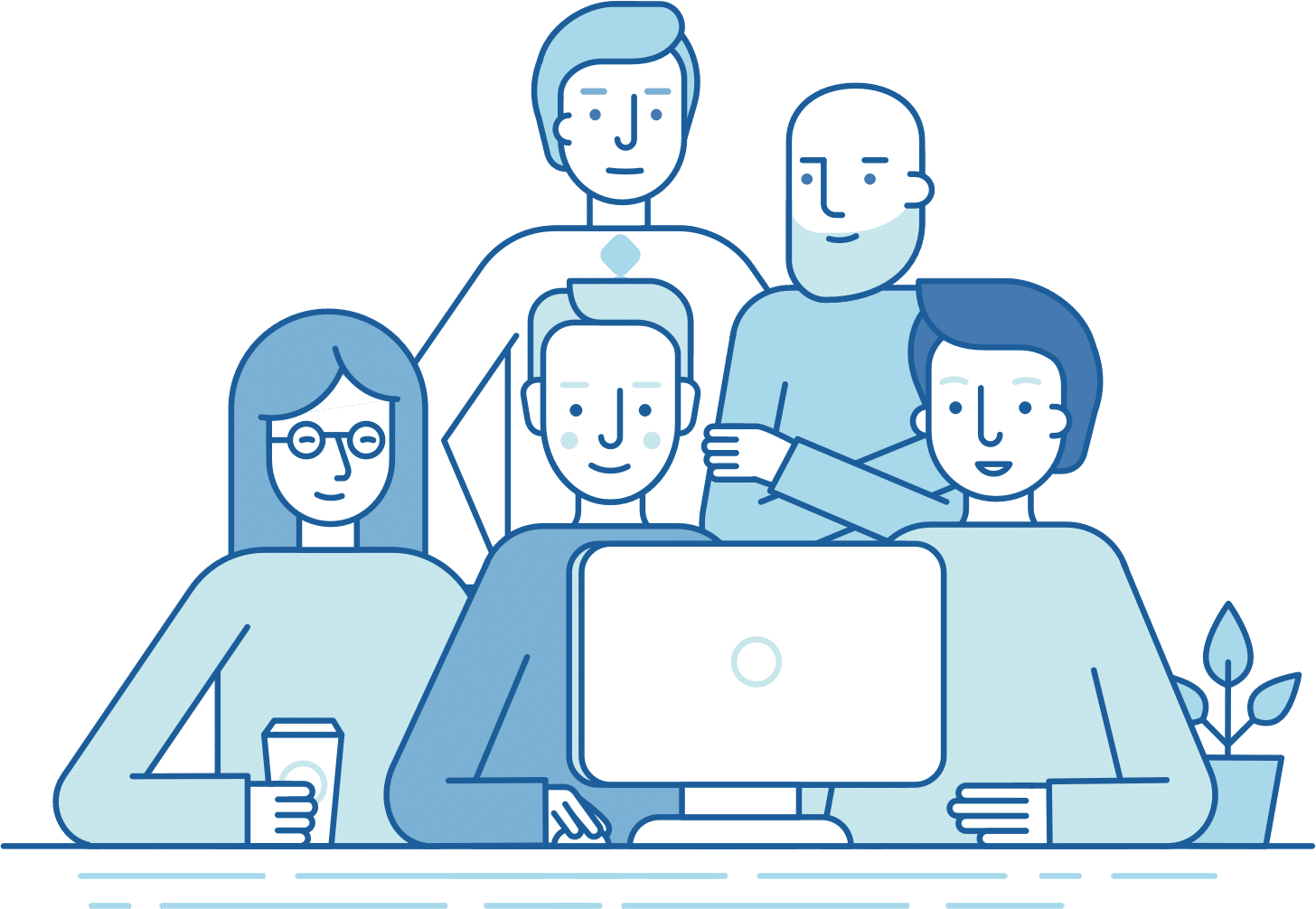 A sales cycle is the tactical approach to sales that includes specific steps for a company to close with a new customer. It's crucial to understand how the sales process works in your industry because it helps to assess accountability, strengths, and weakness of all the departments involved in making the sale. Understanding sales cycles involves understanding it's stages. Most types of sales cycles are as follows: prospecting, preparation, approach, presentation, handling objections, closing, and follow up.
Of course, different industries will employ different sales cycles. For example, the Saas sales process steps in a software sales cycle is much more in depth. It involves both push and pull marketing. For the push end, you have lead identification, need discovery, solution evaluation, purchase decision, and opportunity reflection. On the pull end you have lead identification, research needs for organic search potential, content optimization creation to satisfy organic search needs, customer discovery based on needs.
These push and pull marketing strategies feed into each other creating an ongoing cycle. This ends up being what is referred to as a long sales cycle. A long sales cycle is beneficial as its process allows for your company to get a deeper understanding of your target audience.
Audit Procedures by Transaction Cycle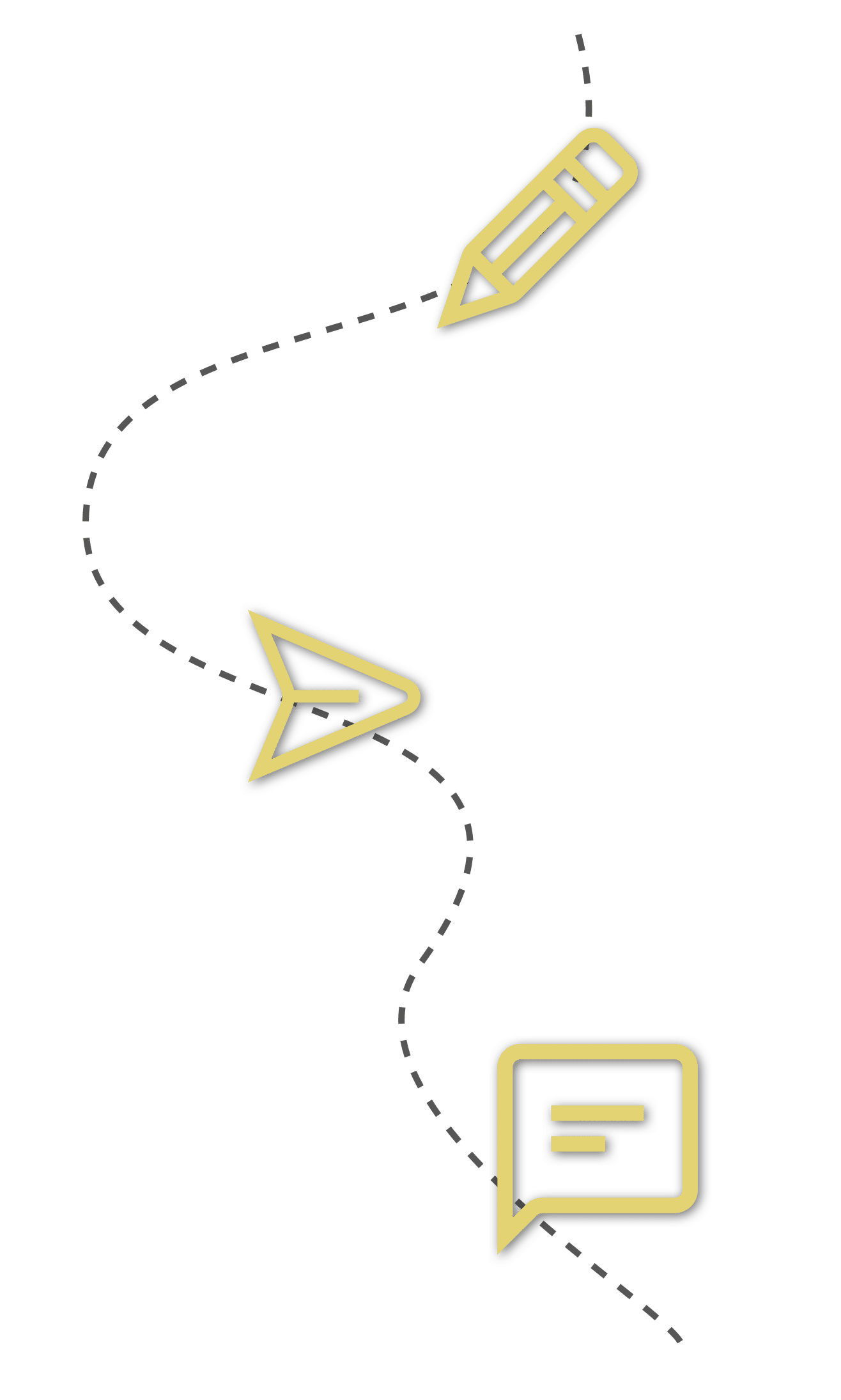 In addition to your sales cycle you'll also have a transaction or accounting cycle to contend with. Sales cycle accounting has to do with both the sales and collection cycle, which is also referred to as the three Rs: Revenue, Receivables, and Recipients. In other words, it's the means of tracking customer purchases and payments, payments to suppliers, employees, and lenders.
The typical process of cash flow goes like this: customer, sales department, credit department, shipping, accounts receivable, accounting/treasury. The main purpose of the audit procedures by transaction cycle is to make sure that each transaction is supported by the internal control on sales cycle—i.e, the necessary documents such as an approved sales order, shipping documents, invoices, etc.
Keeping track of your sales and revenue is crucial to all industries because these are the very things that pay your employees and keep your businesses running. These audit procedures by transaction cycle identify your main sources of income, thereby defining your sales funnel and the ways in which your customers can engage with you. You can learn more about sales tracking and audit procedures here.
The insurance industry requires proper insurance sales training, which requires mastering the insurance sales cycle. However, the insurance sales process is much different than that of selling regular products and services. To sell insurance you must first sell yourself, then your company, and then your product. Your target customer must empathize with and trust you completely.
If you were to look at an insurance process flow chart it would look something like this: prospecting, preparation, approach, presentation, handling objections, closing, and follow-up. Whether you're selling life, car, home, or medical insurance, you want your entire pitch to be tailored to your individual prospects. This is precisely what makes the sales cycle unique in an insurance sales business, not to mention that prospecting (the first step) is a 24/7 thing.
That's why the proper training in insurance sales is necessary, as well as having a template to work from. With the right template you can customize each pitch without having to start from scratch with every potential customer. Your prospects will appreciate the effort you put into your presentation and they'll feel that their needs have been taken into consideration. You can start off on the right foot with our customizable Insurance Proposal Template.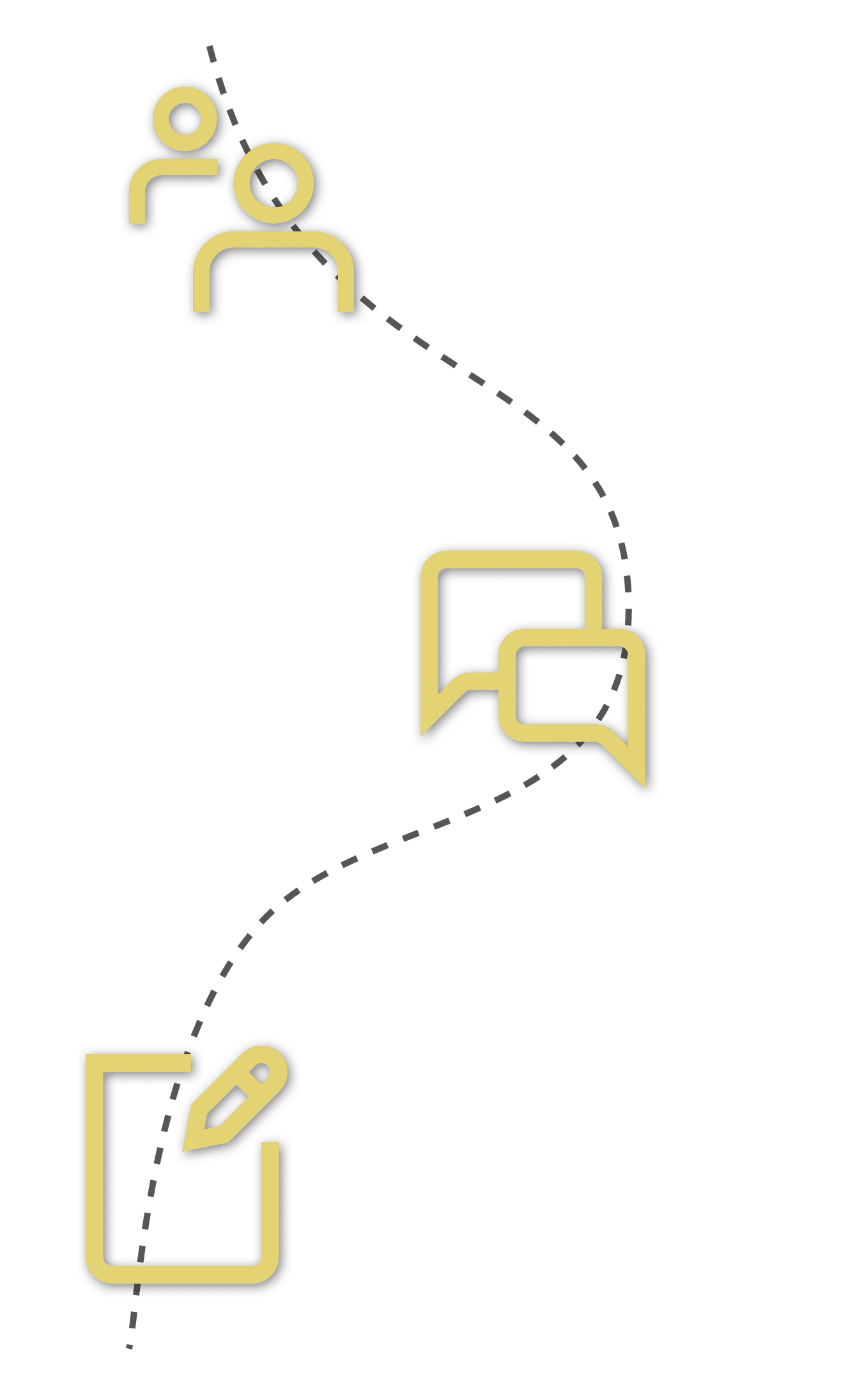 Sales cycles vary by industry and company, therefore no two sales process examples will ever truly be the same. Remember this next time you google what are the 7 steps of the sales process? Because you will also come across an 8 step sales process, a 5 step sales process, and even a 10 step sales process. The most common sales process flowchart you'll come across involve prospecting, initial contact, qualifying, needs assessment, sales pitch/product demo, proposal, handling objections, closing, and follow-up.
All sales processes are important to your business as they will improve efficiency by repetition, promote organization within your sales team, and increase revenue and forecasting accuracy. How you create your sales process will depend entirely on what you're selling and who your target audience is, which is why each sales process definition is different.
One sales cycle example is the software sales cycle for Saas, which involves two strategic types of marketing. On one end you have the traditional 5-7 step sales process: identifying your target audience, need discovery, solution evaluation, purchase decision, and reflection. On the other end you have steps taken towards optimization regarding organic search potential, content optimization creation, and customer discovery.
Another sales cycle example is the insurance sales process which involves a more straightforward procedure—prospecting, preparation, approach, presentation, handling objections, closing, and follow-up. In addition, many insurance companies encourage their sales people to include referrals as their last step as a means of marketing.
As you can see, each sales cycle is customizable to each individual company, and rightfully so. While one business finds success with an 8 step sales process, another company will only benefit from a full 10 step process. It all has to do with what products or services that you're selling and who you're selling them to. 
B2b sales and marketing  is another example of how different each sales cycle is. This is especially true when it comes to business solutions. The B2b sales cycle can be divided into seven steps after identifying and defining who is responsible for the sales, i.e., the marketing team vs the salesperson.
From there, the basic steps are as follows: prospecting, pre-approach, actual approach, handling and overcoming objections, the closing, and the follow-up. Of course in addition to the step-by-step process, the B2b sales flow also focuses on personalized customer communications and interactions. That means building a rapport through active listening, critical thinking, and asking the right questions.
Aside from getting to know your customers and creating a marketing approach, you always want to track and measure your progress by using KPIs. KPIs (key performance indicators) are precisely what help you and your team set and achieve marketing goals. They will indicate your strengths and weaknesses so that you can adjust your B2b sales and marketing accordingly.
Much like Saas, the B2b process flow involves both push and pull marketing strategies, which means in addition to your KPIs, customer personalization, and the 7 step process, you must also optimize your content for organic search potential. Once you are educated about your target audience and create need0based content, it will allow them to find you, review what you have to offer, and decide whether or not you are an authoritative and trusted source.
So to recap, your B2b sales process flow should involve the 7 steps of the B2b sales cycle, search engine optimization (SEO), customer personalization, and utilizing KPIs to track and measure your progress.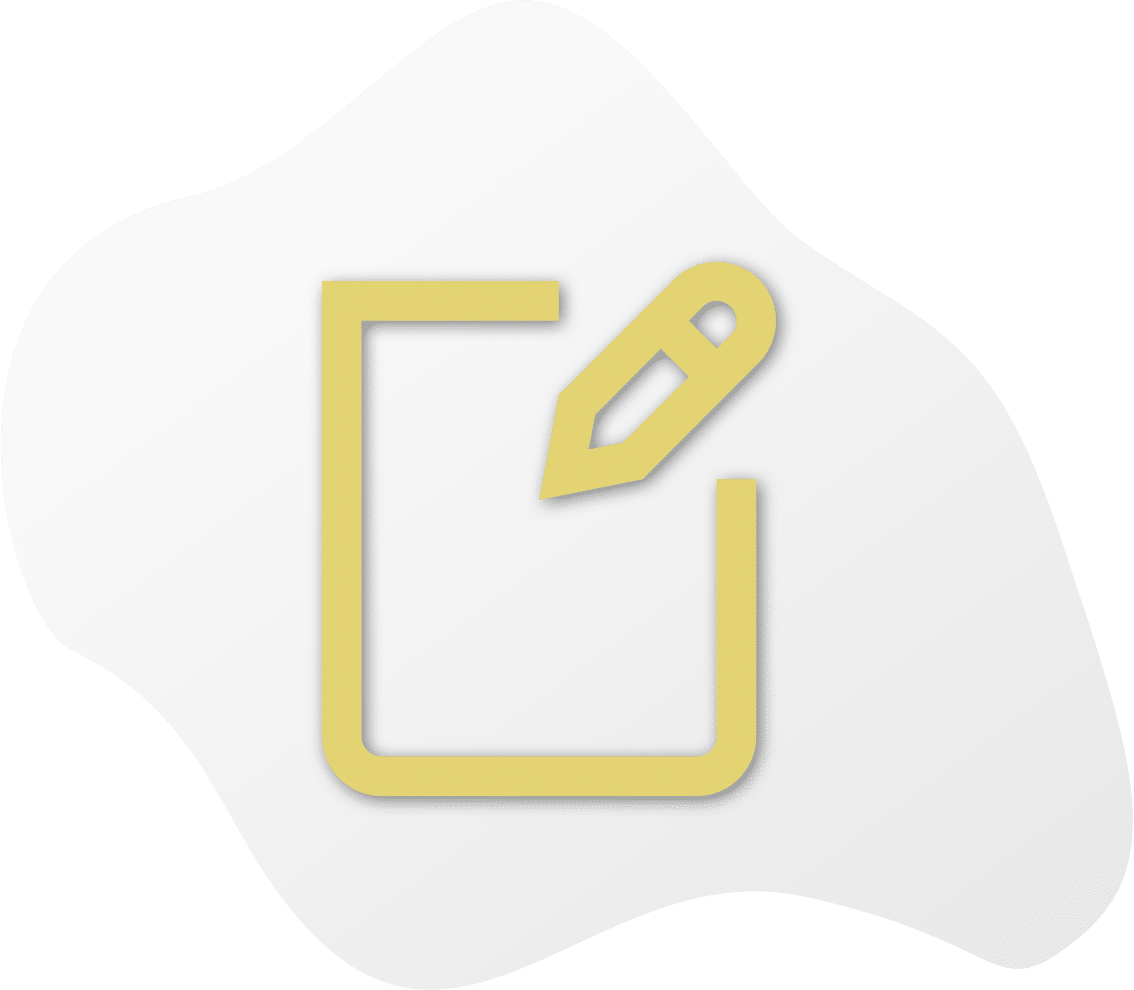 Better Proposals Start Here
Best proposal software ever! 
I've tried soooo many proposal softwares and I'll never try another one after Proposable. It's so easy to use and it looks good, which all the others don't.
Smart, reliable, and constantly improving.
Proposable just works. I can make visually interesting sales presentations, dynamically insert content, and execute agreements. Proposable powers our entire sales process.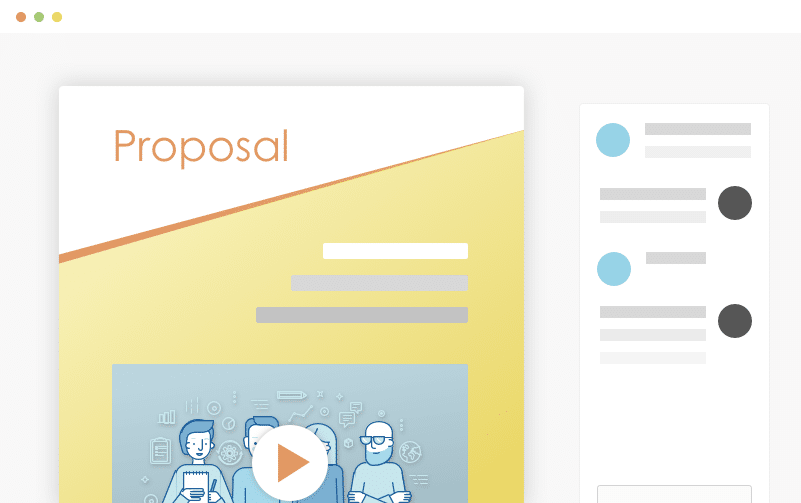 Wow Your Customers
Blow your clients away with a beautiful proposal that stands out above the rest. Add video and rich-media directly into your proposal pages for a more immersive sales presentation that's sure to make an impact.
Set Your Prices
Quickly build quotes, bids, and estimates with our flexible estimate block. With optional line-items, optional quantities, taxes, discounts and more, you can quickly represent your products and services in a polished and readable format. Organize all your products and services in the Pricing Catalog for instant recall.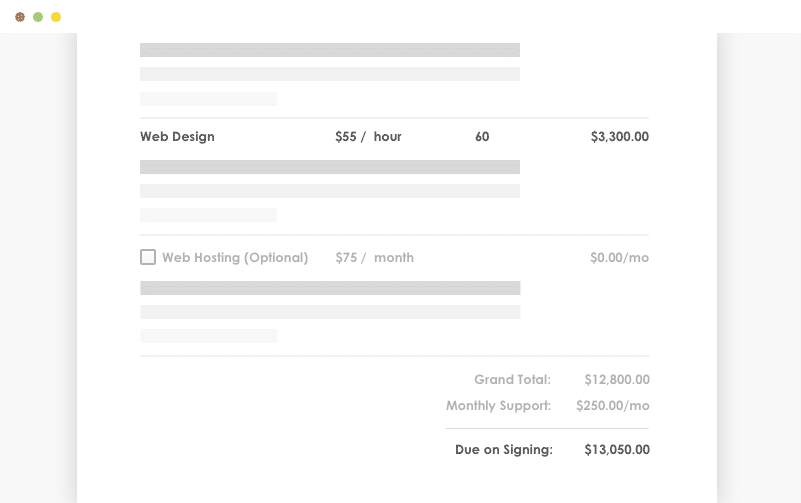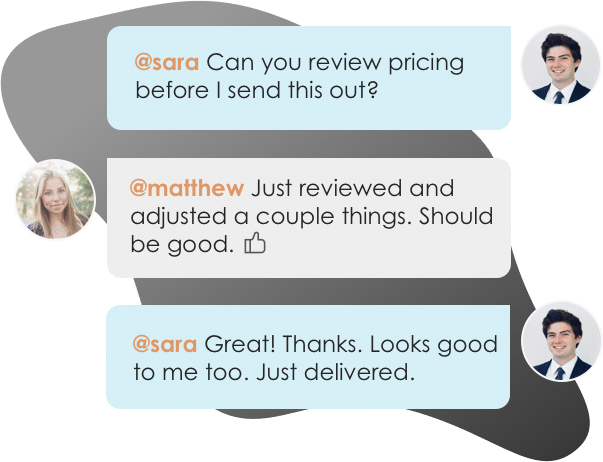 Work With Teammates
Easily collaborate with teammates on proposals. Mention team members to bring them into a proposal, or re-assign ownership when you need to handoff the proposal to another teammate.
Get It Signed
Close the deal faster with integrated e-Signatures. Place signatures, initials, and text field elements throughout your proposal wherever you need prospects to take action and your prospect is guided through a quick acceptance workflow to complete their acceptance. Counter-signing support is also included.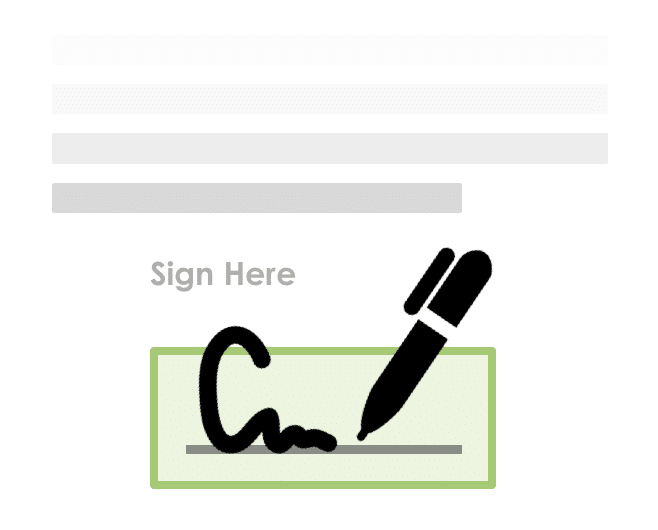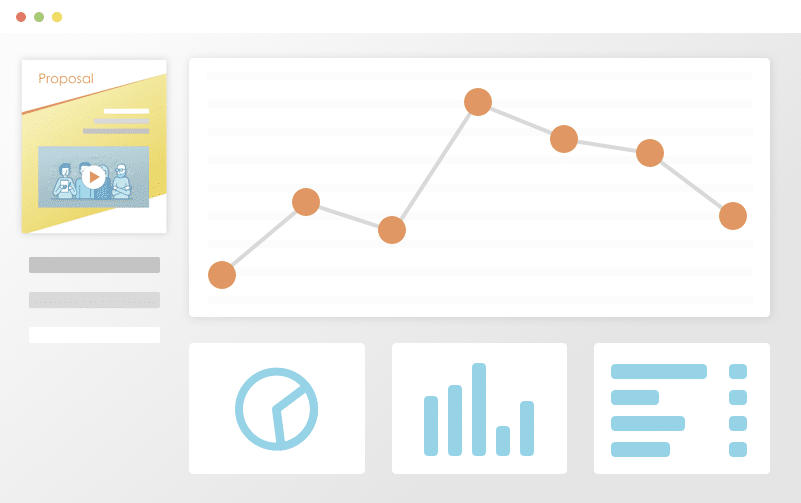 Track Everything
Ever wonder what happens to your proposal after you hit "send"? See detailed analytics and measure how each recipient is interacting with your sales material. Turn on real-time text or email notifications for proposal views and other key events.
Get Your Time Back
Save time and headaches by skipping the painful copy/paste and find & replace on all new proposals for your prospects and customers. Simplify your new proposal workflow to just a few clicks and go from spending hours on customizing new proposals to just minutes.