Quoting Software
Streamline how you create, deliver, and track all your quotes. Get started in minutes with a user-friendly quoting tool.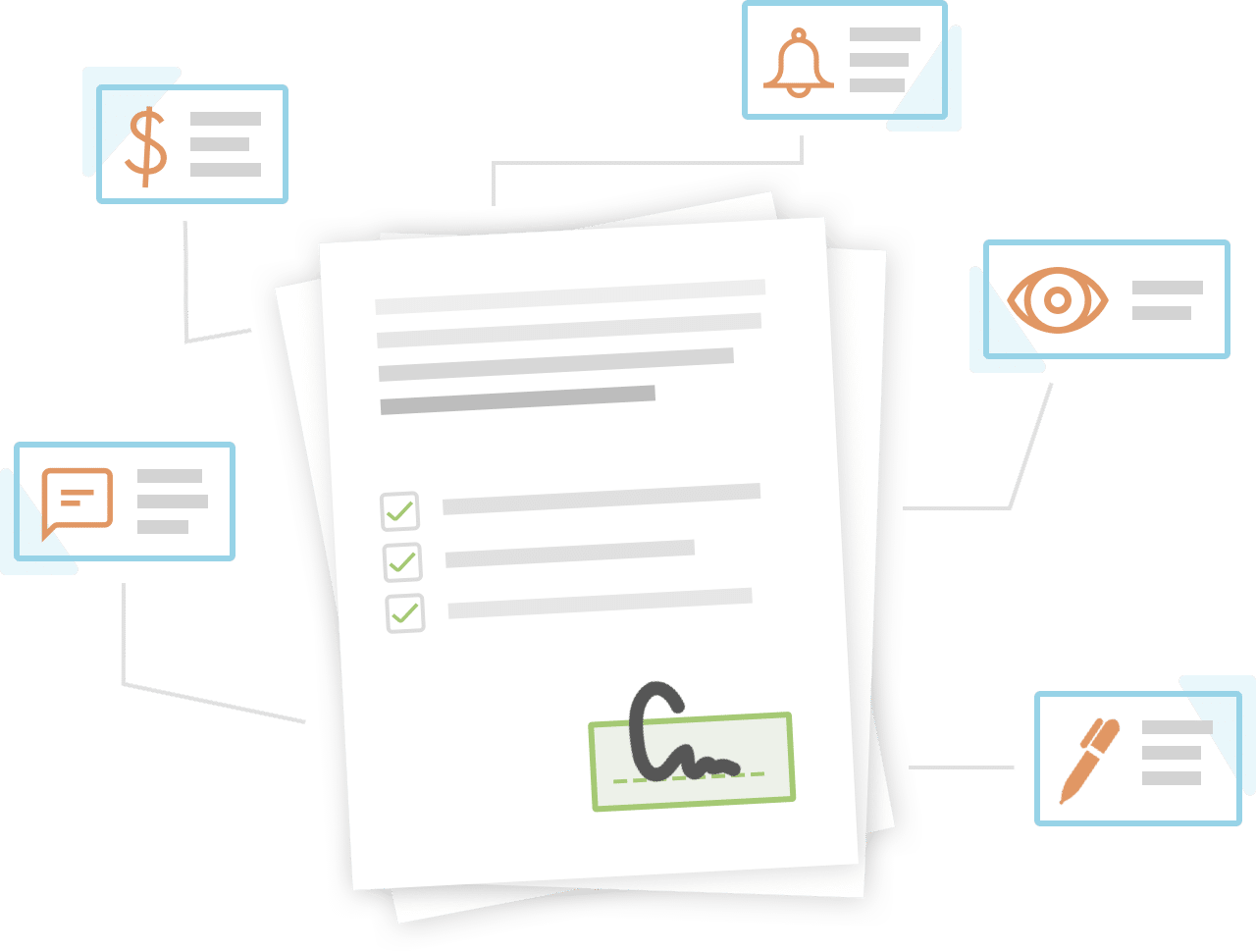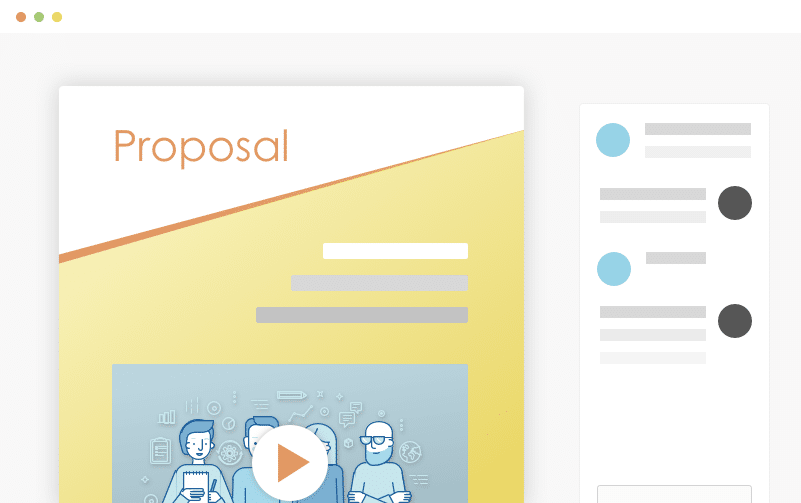 Wow Your Customers
Blow your clients away with a beautiful proposal that stands out above the rest. Add video and rich-media directly into your proposal pages for a more immersive sales presentation that's sure to make an impact.
Set Your Prices
Quickly build quotes, bids, and estimates with our flexible estimate block. With optional line-items, optional quantities, taxes, discounts and more, you can quickly represent your products and services in a polished and readable format. Organize all your products and services in the Pricing Catalog for instant recall.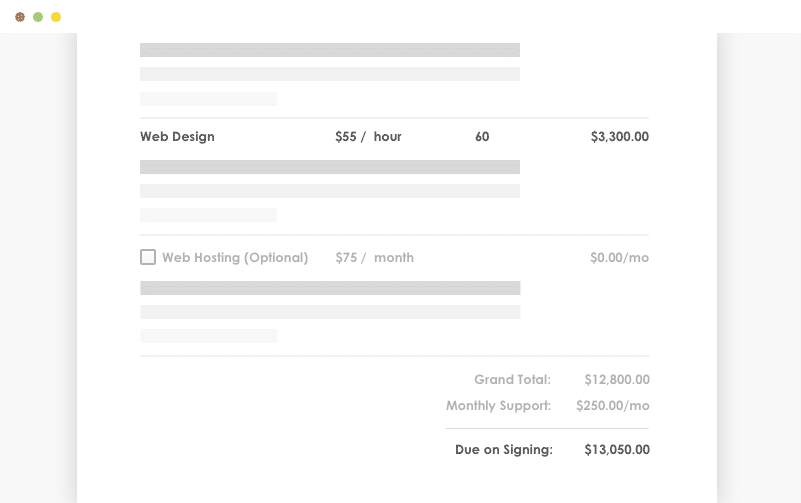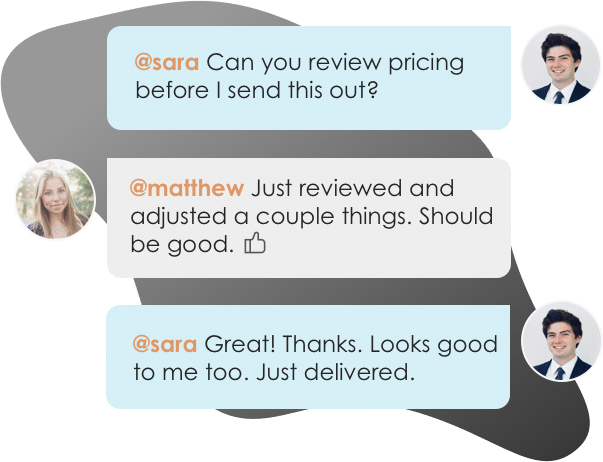 Work With Teammates
Easily collaborate with teammates on proposals. Mention team members to bring them into a proposal, or re-assign ownership when you need to handoff the proposal to another teammate.
Get It Signed
Close the deal faster with integrated e-Signatures. Place signatures, initials, and text field elements throughout your proposal wherever you need prospects to take action and your prospect is guided through a quick acceptance workflow to complete their acceptance. Counter-signing support is also included.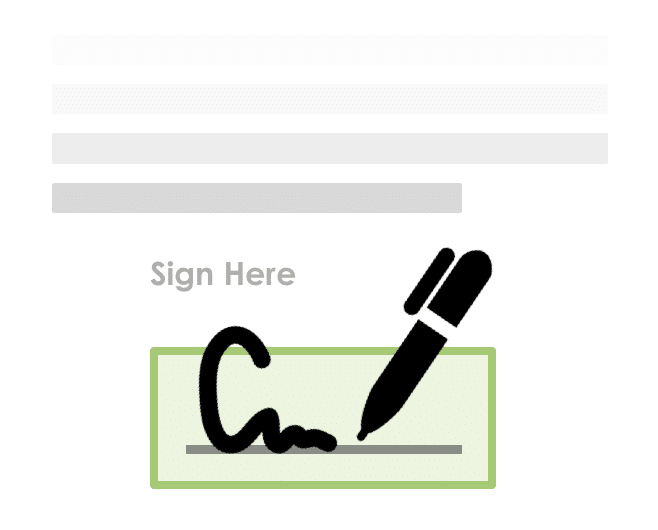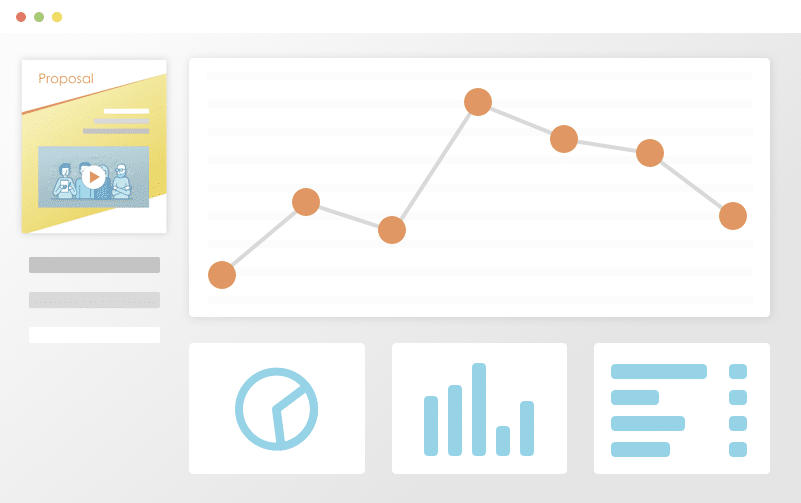 Track Everything
Ever wonder what happens to your proposal after you hit "send"? See detailed analytics and measure how each recipient is interacting with your sales material. Turn on real-time text or email notifications for proposal views and other key events.
Get Your Time Back
Save time and headaches by skipping the painful copy/paste and find & replace on all new proposals for your prospects and customers. Simplify your new proposal workflow to just a few clicks and go from spending hours on customizing new proposals to just minutes with proposal software.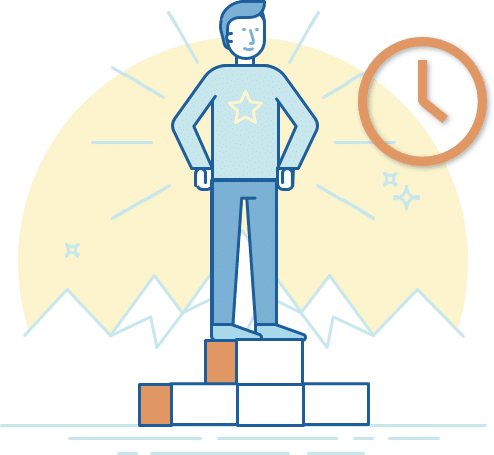 Best proposal software ever! 
I've tried soooo many proposal softwares and I'll never try another one after Proposable. It's so easy to use and it looks good, which all the others don't.
Smart, reliable, and constantly improving.
Proposable just works. I can make visually interesting sales presentations, dynamically insert content, and execute agreements. Proposable powers our entire sales process.
Better Quotes and Proposals.
Managing a small business is quite an undertaking. The owner or manager must have the tools to implement the businesses processes and practices effectively and efficiently. Small business owners have to find ways of selling like the major industry players if they seek to achieve lasting development. Sales technology is becoming an essential component that spurs economic growth.
One way of ensuring that your small business operations are as effortless as possible is by having the right type of software. Sales quoting software is often overlooked by small business owners who prefer other sales technology solutions. A robust quotation software open source platform helps you develop customer relationships while you streamline the nitty-gritty of your quoting procedure.
Business Benefits of Quotation Management Software
There are no second chances when it comes to making an excellent first impression. Your ability to create a comprehensive and professional quotation is a vital component of converting prospective buyers into satisfied customers. Using quotation software for small businesses helps with more comfortable and faster generation of sales quotes.
Lots of small business owners still distribute handwritten invoices to this day. Such documents are always disorganized and are stored in a single location, which makes it difficult to recall any documents, perform queries, and generate reports or statistical data.
Quoting Software works primarily to clean up the mess that is associated with processing sales when no form of automated software is used. There's plenty of free quoting software and easy quote software online. You can even find a free quotation letter format in word. In a digital age, those that keep up can stand out using quotation software free.
Faster Quotes using Templates:
Sales quoting software speeds up your company's ability to deliver quick and detailed quotes to your customers in every sales scenario.
Top quotation management software comes with various quote templates – some are free, while others are premium – you can utilize which decreases the lag-time typically experienced during creation and ultimately gets your price quotes into the hands of your prospects faster.
Integrating a quote management system into your operation is the best way to offer swift and accurate invoicing services to your customers. In fact, it's one of those subtleties that occur at a subconscious level. Each success and failure adds a drop in the buck to either side when interacting with your brand.
Take a closer look at this example:
Let's assume a traditional setup: the vendor creates bills or invoices then transferred to the consumer together with the product. The consumer then pays the amount stated on the invoice to the seller.
As you can see, being able to create professional templates for invoicing is an essential part of that smooth customer experience. When your customer interacts with your business and everything goes as expected, all of the little things you did well add up to a raving client base that can leverage word-of-mouth marketing.
If you run a small business — or perhaps you're just a startup — you should consider using free invoice templates for keeping track of all your outstanding invoices.
Even if your company has expanded to a point where you're always in need of accounting or bookkeeping solutions, you can decide to opt for an invoicing CRM quote module.
Fortunately, these business quotes apps usually come with a free quotation template doc, a quotation letter format in word or even a publicly accessible quote template Google Docs, which further simplifies your work. It's as easy as searching within the template index and then getting to work.
However, in most cases, the best quote builder for you would depend mostly on the kind of business you own. There are times when a free template does not work for the industry or scope of work and requires something more robust.
So, why all the hype about invoice templates?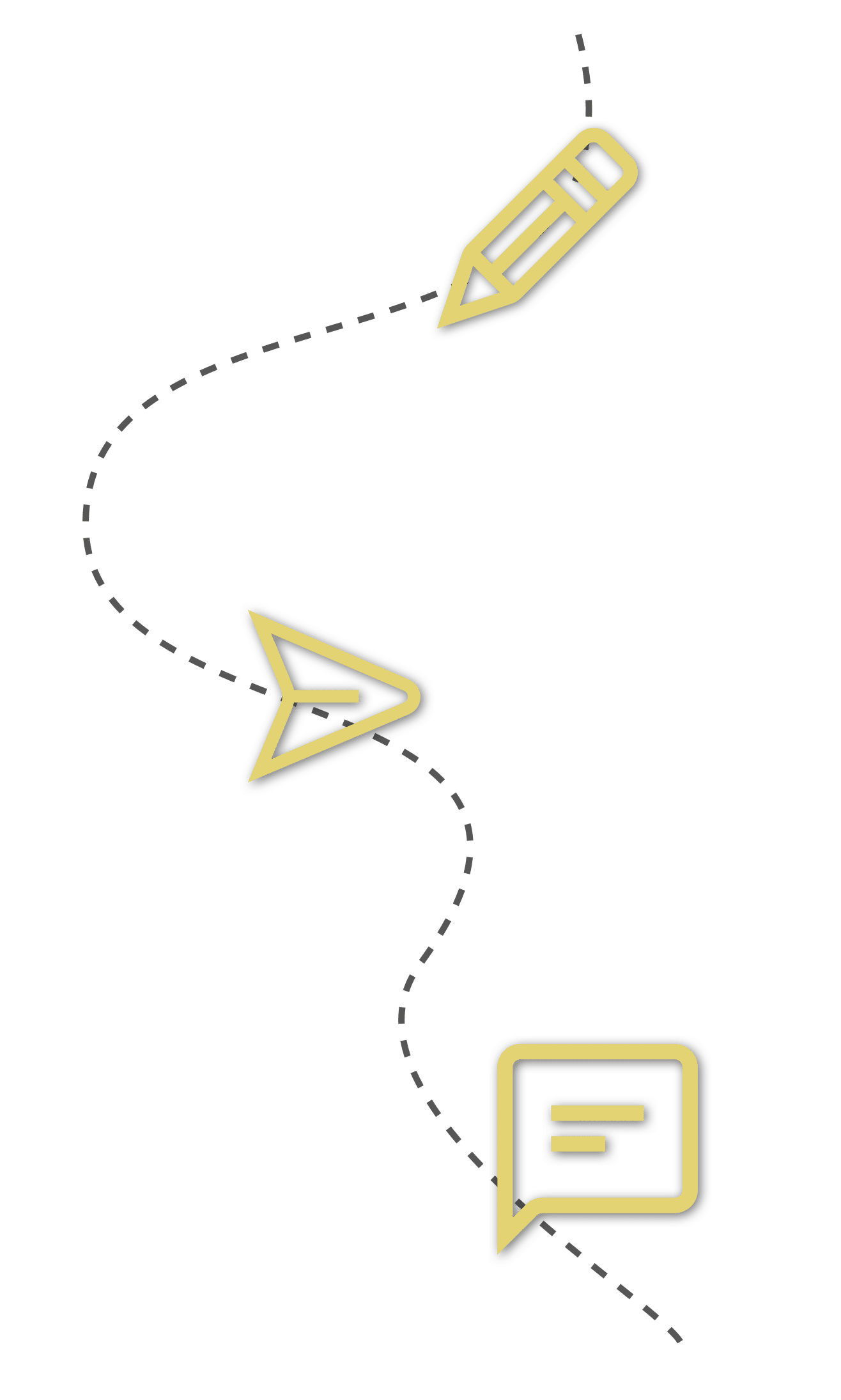 There are several benefits associated with the use of free invoice software. Using invoice and quote software, small business owners can save both time and money. By delegating the task of invoice generation to a business quotes app, you'll ultimately free up more time to focus on developing your business. There's plenty of user-friendly invoice and quote software for small business – and for those who really want to cut costs, there's open source invoice and inventory software as well.
Another great benefit is that you don't have to be a developer to customize them. Even as you would like the invoices created to fit the identity of your brand, you also do not want to experience the hassle of designing a technical and creative background template by yourself. Try finding open source invoice software Windows releases online to help you move forward.
When your customers are eager to complete the transaction, the last thing anybody needs is a disorganized sales process delaying them. That's why it is critical to find the best CPQ software for small business owners.
Slow-moving purchases drain both your business resources and your customers' precious time. Using CPQ software for manufacturing sales aligns your business with customer service in ways that people expect for this industry. Today's consumer demands timely sales quotes devoid of any errors. However, they also require quotes that are tailored to their particular situation.
Merely showing your customers a copy of their pricing sheet doesn't create that 'wow' factor. Addressing this issue requires your business to deploy a robust CPQ solution. Not all CPQ software are made equal though – to get the best CPQ software for a small business, consider the industry-leading Apptus CPQ.
What Is CPQ Software?
CPQ software is a sales program or a suite of sales tools designed to assist businesses with creating precise, custom-made, targeted sales quotes. Open source CPQ software accomplishes this by gathering the entire available customer and pricing data on a central platform which they can access in real-time. CPQ software costs vary by the type of program you select.
Business Benefits of CPQ Software
Your CPQ software salesforce collects those routine but essential tools that your sales staff needs to complete their contracts, and organizes them for quick access. Below are some key benefits of integrating efficient CPQ solutions into your business operations, including:
    Streamlined Contract Process

    Lead Management

    Analytics and Data Logging

    Predictive functionality
Having potential customers fall away because of slow-moving sales quote processes would be tragic. CPQ software streamlines the sales process by making sure that all vital information is available, accessible, and updated.  CPQ tool quotes eliminate human error from the equation by delivering accurate and dependable price quotes every time.
Free Quotation Software Excel
If your sales process is well organized, your profits will grow. It doesn't matter if you're selling a product or offering a service, creating new orders is among the most significant tasks in any organization. You may want to consider simplifying the process using an Excel quotation template with database functionality to help you in this regard.
Whether you're a freelancer, consultant, or craftsman: written quotations present you with the best opportunity to impress prospective clients with your services. If your price quotes are not answered, it may be due to the paperwork not being appropriately prepared. Also, if the quote does not meet legal requirements, it could result in legal disputes. However, generating a proper quote does not need to be a complex procedure, and you don't have to shell out cash for costly software to assist you.
Free excel quotation template spreadsheets for small business offers you structure so that you don't need to design it for yourself. For the most part, free quotation software Excel templates must be downloaded, and they can be used immediately. 
The samples feature all the important basics, so all you need to do is input your business information, the quote conditions, and the contact details of the recipient in the appropriate places. You may even be able to find free manufacturing cost estimating software if you are in the industry.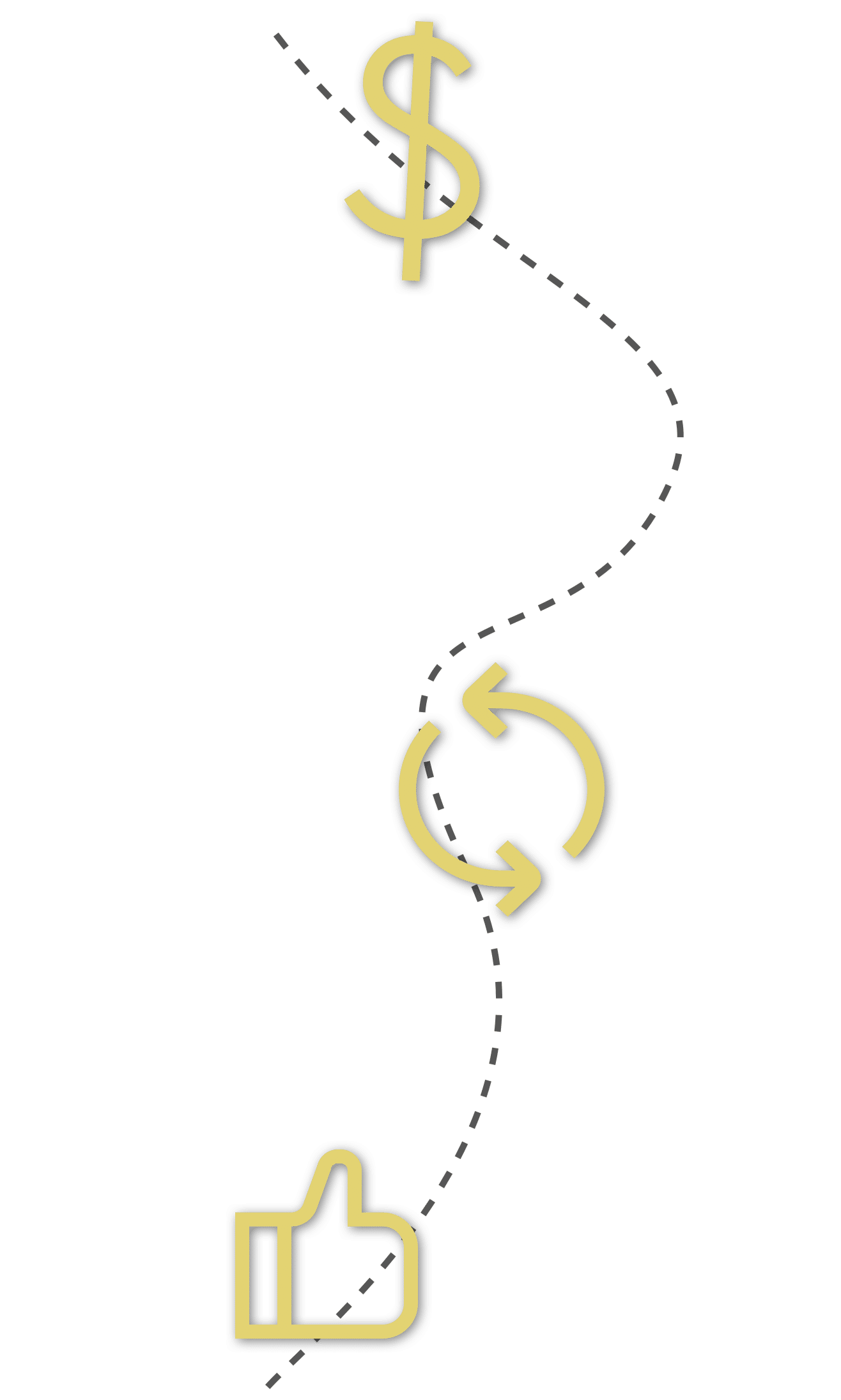 On the topic of optimizing sales funnels to drive close rates, you can't overlook open source billing, and depending on your market specificity, open source GST billing software solutions. While a lot of billing technology available on the market is relatively new, small business owners are rapidly accepting this new technology.
This concept is especially true for those with operations that involve sending out large quantities of financial statements and invoices frequently. The reason is mainly due to free billing software design streamlining the process, which allows you to monitor your invoices and bills effortlessly in real-time.
Generate Invoices Remotely
Open source billing software offers your sales team the ability to operate from any location in the world with the aid of high-speed internet connectivity – which means that your business will no longer have to rely solely on office-based systems to get invoicing tasks done.
Besides, you will have the ability to send instant emailing invoices to your customers directly, thereby saving printing and postage expenses. When you consider the savings over the long run, it might make you wonder why you didn't make the change sooner. You'll be glad you did!
Quoting Software for Manufacturing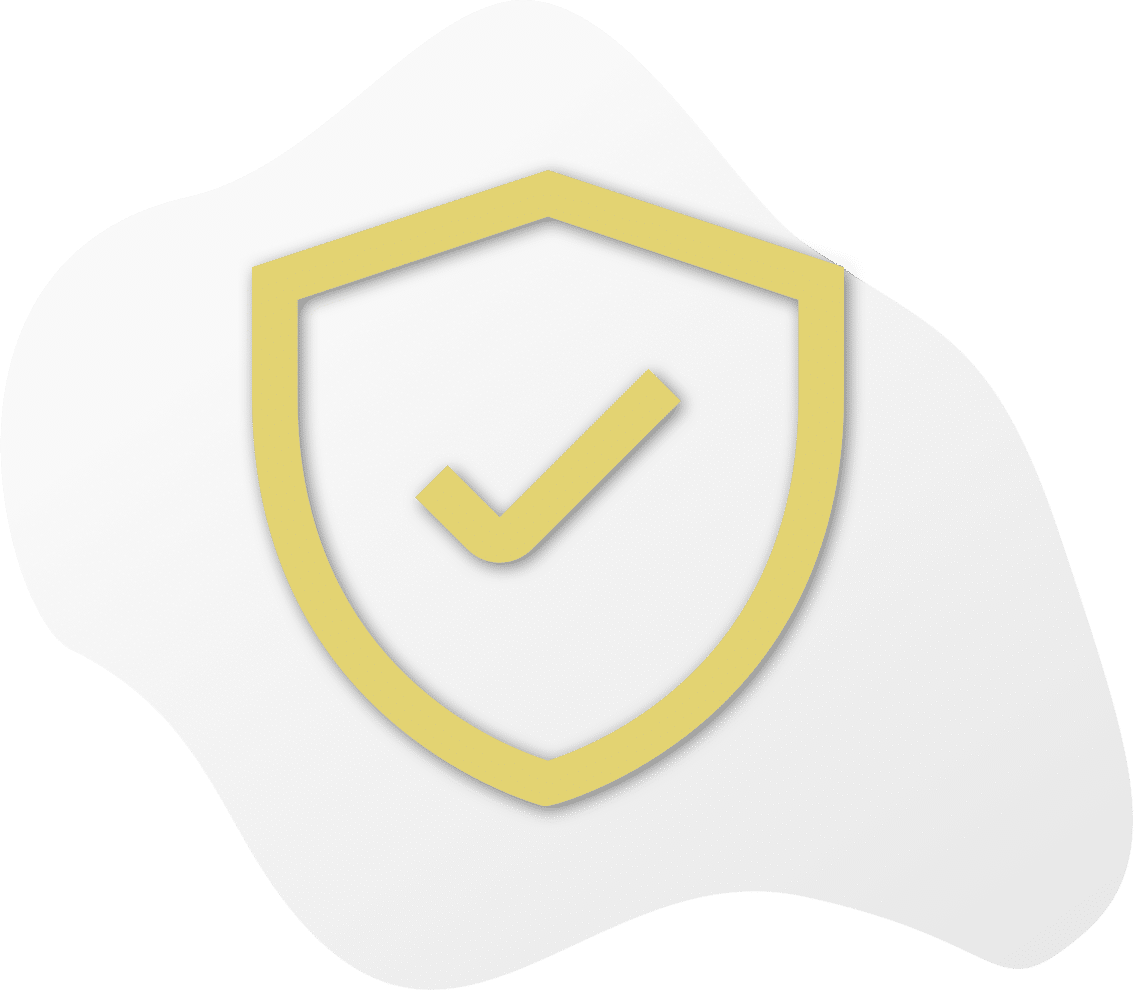 Creating accurate and detailed quotations for use in the manufacturing industry can often be a tedious and painstaking process, typically involving several working hours, complex calculations, and constant communication.
Any delays will likely result in lost patronage for your business – this makes quoting software for manufacturing transactions precious. Manufacturing shipping software often integrates your quotation with fulfillment, making it an automated process – in fact, really lean setups will go as far as setting up machine shop quoting software which handles all of this specifically for manufacturing operations.
Benefits of Quoting Software for Small Busines in India
What are the business benefits of using machine shop quoting software? They are:
     

Reduced labor

     

Minimized errors

     

Quicker quote responses

     

Larger volume of sales
In today's competitive business environment, whether you're into manufacturing, marketing, fashion design, or any other business, spending too much time on delivering quotes is a guaranteed way to lose clients.
Your customers will lose their interest and assume you are unqualified, making them opt for a competitor capable of providing quick and accurate quotes. So, to stand out, take the time to invest and implement a solid quoting and billing funnel – your bottom line, ultimately, will thank you (as will your customers!).
Better Quotes & Proposals