Proposal Format
When delivering a proposal, you want to be sure that you are making the best impression possible. Come take a deep dive with us into proposal writing and figure out what proposal format is best for you.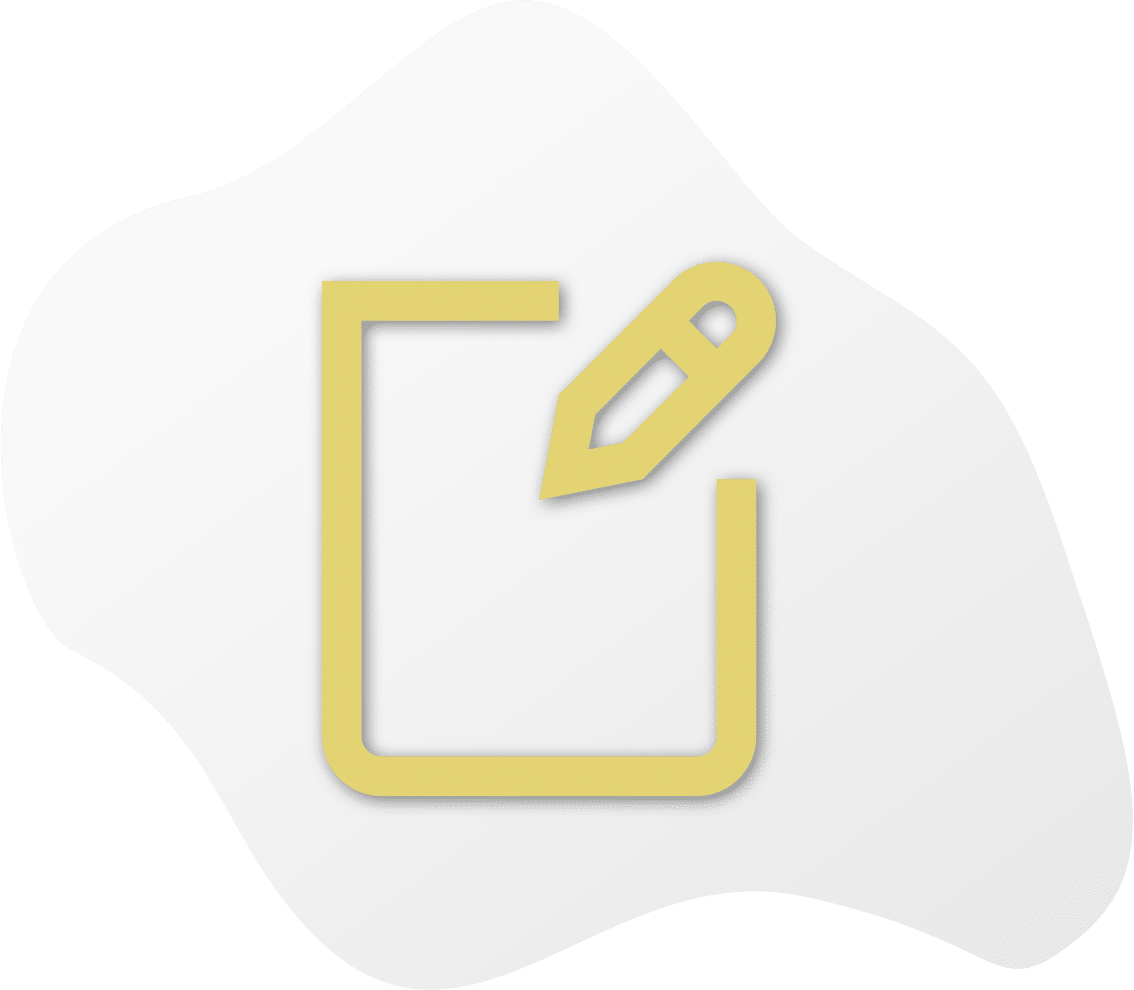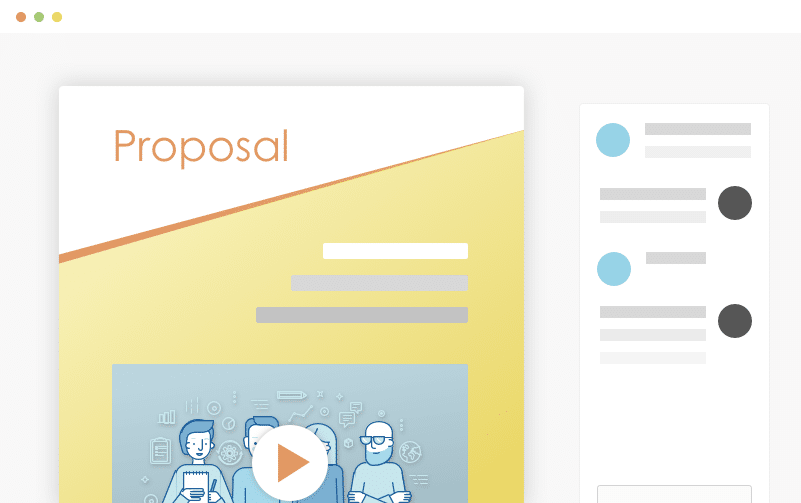 Wow Your Customers
Blow your clients away with a beautiful proposal that stands out above the rest. Add video and rich-media directly into your proposal pages for a more immersive sales presentation that's sure to make an impact.
Set Your Prices
Quickly build quotes, bids, and estimates with our flexible estimate block. With optional line-items, optional quantities, taxes, discounts and more, you can quickly represent your products and services in a polished and readable format. Organize all your products and services in the Pricing Catalog for instant recall.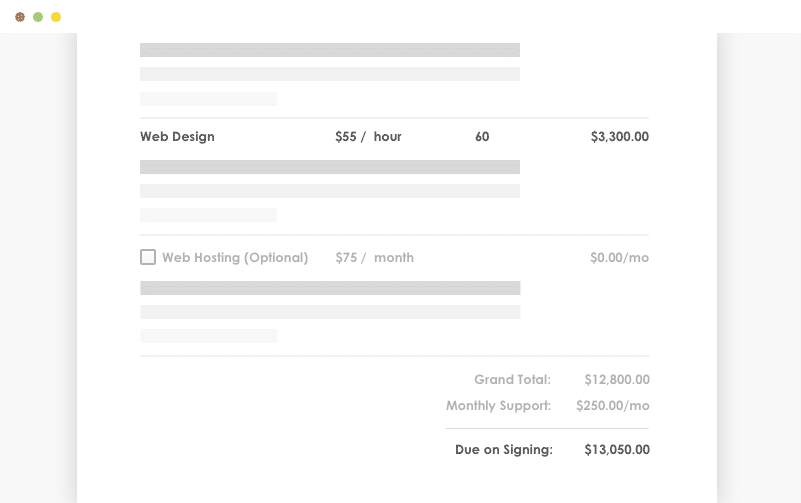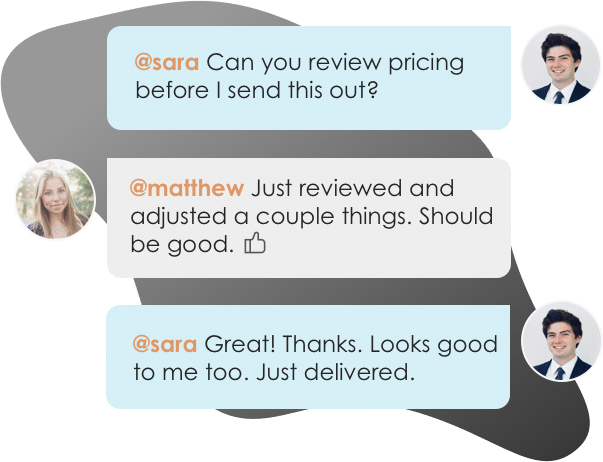 Work With Teammates
Easily collaborate with teammates on proposals. Mention team members to bring them into a proposal, or re-assign ownership when you need to handoff the proposal to another teammate.
Get It Signed
Close the deal faster with integrated e-Signatures. Place signatures, initials, and text field elements throughout your proposal wherever you need prospects to take action and your prospect is guided through a quick acceptance workflow to complete their acceptance. Counter-signing support is also included.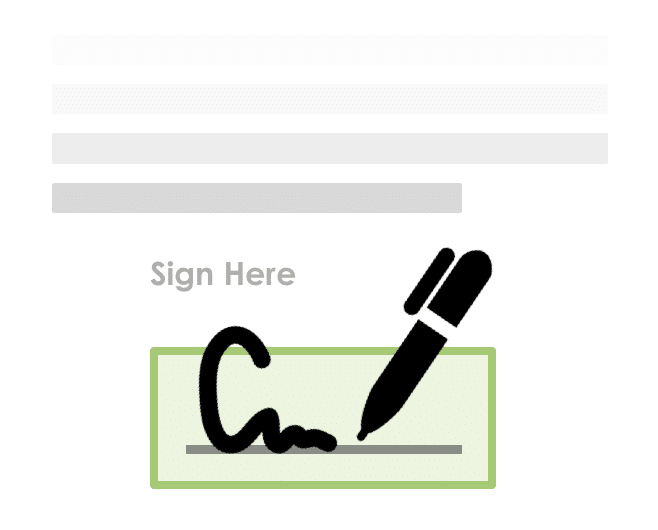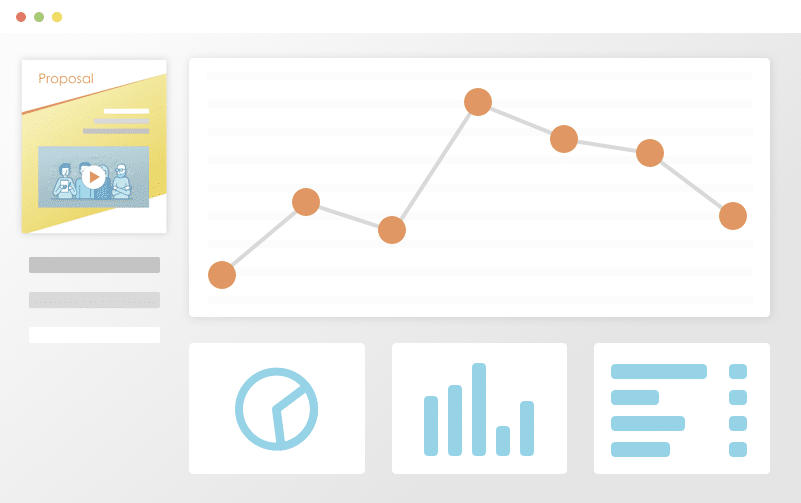 Track Everything
Ever wonder what happens to your proposal after you hit "send"? See detailed analytics and measure how each recipient is interacting with your sales material. Turn on real-time text or email notifications for proposal views and other key events.
Get Your Time Back
Save time and headaches by skipping the painful copy/paste and find & replace on all new proposals for your prospects and customers. Simplify your new proposal workflow to just a few clicks and go from spending hours on customizing new proposals to just minutes.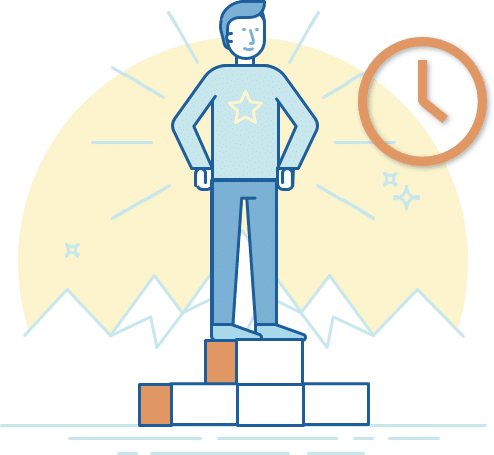 Best proposal software ever! 
I've tried soooo many proposal softwares and I'll never try another one after Proposable. It's so easy to use and it looks good, which all the others don't.
Smart, reliable, and constantly improving.
Proposable just works. I can make visually interesting sales presentations, dynamically insert content, and execute agreements. Proposable powers our entire sales process.
In the business world, a proposal usually refers to a formal written plan offering business services or products to a potential buyer. Generally speaking, there is no standard proposal format, as there are so many different proposal purposes and approaches.
Before you can begin to write your business proposal, it's best to do some brainstorming about what you want the proposal to achieve and how it can achieve it. The answers to these questions will help you pick a simple proposal format.
First, you should understand what types of business proposal pdf you are writing. A solicited proposal, one which was directly requested by your potential customer, will be written and formatted differently from an unsolicited business proposal sample PDF, which you are sending without being requested to do so ahead of time.
As a general guideline, you can expect your typical business proposal format sample to include the following sections:
Title page

Table of contents

Executive summary

Introductory statement of the client's problem you are going to solve

Approach and methodology of how you'll solve the problem

Schedule of the proposed project

Cost and payment

Any legal considerations
To see all of the different ways in which these sections can be arranged and formatted, it's a good idea to look over a business proposal sample doc, which will give you ideas for what to include in your proposal. It's even better to look at a proposal that comes from your field, like a design proposal template if you're a design company, for more industry-relevant examples.
Business Proposal Example
A business proposal is a powerful tool, with the ability to make or break a pitch. When writing a business proposal, it's critical to always remember the proposal's purpose and audience. As you write, put yourself in the shoes of your audience. How can you convince them to move forward with your proposal?
In general, the most convincing business proposals successfully do two things. First, they convince the reader that they have a particular problem, that this problem is serious, and that it is a problem they want to prioritize solving. And second, they convince the reader that you have the solution to the problem and that they want to use your help to solve the problem. If you can successfully pull off these two things, you significantly increase your business's chances of success.
Once you have this bigger picture in mind, it's time to get to the nitty-gritty of how to write a business proposal example. Like we mentioned earlier, a great first step is to peruse business proposal ideas and even a business proposal letter sample PDF. You can also look over business proposal format PDF and business proposal template free download, which can give you specific language to use in your own proposal. As a general rule, the more business proposal example, business proposal sample PPT, and business proposal template Word you look at, the more knowledgeable and prepared you will be to write your own.
For more help with writing business proposals, check out this article.
Example of Research Proposal Paper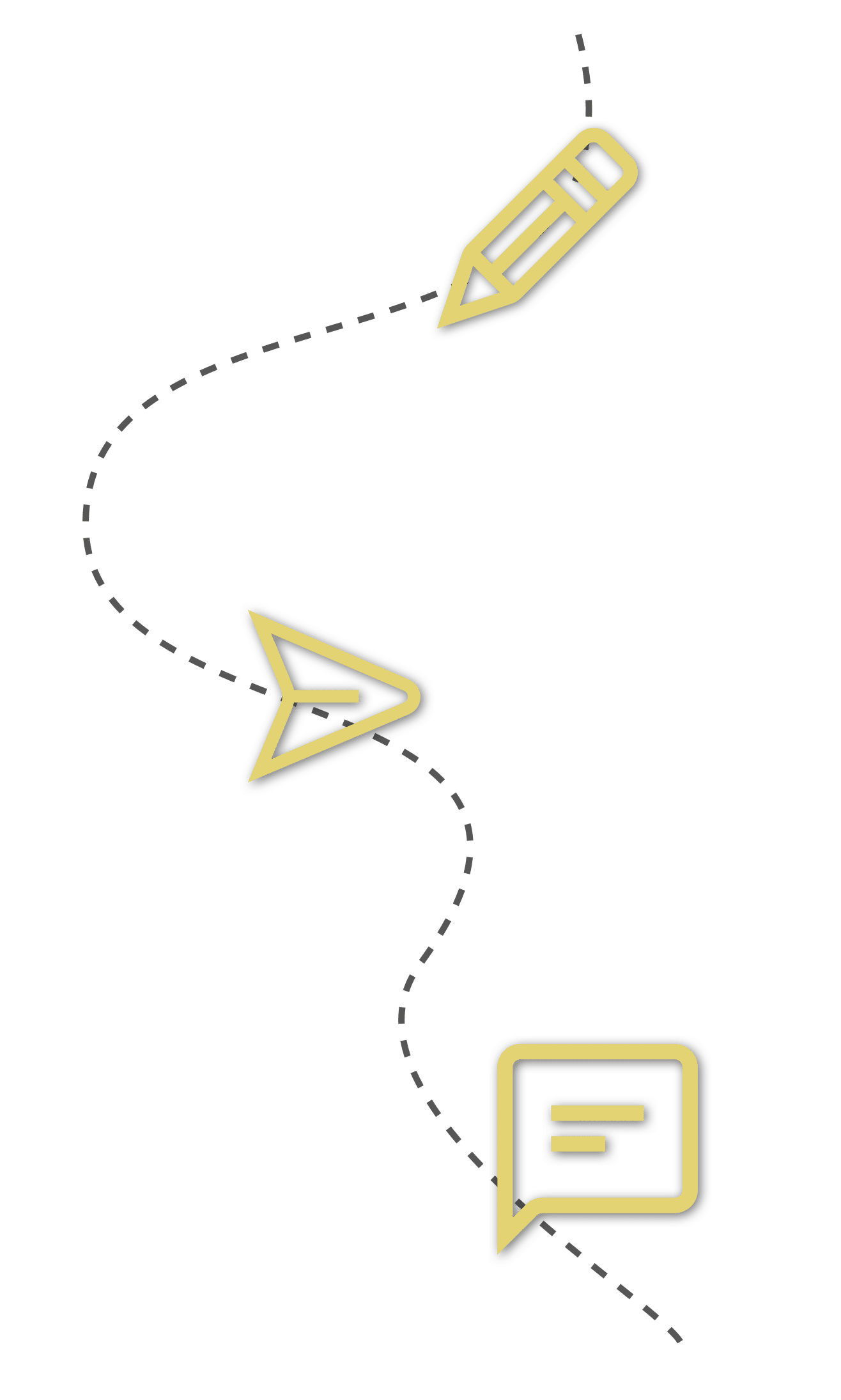 Another type of proposal is the research proposal. A good research proposal definition is that a research proposal is a document proposing a research project, usually in science or academics. It's important to note that a research proposal most often doubles as a request for funding for the research in question.
Like with business, you can't expect to receive money from individuals and companies for your academic work without putting some thoughtful effort into your request. If you want to increase your chances of getting funding for your work, you're going to have to get good at writing a research proposal.
Similarly to business proposals, there isn't any one standard research proposal format, and each proposal follows a slightly different research proposal structure, but there are some elements that are expected to be included in any research proposal format for PHD (or other academic levels). This includes:
Cover Page

Abstract

Introduction

Goals

Experiments

Methods

Location

Preliminary Results

Bibliography
A length of 10 to twenty pages or so is standard for a research proposal format PDF. For a better understanding of what a research proposal looks like, it is recommended to look over a student research proposal example or research proposal example APA. 
One of the considerations you'll have to think about when writing a proposal is choosing which file format to use for it, the most common options being a simple proposal format doc or a short business proposal PDF. The pros of a proposal template Word is that it is accessible and easy to edit, with the downside of having fewer design options. On the other hand, a simple proposal format PDF is highly customizable, but might not be as easy or efficient to use. However, with PDFs, you can be sure of what your client will see, while you can't be certain what a Word doc will look like opened on different computers.
One option that offers the best of both worlds is Proposable's free, web-based solution. It's just as easy to get started with and simple to use as Microsoft Word. It's as simple to deliver as a PDF, and even simpler to get an e-signature on. And, best of all, Proposable's premade templates already contain all of the tricky legal language you might get caught up on, making them efficient and convenient. Proposable also offers proposal writing samples to help inspire you.
While you can also use a small business proposal template Word or peruse a sample of written business proposals PDF, none of these options will be as seamless as a web-based solution.
One final proposal type worth discussing is a project proposal, which is a document proposing a particular project to an individual, entity, or organization that can enable you to move forward with the project, whether it is in the form of funding or permission from stakeholders at a business.
Project proposals are used by employees at all levels of the business hierarchy. They're important because they have the ability to convince an external party of the value of the project you want to work on and can potentially secure you the support and funding you need to kick off the project and make it a success.
For more insight into writing a project proposal, check out this helpful resource. Additionally, you may want to do some research into project proposal examples free, as well as different formats of free project proposal template. These include project proposal template Excel, project proposal template Google Docs, project proposal template PPT, and project proposal template Word. All of these will be able to give you project proposal ideas that you can leverage as inspiration for your own project proposal.