Proposal Automation
We get it – proposals are a tangled mess. Isn't it time to streamline your process? Use proposal automation to create, deliver, and track your proposals in minutes.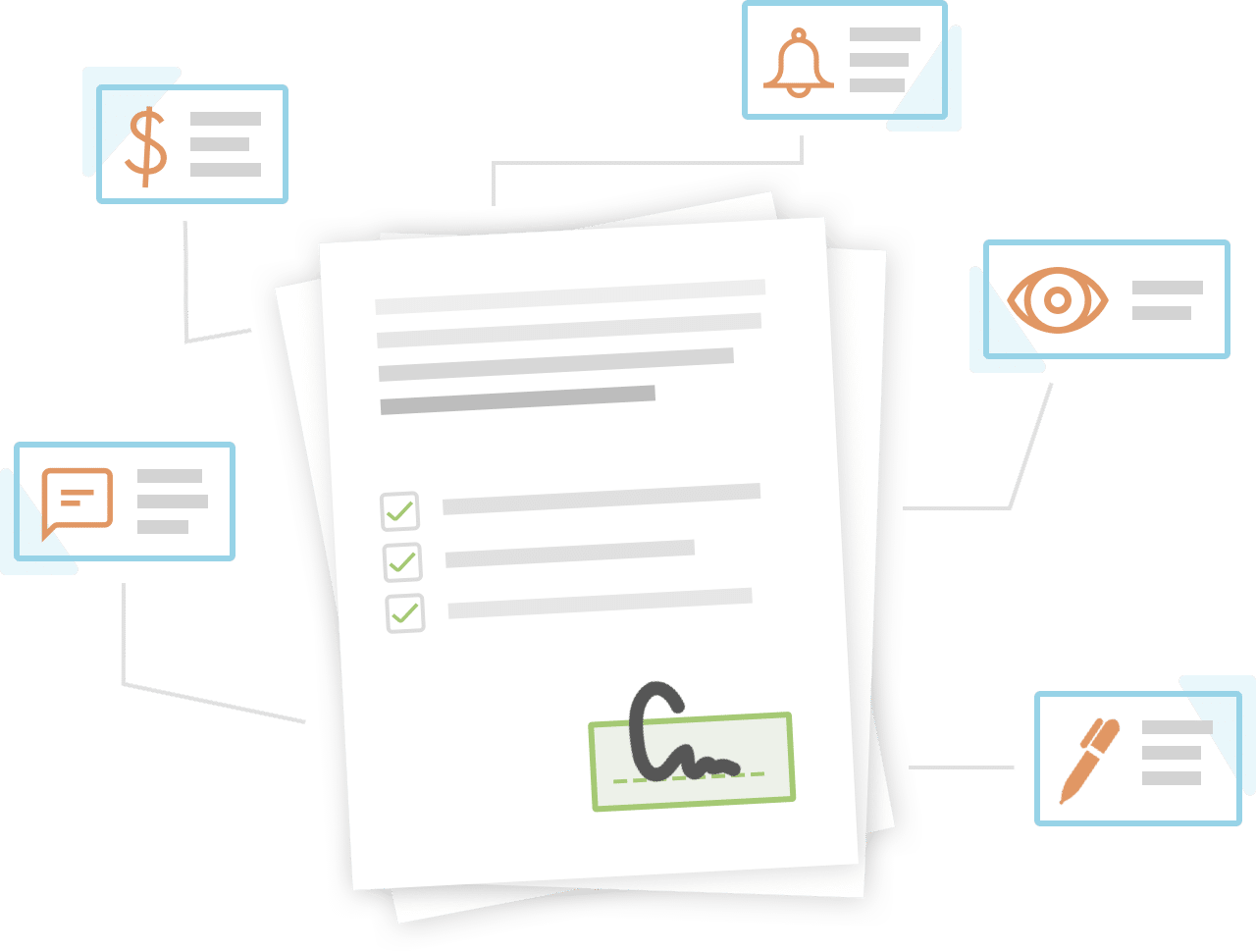 Best proposal software ever! 
I've tried soooo many proposal softwares and I'll never try another one after Proposable. It's so easy to use and it looks good, which all the others don't.
Smart, reliable, and constantly improving.
Proposable just works. I can make visually interesting sales presentations, dynamically insert content, and execute agreements. Proposable powers our entire sales process.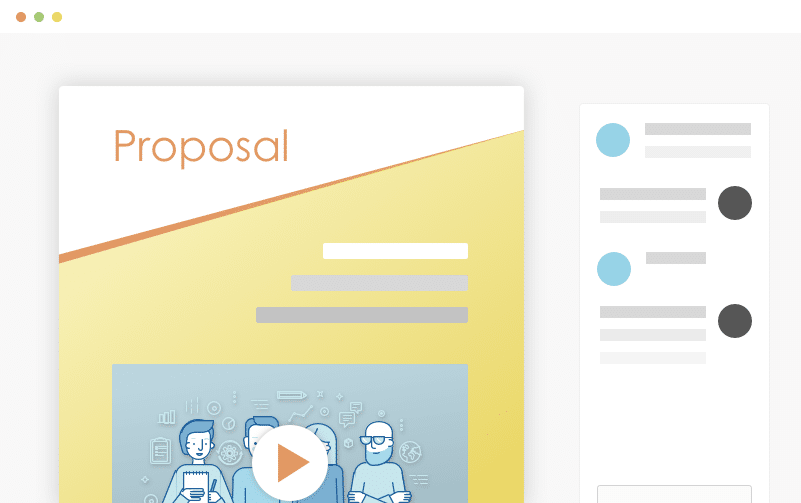 Wow Your Customers
Blow your clients away with a beautiful proposal that stands out above the rest. Add video and rich-media directly into your proposal pages for a more immersive sales presentation that's sure to make an impact.
Set Your Prices
Quickly build quotes, bids, and estimates with our flexible estimate block. With optional line-items, optional quantities, taxes, discounts and more, you can quickly represent your products and services in a polished and readable format. Organize all your products and services in the Pricing Catalog for instant recall.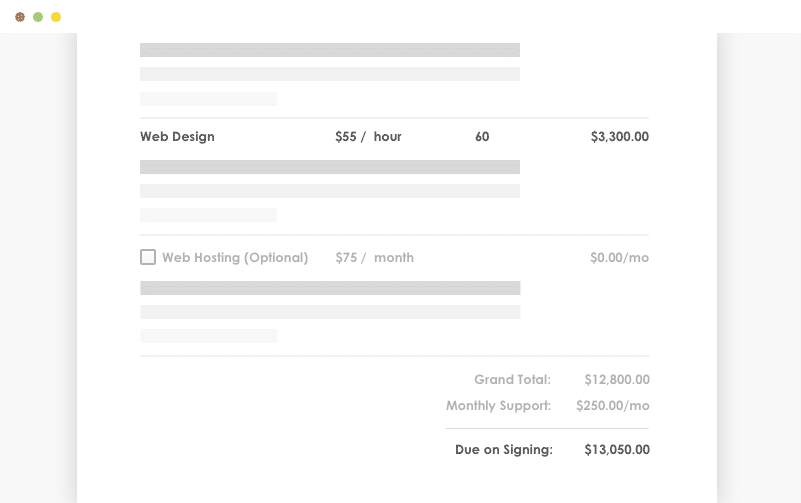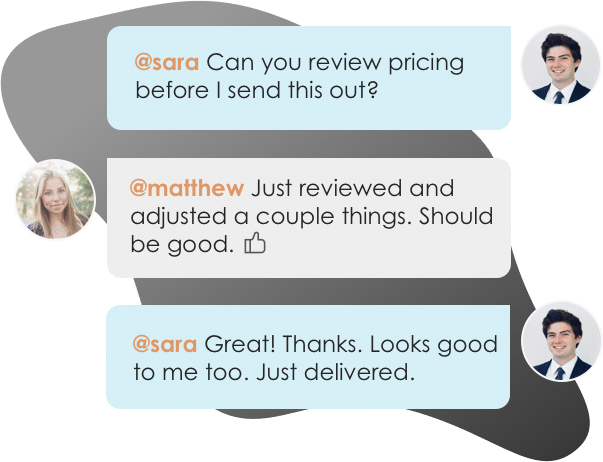 Work With Teammates
Easily collaborate with teammates on proposals. Mention team members to bring them into a proposal, or re-assign ownership when you need to handoff the proposal to another teammate.
Get It Signed
Close the deal faster with integrated e-Signatures. Place signatures, initials, and text field elements throughout your proposal wherever you need prospects to take action and your prospect is guided through a quick acceptance workflow to complete their acceptance. Counter-signing support is also included.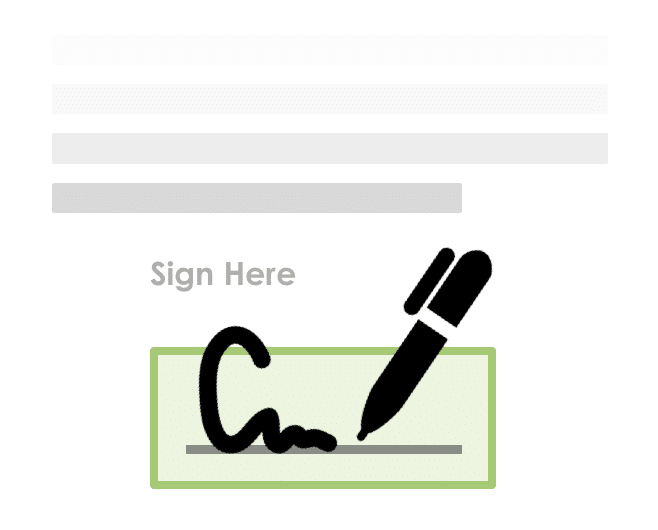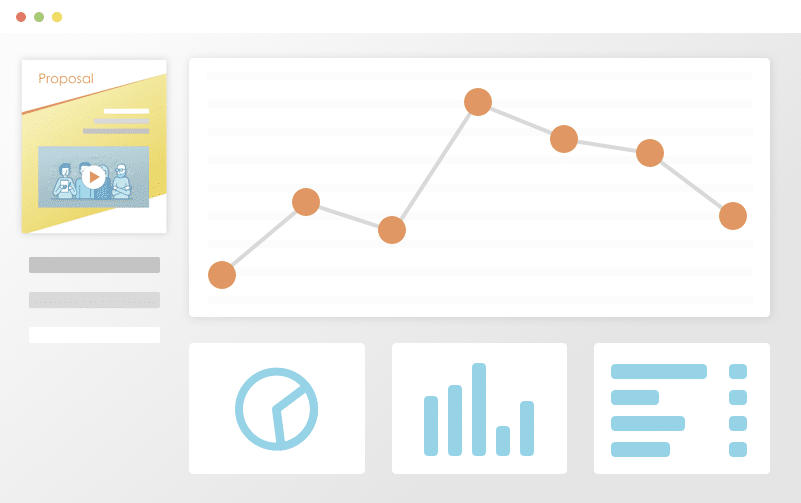 Track Everything
Ever wonder what happens to your proposal after you hit "send"? See detailed analytics and measure how each recipient is interacting with your sales material. Turn on real-time text or email notifications for proposal views and other key events.
Get Your Time Back
Save time and headaches by skipping the painful copy/paste and find & replace on all new proposals for your prospects and customers. Simplify your new proposal workflow to just a few clicks and go from spending hours on customizing new proposals to just minutes.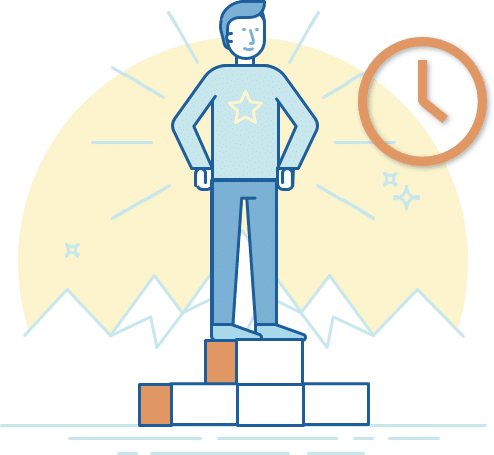 Proposal Automation Starts Here
Proposal writing is a critical aspect of obtaining funding for private and public business ventures. However, many business owners and managers struggle with executing the proposal management process. It can become maddening and may increase the likelihood of abandoning it altogether.
Don't give up! The only tools you require to make the proposal writing process easier are two-fold:
 

A Scalable Strategy:

A scalable strategy allows you to repeat the same process repeatedly while still allowing for customizations. Doing so takes away a ton of stress and gives you space to create efficiencies.

 

Proposal Automation Software:

Proposal automation software is the golden child of the Web 2.0 era. If you haven't heard of it, it's going to be a game-changer. Instead of using manual templates, you allow automation software to generate a fantastic proposal in a fraction of the time.
Let's examine these aspects more closely:
A Scalable Strategy: A scalable strategy for any proposal writer must be able to meet the needs of your target audience while being simple enough for you to manage regularly. Here is an excellent example of a good proposal writing process:
Carefully review the Request for Proposal (RFP) sheets for instructions

Develop your proposal outline to address the needs of your audience

Begin filling in your proposal section by section

Proofread your document for accuracy and clarity

Submit to the proposal requesting organization
You can then mirror this process when you implement proposal automation software.
How to Automate Your Sales Proposals: You can cut down on the amount of time you spend generating sales proposals by using a proposal automation solution, like Proposable. No longer do business managers have to spend countless hours pulling information into a template manually. Proposal automation software will change your approach to business funding.
So, perhaps you are starting to feel convinced that the proposal automation process is a worthy investment. We don't blame you!
Now, we want to further tempt you into this strategy by first giving you practical advice regarding the selection of a free proposal template that works best for business owners.
Key Features of a Good Proposal Automation System
Although it may seem like many proposal template generators are the same, nothing could be further from the truth! Look for a free project proposal template generator that features a well-designed interface and a multitude of interactive proposal templates you can actually use.
Common Business Proposal Template Free Download Formats
Proposal templates must come in many formats. Therefore, ensure that you are finding a solution can export to a file type that you need. For example, you may want to download your work via a proposal template word document.
However, keep in mind that you pay for what you get. A free business proposal template Word doc may not be comprehensive enough to meet your needs. That's why going with a monthly subscription service, like Proposable, is likely the more professional approach when it comes to finding a design proposal template or a software proposal template as an example.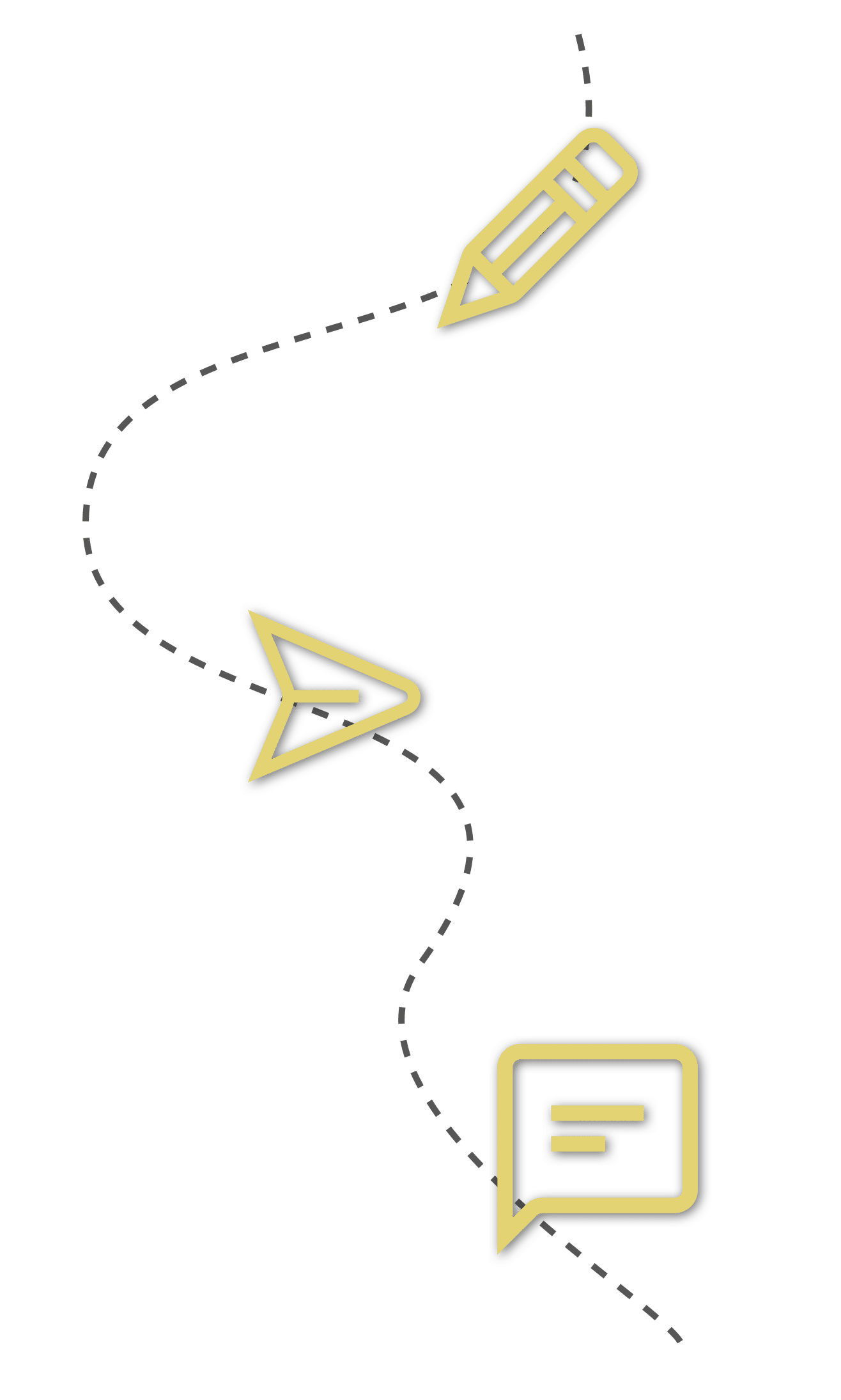 A good proposal generation definition starts with the purpose of proposal writing in the first place. Ultimately, it's the goal of your bid to secure funding or obtain a contract for a project or position. Therefore, it's essential to supply your business with a proposal generator that can achieve the following efficiencies for your business:
Centralized Location for Needs
First, your proposal generation software must offer a central location for all of your content. After all, what's the point if you have to log into and integrate multiple systems? Make sure you find a system that uses an all-in-one location for your files and templates.
Automation Functionality
Second, your proposal generator needs to create efficiencies in how it auto-fills information. For instance, after you enter your customer information into your contacts, the system should have features, like merge fields, to automatically insert their contact information uniformly throughout the document.
Easy to Use and Implement
And finally, a good proposal generator is easy to use. Find a solution with a simple user interface that is intuitive. It can help make the proposal writing management process for your marketing and sales teams. Bonus points if your proposal generator offers a robust help center.
You can supercharge the proposal writing process using proposal software, like Proposable. Doing so allows you to automate your entire strategy. And in case you missed it, companies that automate efficiently and effectively tend to do pretty well for themselves since they are spending less time on manual tasks and more time generating revenue.
As you spend time researching your options for proposal and invoice software, consider looking for these critical features of the best proposal software 2020 has to offer including:
A Drag and Drop Builder: You can use free online proposal software to build the principal elements and themes of your website using a simple 'drag and drop' interface.
Sales Proposal Software Collaboration: Find a solution that offers features conducive to team communication. Look for features like commenting, messaging, and progress reports.
Built-In Signatures for Small Business Proposal Software: Save even more time by keeping your team's signatures in a central location. This avoids your having to print a document and affix wet ink every time. You'll appreciate how much time you'll save on this feature alone.
Sale Content Library for Ease of Access: A sales content library is one of the most essential features of a good proposal generator. You and your team can call upon template language you have assigned for them to pull into documents.
Proposal Management Software
The hallmark of a decent proposal management software program is found in its ability to help your business generate new business, not hinder it. So, instead of dealing with the underlying problems of proposal writing, you can deploy a free proposal management software solution or an open-source proposal management software program to help you manage the following issues related to it:
Proposal Tracking and Evaluation
A good proposal generator is not only able to generate documents, but it can also track proposals as well as your team's progress. At a glance, you can tell which templates are more effective at producing the desired results. Plus, you can also see where your team is at throughout the entire sales process.
A Central Point of Reference
The central point of reference for your sales proposal writing software is what makes using these types of programs so efficient. There are many sales teams that still use manual templates, separate invoicing software, and then a project management tracking app on top of it all. That just seemed highly inefficient to the Proposable team in its early development stages. Find a proposal management software program that accommodates this need.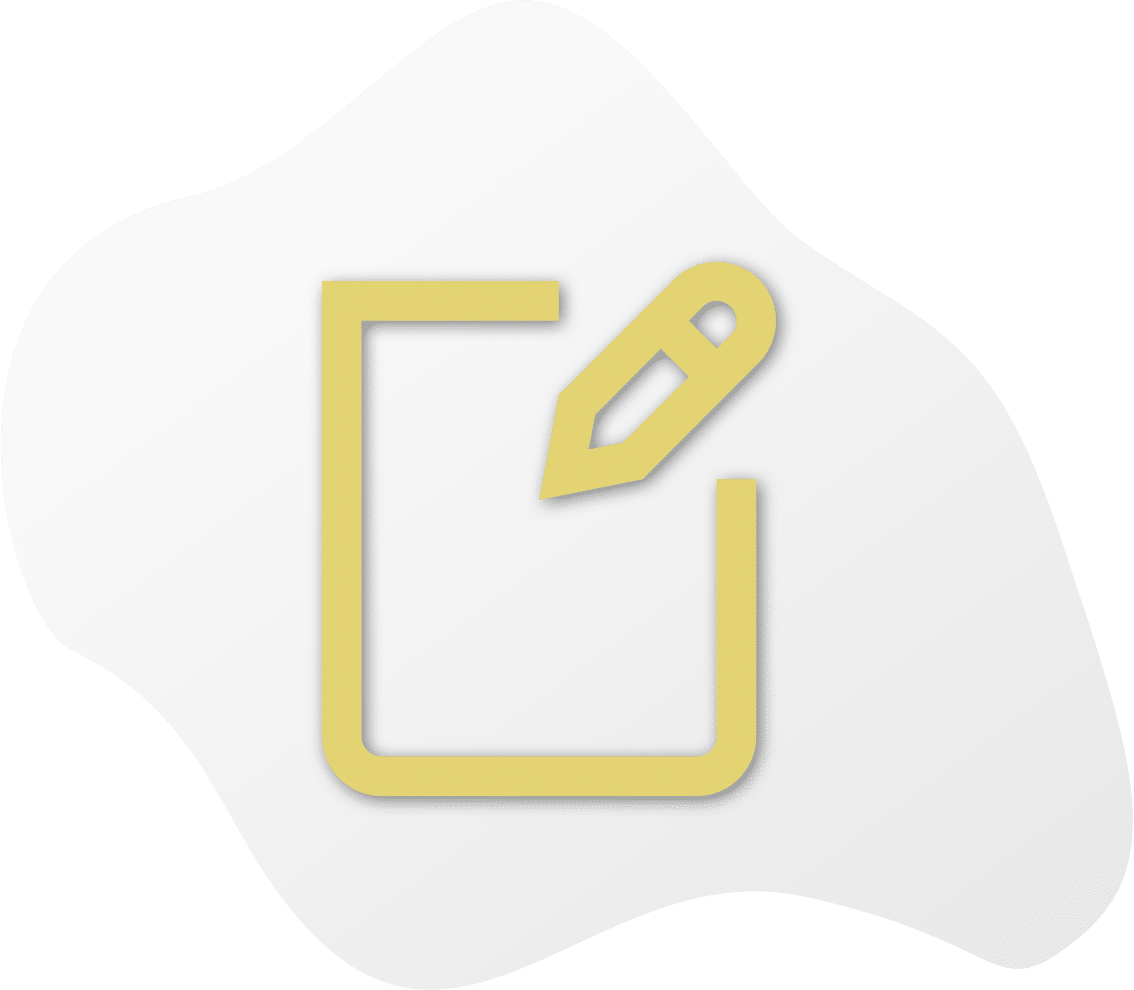 Business owners tend to use the terms proposal and request for proposals (RFPs) synonymously. However, the two are very distinct documents that you generate using different types of software. To understand the difference between proposal and RFP software, let's first consider what an RFP is:
What Is an RFP?
An RFP is a document that requesting companies can use to generate a response by other parties interested in providing a project solution. Generally, companies use free RFP software to accomplish the following tasks:
Create interest in a new project or position

Ask questions to potential vendors and suppliers

Offers a comparison among other options
As you can see, the difference between open-source RFP software and proposal software is its function.  However, the RFP software market is just as strong as its proposal counterpart. While RFPs seek input, proposals provide it to the company that issued the RFP in the first place.
When you are making a selection regarding software, make sure you find a proposal generator and not an RFP builder if you don't need it.
Microsoft Proposal Manager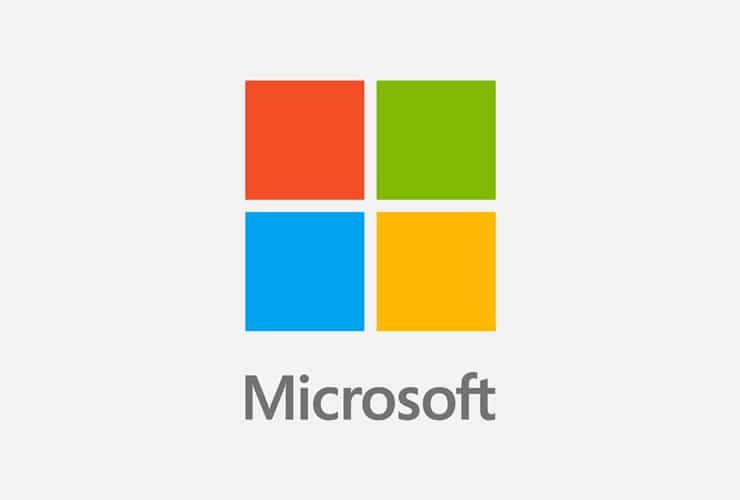 The Microsoft Proposal Manager application attempts to address a historic problem associated with proposal writing process. Microsoft proposal software aims to:
Combine decentralized data sources

Automate manual tasks

Collaborate across teams
The program also boasts an Office 365 proposal template library that is comprehensive enough for every business using the Microsoft 365 Proposal Manager interface. It's a solution the Microsoft team built on the existing suite of Office 365 software it currently offers.
A Solution for Professional Service Companies
It's a popular option for professional service companies since it's synonymous with the Microsoft brand. Teams enjoy the ease of access when it comes to generating winning proposals and streamlining the sales process facilitated by teamwork and productivity.
The Drawbacks of Microsoft Proposal Manager
However, it may not be the right solution for every company, particularly small business owners, since it's a professional level add-on the might not be worth the added expense. Also, Microsoft Office's more advanced features have a steep learning curve. If you don't want to dedicate at least 5 hours or more learning a new system, then find a more simple option.
 Proposal Automation Starts Here