Contractor Bid Template 
Finding new work is the lifeline of many independent contractors. As they aren't employees of any one company, contractors need to be constantly selling themselves and their services. Bidding is one of the main ways to get new contracts but it can be time intensive and burdensome if you have to produce a lot of bids. In this article we talk about how to put together a contractor bid template to reduce errors and increase your efficiency. Come explore some best practices with us and learn how you can improve your bidding process today.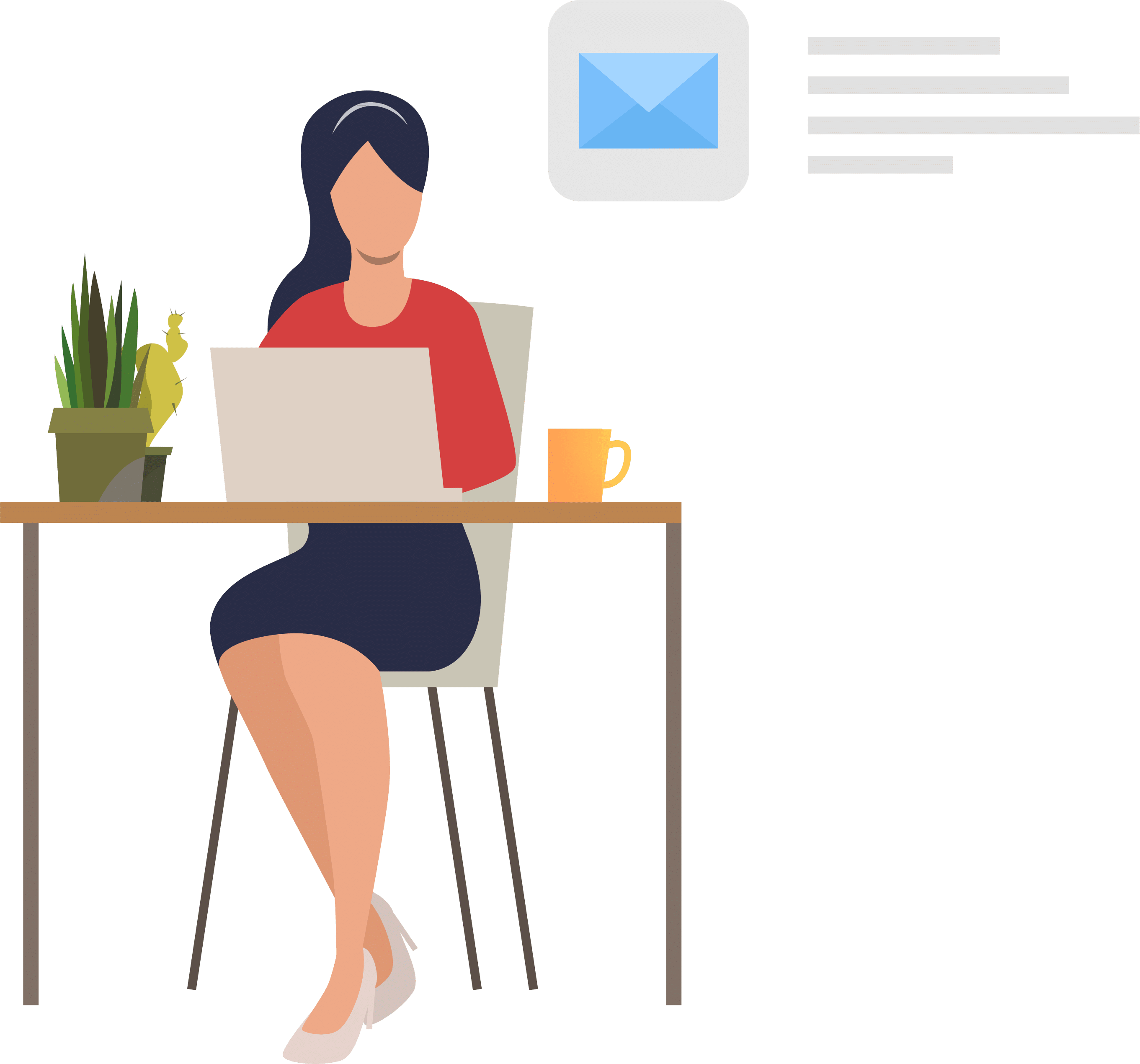 Send Proposals + Collect E-Signatures
A contractor does business by obtaining and carrying out contracts. They are similar to business owners as they negotiate deals, work for themselves, and have their own clientele.
Contractors perform all kinds of jobs. The construction industry is full of contractors, for example. Many hairdressers and writers also work on a contract basis, and architects often have to submit an AIA bid form to work on certain projects.
One of the main differences between contractors and employees is how they're paid. Employees have a percentage of their income withheld for taxes, Medicare, and Social Security payments. Contractors don't have anything withheld and make these payments themselves.
Contractors also have more control over their work. They're their own bosses.  The people or business owners who hire them are their clients, rather than their direct supervisors.
In many cases, companies prefer working with contractors. Employing a contractor on a short-term basis is often more cost-effective, and it saves the company from having to worry about overhead costs associated with employing someone long-term.
To get hired, though, contractors must bid on jobs. Bidding allows them to separate themselves from competitors and show why they're the best fit. The bidding process generally involves these steps:
Project research and planning

Bid drafting and preparation (it's common to use a bid list template or freelance estimate template during this step)

Bid proposal submission

Presentations to discuss the bid in more detail
If all goes well, the contractor's bid gets accepted and they get brought on to complete the project.
Getting a construction bid (or general contractor proposal or any other type of bid) accepted can be hard work at first. Using Proposable's Bid Proposal Template can make the drafting and planning process easier, though. It's much more comprehensive than the traditional bid sheet template Excel offers.
How to Write an Estimate for a Construction Job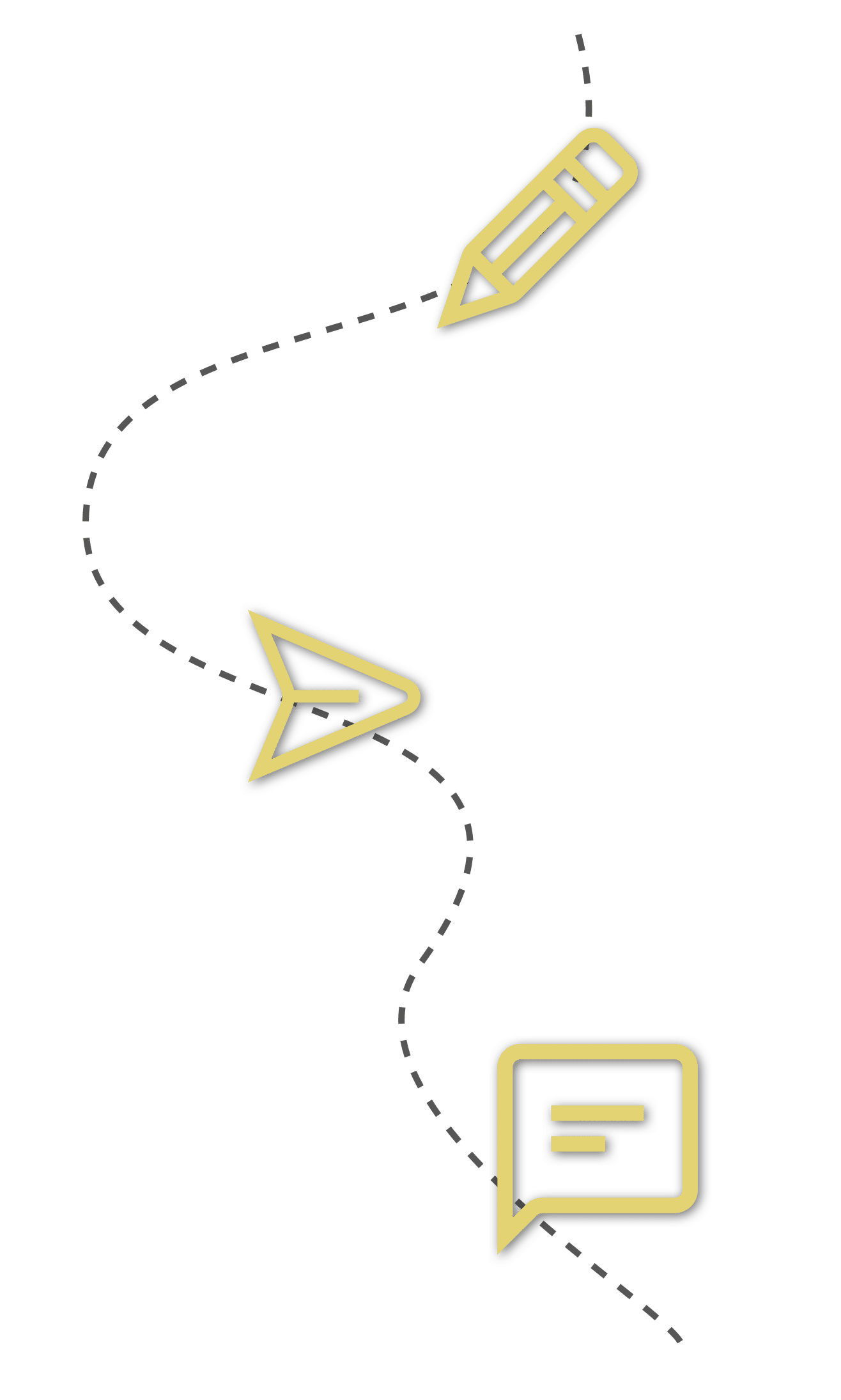 The construction industry relies heavily on contractors. Because of this, construction workers must learn how to write an estimate for a construction job and get comfortable filling out a construction bid form.
Construction contractors have to do and consider many things before they submit a bid proposal, including the following:
Visiting and inspecting the construction site

Estimating the cost of labor and materials for the job

Accounting for unforeseen circumstances that could influence the timeline of the job or their ability to complete it
Estimating is a true art and takes a lot of practice. The better construction contractors are at estimating, the easier it will be for them to make appropriate bids and get paid fairly.
Many new contractors struggle to draft a construction bid proposal PDF. The more they know about what to include in their bid form download, the better off they'll be. Every construction bid should feature the following:
Contact information

Project summary

Information on existing site conditions

The estimated cost of the project

Terms of payment

Relevant documents

Proposed work schedule
When it comes to creating a construction bid, a bid documents template or a free bid proposal template PDF can be very helpful. You could use the construction bid proposal template Excel offers or the construction bid template Google Docs provides. If you use a bid template or bid comparison template from Proposable, though, you'll receive more detailed guidance and will have a more professional-looking finished product.
In addition to focusing on the way the bid is formatted, it's also important to ensure you're not bidding too high or too low. If your bid is too high, you'll have a hard time getting people to accept it. If it's too low, it might get accepted, but you'll have a hard time earning a profit.
Contractors also ought to know about putting together a building proposal. A building proposal provides a potential construction client with all the details they need regarding the project they want to be completed.
A building proposal often includes a detailed scope of work, which the contractor will review during the construction proposal presentation.
A detailed scope of work saves contractors from being asked to do work later on that they didn't agree to initially. It includes information about specific materials needed, how long it'll take to complete the project, and how much everything will cost. If the client asks for more work later, the contractor can charge extra because it wasn't included in the original proposal.
To ensure it's robust enough and covers all the bases, a building proposal ought to include the following:
Dates when the work will begin and end

A clear description of the work being done and the materials needed

A detailed list of construction cost and anticipated expenses

A clear payment schedule

Information about required deposits and deposit due dates
It's important for contractors to cover all their bases when putting together the building proposal. That way, they can ensure that they don't run into any unpleasant surprises once their bid has been accepted and they begin working.
For contractors who aren't sure how to write a bid proposal, looking at a sample cost estimate for construction or using a template can be very helpful. Proposable's free Construction Proposal Template is a great resource that is free and easy to use.
This template provides far more details than the typical building construction estimate spreadsheet Excel download or other free Excel construction templates. Proposable's template works for those who need a residential construction proposal template, a masonry bid proposal template, or any other kind of template.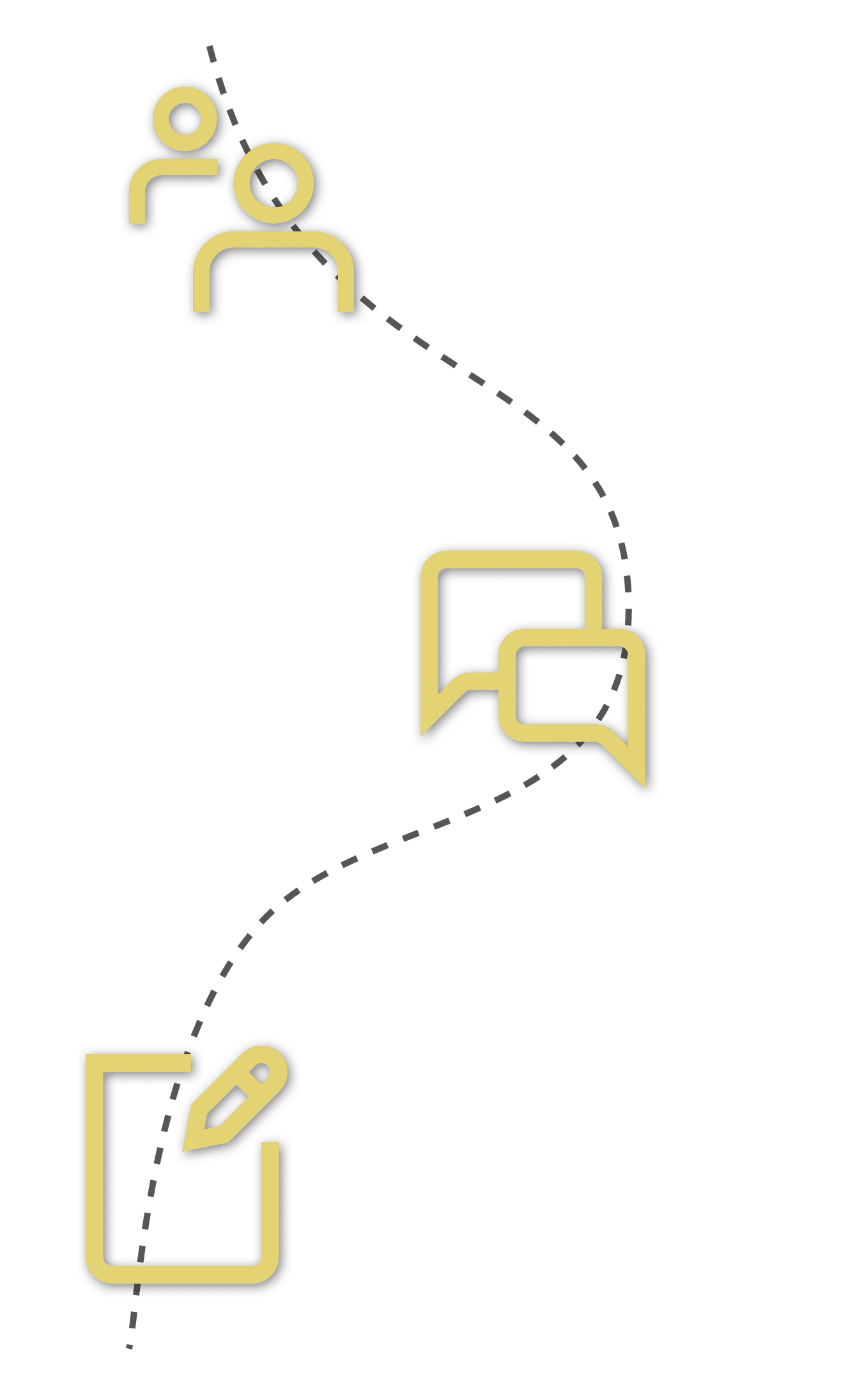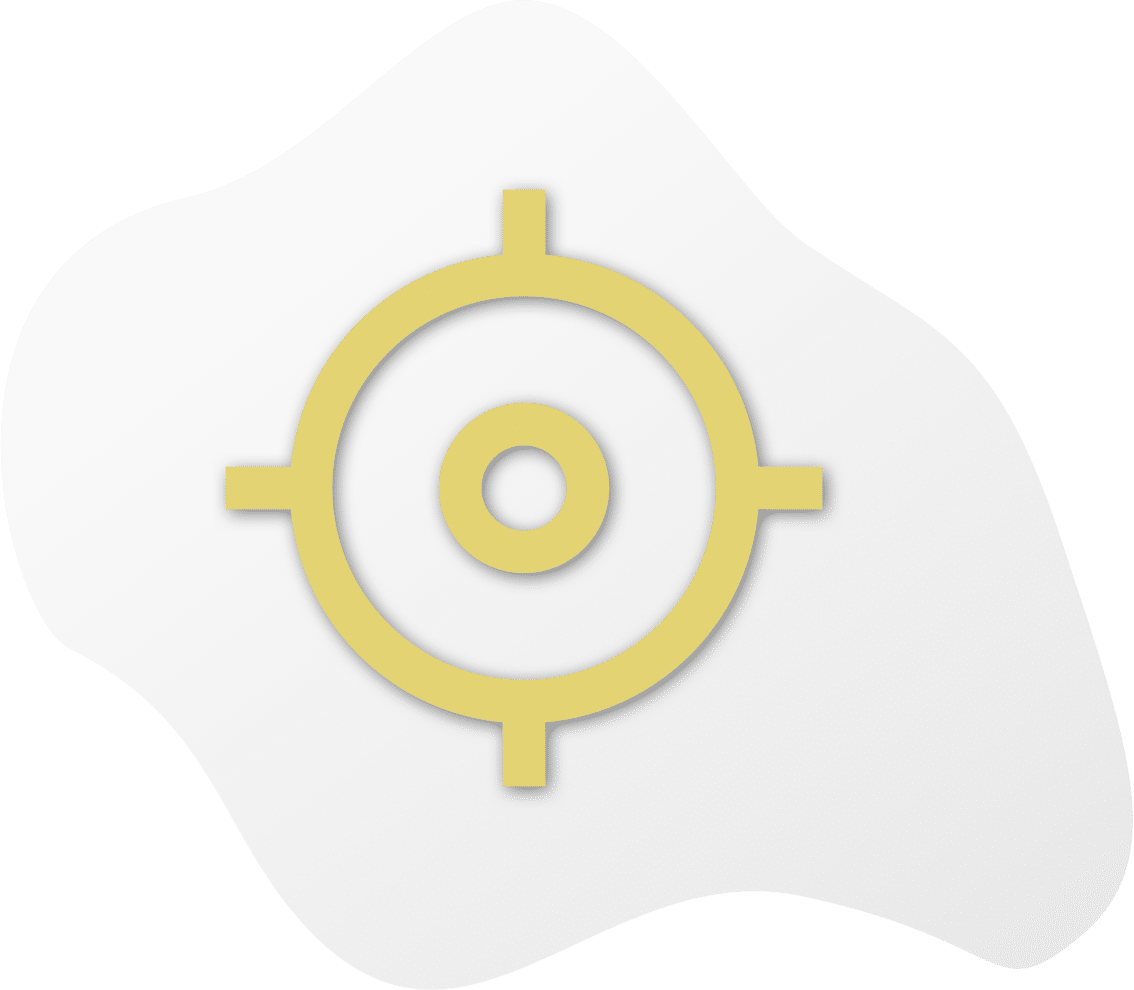 All contractors must know how to create work proposals. Work proposals specify the product or service the contractor will provide. They also feature information regarding qualifications, timelines, and expenses. Contractors often use a specific price comparison formula, too, to ensure they're charging a fair amount.
Depending on your terms, after the proposal's accepted, you may need to wait for the client to pay a deposit or follow through on other conditions. You'll likely meet to discuss the next steps and make a plan to start working right away.
A proposal can become a legal contract if you've instructed your client to abide by certain terms. They also must sign, date it, and send you the requested funds.
Using a work proposal template or contract proposal template PDF can help you meet all legal requirements. From a pricing proposal template to a technical proposal for building construction project, these are great resources.
Don't use the basic proposal or price list template Google Docs provides, though. Consider using Proposable instead.
Proposable offers several helpful work proposal templates. The list includes a robust price analysis template, a subcontractor bid proposal template, a contract proposal template PDF, and even a road construction proposal template.
Send Proposals + Collect E-Signatures
Best proposal software ever! 
I've tried soooo many proposal softwares and I'll never try another one after Proposable. It's so easy to use and it looks good, which all the others don't.
Smart, reliable, and constantly improving.
Proposable just works. I can make visually interesting sales presentations, dynamically insert content, and execute agreements. Proposable powers our entire sales process.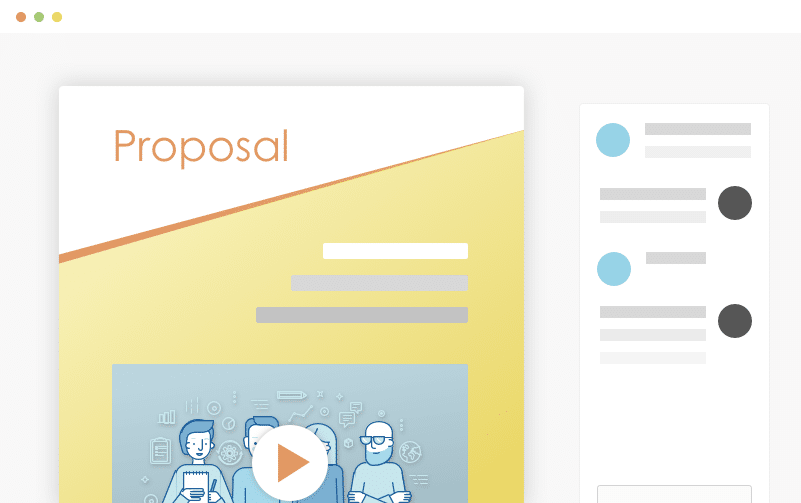 Wow Your Customers
Blow your clients away with a beautiful proposal that stands out above the rest. Add video and rich-media directly into your proposal pages for a more immersive sales presentation that's sure to make an impact.
Set Your Prices
Quickly build quotes, bids, and estimates with our flexible estimate block. With optional line-items, optional quantities, taxes, discounts and more, you can quickly represent your products and services in a polished and readable format. Organize all your products and services in the Pricing Catalog for instant recall.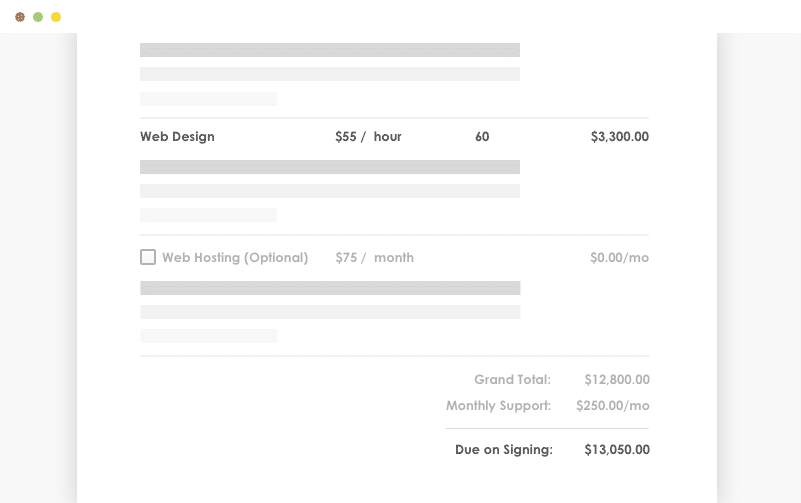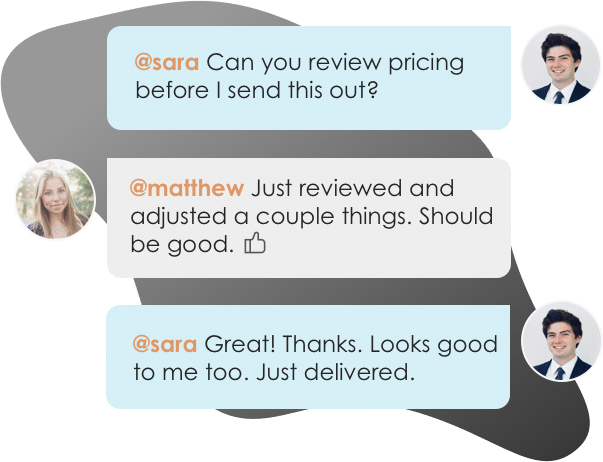 Work With Teammates
Easily collaborate with teammates on proposals. Mention team members to bring them into a proposal, or re-assign ownership when you need to handoff the proposal to another teammate.
Get It Signed
Close the deal faster with integrated e-Signatures. Place signatures, initials, and text field elements throughout your proposal wherever you need prospects to take action and your prospect is guided through a quick acceptance workflow to complete their acceptance. Counter-signing support is also included.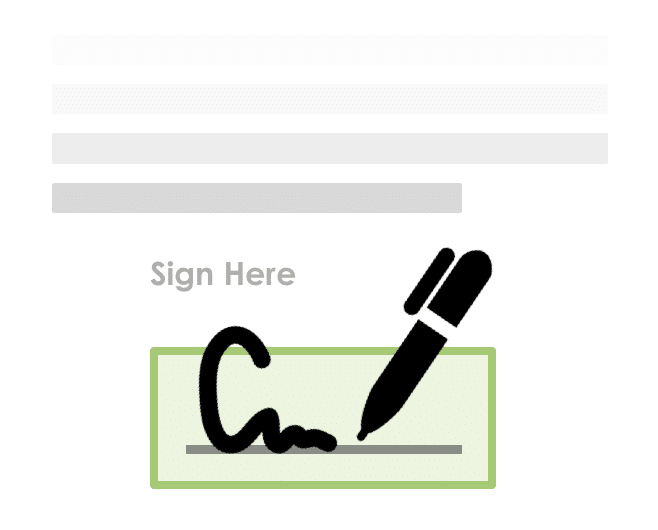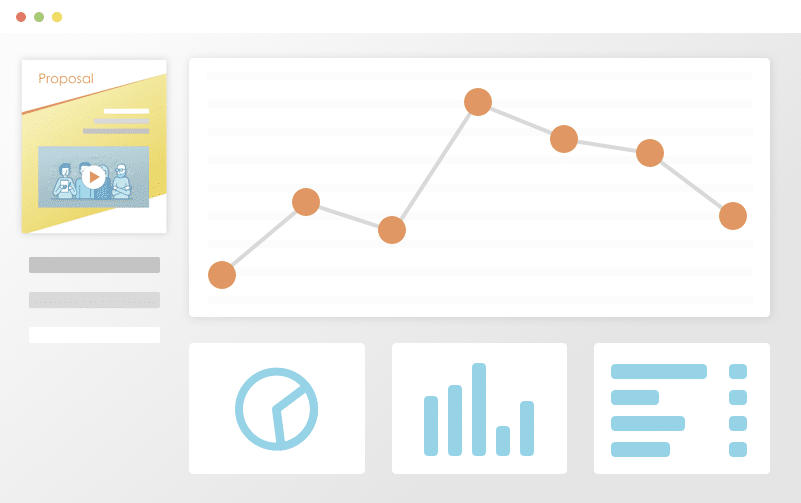 Track Everything
Ever wonder what happens to your proposal after you hit "send"? See detailed analytics and measure how each recipient is interacting with your sales material. Turn on real-time text or email notifications for proposal views and other key events.
Get Your Time Back
Save time and headaches by skipping the painful copy/paste and find & replace on all new proposals for your prospects and customers. Simplify your new proposal workflow to just a few clicks and go from spending hours on customizing new proposals to just minutes.