Hey Travel Specialists,
As some of you already know, we tend to create offerings that are beneficial for many industries including travel agents. This time around, we have partnered with the Destination Wedding & Honeymoon Specialists Association to put a webinar series together and we'd love for you to join us.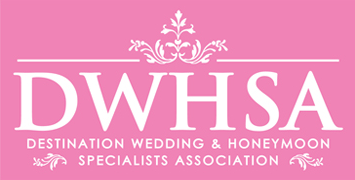 Travel Agent Webinar
Tuesday January 21, 2014 at 10AM PST
To pre-register, please click on the link below:
What you'll get out of this webinar:
Travel Proposal Best Practices
Benefits of Using an Online Proposal Software
Tips & Tricks on Closing Deals
Quick Overview of Proposable
In this webinar, you'll learn about the benefits of Proposable and have a chance to ask questions about how Proposable can help you grow your business. This is a great opportunity to learn how other agents are growing their business and closing more sales.
If you don't know what Proposable is, here's a quick video:
Proposable is an online sales proposal tool that helps small business professionals create, track and analyze proposals, quotes and estimates. With over 10,000+ subscribers in over 50 countries worldwide, we've focused to become the #1 Online Sales Proposal Software. Get your free trial today: