Finding the right proposal software can be a pain, but can also be a scary decision if there are huge upfront setup costs and a lengthy commitment to implement. Yes, there are many proposal software alternatives, but which is the best one?
We've heard countless times that Proposable is the easiest to implement and can get you up and running quickly . Yeah, sometimes we're missing something that the other guys have, but make sure you'll be fully supported from all angles.
Here we've comprised a list of 'must-haves' in order to feel confident that you're making the right decision:

Quick Deployment
Time is money right? Well, we've perfected the way proposals should be created. We went out and tested other online proposal software companies and many of them had either a requirement to add pricing or even choose a template. Quickly choose a template from our library, make some modifications and get your proposal out the door in minutes. Don't want pricing or estimate? No worries, insert the estimate or individual line-item quickly and easily.


Training & Support
Our goal is to provide a 'white glove' service to ensure that you feel 100% comfortable with Proposable. Our goal is NOT to have you come on-board and hope you stay with us for years to come. We have an open door policy that we take serious and we want you to feel comfortable with asking the hard questions. Secondly, we've been there and have the expertise to give you advice and ideas to help you grow your business.


Sales Proposal Templates
Our Sample Proposal Templates Library gives users a quick and easy way to get started with standard formatting. We worked hard to provide Business Proposals Templates for various industries to help you get up and running with minimal effort. Adding them to your own library can be done with just a click of a button. If you have any ideas or suggestions, we would be more than happy to add them to our library. Please email your proposal ideas to team@proposable.com.


Printing Quotes & Proposals

 Our primary focus of course is online sales proposal software, but we've ensure to satisfy all of your proposal needs. If you or your client needs to print a proposal, they can easily click the Export to PDF button at the bottom of each proposal.


Easy-to-Use Library
Proposable has 3 different types of libraries to help you keep your proposals, sections and line items neatly organized. Each library can be filtered or searched by 'tags' to help you quickly and easily find what you need. The library can also be shared with other users or they can share it with you. Each library has a date and time stamp to help you keep track of the latest version.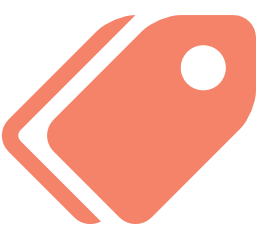 Flexible Pricing & Estimation
Rather than having to be forced through an estimate or being limited to one estimate or pricing table, Proposable allows you to add multiple tiered pricing or more than one pricing table. This is a nice way to do comparative pricing or offer more than one product or service on a single proposal.

Proposable is an online sales proposal tool that helps small business professionals create, track and analyze proposals, quotes and estimates. With over 10,000+ subscribers in over 50 countries worldwide, we've focused to become the #1 Online Sales Proposal Software. Get your free trial today: