Here at Proposable, we are very particular about which products we partner with and this is why we handpicked Insightly as one of our preferred integrations. For those of you who don't know,  Insightly is a powerful and user-friendly small and mid-sized business CRM that helps thousands of businesses manage their contacts and sales workflow.
Insightly + Proposable Benefits
Automatically sync your Insightly contacts to Proposable
Create and deliver polished sales proposals in minutes
Watch all proposal activity get pushed into your opportunities
Win more business with the #1 proposal software
Integration Overview
Once you have connected your Insightly CRM account to Proposable, your contacts auto-sync and you are immediately ready to send out your first winning proposal! When a proposal gets sent, Proposable automatically creates an Insightly opportunity and continually updates that opportunity in realtime as your contact interacts with the proposal. For example, Proposable will add each proposal view, comment, download and even digital acceptance receipt back into the Insightly opportunity and activity stream.
What is ?
Insightly is a simple yet effective CRM and Project Management tool for small businesses to manage their customers, contacts, opportunities and projects. Insightly enables small business owners and teams to be more productive and work together more easily, in the office or on the go.
How does it work?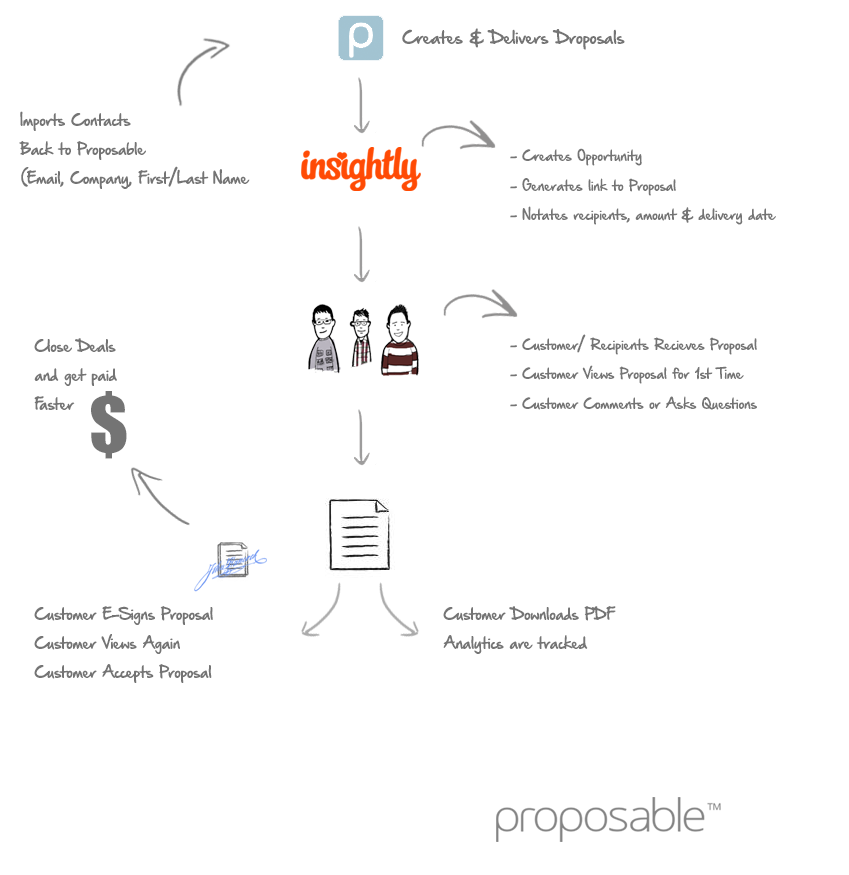 Start your Free 14-day trial today