Proposable now lets you place signature fields throughout your proposal and setup custom acceptance workflows for each proposal you deliver.
Need to collect signatures in specific areas of your proposal? Need your customer to sign on multiple pages? Need to countersign proposals once they've been accepted? Done, done, and done!
Collect Signatures Wherever
Simply drag signature fields out on top of your proposal content wherever you need to collect signatures.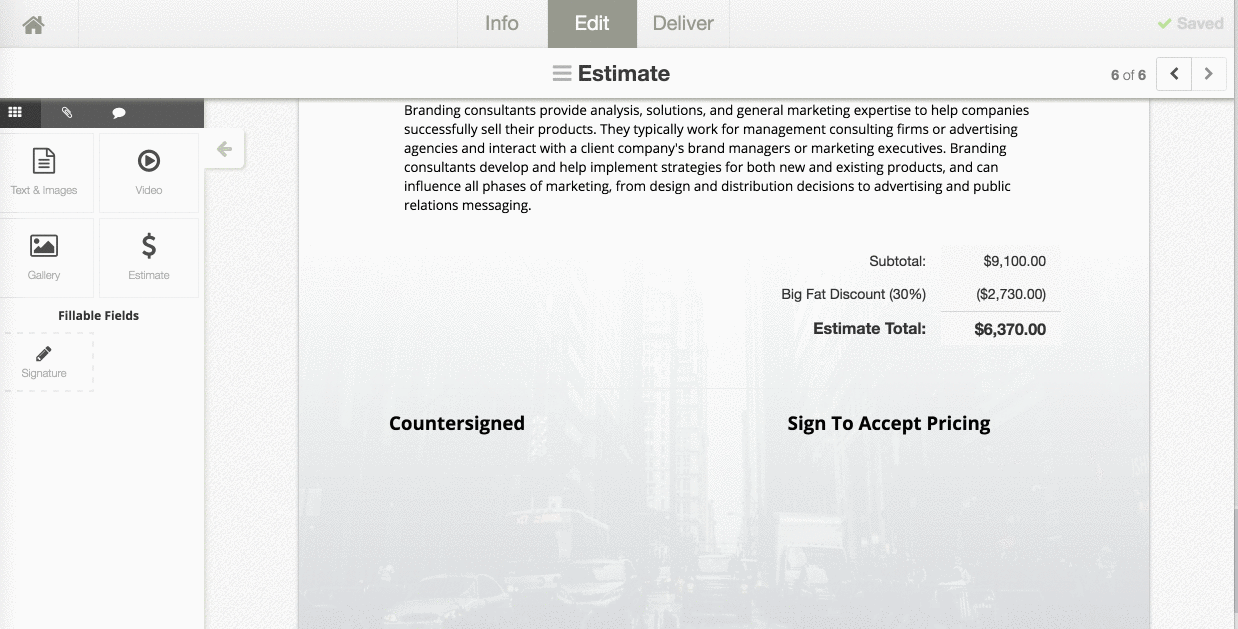 Dead-Simple Signing Workflow.
Your recipients are taken through a quick & painless workflow to collect the signature(s) you need and close the deal.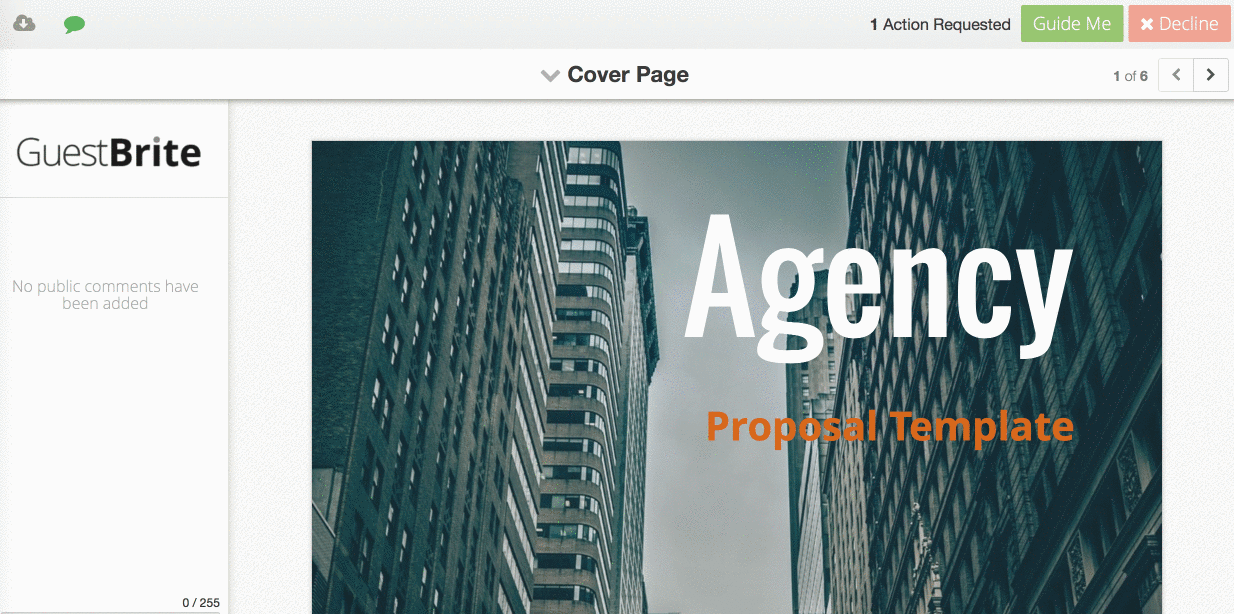 Learn More About Signature Placement
Built-in CounterSignatures
We knew you'd ask, so we built in countersignature support right out of the gate. Simply adjust the signature element assignment to "Sender" and once the recipient completes their requested actions, you will be prompted to complete the proposal by adding your countersignature. Easy as pie.