Business competition is tough, and writing better business proposals is key to winning contracts. Sales teams know that writing sales proposals can be time-consuming. But, without a detailed review of your company's offerings and detailed terms, buyers will not know if your business will fit their contractual needs. Therefore, the need for writing and delivering proposals is not going away, so let's talk about a better proposal alternative that's faster and delivers consistent project proposal results—proposal management software.
Proposal management software takes the hassle out of writing proposals that are tailored to your client's specific requests
Proposal management software takes the hassle out of writing proposals that are tailored to your client's specific requests while reducing the time it takes to create multiple business proposals. Here are 7 powerful ways proposal software can save you time:
1. Add visually engaging graphics quickly
When you select from the best proposal software, you have the ability to include graphic design elements that speak to your brand. Customized and colorful themes, text styles, page layouts, and fonts will make your business proposal stand out from the competition and allow you to shine a light on how your company can solve the client's problem. Better proposals typically include visual images and embedded videos to allow a more detailed discussion of your company's strengths and product or service applications.
2. Decrease creation time with a software proposal template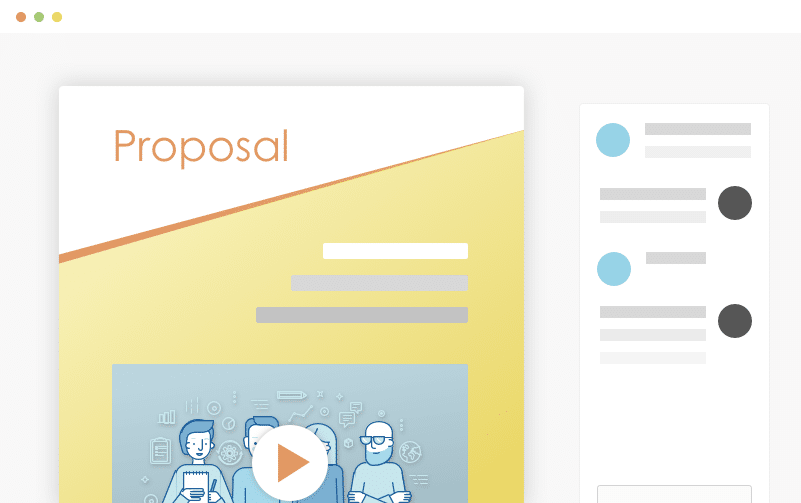 Business proposals are typically multiple page documents that need sections, headers, footers, and headings to keep information organized and easy to scan. A software sales proposal template can guide you through the 3 p's of writing a business proposal – stating the problem, proposing a solution, and offering a competitive price solution so you can win more contracts and spend less time creating business proposals. Clients notice inconsistencies and errors in reports, such as missing page numbers. If you're in a hurry and need to submit a proposal in lightning-fast speed, consider free software proposal templates that are available in either .pdf or .doc file extension, or ideally use one of our free proposal templates. Business proposal templates keep your documents consistent in style and form while also decreasing the time it takes to create each proposal. Templates allow you to be consistent in both the structure of your proposals and the integrity of your brand.
3. Track your business proposal progress automatically
Managing your business proposals is made easy with a proposal viewer that automatically tracks the progress.
Managing your business proposals is made easy with a proposal viewer that automatically tracks the progress of your submittals and allows you to remotely view electronic signatures even when away from your office. Consider free proposal management software that allows you to judge the client's engagement with your proposed offer by tracking which sections are viewed most often and how many times the proposal has been looked at. Do be cautious though, when using free proposal software, as the varying level of security could open your business to risk. Automatic tracking of these metrics can give you insight into how well your proposals are performing and you can receive real-time notifications each time the proposal is viewed or signed.
4. Reduce approval times with e-signature functionality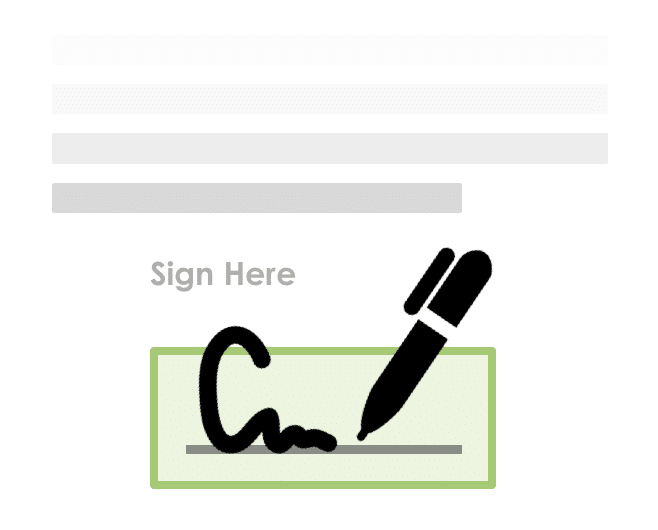 Electronic signature technology eliminates the time wasted waiting for signed and printed documents to change hands and is crucial in creating a seamless workflow that is efficient and secure. When you use an enterprise software proposal template that has a centralized process for mailing, printing, signing, and filing you are providing a better experience for your client that decreases turn-around time for both parties. When your proposal and invoice software has a trustworthy esignature platform, both parties are compliant and protected.
5. Increase efficiency with data-entry controls and constraints
Choose a software proposal platform that has built-in constraints that will increase your efficiency during data entry and reduce the time spent thinking about what type of information is required at each location. These built-in tools act as guardrails that keep you on track—even when creating complex proposals. You can view a library of proposal management software templates so you don't have to reinvent the wheel each time you create one. And if the client has asked for a specific number of pages or the inclusion of a Terms & Conditions clause, a pre-designed template can keep all input compliant to the customer's requests.
6. Reduce context switching time with CRM integrations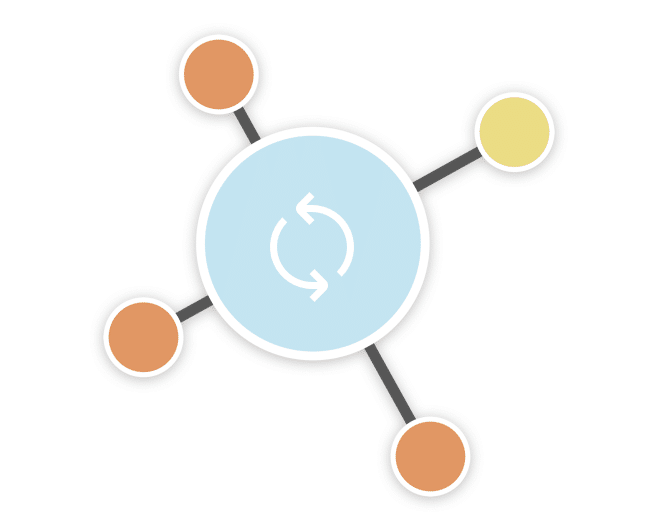 A strong business proposal will include pricing and payment information as well as other business resources to support the reasons why your business is the best solution for the proposed client. Imagine proposal workflow tools that allow direct integration with your CRM processes and ensure a seamless transfer of business data from your accounting system into your business proposal template. You gain corporate-wide collaboration without any additional effort when sales processes are seamlessly integrated into your proposal software without the need to upload, download, and re-upload information.
7. Optimize across all devices for mobile agility
Consider the benefit of sales proposal software for freelancers that often work from home, shared offices, and even coffee shops that is already optimized for viewing on smartphones, tablets, and laptop computers. A mobile-optimized interface is easier to work with and will save you time with text that's immediately readable, and has a fast page loading speed. A Google docs proposal template is one way mobile platforms can make your life easier, so you don't waste time formatting and Google sheets can easily handle any charts or graphs that you need to include, but we recommend using software built for proposal management to achieve the best agility across devices and business intent.