Leslie's Pawnee Parks Website Proposal

Leslie Barbara Knope works as the Deputy Director of Pawnee, Indiana's Parks and Rec Department. In her role, Leslie is often called on to inspire less-than-enthusiastic co-workers. For years, Leslie has wanted to take a shot at overhauling the park's outdated website. This year, it looks like there might be money in the budget to get the job done. Unaware that she could be using online proposal software, Leslie spends weeks putting together spreadsheets with cost estimates and drafts site maps with photos of the park. She even mocks up a section dedicated to special events that could draw visitors to the park.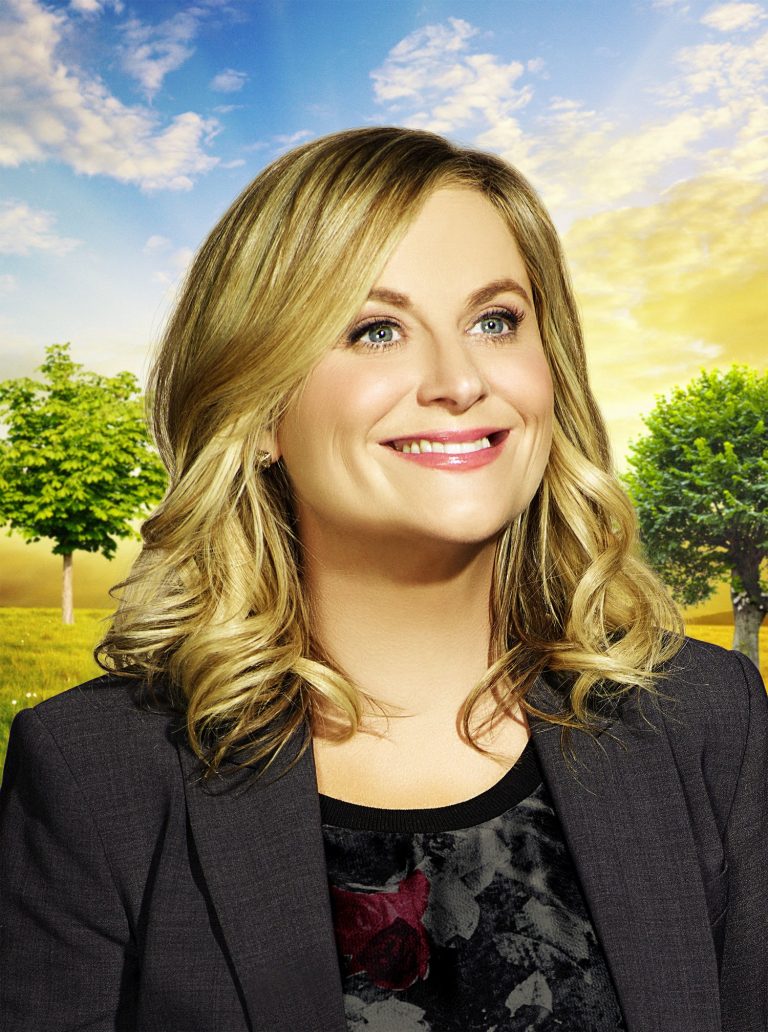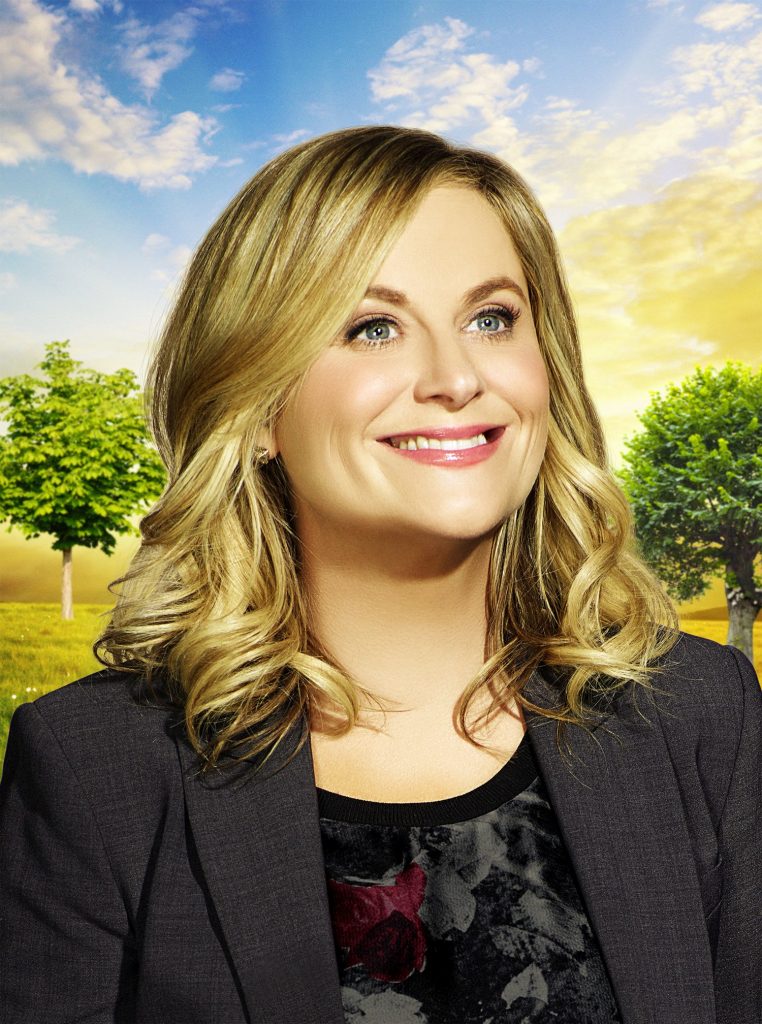 Leslie has a consultant put her documents in Google drive to get feedback from the rest of the department. After many rounds of approvals and revisions, things go much more smoothly when she removes Tom from the project; she is ready to present her proposal to the budget committee. This takes some time since her files come from several software applications, and she has to manually print and scan each one to create a PDF she can email. It takes several pep talks from her BFF Ann to gather her strength to finish, but Leslie reminds herself that she is a goddess, a female warrior, and perseveres.

Leslie's good work might get her the money she needs to create a new website. However, she could have used Proposable's website template to create her presentation. Our templates have sections that cover the process, technology, and deliverables. Plus, the drag and drop proposal viewer make presentations a cinch. Proposable's built-in estimating tool and esignature functionality could have streamlined the process of incorporating spreadsheets into Powerpoint and Word files. In short, Leslie wishes she had heard about Proposable's proposal software weeks ago. She shares the link with her friend, a web designer, who has been looking for proposal software for freelancers.
Ron's Government-Slowing Pool
Ron Swanson is the Director of Pawnee's Parks and Recreation Department. Normally, hard work of any type is against Ron's Libertarian beliefs. However, he has cooked up a scheme that would help a lot of people do nothing. For that, he's willing to work all night. He plans to renovate the pool at one of Pawnee's lush parks.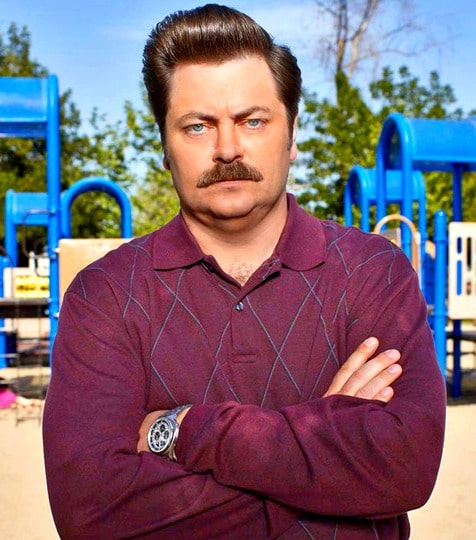 Currently, the park's swimming pool is rapidly deteriorating due to age. However, Ron has swayed a wealthy donor—the Newport family, owners of Sweetums—to provide a grant to put in water features, slides, and even a wave machine as part of the expansion. The renovations could potentially double the park's revenue during the summer months, which Ron bears as an unfortunate side effect since he believes all government is bad, including the Parks and Rec Department. Ron has his reluctant assistant plug each architect's estimates and proposals into a Word template and manually transfer each of the bids into the common format so the Newports can make a final decision. He is sadly unaware that there's a better proposals alternative. When Leslie shares Proposable.com with him, Ron immediately recognizes that it's the best proposal software he's seen because it drastically cuts down on work—which Ron hates worse than vegetables. He vows to trick someone else into learning the software for his next scheme.
With the free online proposal templates available on Proposable, Ron's lackey realizes he can easily generate better proposals more quickly. That way, he will be able to concentrate on his other responsibilities. Ron doesn't really care about the proposal and invoice software but it gets his budget approved with no revisions, so he can get back to doing nothing and slowing the government down in other ways.
Tom's Park Software Idea
Tom Haverford, a.k.a. Tommy Timberlake, is a legend in his own mind who's always creating entrepreneurial plans that are going to be really big one day. He plans to build web-based software that park visitors can access online to buy parks and rec merchandise. Instead of raising money for the parks, proceeds will be routed to an offshore company Tom plans to set up with his friend Jean-Ralphio.
The problem is, Tom doesn't know how to write a software proposal. He spends the better part of a year putting together a proposal to present to the park's director Ron Swanson. When he shows it the park director, he's told that, although his ideas are great, the proposal isn't polished enough to show to anyone in the world because it's stupid.
When Ron finally tells Tom about Proposable, quietly of course, and Tom is stoked. Right away, he overpays a professional to do the work for him, because that's what smart people do. The consultant focuses in on the software proposal template, which can help him effectively introduce Tom's ideas for approval. Proposable's online business proposal generator enables Tom to produce the polished presentation he needs to convince his supervisor it's time to move forward with his plans. Tom plans to use the software proposal template on future projects in his side business selling the consultant's innovative applications, branded under his own name. He shares the enterprise software proposal template, for a small fee.
Andy's Plan for MouseFest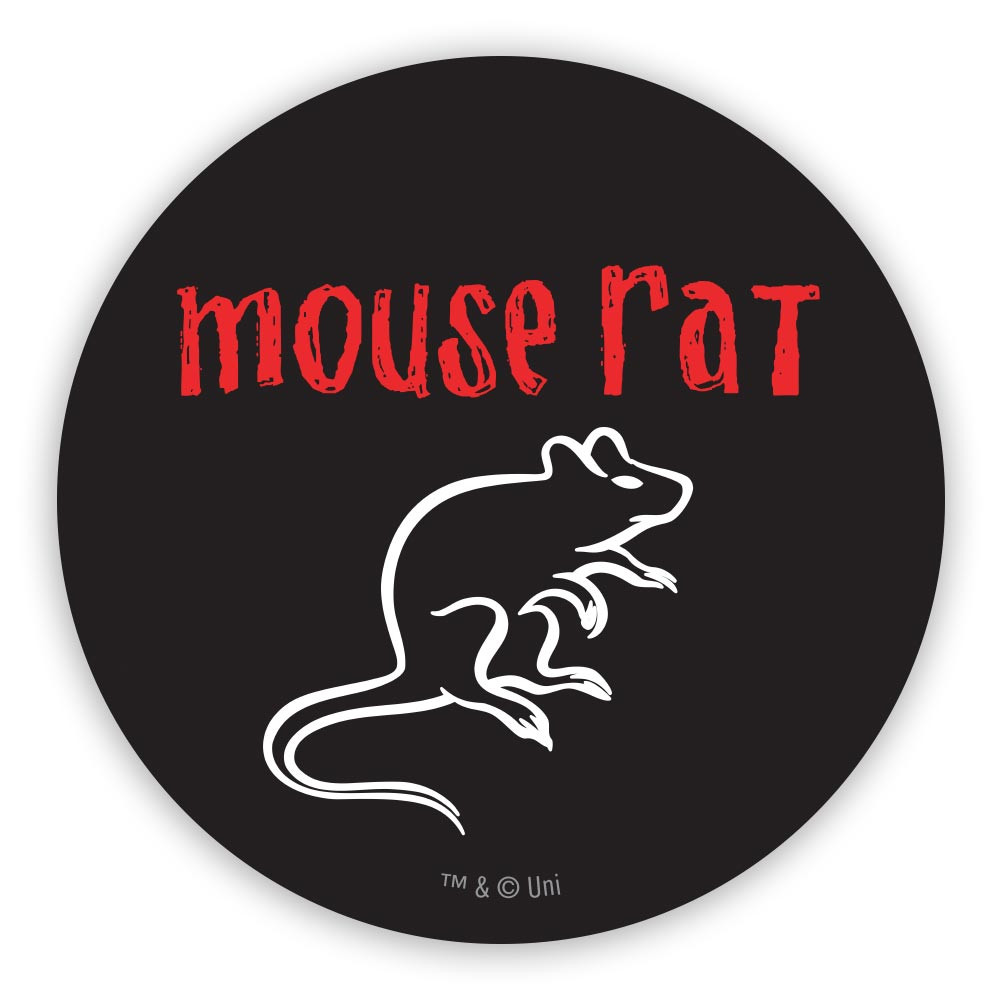 Andy Dwyer's professional gigs include a shoeshine stand inside City Hall, unpaid—and probably illegal—gigs as a faux FBI agent, and the much-beloved lead singer of Mouse Rat. After his stint as a friend of the British aristocracy, Andy decides to put together a musical festival of bands that perform Dave Matthews Band cover songs called MouseFest. Although Andy himself isn't smart enough to figure out proposal software, he has his friends in the House of Lord Covington hire someone who will do it for him.
When he sees Proposable's sales proposal software in action, Andy is fascinated by the sales intelligence tool because the consultant feels it could send the sales of Mouse Rat CDs through the roof. By having his borrowed consultant develop better proposals for song lists and festival merchandise, Andy believes he will be able to increase Pawnee sales by 40% over the next three years and take MouseFest national by the end of the next century.