Here's a sneek-peek of what we've been busy working on during the first couple weeks in 2016.
The new Collaboration Sidebar will set your sales team up for quicker interaction and tighter communication within each proposal that gets created and sent out.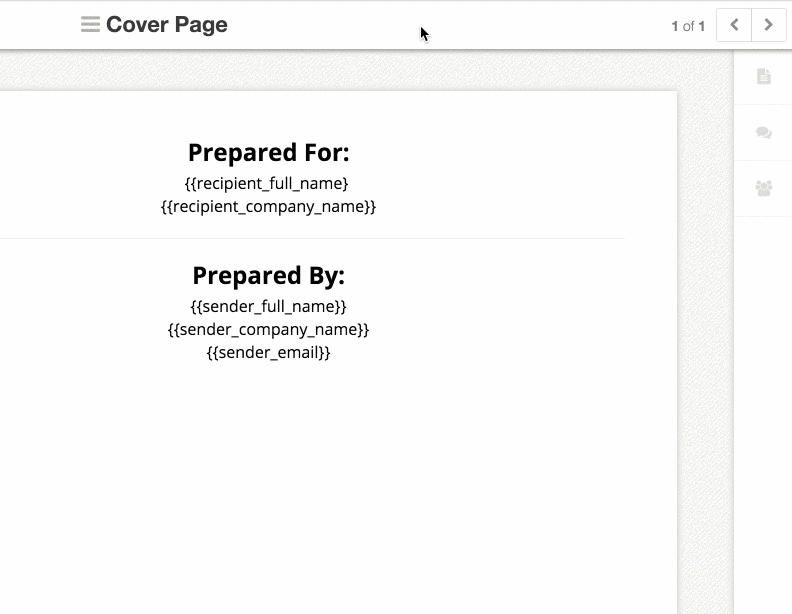 This new feature is broken into 3 parts:
1. Proposal Details
The proposal owner can capture critical info about each deal so everyone is on the same page with what the prospect is looking for.
2. Internal Comments
This is an ongoing conversation between you and your collaborators. @ mention team members to automatically add them as editors on the proposal and easily "pin" comments to specific proposal sections for quick & clear communication.
3. Collaborator Management
This shows all the people involved in the current proposal. The Proposal Owner can add, remove, and transfer ownership to another person with one click.
We're really excited to get this soon-to-be-released feature into your hands and see how it will transform the way your team collaborates!
Ready to step up your proposal game?
Get a personal demo! We'll learn about your current proposal process and show you how Proposable is transforming the way sales teams are creating, delivering, and tracking their sales proposals.
Browse our most popular Free Proposal Templates: