Sales Process Steps
A sales process is a set of repeatable steps that typically starts with finding a lead and ends with a sale or signed contract. In this article we dive into why you should be laser-focused on the end goal when thinking about what sales process steps are best for you.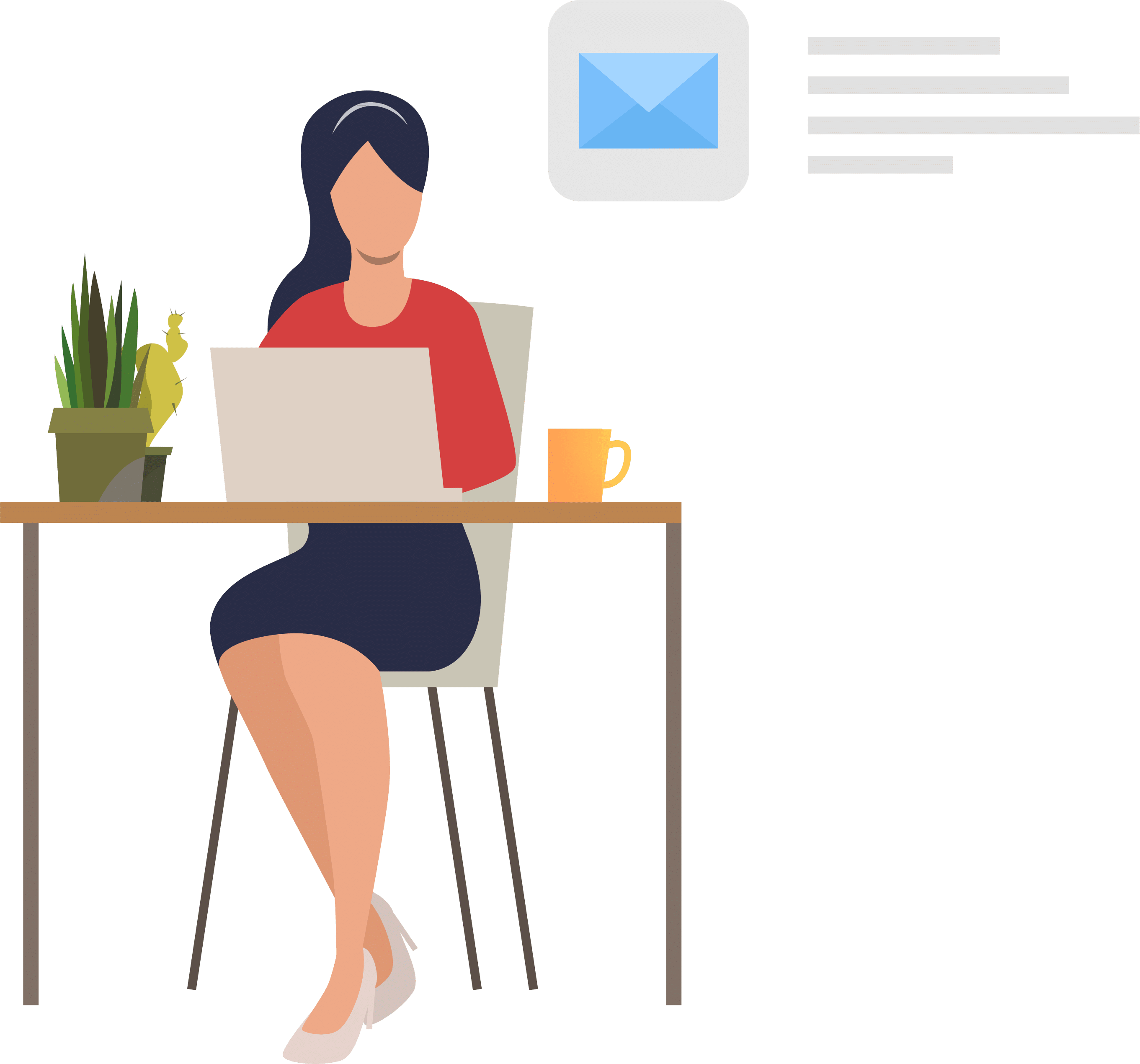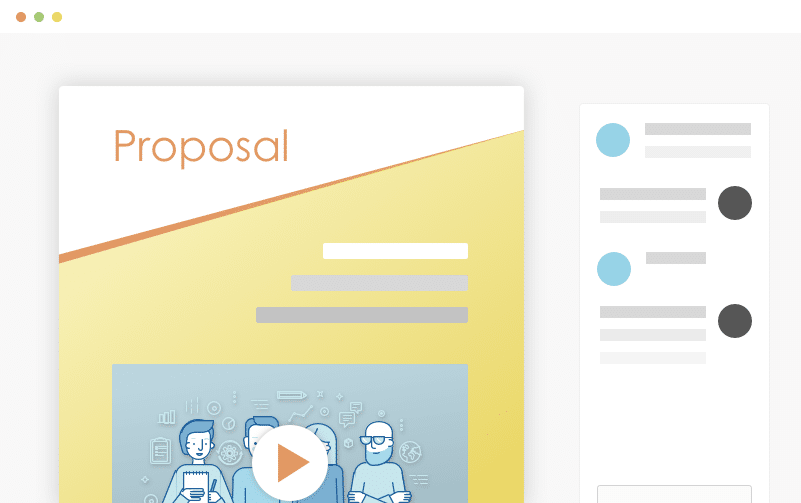 Wow Your Customers
Blow your clients away with a beautiful proposal that stands out above the rest. Add video and rich-media directly into your proposal pages for a more immersive sales presentation that's sure to make an impact.
Set Your Prices
Quickly build quotes, bids, and estimates with our flexible estimate block. With optional line-items, optional quantities, taxes, discounts and more, you can quickly represent your products and services in a polished and readable format. Organize all your products and services in the Pricing Catalog for instant recall.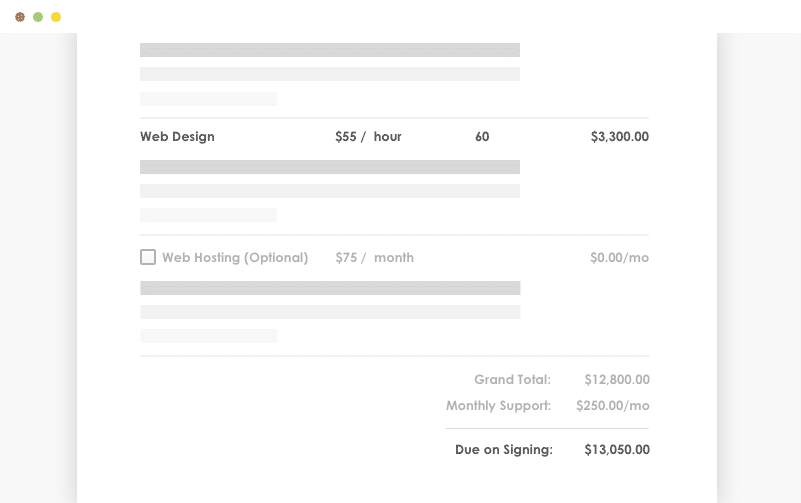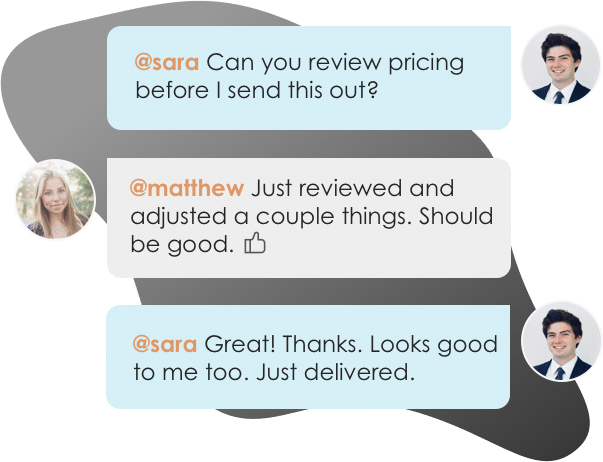 Work With Teammates
Easily collaborate with teammates on proposals. Mention team members to bring them into a proposal, or re-assign ownership when you need to handoff the proposal to another teammate.
Get It Signed
Close the deal faster with integrated e-Signatures. Place signatures, initials, and text field elements throughout your proposal wherever you need prospects to take action and your prospect is guided through a quick acceptance workflow to complete their acceptance. Counter-signing support is also included.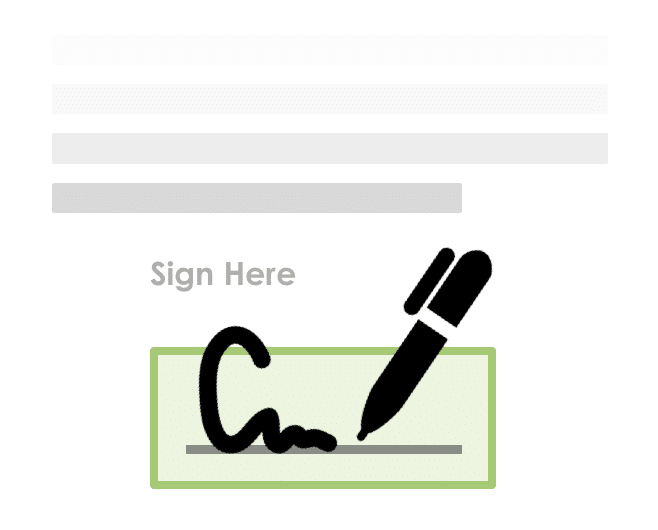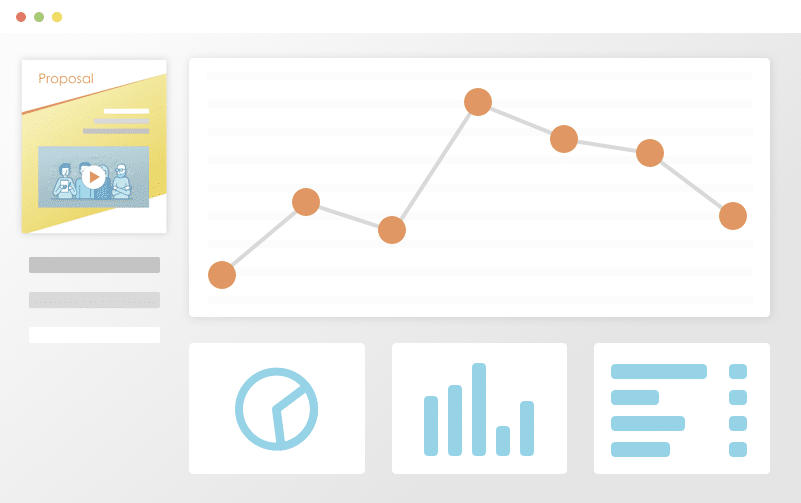 Track Everything
Ever wonder what happens to your proposal after you hit "send"? See detailed analytics and measure how each recipient is interacting with your sales material. Turn on real-time text or email notifications for proposal views and other key events.
Get Your Time Back
Save time and headaches by skipping the painful copy/paste and find & replace on all new proposals for your prospects and customers. Simplify your new proposal workflow to just a few clicks and go from spending hours on customizing new proposals to just minutes.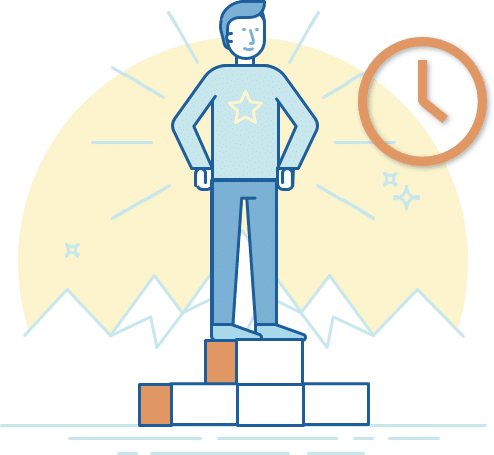 Best proposal software ever! 
I've tried soooo many proposal softwares and I'll never try another one after Proposable. It's so easy to use and it looks good, which all the others don't.
Smart, reliable, and constantly improving.
Proposable just works. I can make visually interesting sales presentations, dynamically insert content, and execute agreements. Proposable powers our entire sales process.
What is a sales process? If you look around, you'll find more than one sales process definition. But we'll keep it simple – a sales process is the journey your customer takes from the time they get to know your company to the time they decide to make a purchase.
Obviously this journey will be different depending on the industry you're in. A retail sales process will look a lot different than a business-to-business (B2B) one. What's important is that you fully understand the process and write it down, so you can encourage customers to move from one step to the next.
In your business, you might have a 10 step sales process that follows the customer from learning about you to becoming a brand advocate and repeat buyer. Or, you might create a B2B sales process template if you're in that type of industry. Having a sales procedure sample available to you will help you build the best sales process you can.
When you have a great sales process, prospects move smoothly through your sales funnel. You convert more people at every step, and your company is more profitable. When you have a systematic approach, you can repeat the same actions and get predictable results.
The Challenger Sales Model is one of the most popular ways to approach the sales process. The idea comes from the book The Challenger Sale: Taking Control of the Customer Conversation. The book describes how B2B sales representatives can stand out even when they're selling products that are almost the same as the competition.
If you don't have time to read the book, you might be able to listen to The Challenger Sale audiobook during your commute. The book serves as the Challenger Sale training and is required by many organizations for new sales people.
As you learn the Challenger sales process steps, you'll discover that providing value during every step of the sales process is essential. A B2B sale often takes longer than a B2C one, so you'll probably have multiple conversations. Be sure you're adding a lot of value in each interaction. Provide ongoing education, advice, and more.
You can practice by doing a Challenger Sale roleplay, working through the Challenger Sale workbook, or listening to an example of a Challenger sales call.
Using the right software can make a big difference. The HubSpot sales process template will help you be more effective and efficient as you serve your prospects.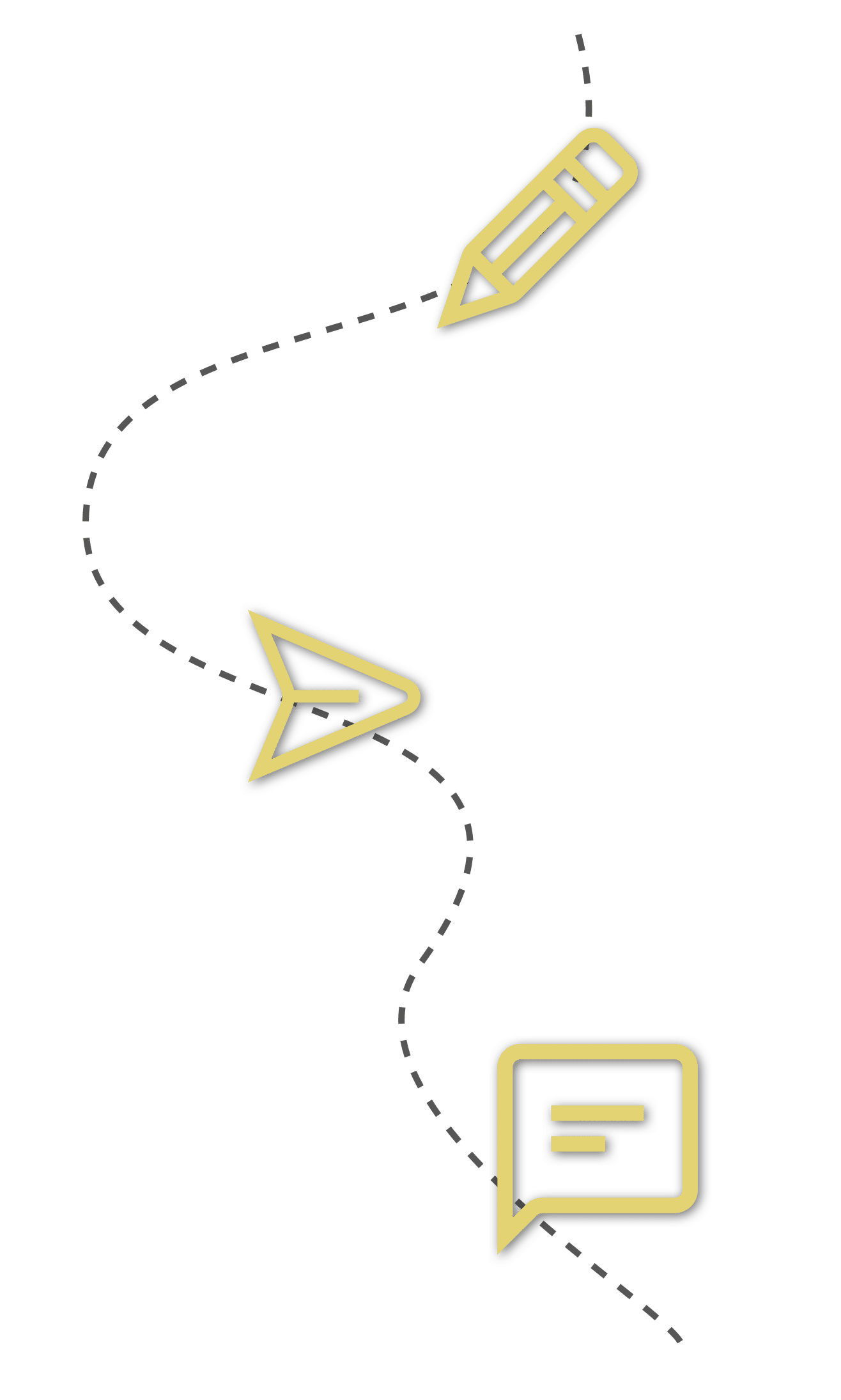 So if you were going to break your sales process down into steps, what would they be? Many organizations define their sales process steps using a 10-step selling system. Many companies map out their selling process steps with examples.
The most common 10 steps are prospecting to find leads, qualifying leads to ensure they have the right budget and fit, connecting with qualified prospects, identifying their pain points, presenting your offer, handling concerns, sending a proposal, closing the deal, delivering, and following up with an upsell or cross-sell.
Let's look at this as SaaS sales process steps. First, you work on finding folks interested in your software. You qualify them by making sure they are in a large enough company to have a budget for your offer. Then, you determine what struggle they have that might make them receptive to your offer.
From there, you get to the presentation in the sales process. Your presentation shares how your SaaS solution meets their needs. The sales process presentation goes well, you answer questions, and then send a formal proposal. Over the next few days you close the deal and deliver the software.
Afterward, you follow up to make sure implementation is going smoothly. You might offer an upgrade or complementary service.
Of course, things rarely go so smoothly. Don't be nervous when prospects take a few steps back in the sales process. A Visio sales process template might help you track where they are and where they need to go. Just continue to patiently follow up and encourage them forward until they are ready to make a buying decision.
When you add value to every interaction as we described above, you're likely to do quite well in this process.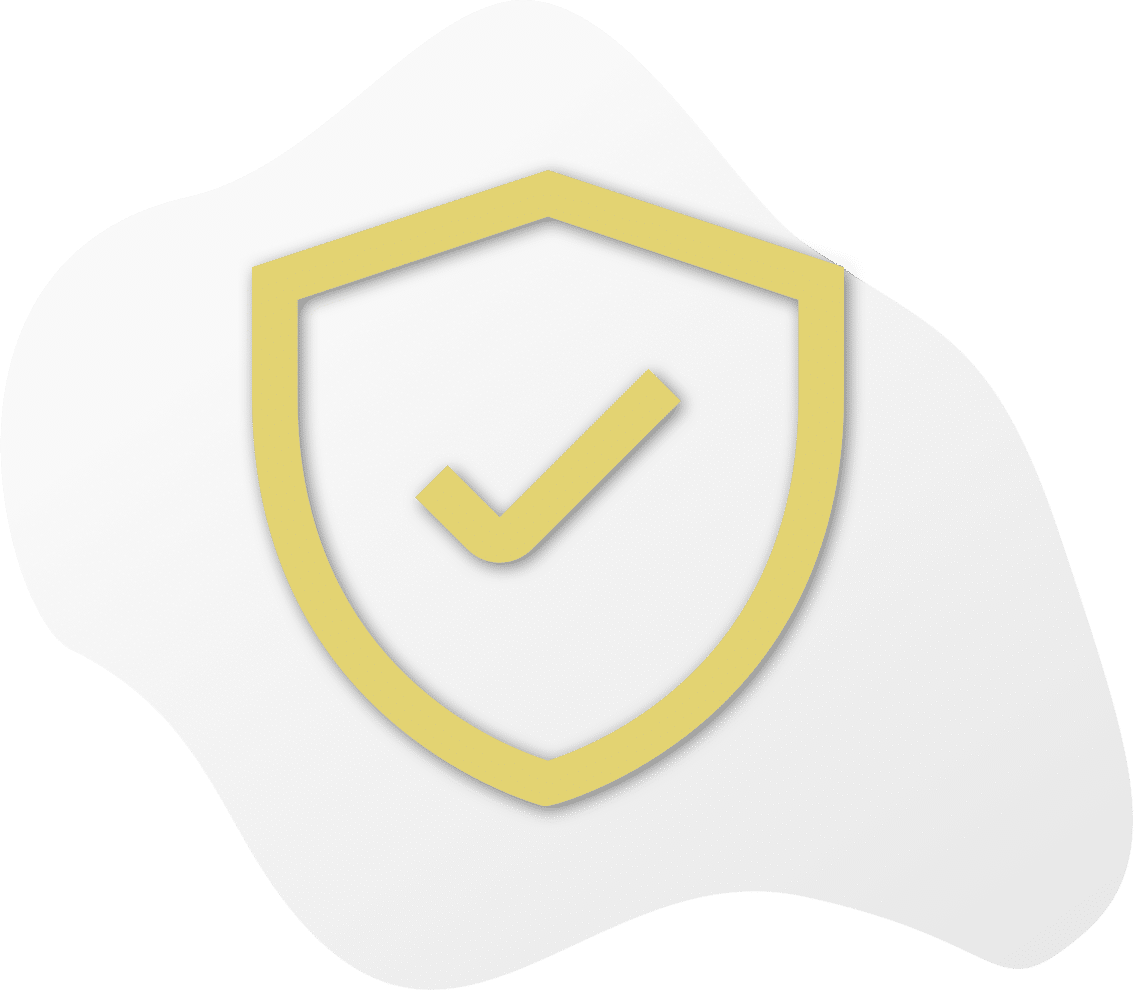 Another sales process example is in real estate. There are a variety of steps that must be followed to close a real estate deal. You might use a 5 step sales process or an 8 step sales process.
If you're planning on closing real estate deals frequently, you might stay on track using a sale process flowchart or a sales process map. This is especially helpful if you want to close a deal without the help of a real estate agent. It's important to make sure you don't miss any details.
A typical real estate deal closing follows these steps. The buyer makes an offer, and the seller may negotiate the price and conditions. The conditions include inspections, length of time before closing, and any contingencies. Once these are agreed on and a contract is signed, both sides work toward fulfilling the conditions of the contract. An inspection is scheduled, title research is done, and more.
Once the contingencies are met, the sale moves into closing. At closing, both sides meet in an attorney's office and exchange the title, paperwork, and funding. Both the buyer and seller pay applicable fees as well.
If you do frequent deals, you might be able to save money by working without an agent. To make sure you don't miss any details, you may want a sales process flowchart template to track your deals. These are easy to use if you have a sales flowchart pdf or sales flowchart ppt.
Keeping track of your sales process with a sale process template is a great idea, especially if you work through a number of deals at one time. They may each be at a different place in the process.
In the past, sales reps often used a sale process PDF that they could print off and fill in. Of course, this is only helpful if you have it with you. You might be able to use a sales process PowerPoint template, or even a sales process template in Excel. Some reps use a sales process template in Salesforce or a sales flowchart template in Word.
All of these can work, but there's an easier option. Instead of tethering yourself to a written
sales order process flow chart template, be different and use a sales process flowchart free template from Proposable.
With Proposable you can create, deliver, and track your sales materials easily, including a sales process template. We offer free fillable templates that are available when and where you need them.
You don't have to be locked down to a legacy program. Instead, use Proposable's free templates to make your sale process easier and more efficient.