Qwilr Alternative
Looking for the best Qwilr alternative? Proposable is a great choice, with an intuitive interface, electronic signatures, and flexible team features. Join the thousands of companies who use Proposable to simplify their proposal process – It's free to try!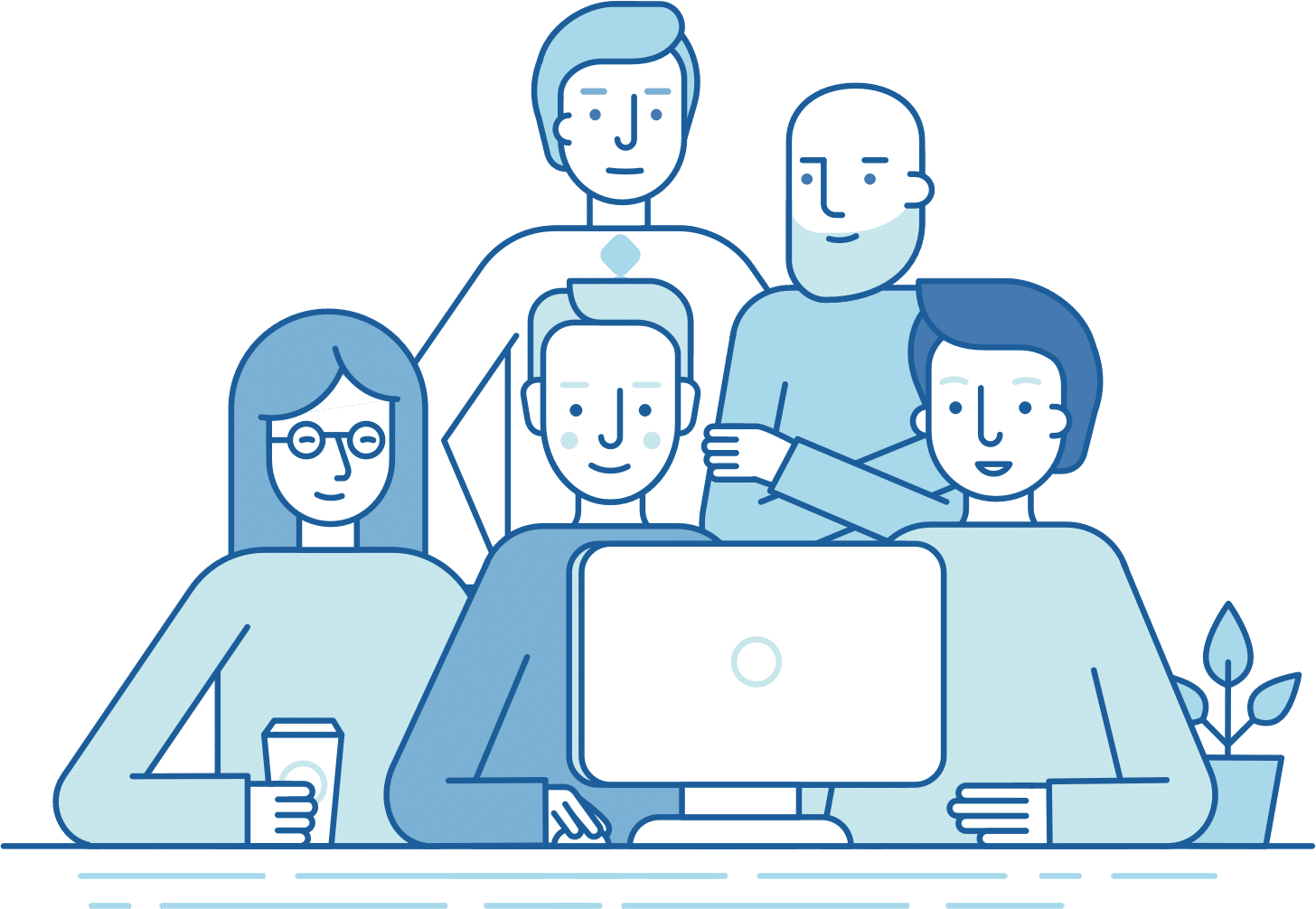 Proposal quality and prospect responses are sky-high!
As a sales manager, I love the Team Stats feature which gives me important real-time info and fosters competition among our sales team."
Best proposal software ever! 
I've tried soooo many proposal softwares and I'll never try another one after Proposable. It's so easy to use and it looks good, which all the others don't.
Quotes never looked better!
The modern look and feel of the proposals was a great upgrade for us.
Makes it easy to win more business. 
Proposable allows our company to send beautiful, professional proposals to our clients and prospects as well as better understand what happens after we hit "send."
My Favorite Sales Tool.
Incredibly fast and simple to send out professional looking proposals, collecting account and billing information is done all from within the proposal.
Smart, reliable, and constantly improving.
Proposable just works. I can make visually interesting sales presentations, dynamically insert content, and execute agreements. Proposable powers our entire sales process.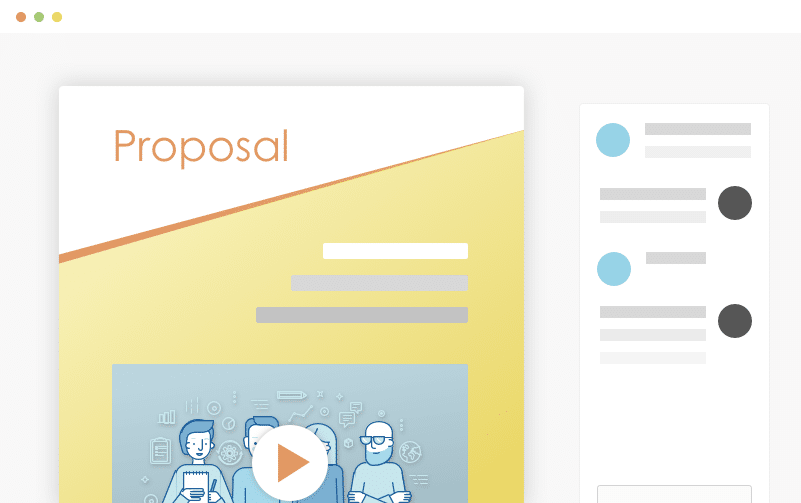 Wow Your Customers
Blow your clients away with a beautiful proposal that stands out above the rest. Add video and rich-media directly into your proposal pages for a more immersive sales presentation that's sure to make an impact.
Set Your Prices
Quickly build quotes, bids, and estimates with our flexible estimate block. With optional line-items, optional quantities, taxes, discounts and more, you can quickly represent your products and services in a polished and readable format. Organize all your products and services in the Pricing Catalog for instant recall.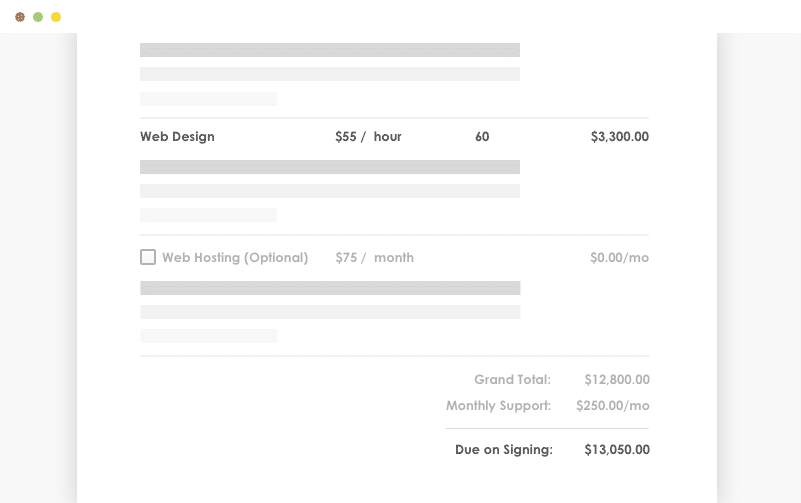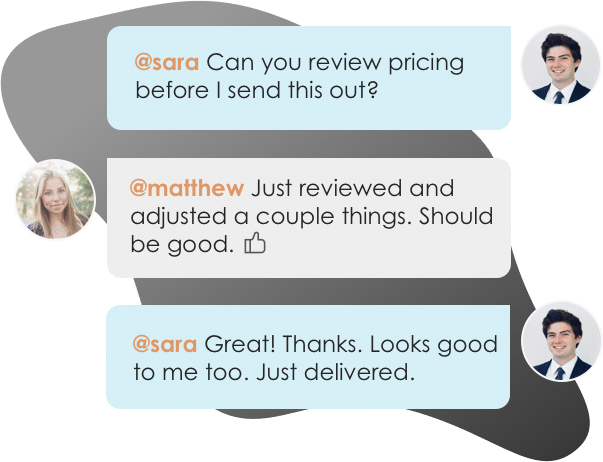 Work With Teammates
Easily collaborate with teammates on proposals. Mention team members to bring them into a proposal, or re-assign ownership when you need to handoff the proposal to another teammate.
Get It Signed
Close the deal faster with integrated e-Signatures. Place signatures, initials, and text field elements throughout your proposal wherever you need prospects to take action and your prospect is guided through a quick acceptance workflow to complete their acceptance. Counter-signing support is also included.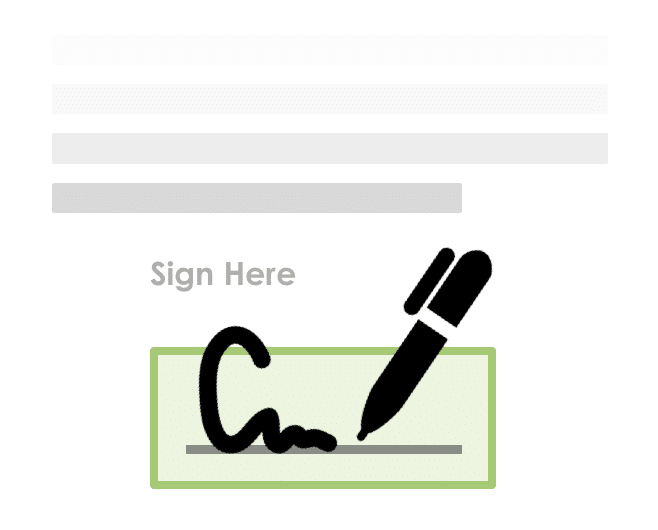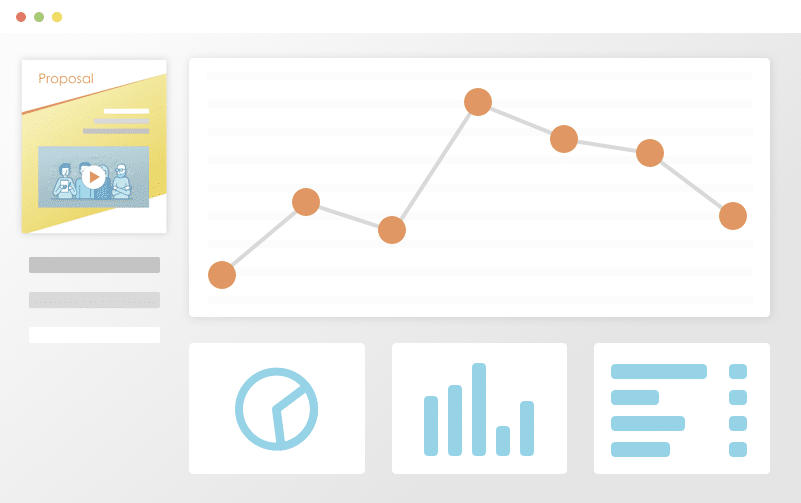 Track Everything
Ever wonder what happens to your proposal after you hit "send"? See detailed analytics and measure how each recipient is interacting with your sales material. Turn on real-time text or email notifications for proposal views and other key events.
Sync Contacts & Deals
Easily connect to the products you already use to manage your sales data to enable a seamless sales proposal workflow. Dynamically create proposals from your CRM opportunities and push proposal events back into your CRM for better visibility of all your in-progress deals.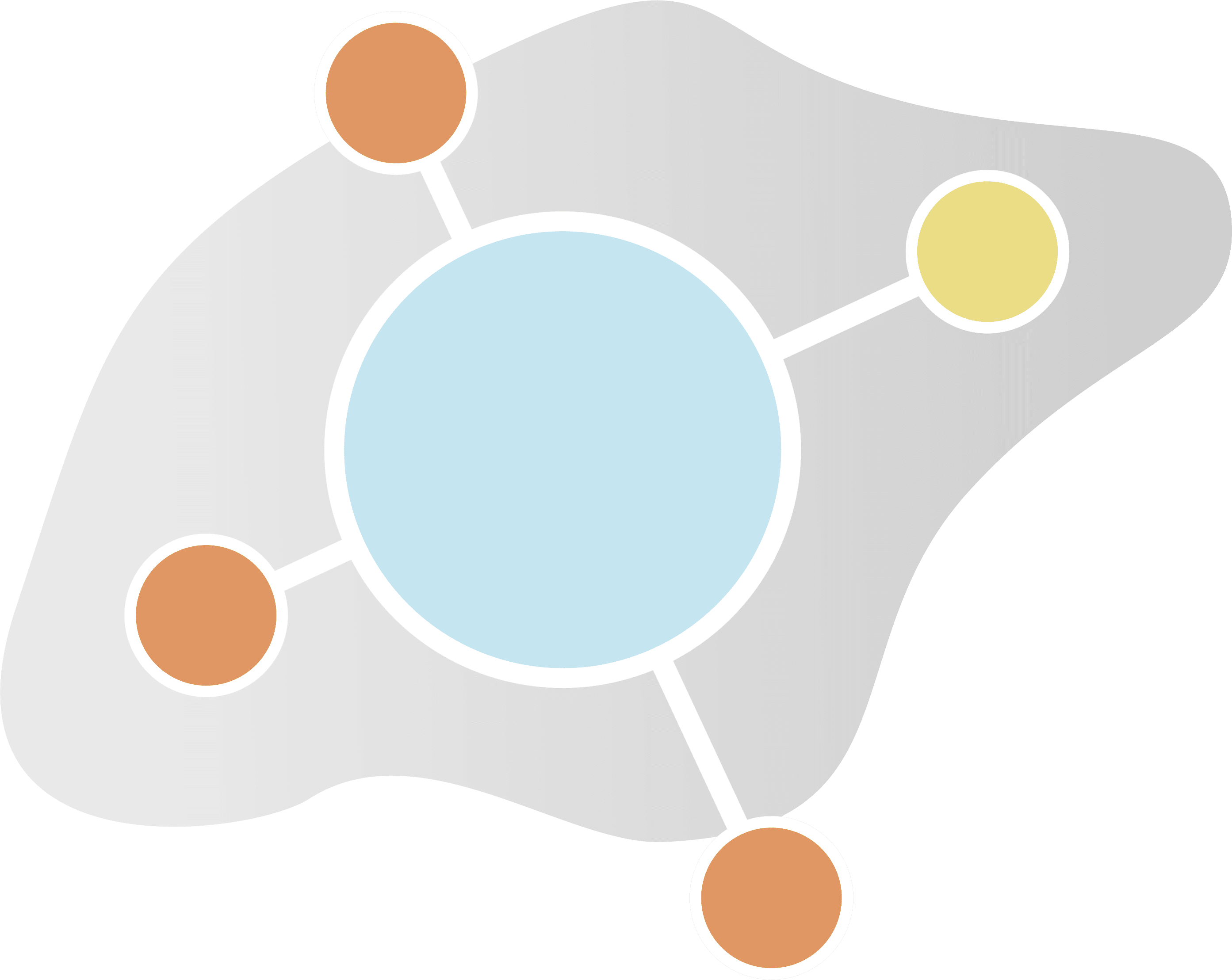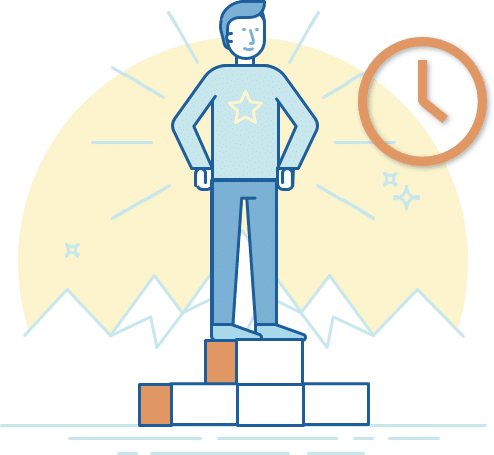 Get Your Time Back
Save time and headaches by skipping the painful copy/paste and find & replace on all new proposals for your prospects and customers. Simplify your new proposal workflow to just a few clicks and go from spending hours on customizing new proposals to just minutes.
Better Proposals Start Here
What Is Qwilr?
Qwilr is a proposal generation SaaS tool that lets users create beautiful contracts, proposals, and quotes with a few simple steps. Founded by Mark Tanner and Dylan Baskind in May 2014, Qwilr is headquartered in Redfern, New South Wales, Australia.
Qwirl claims to be a perfect tool for businesses of any size. It markets itself as the best document management tool for teams, individuals, and organizations. While their claims are admirable, the lack of a niche target market dilutes the value they bring to an extent. Their template library allows users to customize and reimagine their old proposal formats to make them more visually appealing in a more website-like format.
Qwilr allows users to generate proposals and quotes on their editing platform and send it to prospective clients within minutes. They also feature social media linking options for certain types of Qwilr pages. Their editing platform is designed to help users stay consistent and on-brand. The customizable blocks allow users to mix and match, and save and reuse. Documents can be protected passwords, time limits, and view limits, which brings new layers of security to the generation process. If a user shares a wrong proposal with a prospect or shares it with the wrong person, the situation can be remedied easily with a few clicks – taking the user back to the draft screen.
Qwilr boasts of big-time clients like Dropbox, Zillow, and Deloitte. Qwilr has raised about $1.6 million in funding so far. For many businesses though, a better Qwilr alternative is Proposable.
Why Proposable?
When it comes to similar products, Proposable is widely known as one of the best Qwilr alternatives due to Proposable's more advanced team features and a more focused approach on streamlining not only the proposal itself, but the entire proposal lifecycle.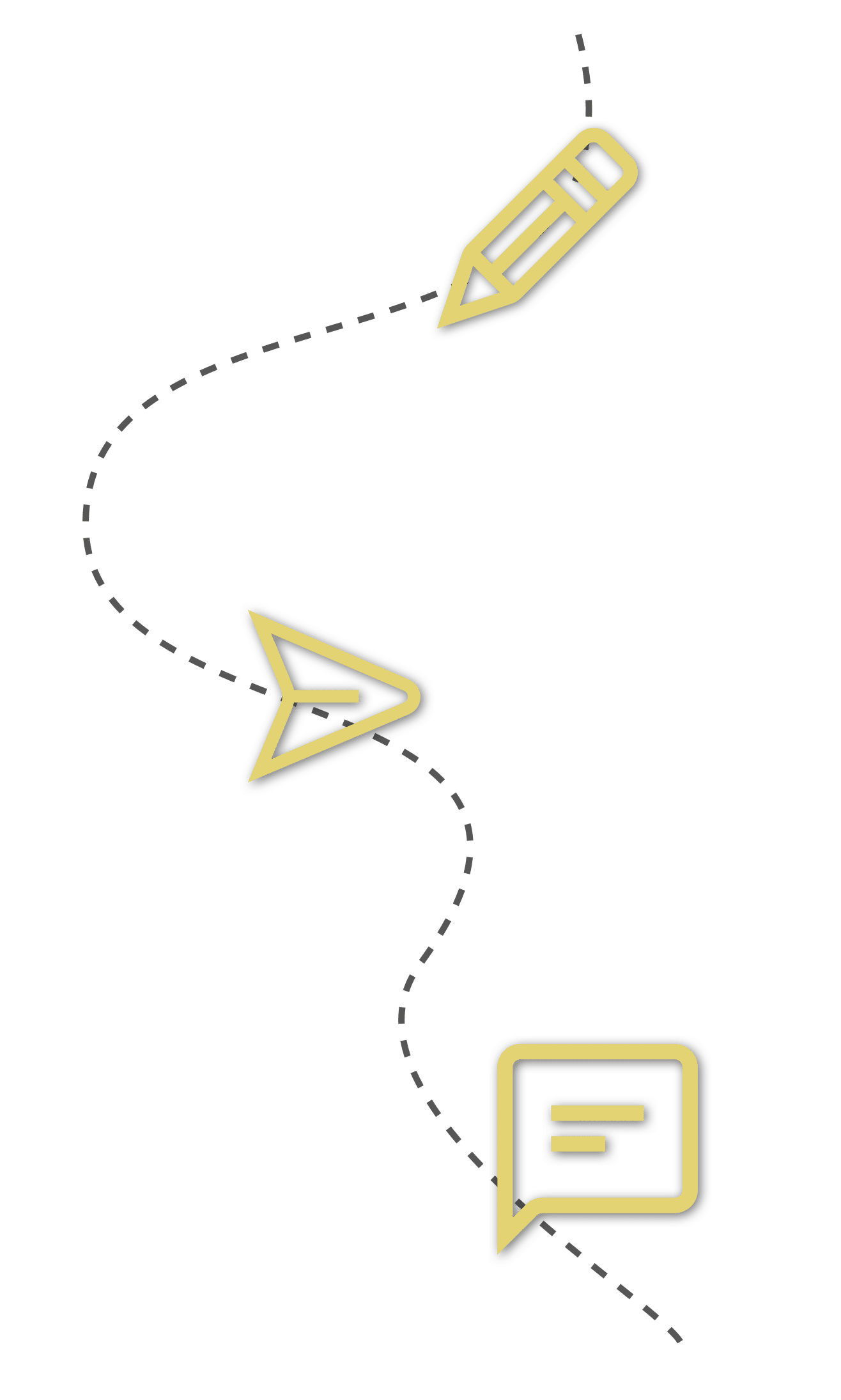 Don't Take it From Us
Named in G2 Crowd's database of "Best Proposal Software 2018"—and then again—"Best Proposal Software 2020," Proposable offers all of these features and more. When considering which Qwilr alternative is right for your organization, be sure to consider the size of your team, how frequently you're sending proposals, and the steps in the proposal process that you've identified you need to be more efficient.
What makes Proposable a such a great alternative to Qwilr? Well, many companies that have switched to Proposable appreciate Proposable's more intuitive interface, more flexible team features like "Manager Approval", and Proposable's ability to create custom solutions for larger customer needs.
Here's a list of some of the great features you get with Proposable:
Drag-and-Drop Proposal Builder Interface:

You can drag-and-drop elements into your proposals, including images, logos, text fields, checklists, selection boxes, dropdown menus, smart text-entry fields, and signature fields. Make your proposal as simple or as design-intensive as you want in minutes. No degree in graphic design required. 

Proposal Template Vault

: Once your proposal template is designed, it is stored in a cloud-based vault. The proposal can be recalled and sent to your prospective client with a click of a single button, across all devices.

Discard, Merge, and Find-And-Replace:

Merge, modify, and meld your templates into a customized proposal with a few easy clicks.

Pricing Catalog:

A cloud-based database allows you to build proposals from an a-la-carte menu of pre-priced options and extras.

Payment Collection: Ability to collect payments within your proposals using Stripe™
Sales Content Library:

Easily organize and distribute all of the sales content you've created. Stop relying on yourself or team members to write new content for each proposal.

Flexible Estimates:

Easily piece together estimates from a set menu of prices or change prices whenever you need to. Some proposal generators can even produce estimates in foreign currencies.

Collaboration:

Share proposals with your team and get real-time input from decision-makers.

Built-In eSignatures:

Allow clients to easily, paperlessly sign documents from their PC or smartphone, certifying an agreement that will stand up to legal scrutiny.

Integration:

Easily use your proposal generator in conjunction with the software you already use, including Salesforce, Pipedrive, HubSpot CRM, Insightly, Capsule, Highrise, and more.

Tracking and Analytics:

Monitor the status of each proposal in real-time, at every stage, from a unified proposal dashboard.

Real-Time Notifications:

Get notified by email, text, or desktop notification when a prospect takes any action on a proposal. 

Video and Rich-Media Capability:

Wow your clients and stand above the pack with engaging video and animated content in your proposal.
Better Proposals Start Here