Proposal Manager
Streamline how you create, deliver, and track your proposals with an efficient proposal manager tool that saves time and wins more deals.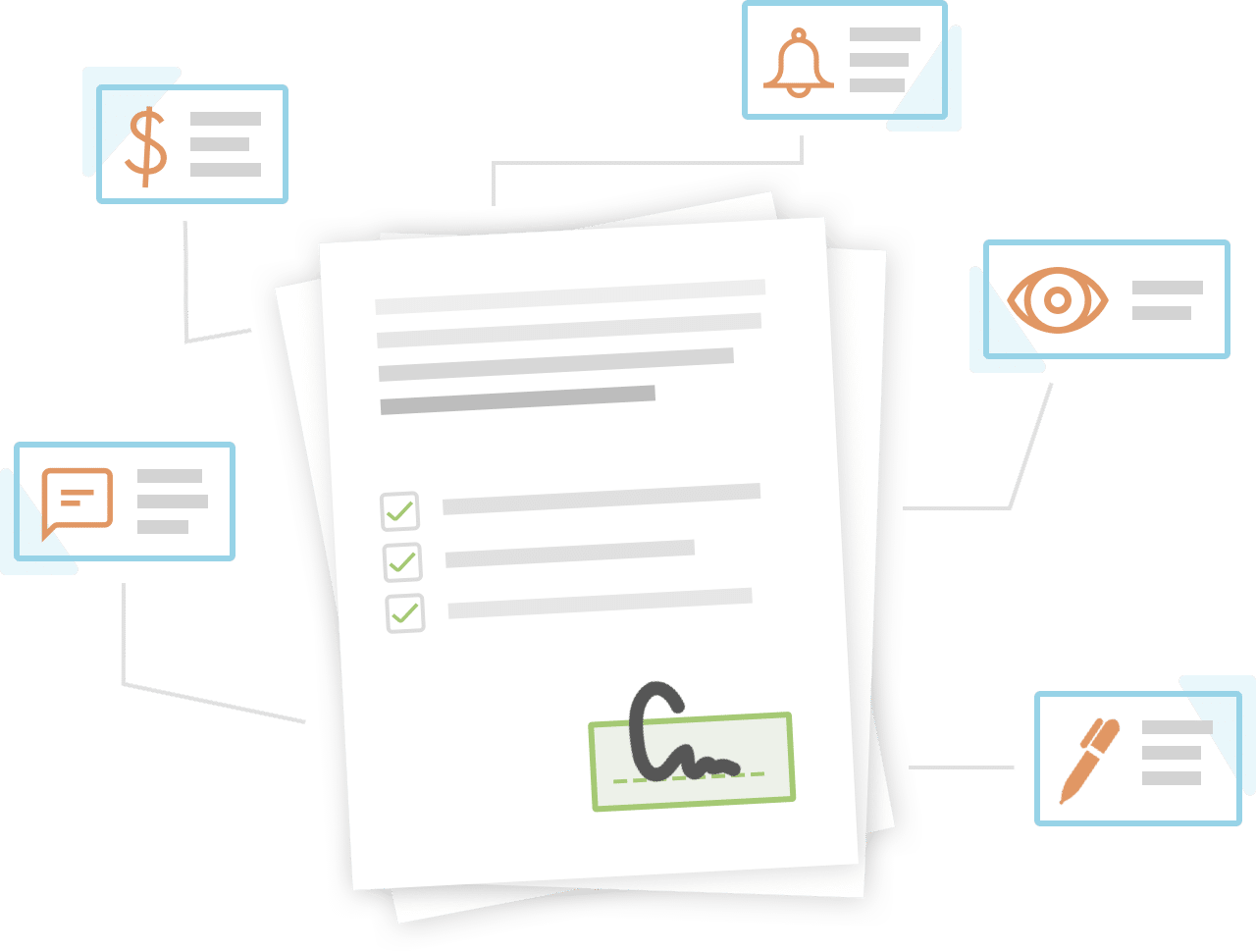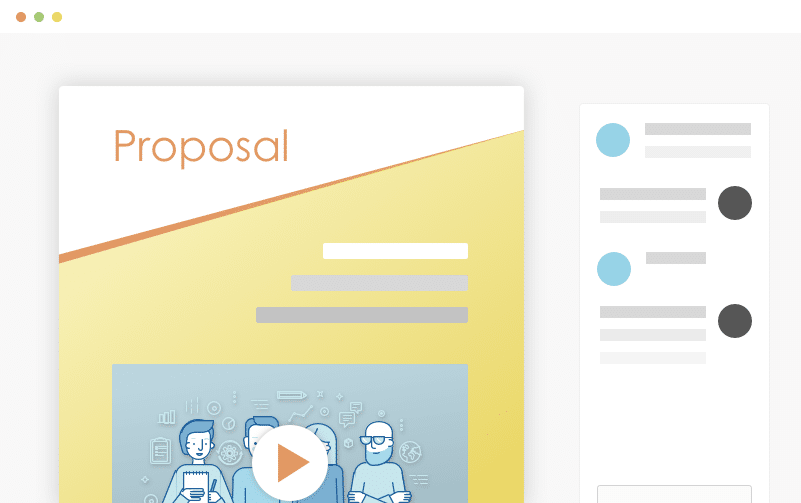 Wow Your Customers
Blow your clients away with a beautiful proposal that stands out above the rest. Add video and rich-media directly into your proposal pages for a more immersive sales presentation that's sure to make an impact.
Set Your Prices
Quickly build quotes, bids, and estimates with our flexible estimate block. With optional line-items, optional quantities, taxes, discounts and more, you can quickly represent your products and services in a polished and readable format. Organize all your products and services in the Pricing Catalog for instant recall.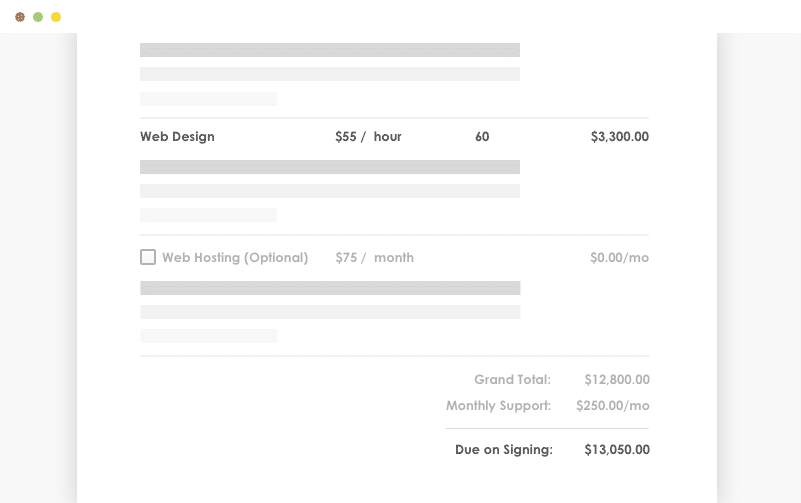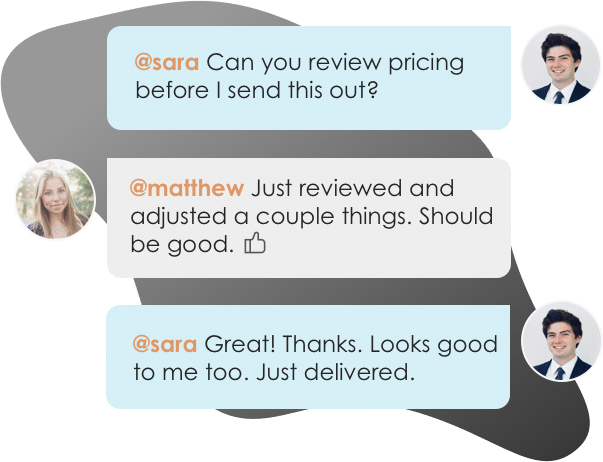 Work With Teammates
Easily collaborate with teammates on proposals. Mention team members to bring them into a proposal, or re-assign ownership when you need to handoff the proposal to another teammate.
Get It Signed
Close the deal faster with integrated e-Signatures. Place signatures, initials, and text field elements throughout your proposal wherever you need prospects to take action and your prospect is guided through a quick acceptance workflow to complete their acceptance. Counter-signing support is also included.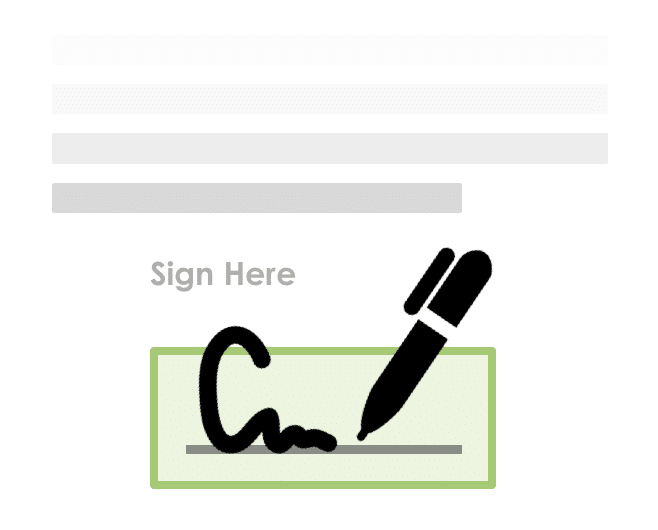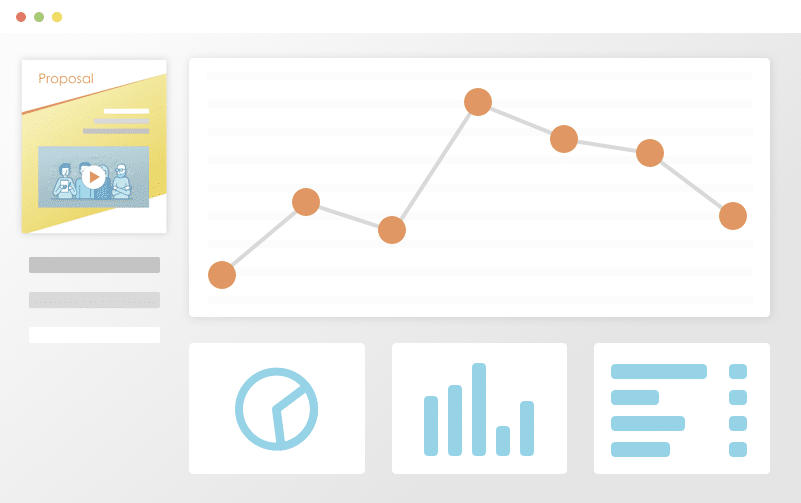 Track Everything
Ever wonder what happens to your proposal after you hit "send"? See detailed analytics and measure how each recipient is interacting with your sales material. Turn on real-time text or email notifications for proposal views and other key events.
Get Your Time Back
Save time and headaches by skipping the painful copy/paste and find & replace on all new proposals for your prospects and customers. Simplify your new proposal workflow to just a few clicks and go from spending hours on customizing new proposals to just minutes.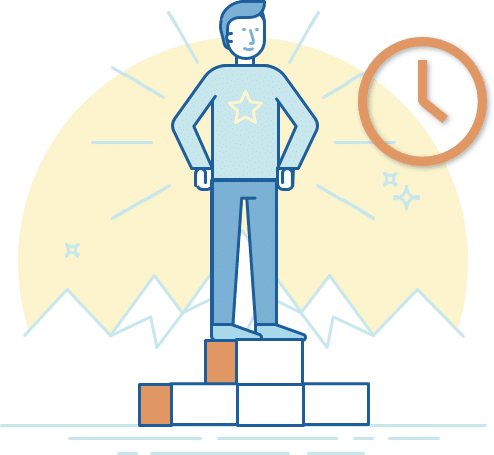 Best proposal software ever! 
I've tried soooo many proposal softwares and I'll never try another one after Proposable. It's so easy to use and it looks good, which all the others don't.
Smart, reliable, and constantly improving.
Proposable just works. I can make visually interesting sales presentations, dynamically insert content, and execute agreements. Proposable powers our entire sales process.
Better Proposal Management
Your ability to send winning bids and pick up lucrative projects depends on your proposal management tools and techniques. Pairing a skilled proposal manager with the right software can give your company an edge against the competition.
With the right proposal management software—and proposal manager onboard—your company can consistently hit sales targets and line up more work than ever before. As you streamline your proposal management operations, your company can greatly benefit in the long run.
Before you can do this effectively, however, you need to know how well-designed software can help—and the tasks proposal managers can complete for your company. Get started by reading below to explore all the most important aspects of proposal management to set your company up for success.
Proposal Management Software
When you don't have the best proposal management software to rely on, your company may use several digital and traditional platforms to bring proposals together and follow them through the sale. As your proposal managers juggle the different platforms, their productivity may drop, resulting in a loss of both time and money. You can save your proposal manager and your entire team from these headaches by using our dedicated proposal management software instead.
Software made by a skilled proposal management company allows your team to work within the platform at every stage of the sales process, from creating your estimate to tracking the sale. Your proposal manager doesn't have to waste time switching between programs and document formats to complete the proposal. They just have to log in to the system and start building out the proposal to get started.
When looking for the best proposal management software, it's important to find a system your proposal managers find intuitive to use and easy to navigate. The software should allow your proposal manager to handle every aspect of the job with ease. It's also important to look for software that allows the entire team to view the proposal and track results to keep everyone on the same page as the proposal manager.
As you look through your proposal management software options, you can sign up for a free trial to try out the ones that look promising. As your proposal managers use the free trial, they can determine if the software will work for their needs and help your company reach its sales goals.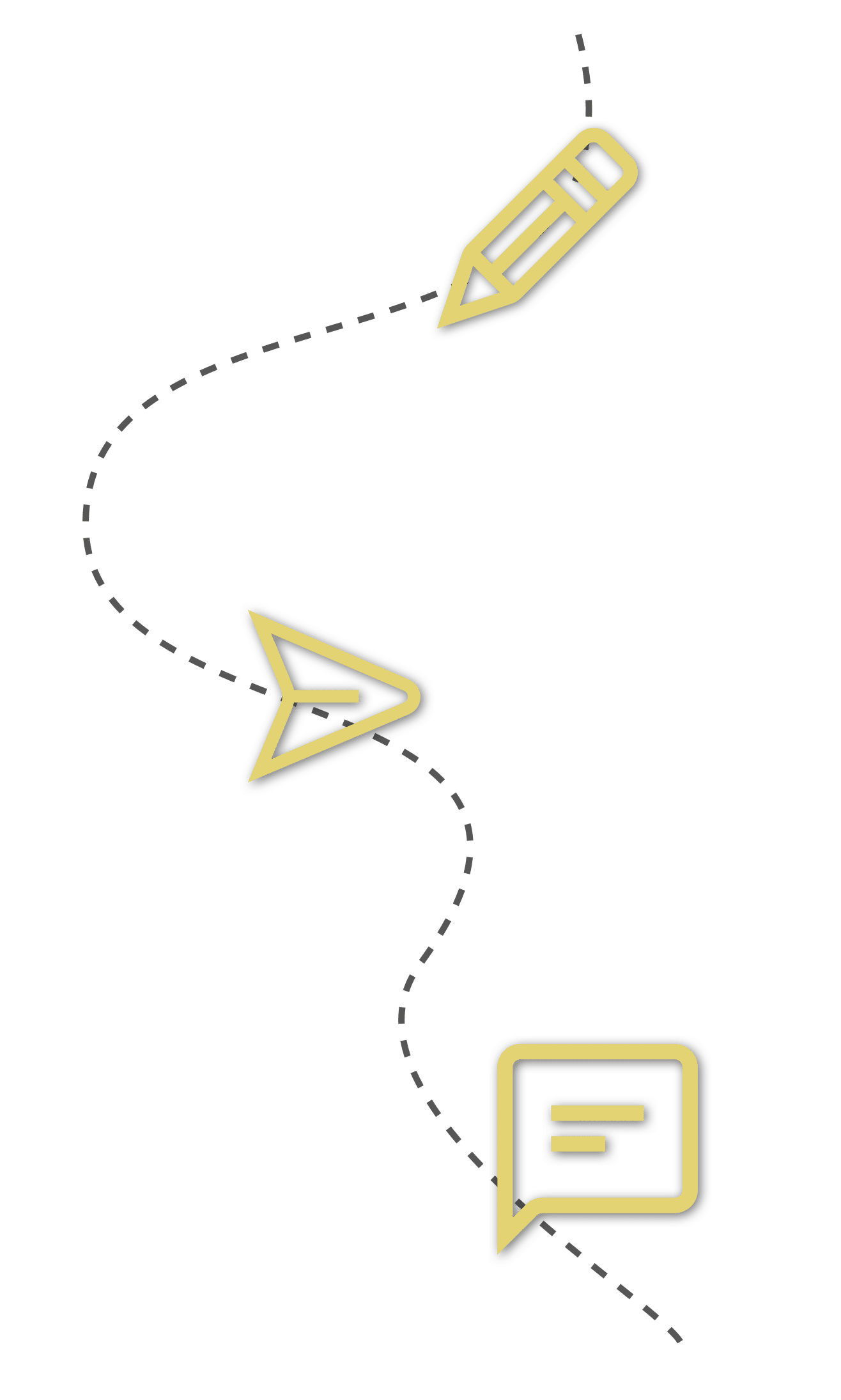 By streamlining the sales process, sales proposal software helps to increase productivity and maximize revenue. While working toward closing the sale, your team goes through a series of procedures that bring leads from prospects to customers. Sales proposal software supports these procedures by allowing your proposal manager to move through the steps while working in the system. The digital platform gives oversight through every stage of the sales process as a result.
Our effective sales proposal software program provides an intuitive dashboard that allows your entire team to visualize progress made in the sales process. Your team can review the proposal activity across each department and determine where to make improvements to the process. Our system provides sales intelligence information that gives a glimpse into the performance of each proposal—and the sales team as a whole.
If you were using Microsoft proposal and sales management software prior to making the switch, it's easy to sync your contacts and past deals into our platform. You can then quickly make the transition to using our innovative platform to build, send, and track sales proposals. The transition is even easy if you were using a multitude of platforms to complete this important task. No matter your prior proposal methods, you can always rely on our team for assistance in switching to our sales proposal software and streamlining your sales process.
Proposal Management Process
With our innovative proposal management software, you can easily nurture leads from their first point of contact through the finalized sale. Proposal management begins with the creation of the reusable and dynamic proposal templates that fit your product and service offering. Good proposal software allows for your proposal managers to estimate the project and build a proposal completely within the system quickly. With its creation, your managers can send out the proposals for review by your prospective clients.
With the creation of each proposal, it's easy for your managers to view the actions taken by your team and clients. The system can even send out sales event notifications that alert your team members to all actions taken by your leads. As your leads engage with your company, you can build out your proposal process flowchart and optimize your team's productivity metrics.
By noting which content proves most engaging, your team can make improvements to the proposal management process and improve client engagement. As they alter their proposal process steps, they can better nurture leads and help them move toward completing the transaction. Optimizing the proposal management process improves the success of your company—and we're here to help.
Free Online Proposal Software
Although tempting, free online proposal software cannot compete with licensed software when it comes to utility and support. Free programs often have limitations that keep them from fully supporting your business operations.
Your proposal manager may not have the functions and ease of navigation enjoyed with licensed software programs, leaving them unable to complete their tasks to their satisfaction. And in some cases, open source proposal management software can open up your company to serious security risks.
As licensed software companies invest their profits into product development and support, free proposal management software cannot keep up, especially as they fail to turn a profit. They may try to make money, however, by turning your company and clients into the product, selling your data to third parties.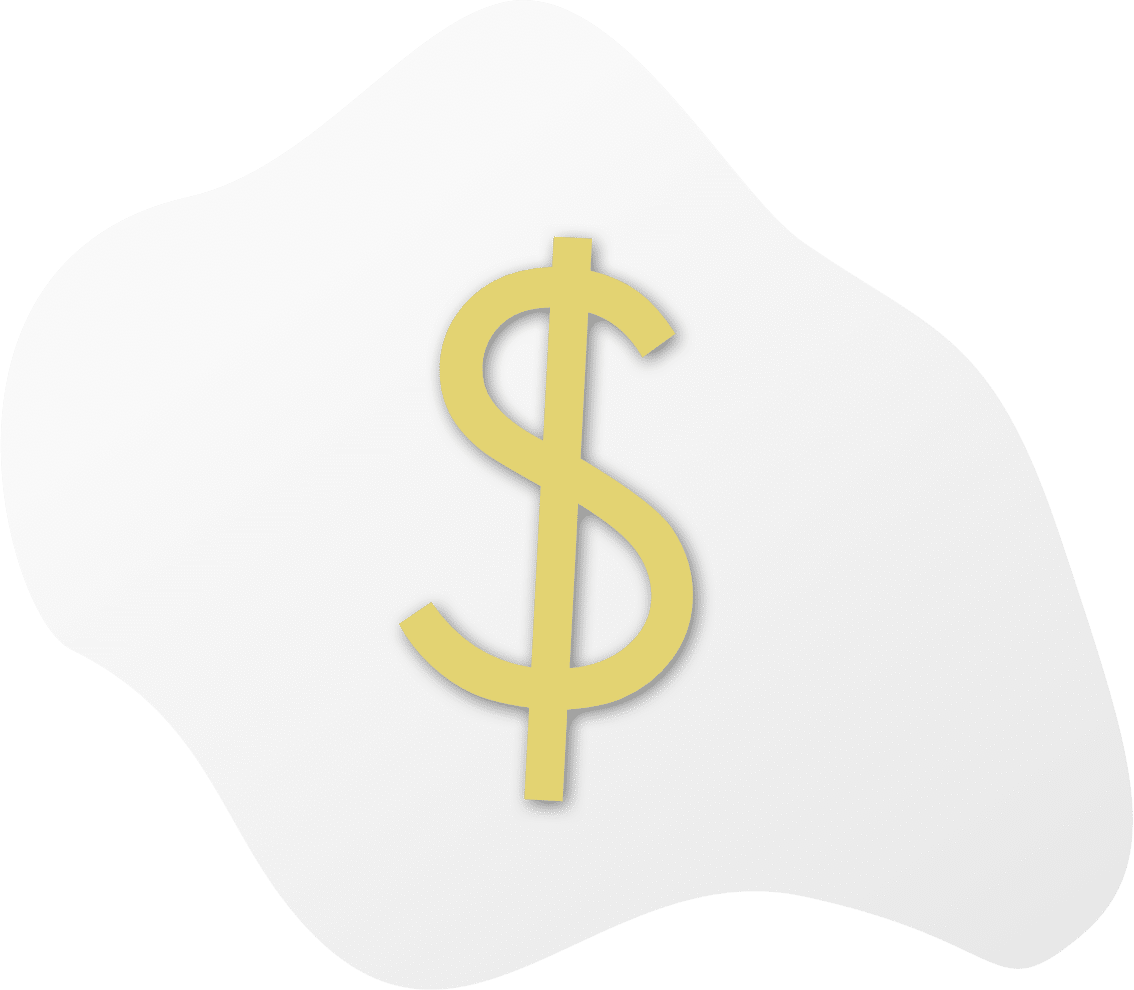 Proposal Management Training
Your proposal managers should consider training to stay ahead of the changes in their industry. A proposal management foundations course can help your team better understand the sales and proposal processes from beginning to end. Courses available from various providers, such as Shipley training, can help your managers learn how to understand and respond to a request for proposal from third-party entities. They should study contract terms and learn how to navigate the legal signing of these documents.
Courses in consideration should cover the best methods in estimating projects and writing up compelling proposals. Through this process, your proposal managers may write and present written reports to improve their communication skills through all channels.
While taking these courses, your proposal managers can learn how to effectively navigate within licensed proposal software. They should focus on using the software to nurture the leads and follow the proposal through the contract phase and beyond. Their studies should also prepare them to track leads, analyze proposal data, and make changes that improve engagement with your clients.
Your team members should learn foundational skills that promote lifelong learning while attending these courses, offered by many teachers, including Shipley proposal management training. They can then use those skills to achieve great success in their careers and improve the success of your company.
Proposal Manager Job Description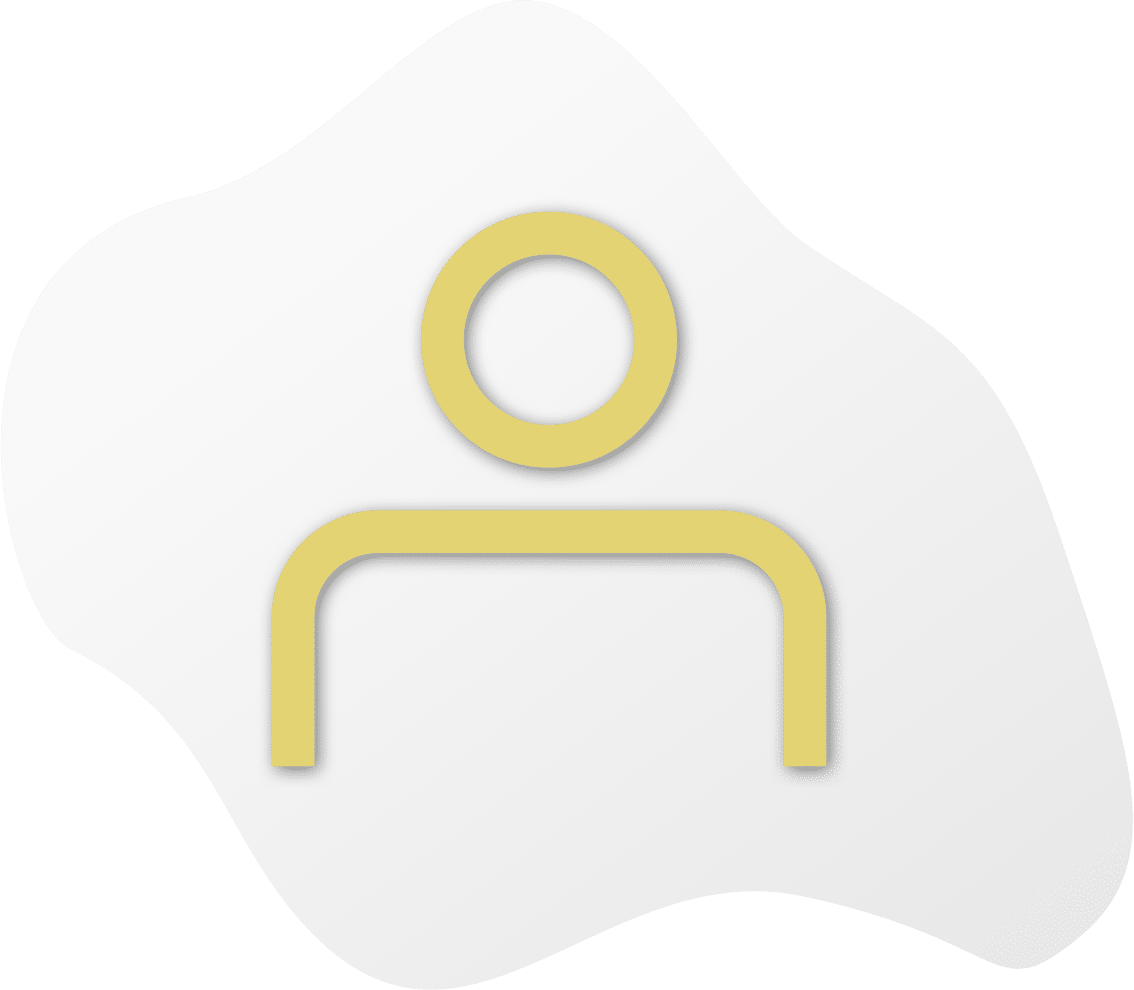 Proposal managers must oversee the creation, delivery, and tracking of proposals in response to requests and sales-generated opportunities. In addition to crafting proposals, they may have to create presentations to show to their team or prospects. They may also coordinate between all parties to set up meetings to discuss project details and help clients move forward in their purchase journey. While on the proposal writer career path, it is also necessary to learn how to analyze past proposal results and apply the knowledge to increase the company's win rate.
Many professionals start out learning how to become a proposal manager through industry training. They may work on improving their proposal writing and communication skills in addition to learning how to create a strong proposal manager resume. The proposal manager career path is very rewarding for those who dedicate their time to developing the skills to succeed while in these training programs. On average, the proposal coordinator career path comes with an annual salary many people find adequate, with many opportunities for further advancement.
By bringing in individuals who check all boxes on the proposal manager job description, you can help your company thrive through the creation and delivery of effective proposals. As you look to bring in a proposal director, check their bid manager resume documents to see how they compare to your ideal proposal manager qualifications.
Every business is unique and every industry has different federal, state, county, and local regulations. It costs money to comply with regulations and it costs even more money not to comply. Failure to comply with regulations regarding the privacy of data can cost a company millions of dollars, not just in fines, but including lost productivity, lost revenue, and lost opportunities. The best choice in contract lifecycle management software takes the special needs of your industry into consideration.
When proposal managers want to go above and beyond in improving their skill sets, they can pursue APMP certification. Through the completion of this certification program, they can show their commitment to providing the highest quality proposal management services. Their preparations for this certification help them focus on best practices in working with and managing proposals.
If you're wondering, "Is APMP certification worth it?" know that it can be depending on your goals. After getting certified, it's often possible to get better jobs at an increased pay rate, resulting in improved career satisfaction. With APMP membership, proposal managers can choose from three certification levels based on job experience. The first level focuses on those with up to three years' experience, while the highest level is offered to those with more than seven years on the job. After receiving their APMP certification, they can attend the APMP conference in 2020 and each year following, amongst other events, to continue adding to their skillsets.
Many companies rely on sending out a request for proposal to trigger the start of the purchase process. Proposal managers must handle the request for proposal process from beginning to end.
When the RFP process begins, your managers look at the information in the supplied questions to better understand their product or service request. They will then use that information to draft a quality proposal and send it through the right channels.
To stay on target throughout the project, they may use an RFP process checklist to work through their tasks. This checklist details all the steps they have to take to complete a proposal that will win the job.
When you make proposal management software a part of your business operations, you give your team the tools they need to succeed in their careers and promote the success of your company. To give your team the most effective proposal management software on the market, start your 14-day free trial with Proposable today.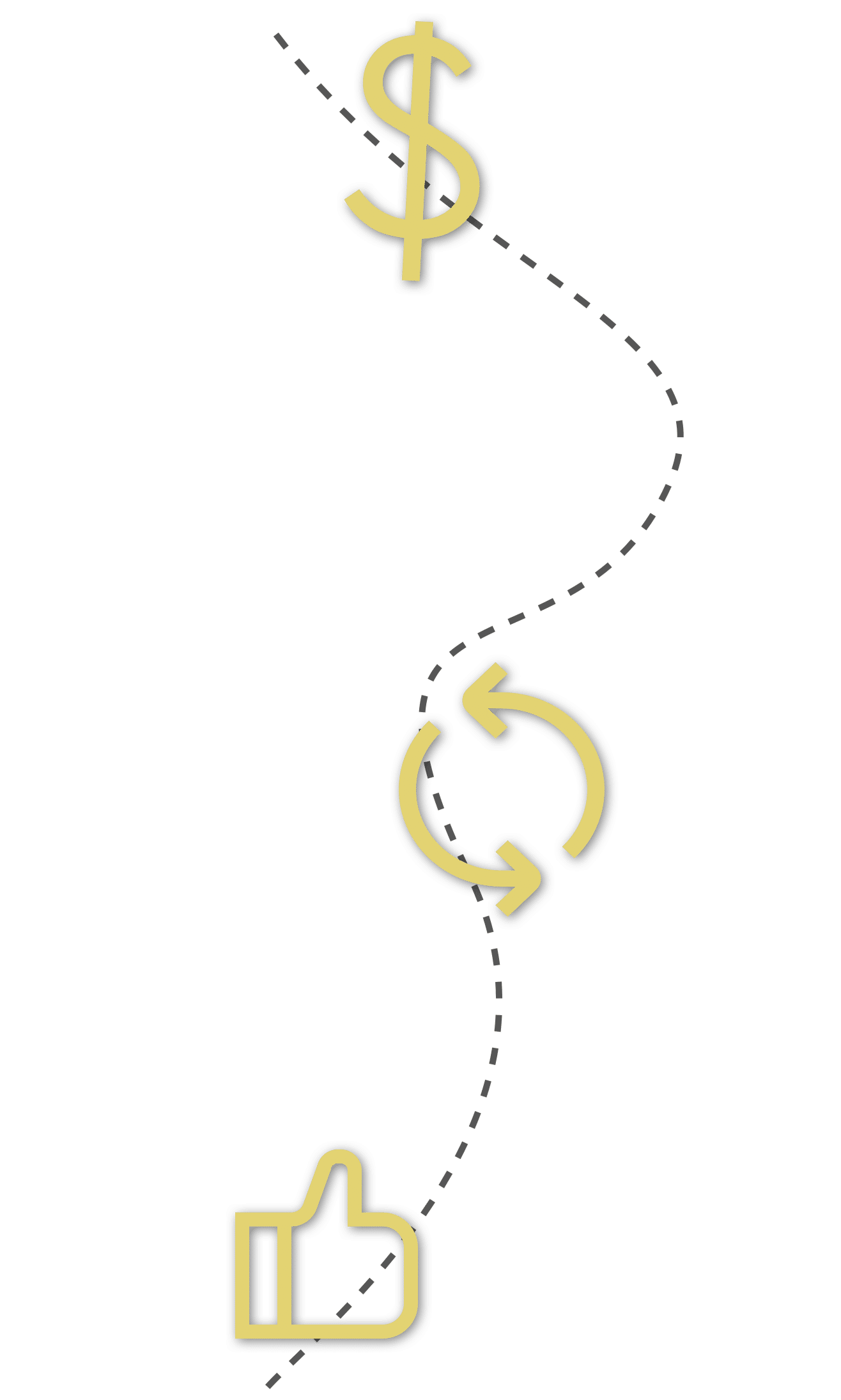 Better Proposal Management