Follow Up Email to Client after sending Proposal
Tired of writing follow up emails that seem to get lost in space? Getting frustrated with the lack of response to your email masterpieces? Here are some tips and tricks to help improve your follow up email to client after sending proposal.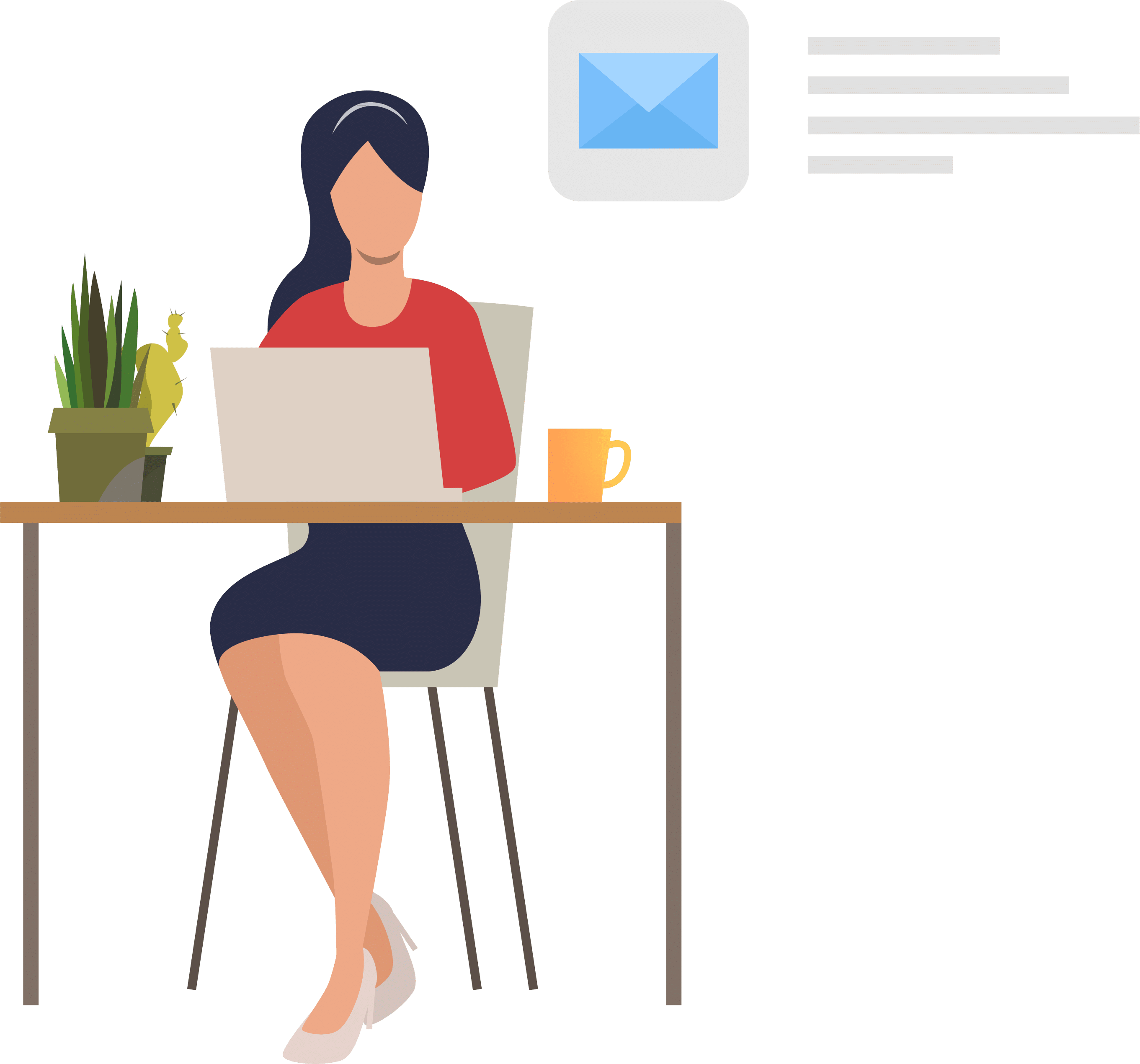 Better Proposals Start Here
Regardless of your business niche, an effective follow-up system in place is often the key to success when sending a follow up email to client after quotation. Several studies have shown it takes multiple contacts with prospective clients before a lead is converted into a sale. According to the Marketing Donut, 80% of sales occur only after at least five follow-ups.  A high volume, an overwhelming 92% of salespeople give up after four times they are ignored or told no by a client.
As a general rule, two or three days is a good amount of time to wait before sending your first follow-up email. You should then send your next email after that within a few days. A study from Iko System saw an 18% response rate to the first email they sent. The sixth email received a higher response rate of 27%.
Send your follow up email after sending proposal at a time so it's more likely to be ready and opened. According to a study by Omnisend, email open rates peaked at 8 AM, followed by 1 PM, and 5 PM depending on your client persona. Several email providers like Gmail and Outlook have settings you can enable to schedule your follow up email template to clients at a later time, when clients are more likely to open them.
Polite Follow Up Email Sample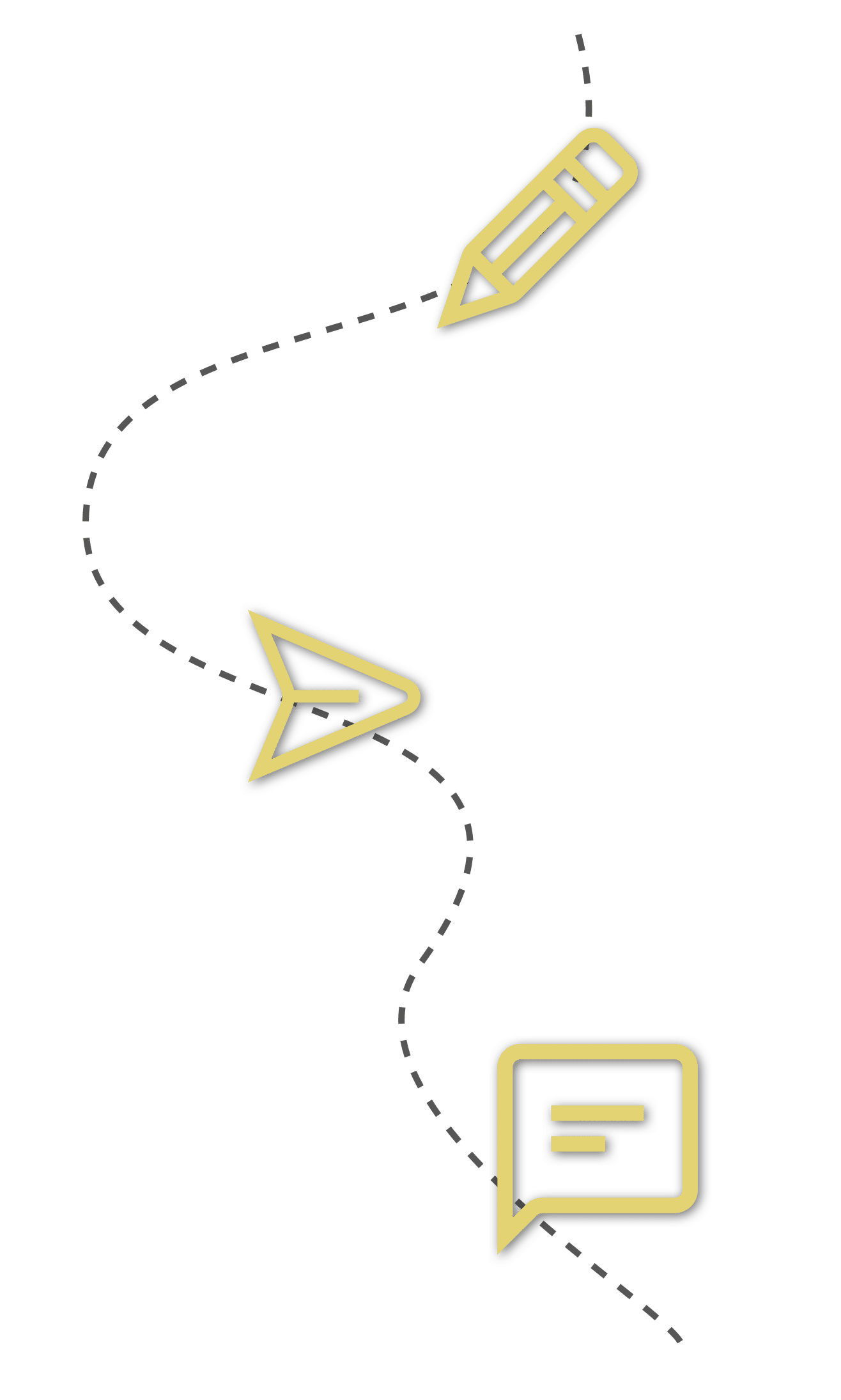 There are a few different polite follow up email samples to get a response. This section will provide examples and formats of a polite follow up email. Personalized emails have a much higher response rate. To start, add an email subject that grabs your prospective client's attention and entices them to open up your email.
In your gentle follow up email sample, make sure your message is clear and concise. Remind the client who you are and what you are emailing them about. Jog their memory by referencing a previous email you sent. If you have met them in person, remind them of the conference or meeting you met them at. Then, get directly to the point about why you are emailing them.
Avoid overused phrases in your follow up email like "catching up" or "touching base." Instead, add some kind of value to your email so you stand out among the hundreds of emails they receive weekly. For example, if you have read an article that they would enjoy or a helpful tip that could benefit their business, share that with them. Make your emails compelling by offering something of value, instead of sending a pushy overly-sales type of email that they inundated with daily. In your polite follow up email, use language that is natural and organic. Remove all the "I" statements from your email and focus on your client instead.
End your email with a call-to-action. For example, if you're trying to arrange a phone call, make it easier for the client by suggesting a specific day and time that they can expect to hear from you. For specific templates, consider reading this article by Hubspot that provides a wide range of business email templates to choose from.
Figure out a follow-up method that is most effective by testing out various pitches and a different sales follow up timeline to see what works best. Track the various timeframes and follow-up pitches to see which works best and has the most responses. For example, do you get more responses to sales follow up if you reach out every three days or once a week? Does one subject line have a high-open rate than the others?
To make your sales follow-ups more effective, creating a sense of urgency can sometimes lead to a better response rate. Some sales executives report a high success rate with follow-ups when they send the "magic email." This sample follow up email to a prospective client basically has one sentence that says "since I have not heard back from you, I'm assuming your priorities have changed." If you are sending a follow up email after no response, using the magic email can sometimes invoke a response.
This warm follow up email plays up the fear of missing out, that the client is going to lose all the potential benefits from working with you, if they do not act fast and now! If your follow up email for request quotation provides some kind of value to the client, try sending an email that implies that you won't be emailing them in the future. This magic email can create a sense of urgency so they act now and without losing your expertise that only you can offer.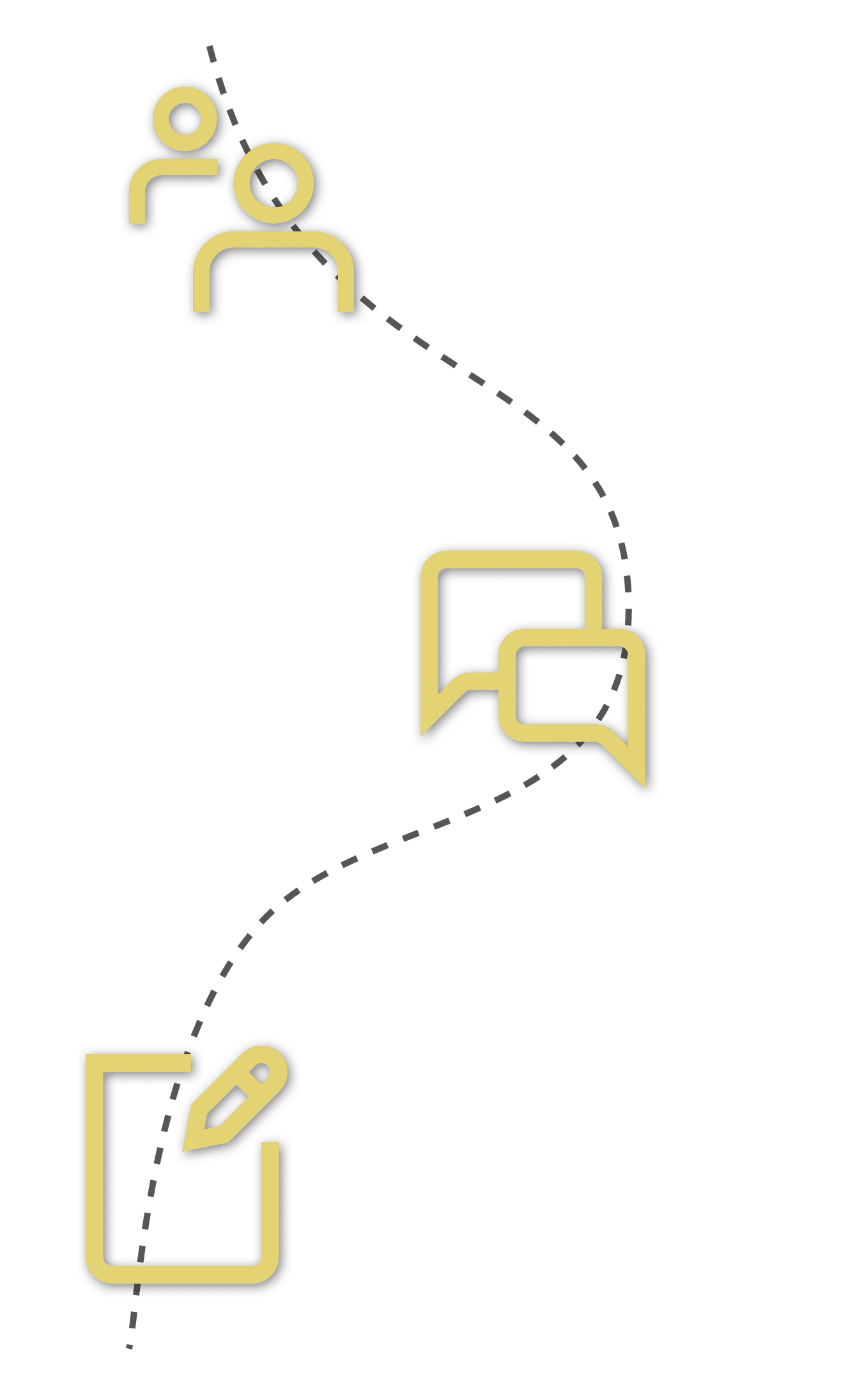 Best time to Follow Up with Customers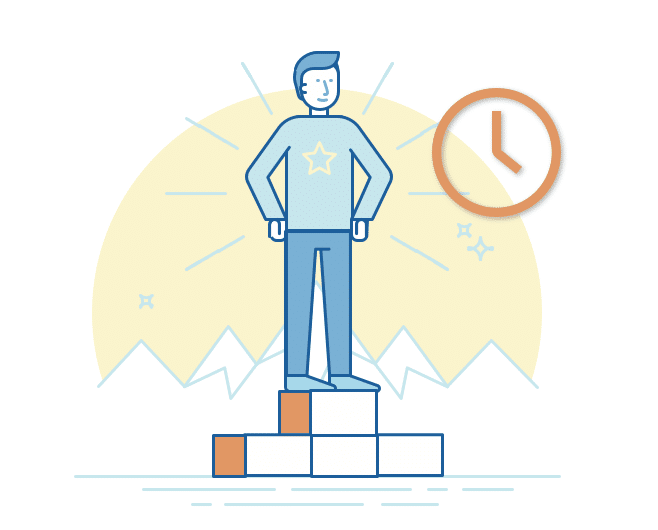 Use a variety of different types of communication to connect with your potential clients. Send direct mailers, send a thoughtful small gift to show you appreciate them, or pick up the phone to reach out. Try out the different methods to see the best ways to follow up with customers.  The best ways to follow up with customers sample can sometimes be a small gift. Send them something useful as a gift, such as a usb stick with your information on it so everytime they use it they are reminded of the services you offer. The gift does not necessarily have to be extravagant or expensive. By providing something of value to the client, it is sometimes the message and personal meaning behind the gift that makes an impact. Check out this article for 25 ways to thank your clients.
Never forget about the clients that you have worked with in the past. Numerous research studies have shown that acquiring a new customer can cost five times more than retaining an existing customer. Selling to a new customer can have a success rate of 5 to 20%, while selling to a previous customer that already knows you increases the success rate to 60 to 70%.
Build that trust with existing clients and watch your sales increase tremendously. Check out this infographic with statistics that prove how vital following up is and the importance of follow up in customer service. Maintaining regular communication with your past clients is a sales method that is proven to work. Differentiate yourself from your competitors by following up. By initiating contact, you are doing something most businesses don't bother to do anymore, which sets you apart from the rest.
Better Proposals Start Here
Best proposal software ever! 
I've tried soooo many proposal softwares and I'll never try another one after Proposable. It's so easy to use and it looks good, which all the others don't.
Smart, reliable, and constantly improving.
Proposable just works. I can make visually interesting sales presentations, dynamically insert content, and execute agreements. Proposable powers our entire sales process.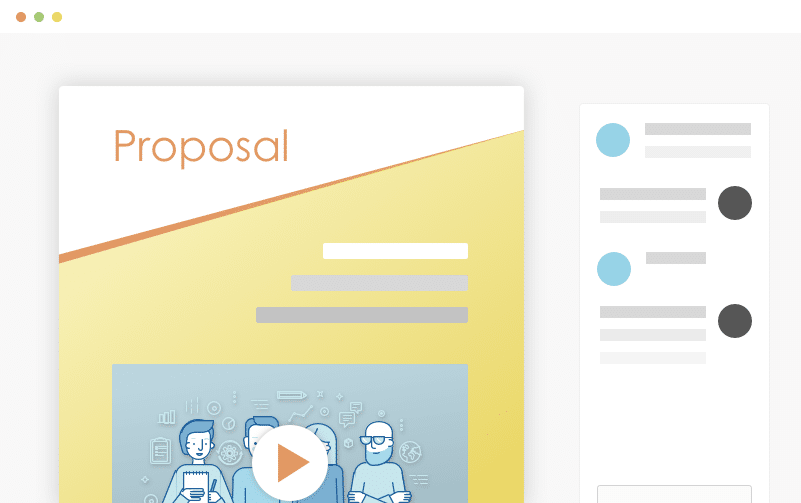 Wow Your Customers
Blow your clients away with a beautiful proposal that stands out above the rest. Add video and rich-media directly into your proposal pages for a more immersive sales presentation that's sure to make an impact.
Set Your Prices
Quickly build quotes, bids, and estimates with our flexible estimate block. With optional line-items, optional quantities, taxes, discounts and more, you can quickly represent your products and services in a polished and readable format. Organize all your products and services in the Pricing Catalog for instant recall.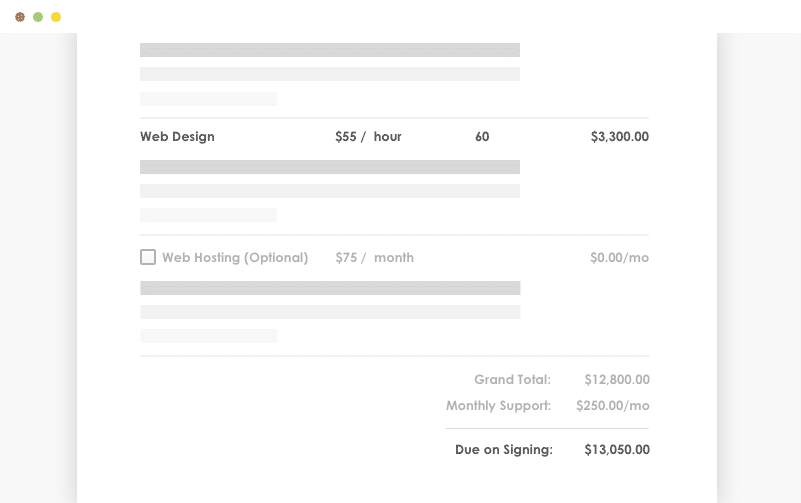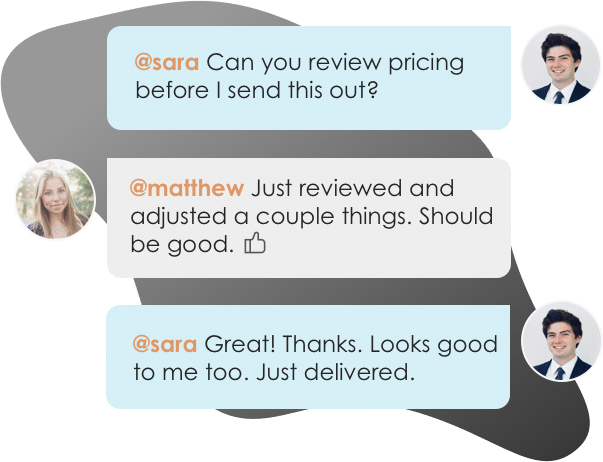 Work With Teammates
Easily collaborate with teammates on proposals. Mention team members to bring them into a proposal, or re-assign ownership when you need to handoff the proposal to another teammate.
Get It Signed
Close the deal faster with integrated e-Signatures. Place signatures, initials, and text field elements throughout your proposal wherever you need prospects to take action and your prospect is guided through a quick acceptance workflow to complete their acceptance. Counter-signing support is also included.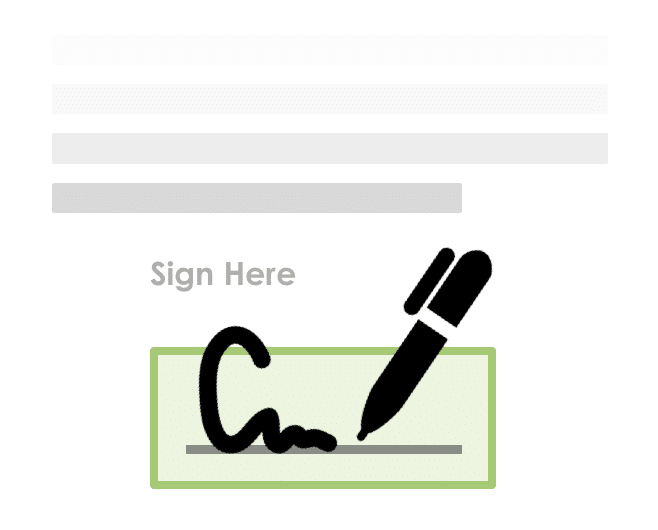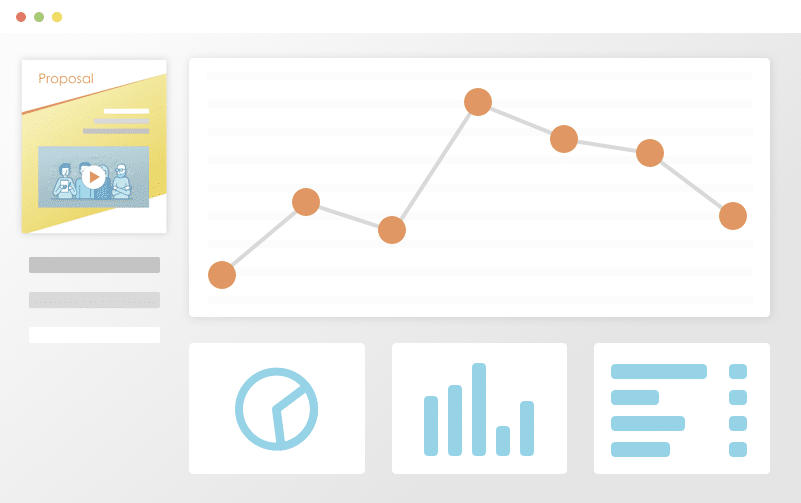 Track Everything
Ever wonder what happens to your proposal after you hit "send"? See detailed analytics and measure how each recipient is interacting with your sales material. Turn on real-time text or email notifications for proposal views and other key events.
Get Your Time Back
Save time and headaches by skipping the painful copy/paste and find & replace on all new proposals for your prospects and customers. Simplify your new proposal workflow to just a few clicks and go from spending hours on customizing new proposals to just minutes.